If you're tired of always planning your boy's trip or your bachelorette party trip to
Goa
and need a new destination where you can let loose. Then
Hikkaduwa
has the perfect fix for you! A popular tourist destination famous for its nightlife scene and beaches, Hikkaduwa on the southwestern coast of
Sri Lanka
is a place that should be on your list. There's so much to do from surfing and beach parties to sunsets and drinking. Hikkaduwa has several bars, restaurants, hotels, and resorts open throughout the week that is located right by the beach for an additional bonus.
We've got your party guide to Hikkaduwa right here:
1. Funky De Bar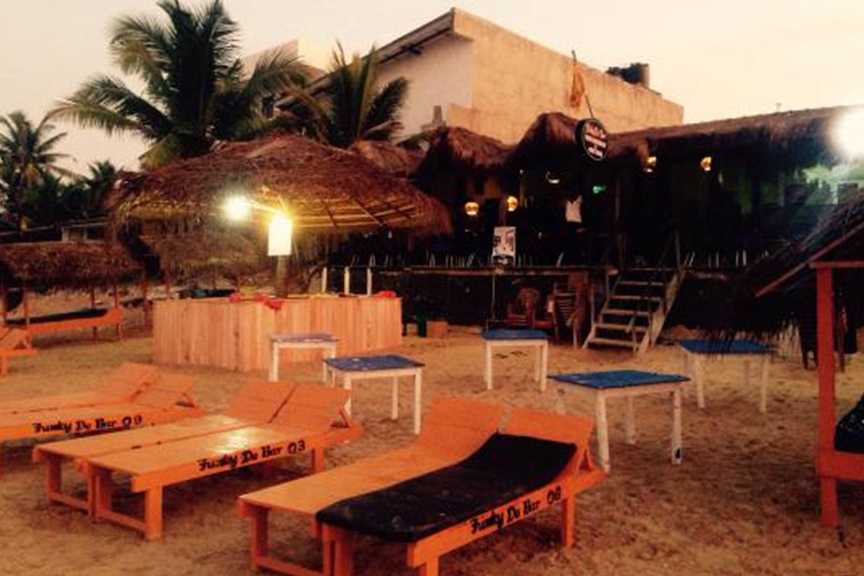 For those who want to get their funk on at the beach, head down to Funky De Bar which is famous for its beach party only on Thursday nights. One can enjoy local brews and other cocktails while watching the waves and the sunset. To set the mood, the DJs play their craziest beats, ensuring the vibe is as funky as the bar's name. In case, the partying makes you hungry, you can try local and home inspired dishes from the menu. The service and staff of Funky De Bar will leave you feeling like you're close to home.  
Location: 538/1 Galle Road Wewala, Hikkaduwa 80240 Sri Lanka
Contact: +94 77 752 1003
Timings and Days: Monday – Sunday, 9:00 PM – 3:00 AM
2.  Surf Control Rooftop Lounge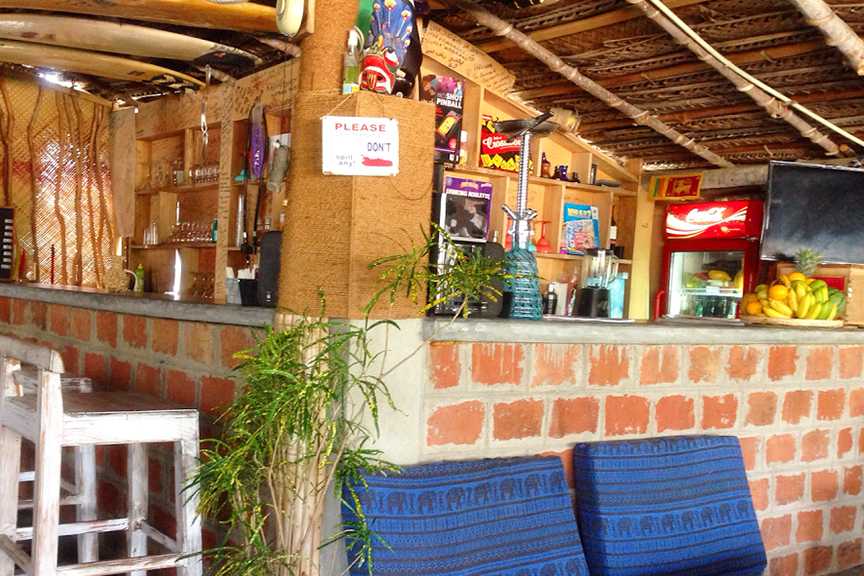 Looking for a relaxing and romantic evening, then Surf Control Rooftop Lounge is the spot. A hidden gem of Hikkaduwa with indoor seating under an old-fashioned coconut leaf roof or outdoor seating in the open air, under the stars. Away from the town, one can enjoy some shisha, beverages, games, movies, and grilled food along with the music.   
Location: Second Level, 450 Wewala, Galle Road, Hikkaduwa 80240, Sri Lanka
Contact: + 94 76 980 6636
Timings and Days: Monday – Sunday, 6:00 PM – 11:00 PM
3. Sam's Bar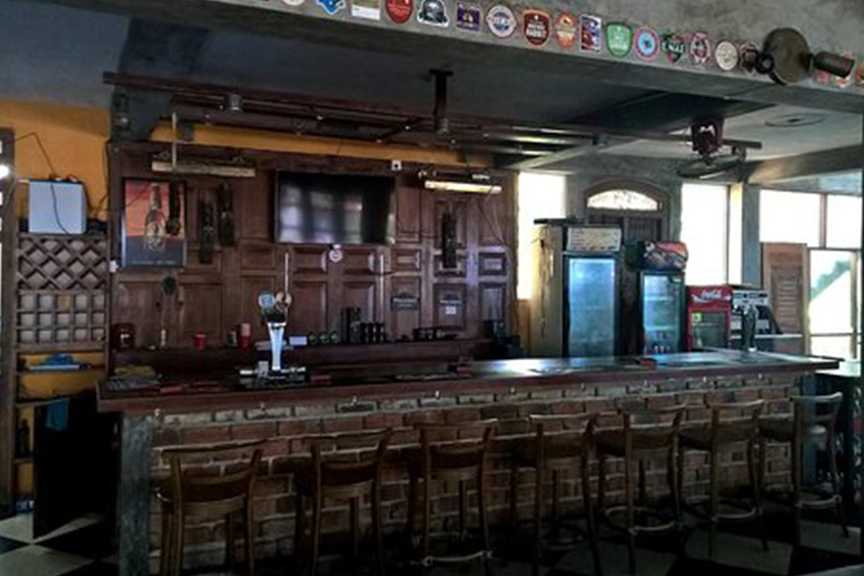 If you're travelling and want to catch up on some good old sports, then Sam's Bar is your best bet. Being one of the few sports bars in Hikkaduwa, Sam's Bar provides you with the perfect ambience to enhance your experience. There are television screens, alcoholic beverages, and pub food to bring out the sports freak in you.
Location: 403 Galle Road, Wewala, Hikkaduwa
Contact: +94 77 725 2550
Timings and Days: Monday – Sunday, 9:00 AM - 12:00 AM
4.  Vibration Music Bar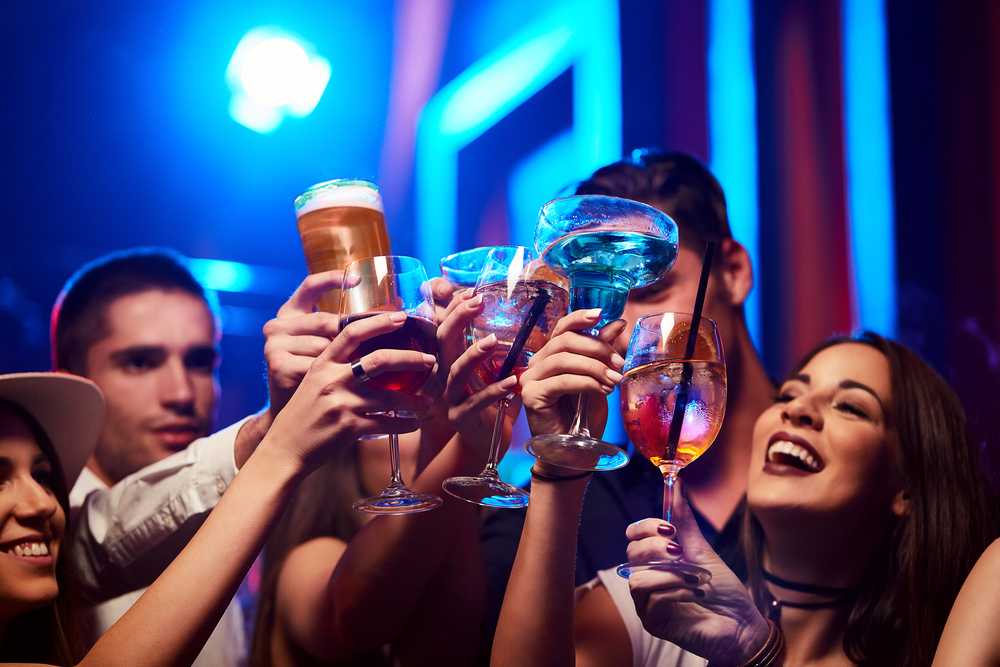 Look no further because Vibration Music Bar is your fix for live music and dance performances. Part of Vibration Hotel, a great place to stay after a long night of partying, Vibration Music Bar is in a tourist-prone area, surrounded by other clubs and bars. All these factors make the Bar a highlight of Hikkaduwa's nightlife scene. Friday nights are specially considered nirvana for those who love Electronic Dance Music and with local and international DJ's playing sets all night there's no end to the night. Another attraction of the bar is their own band called 'Vibes Tribal Drummers' who are popular for their Percussion sessions. The guests of Vibration Hotel get free access to the party and the guests are warned that the party can go on till 4:30 AM. And although the hotel doesn't have a beachfront, it makes up for it with its rooms, restaurant, swimming pool and lounge facilities. If the absence of the beach is a letdown, don't worry because
Narigama beach
isn't far from the hotel property.   
Location: No. 495, Galle Road, Wewala, Hikkaduwa, Sri Lanka
Contact: Landline: +94 914943857 / Mobile: +94 777606361
Timings and Days: Monday – Sunday, 9:30 PM – 6:00 AM
5. Top Secret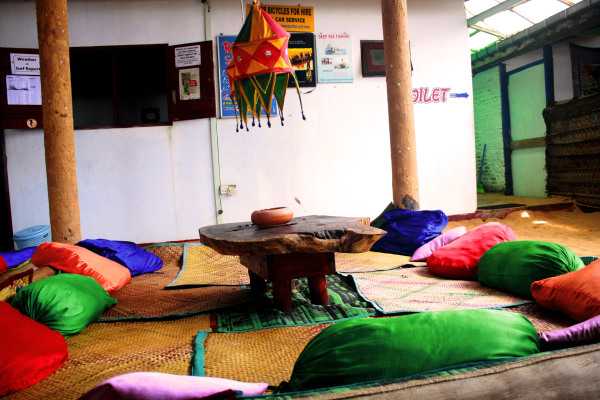 Although it's got a very enigmatic name, Top Secret bar is not a secret for the locals and tourists. If you want a party on Sunday night, then head over to Top Secret for a beach party like no other. The club provides the perfect atmosphere for a relaxing holiday on the sand with its sunbeds, hammocks, colorful cushions, and mats. If you get bored with sitting, then you can always play a game of Pool or Ping Pong or even try some Slacklining. No party is complete without lots of alcohol and good music added to the mix, and Top Secret bar caters to just that. Top Secret also has the option of providing rooms at their guest house for the late-night party-goers.   
Location: Galle Road 698, Narigama, Hikkaduwa 80240, Sri Lanka
Contact: +94 91 2 277551
Timings and Days: Monday – Sunday, Open 24 hours                                
6. Mambo's Place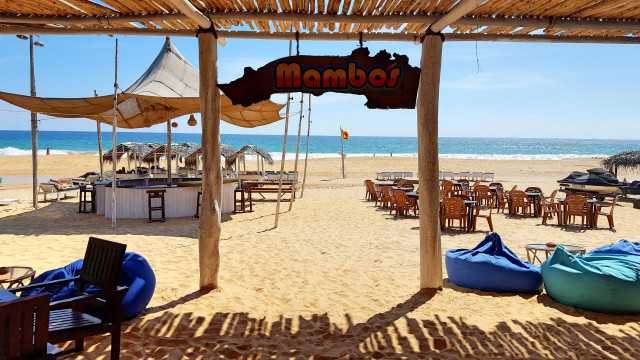 Mambo's Place is a great place for a group of friends to chill or party. Like any other bars and clubs, Mambo's is also a hotel with luxury rooms that have beach views. Besides, they also have a surf shop and a surf school for those who want to learn. Saturday nights are the star attraction of Mambo's place. No clubbing experience is complete without the drinks, and Mambo's place has reasonably priced drinks for you to enjoy. 
Location: 434/3 Galle Road, Hikkaduwa
Contact: +94 77 782 2524
Timings and Days: Monday – Sunday, 8:00 AM - 4:00 AM

Note: 1) There is free entrance
2) Only cash in local and foreign currencies (USD, EUR) are accepted
3) The hotel doesn't deal with travel agencies and only accepts reservation requests from tourists directly through the official website
7.  Blue Moon Restaurant & Bar
If you missed out on partying during the weekend, then Blue Moon Restaurant & Bar has got you covered for your Monday Night. They have a variety of delectable beverages like Pina-Coladas that can be enjoyed on the beach with good beats playing in the background. The ambiance is perfect for relaxing after a long day of sight-seeing. Those interested in surfing can also hit the waves and chill out or just watch the surfers ride the waves. The restaurant caters to a variety of cuisines like Italian, European and Asian.
Location: Galle Road, Narigama, Hikkaduwa 0094, Sri Lanka
Timings and Days: Monday – Sunday 11:30 AM - 9:00 PM
8.  The Hammock Seafood Restaurant & Bar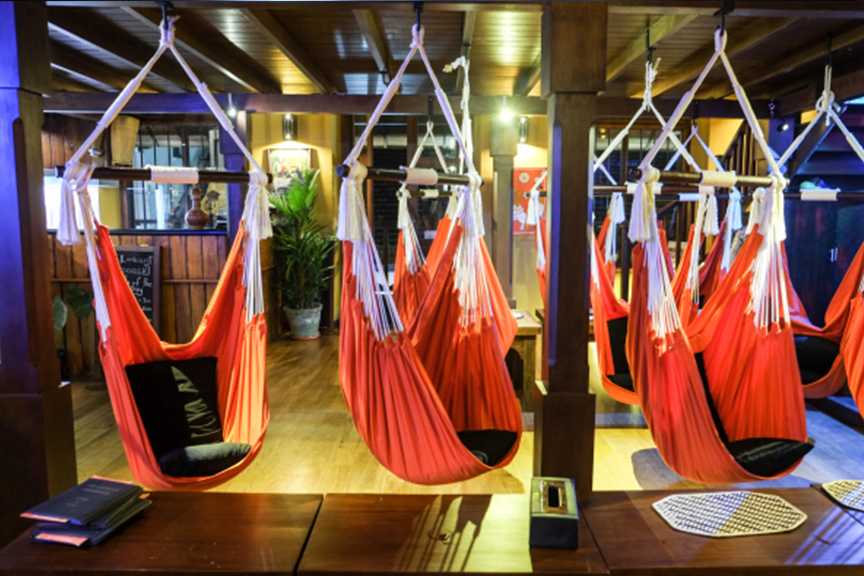 Located in the Old Dutch Hospital Building, Hammock Restaurant and Bar has quite a picturesque view to offer. The view of Galle Harbor and Rumassala Mountain from the restaurant is a sight to behold. The hammock chairs make the interior decoration quite fun and relaxing for the customers. With chilled beers and the freshest seafood options such as fish, prawns, lobster and more, this restaurant is a top choice to treat yourselves.  
Location: Hospital Street, Dutch Hospital, Galle 80000, Sri Lanka
Contact: +94 912 231 680
Timings and Days: Monday – Sunday, 9:00 AM – 12:00 AM

Note: There are Karaoke nights on weekends
9.  Sea Salt Society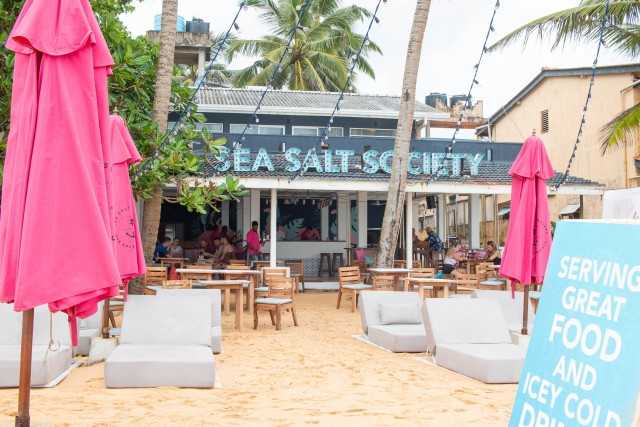 Sea Salt Society, as its name suggests, is located on the south coast beach of Hikkaduwa with rooms that have a chic design. With different shades of blue flattering the furnishings, the rooms present a relaxing space for tourists. Including a restaurant and bar, the Sea Salt Society is quite famous for its presentation when it comes to food dishes and drinks. The restaurant has a Mediterranean and Asian inspired menu incorporating Sri Lankan flavors as well, a definite treat for your taste buds. Whereas, the bar provides you with a clever choice of drinks infused with exotic flavors. After a hearty meal or a couple of drinks, you can always take a walk along the beach to soak in some quality time with your friends or loved ones.
Location: 598 Galle Road, Narigama (Next to Drifters Hotel), Hikkaduwa 80240, Sri Lanka
Contact: +94 76 876 7746
Timings and Days: Sunday – Saturday 8:00 AM - 10:00 PM

Note: Credit Cards are Accepted
Remember to have lots of fun, stay hydrated and make tons of memories because who knows what crazy adventures you might have to tell your kids and grandkids in the future!