Nagpur
is a developing city in the Vidarbha region of
Maharashtra
. It is famous for its orange cultivation and is thus called 'Orange City of
India
'. Nagpur is also known for its tiger reserves and lakes.
Nagpur is growing at a fast rate. In 2004, it was Nagpur won the title as the most rapidly growing city in India. Being surrounded by villages, this city plays a pivotal role in major commercial activities.
The fast-growing economy of Nagpur has given rise to the concept of mall culture here. The malls in Nagpur are worth-visiting for a fun weekend with friends and family. Some of the malls are:
1. Empress Mall - The Biggest Mall in Nagpur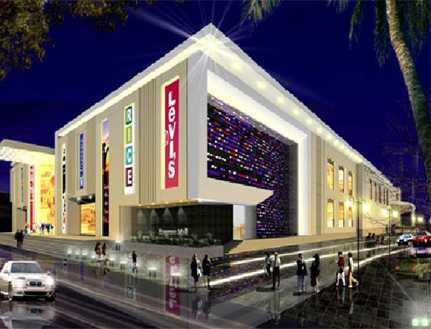 Being this biggest mall in Nagpur, Empress mall is popular among the residents of the city. This extravagant mall houses international brands like Tommy Hilfiger, Gucci, Versace, etc. and national brands like Pantaloons, Lifestyle, Big Bazar, Global Desi and many more. This massive mall in Nagpur also has PVR Cinemas. It is at a prime location, and thus, is easily accessible from all parts of the city.
Highlights: International Brands
Address: Sir Bezonji Mehta Road, Near cotton market, Near Gandhi Sagar Lake, Nagpur.
Timing: 10:00 AM to 10:00 PM

2. Nagpur Central Mall - The Most Frequently visited mall in Nagpur


Central is a renowned retail shopping chain pan India. This chain has its outlets in almost all cities of India, and all of them run well. Nagpur Central mall is no exception to this. It offers exclusive deals on apparels, footwear, bags and other accessories. This mall in Nagpur is a beloved of the residents because it showcases the best brands at pocket-friendly prices.
Highlights: A one-stop destination for all fashion and lifestyle needs
Address: Punam Mall, Khasra No 91 Vip Road, Opposite Alankar Theater, Ramdaspeth, Nagpur 
Timing: 11:00 AM to 9:30 PM

3. Eternity Mall - House of Cinemas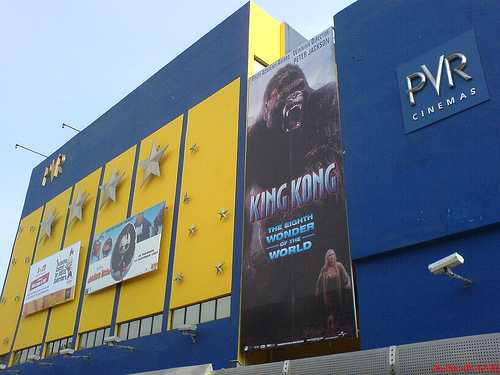 Eternity mall is a well-maintained mall in Nagpur. It showcases many brands and houses two multiplexes, PVR and Cinemax. Both multiplexes are known to have fantastic quality and are visited often. Eternity mall in Nagpur also has an exquisite food court, with a wide variety of food outlets and cafes.
Highlights- Multiplexes
Address: Amravati Road, Variety Square, Sitabuldi, Nagpur, Maharashtra
Timing: 11:00 AM to 11:00 PM

4. Gaysons The Fashion Mall - Exclusively Nagpur


'Gaysons' is derived from 'Gayatri Sons' after Gayatridevi Agarwal, the mother of the three brothers who started the mall in 1983. This mall was made to provide Nagpurians high quality, fashionable clothing. Now, this mall in Nagpur also tailors school and corporate uniforms.
Highlights: All kinds of clothing
Address: Main Road Sitabuldi, Nagpur 
Timing: 10:00 AM to 10:00 PM

5. Fortune Mall - A Happening Hub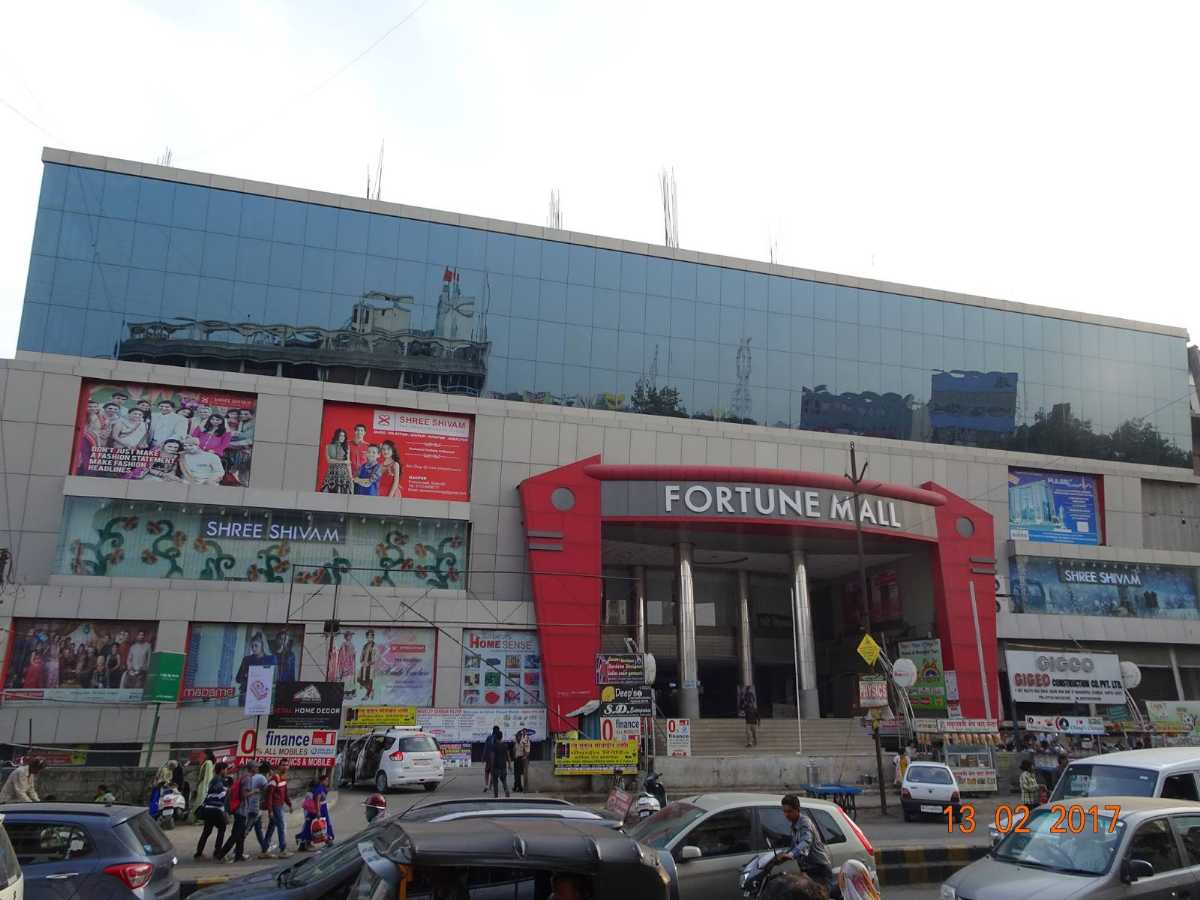 Fortune Mall is one of the most famous malls in Nagpur. Apart from showcasing multiple brands and having a prominent food court, Fortune mall is the hub of all major events, be it beauty pageants or a music fest. Fortune mall also boasts of its lavish food court, which is a famous hang-out destination for many.
Highlights: beauty pageants and music fests are held
Address: Near Jhansi Rani Square, Buty Marg, Sitabuldi, Nagpur, Maharashtra
Timing: 9:00 AM to 10:45 PM

6. Magic Mall - The Electronic Hub

Magic Mall is a mall in Nagpur which specializes in selling electronic products. It is a retail outlet that offers reasonable deals on an array of electronic brands, like Apple, Samsung, Nokia, etc. It also provides DTH cables. It is also known to have an extensive food court.
Highlights: Electronic products
Address: No. 7, 1st Floor, Sitabuldi, Nagpur 
Timing: 10:00 AM to 7:00 PM

7. Milton Mall - Good Quality, Reasonable Prices

Milton mall in Nagpur is known to provide right quality clothes at reasonable prices. It is visited often by the people of Nagpur, for their shopping needs. The shopkeepers here are always polite to their guests. The mall does good business, especially on weekends.
Address: Milton Mall, Dharampeth, Nagpur
Timing: 11:00 AM to 9:30 PM

8. Trillium Mall - Hub for Shopping, Food and Entertainment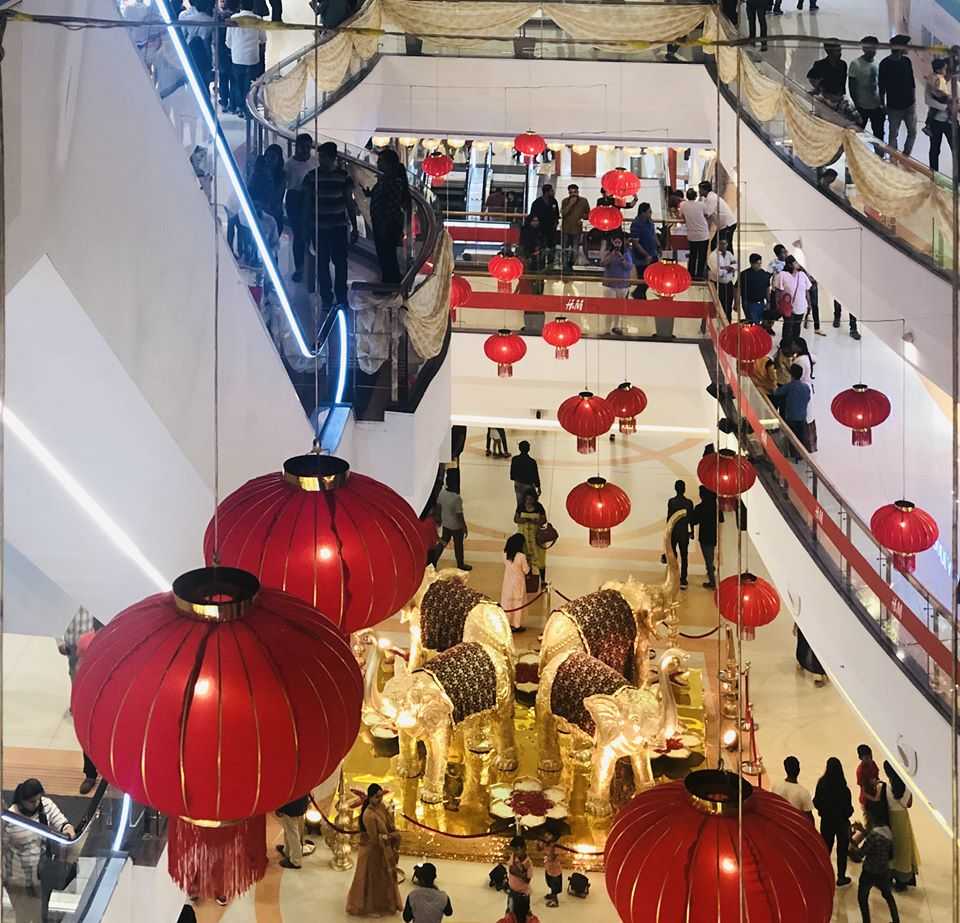 It houses a variety of brands including national brands like Manyavar Mohey, Forest Essentials, Lifestyle and international brands like H&M, Nautica, Van Heusen and more. The Cinepolis multiplex in Trillium mall is quite popular. Trillium mall in Nagpur symbolizes a perfect shopping, food and entertainment experience.
Address: Rambagh Layout, Untkhana, Nagpur, Maharashtra 
Timing: 10:00 AM to 10:00 PM

9. Poonam Mall - First Multiplex & Mall In Nagpur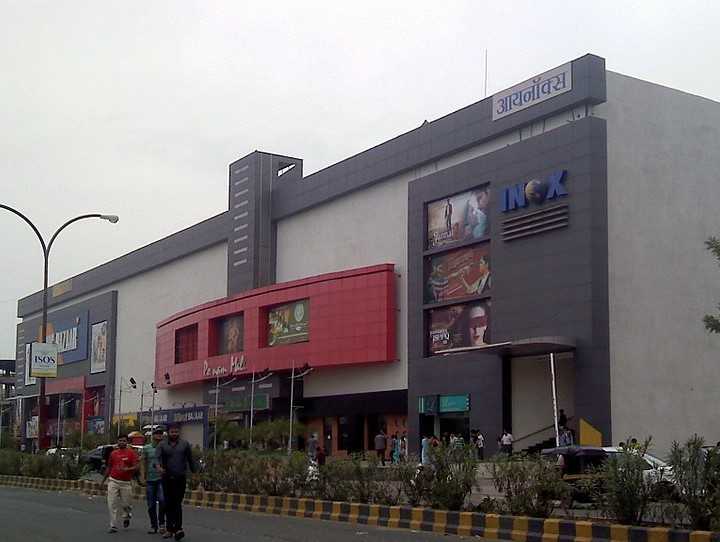 Poonam mall is the first multiplex and mall in Nagpur. It was built by N.Kumar Group, to acquaint the people of Nagpur to the mall culture. The mall is in the heart of the city. Its showcases brands like Archies, Big Bazaar, etc. and has an entertainment zone named Amoeba. Its main attraction is Inox multiplex, which is the most sought after the theatre in the city.
Address: Hiwari Nagar, Near Ews Colony, Wardhaman Nagar Colony, Nagpur 
Timing: 11:00 AM to 11:00 PM

All the malls in Nagpur mentioned above have a significant impact on the economy and commerce of the city. They go a long way in helping the people of Nagpur and catering to their shopping and entertainment needs. These malls are visited often for leisure shopping and entertainment. Their deals on various kinds of products attract masses in large numbers. The food courts in the malls in Nagpur also serve as a hang-out spot for many people.
Apart from these malls, there are some malls under construction as well. It looks like Nagpur is on the go, all set to compete with
Mumbai
and
Pune
!