Agreed that Kota Kinabalu in Sabah is a scenic place to be at, but a visit to the city is not complete without exploring the wonderful islands nearby. Some of the best beaches of the area are not located in Kota Kinabalu, but the Tunki Abdul Rehman National Park. These small exquisite islands are just a 20-minute speedboat ride away from the main city in Sabah. They offer a range of experiences, from azure waters and sandy beaches to snorkelling and scuba diving experiences. 
So hop on and go island hopping in Sabah to get the best from each island!
How to Reach Sabah
Sabah is served by the Kota Kinabalu International Airport and can be easily reached via both domestic and international flights. Both Malaysian Airlines and AirAsia offer daily direct flights from Kuala Lumpur to Sabah. 
From the airport, you will be able to reach the city centre in just 20 minutes or so, depending on the traffic conditions. Taking the airport bus is a convenient and economical option, or else you can book a taxi to reach your final destination. You will find plenty of cab operators right outside the airport to drop you till your hotel, following which you can immediately start your island exploration. 
Island Hopping in Sabah

All islands that you will be visiting during your island hopping trip are located close to Kota Kinabalu, and boat departures for the same take place at Jesselton Point. The Jesselton Point Waterfront, as of now, is the only ferry terminal for Labuan-bound passengers and is the main and cheapest boat terminal for those planning to visit the Tunku Abdul Rahman Marine Park and Gayana Island.
As soon as you enter the ticketing hall, you will be surrounded by a lot of tour operators who will sell you the tickets for riding in their boat. All of them charge the same price and offer the same services, so you can really choose any of them. However, bear in mind that you should book your Sabah Island Hopping or other water sport activities only from a tour operator, and not from some friendly local who approaches you with attractive prices and offers. 
You will have to pay RM 30 for your return ticket, and for every additional island that you wish to explore, you need to pay an extra RM 10. 
When travelling from one island to another, you will be making use of speedboats, which are quick and quite adventurous. However, these rides are relatively choppy, so if you happen to be prone to seasickness, make sure you carry the required medicines along. 
Islands to Explore
There are five main islands that visitors prefer to explore while island hopping in Sabah, and depending on your energy and curiosity levels, you can choose to explore some or all of them. These islands include Manukan Island, Sapi Island, Mamutik Island, Gaya Island and Sulug Island. 
1. Gaya Island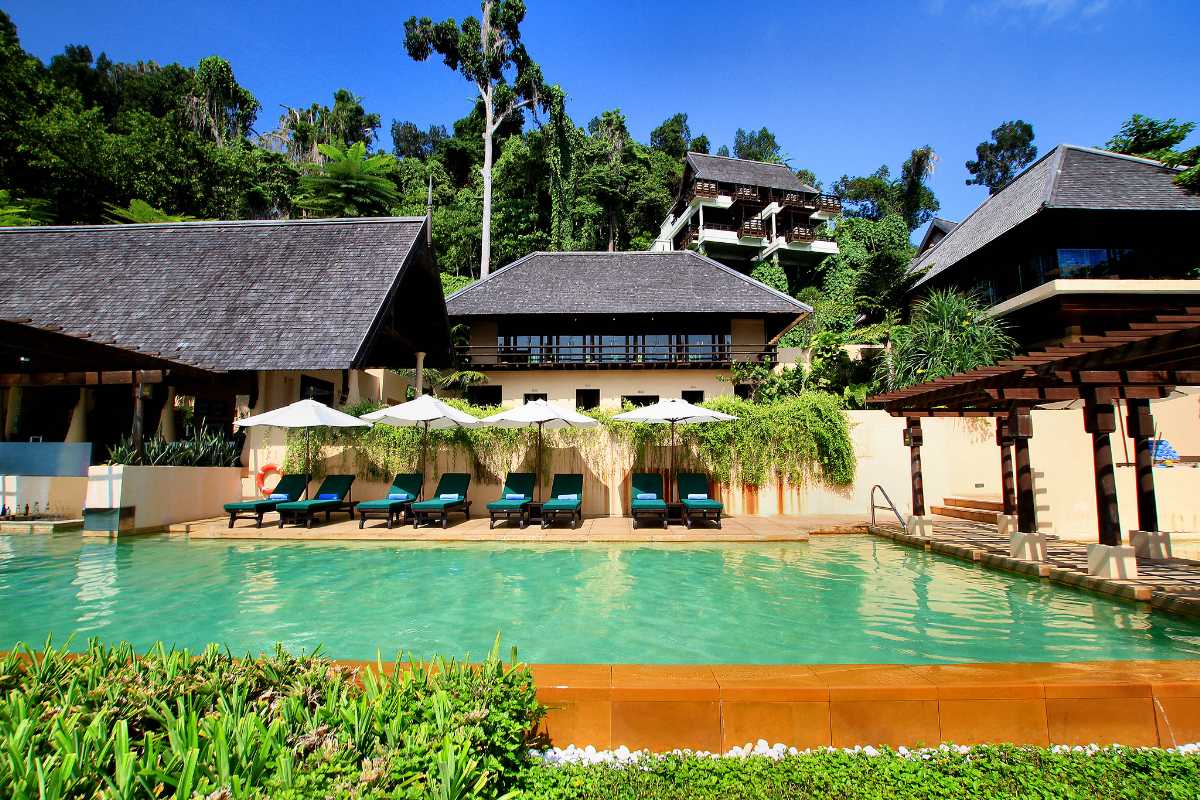 The largest of all five islands, Gaya Island, is also referred to as the virgin island because of its rich and untouched coral reefs. Offering mesmerizing experiences to both nature and marine lovers, the island has plenty of abundances when it comes to marine life, and visitors can even visit the Marine Ecology Research Centre to learn more about the underwater life there. Additionally, there are also over 20 kilometres long hiking trails on the island, covered in dense rainforests, for travellers to explore. The northern part of the island is home to the Police Beach, which is the most picturesque beach on the island and offers fantastic snorkelling opportunities. 
2. Manukan Island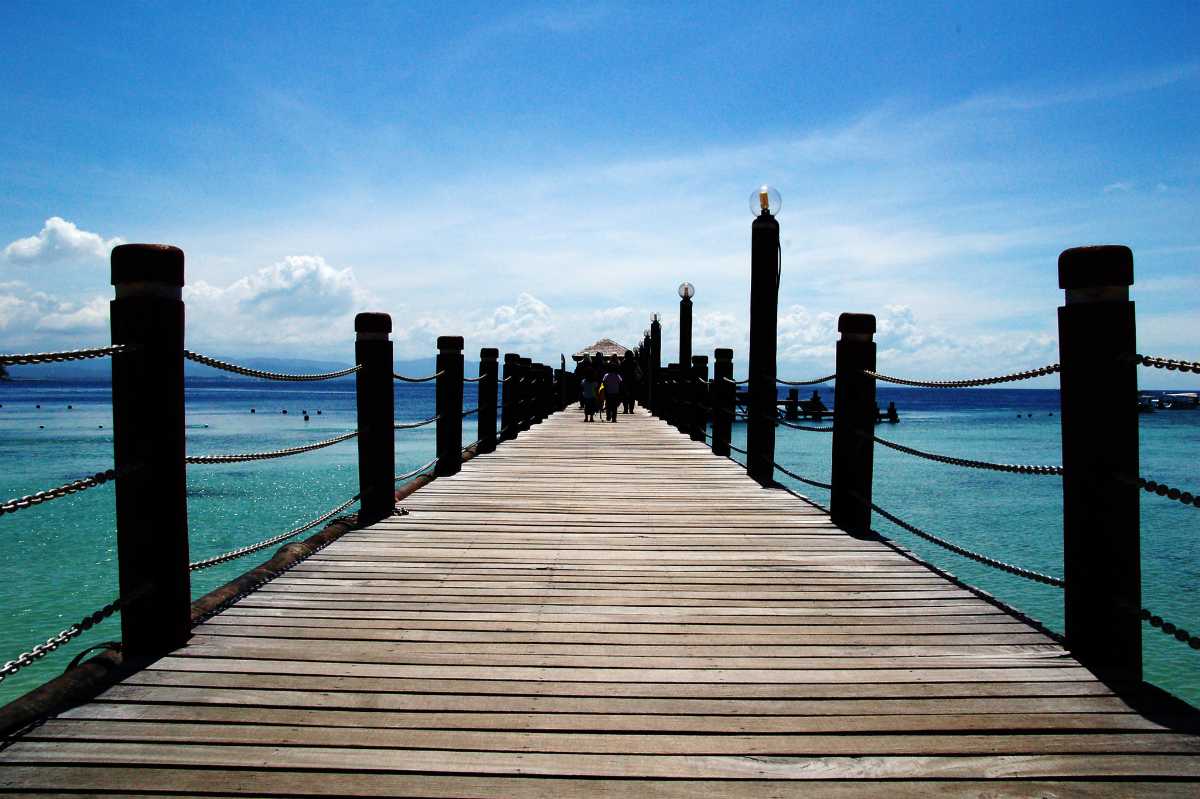 Manukan Island is one of the most popular and crowded islands in Sabah, complete with a 1.5 kilometre long sandy white beach where visitors can relax and enjoy. Not only does the island offer excellent accommodation options, but it also has an array of exciting sports to choose from, such as snorkelling, hiking, swimming, jet skiing, parasailing, banana boat ride, beach volleyball, etc. You will also find shops and excellent restaurants here, and the island also has two nature trails: one will take you to the northern forests of the island, while the other will take you to the Sunset Point on the west. 
3. Sapi Island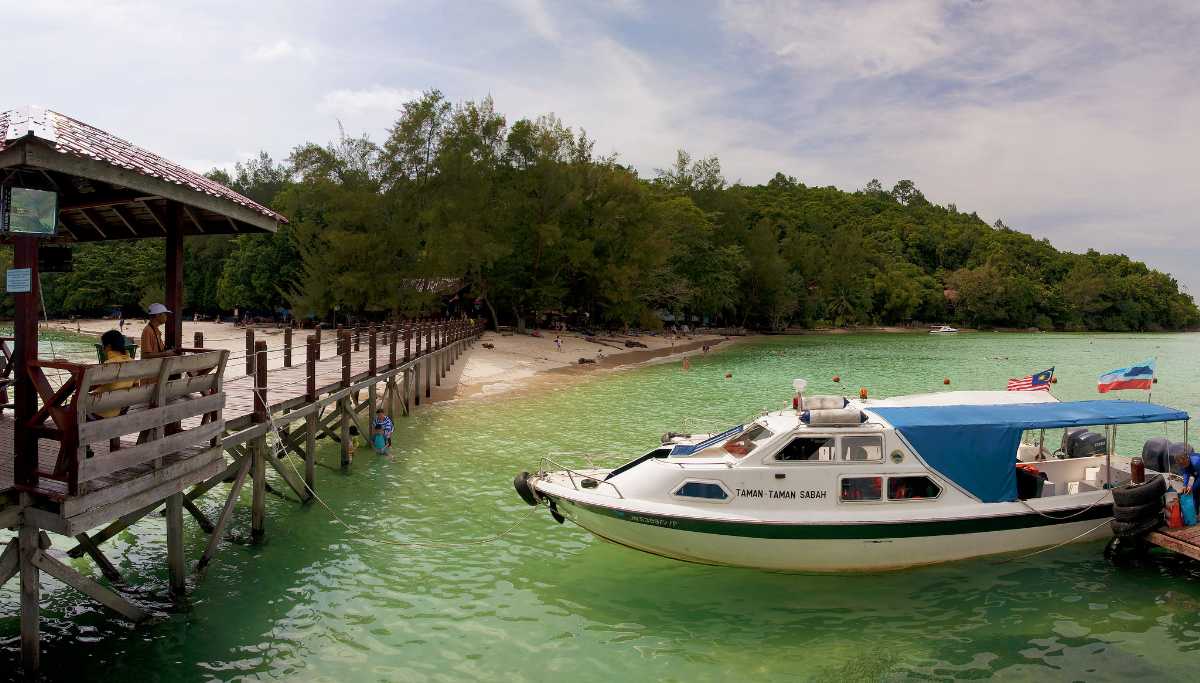 Sapi Island makes for a great choice any day for island hopping in Sabah, and despite its relatively small size, it has a lot to offer. The water around this island is exceptionally clear, which makes for a good snorkelling experience and offers spectacular views of marine life. However, visitors also have plenty of other water activities to choose from, including swimming, scuba diving, sea walking, parasailing, banana boat ride, flying fish boat, jet skiing and lots more. 
Another highlight of visiting Sapi Island is the Coral Flyer, which is a 235-meter fun ride from Gaya Island to here. This fun-filled island to island zip lining takes place at an altitude of 45 meters above the sea level at a speed of 55 kmph, and will take you to your final destination in less than a minute!
4. Mamutik Island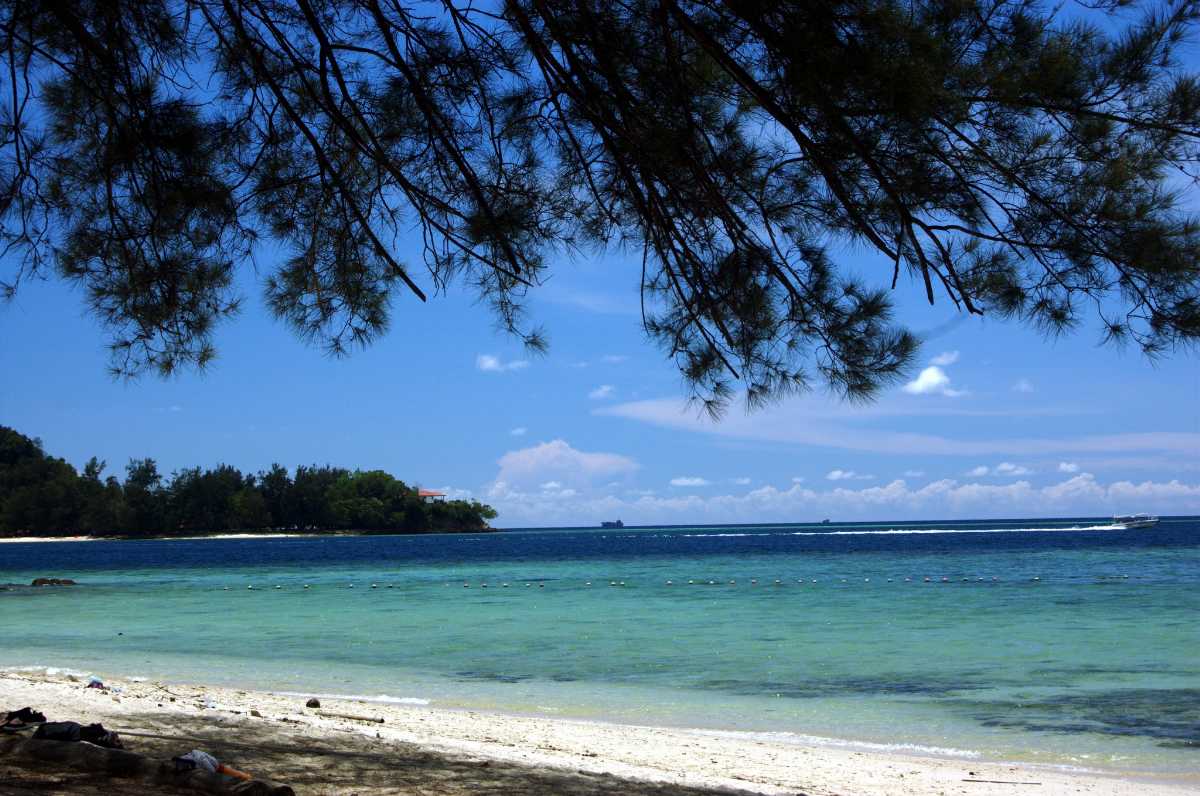 The Mamutik Island is not as famous as its counterparts, and thus most people who do not wish to visit all five islands often end up leaving this one out. This, however, means that Mamutik Island has fewer crowds, which gives you more privacy and quaintness. Additionally, you can witness the other four islands that make the Tunku Abdul Rahman Marine Park from here, and the views are indeed stunning and breathtakingly gorgeous! The island also offers a variety of water sports, camping as well as hiking opportunities to the tourists, apart from being a training site for Borneo divers. 
5. Sulug Island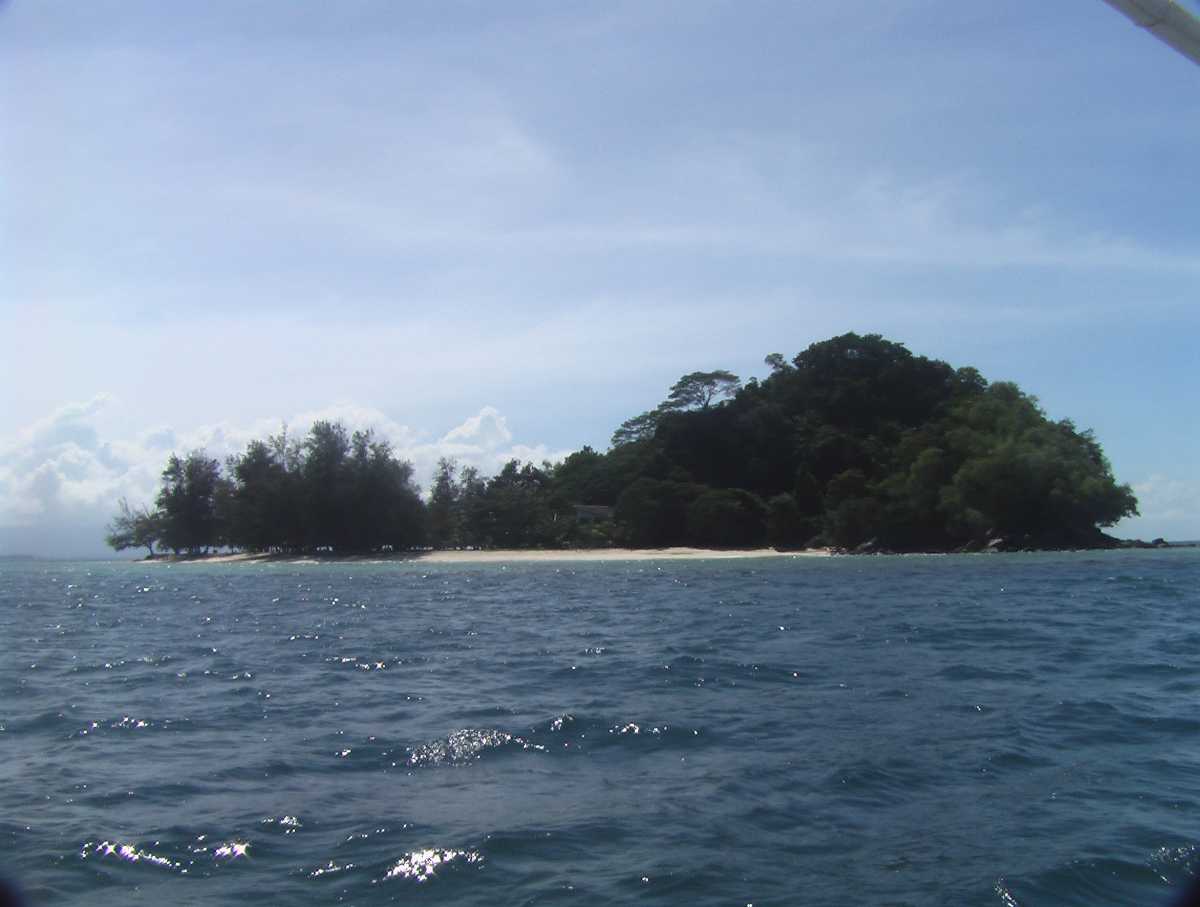 Unlike other islands, Sulug Island does not boast of offering a lot of amenities and services, neither is it home to shops and stalls. Nevertheless, the island does not fail to impress with its lovely sandy stretches imbued with calm and peace. The coral reefs here are mesmerizing sights, and snorkelling in the clear waters here is a great experience. Privacy is guaranteed on the beach, so make sure you make it a part of your plan if you are on the lookout for some peace and solitude. 
Best Time to Go Island Hopping in Sabah
Though you can visit Sabah all year round, it is best to plan your trip around August and September, when the areas get drier, and you can explore the islands and enjoy the water sports without any disturbances. 
Approximate Cost
The money spent on island hopping depends on the number of islands that you wish to visit. The estimated cost for the same is as follows:
1. Two islands (per person)
Adult: RM 33
Children: RM 28
2. Three islands (per person)
Adult: RM 43
Children: RM 38
3. Four islands (per person)
Adult: RM 53
Children: RM 48
Note:
Additionally, there is also a RM 10 entry charge per person to visit the island. 
These charges are not inclusive of water sports and other activities that you want to enjoy at the beach, so make you carry extra cash along if you're going to take part in those. 
Recommended Attire and Packing List for Island Hopping in Sabah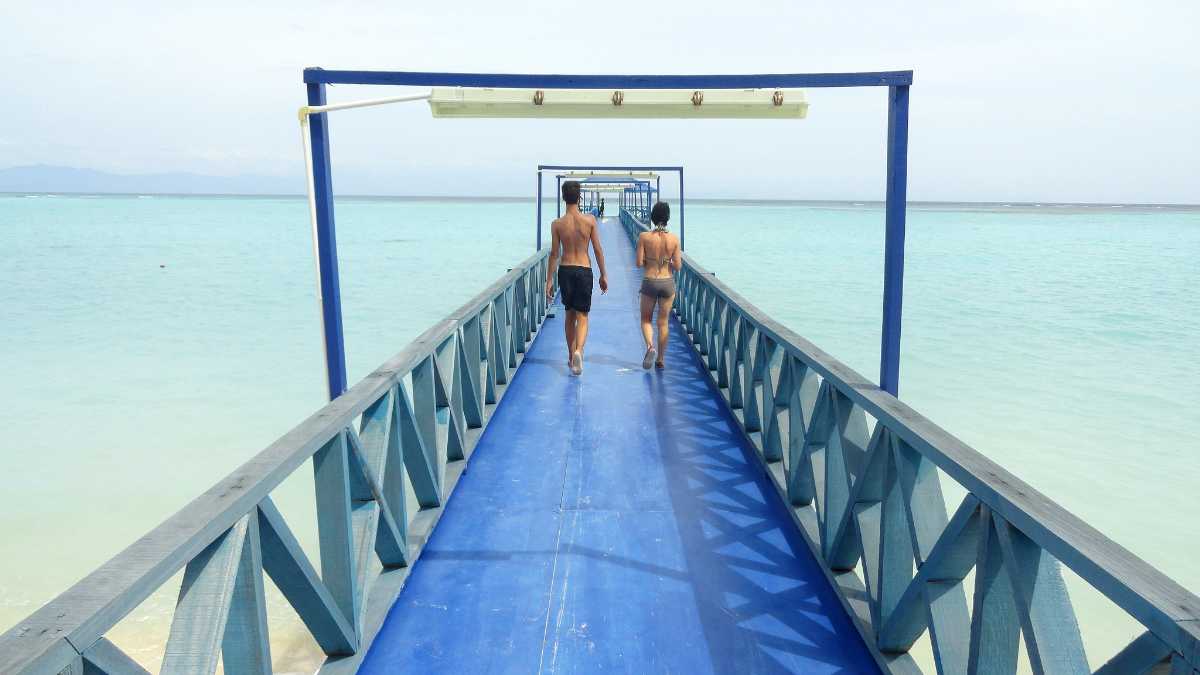 Dressing appropriately for the experience helps you to make the most out of your trip, without any inconvenience. It is advisable to dress up in shorts and a quick-dry shirt with comfortable sandals, and do not forget to carry your sunglasses and a hat along. 
Carry a small bag pack with you, which includes excellent quality sunscreen, swimming attire, towel, and drinking water.  
Tips
If you have not pre-booked a package, make sure that you reach the Jesselton Ticketing Point well in advance, as early as 08:00 AM, so that you can catch the first round of boats that are leaving. 
You will have to choose well in advance about the islands that you want to visit so that you can pay accordingly; so make sure you make your mind before heading out for island hopping and feel free to enquire. 
The boat journeys and ferry rides and not suitable for individuals who suffer from health issues like heart conditions, back problems, arthritis, etc. Pregnant women are advised not to take part in these rides either, as they may be bumpy, depending on the sea and weather conditions. 
Ensure that you do not carry valuables along as not islands will have locker facilities.
Your belongings are sure to get wet; so carry waterproof bags along, especially for your electronic items. 
Boat operators will set a time for you to be back at the pickup point, so try and adhere to that time to avoid getting stranded and also causing inconvenience to other passengers. The departure time for the last speedboat is usually between 04:00 PM and 04:30 PM. 
Make sure that you keep your ticket absolutely safe since boat operators will check it before letting you board the boat. 
Not all islands have facilities for renting out basic snorkelling and diving equipment, so make sure that you check it out beforehand and make the necessary provisions. 
Women are advised to carry along a sarong or something to cover themselves after they are done swimming since Malaysia is a Muslim country, and the locals can sometimes be really conservative. 
You will get a lot of options for food on the islands but bear in mind that it will definitely be more expensive than carrying your own food.  
Everyone needs some Vitamin 'Sea' at some point of time, and island hopping in Sabah is guaranteed to give you loads of that, along with other memorable experiences and views to cherish forever!