With over thirty different ethnic races and more than eighty local dialects, Sabah is a land rich in culturally diverse groups spread far and wide all across the state. Some of the tribes include Kadazandusun, Bajau, Rungus, Murat and various other indigenous groups. Sharing a homely and harmonious relationship among them, these tribes still maintain a completely diverse culture, art, tradition and festivals independent from each other in turn making the state more enriching and exotic. As the people of the different tribes still retain a huge part of their history, the tourists are always bound to find them enlightening and heartening. 
Customs and Traditions in Sabah 
Islam being the official religion of the country of Malaysia, it is customary that proper attire and behaviour is followed by all.
In places of worship, it is mandatory for women to adhere to proper garments. Their shoulders, arms and legs should be covered at all times and it is recommended to carry a large scarf.
One should always remove their shoes before entering mosques, temples or even people's houses.
Consumption of alcohol in open spaces is particularly looked down upon and it is recommended that one does so at their hotels or resorts out of courtesy towards the locals.
Gifts and food should be given to others with their right hand as the opposite calls for bad luck and is even considered to be rude by the others. 
Language of Sabah
Malay is the official state language of Sabah. Along with English, Chinese and Mandarin, Sabah consists of people belonging from different tribes speaking over eighty languages and dialects. Other common languages spoken by the people are Urdu, Hindi, Tamil and Telugu.  
Religion in Sabah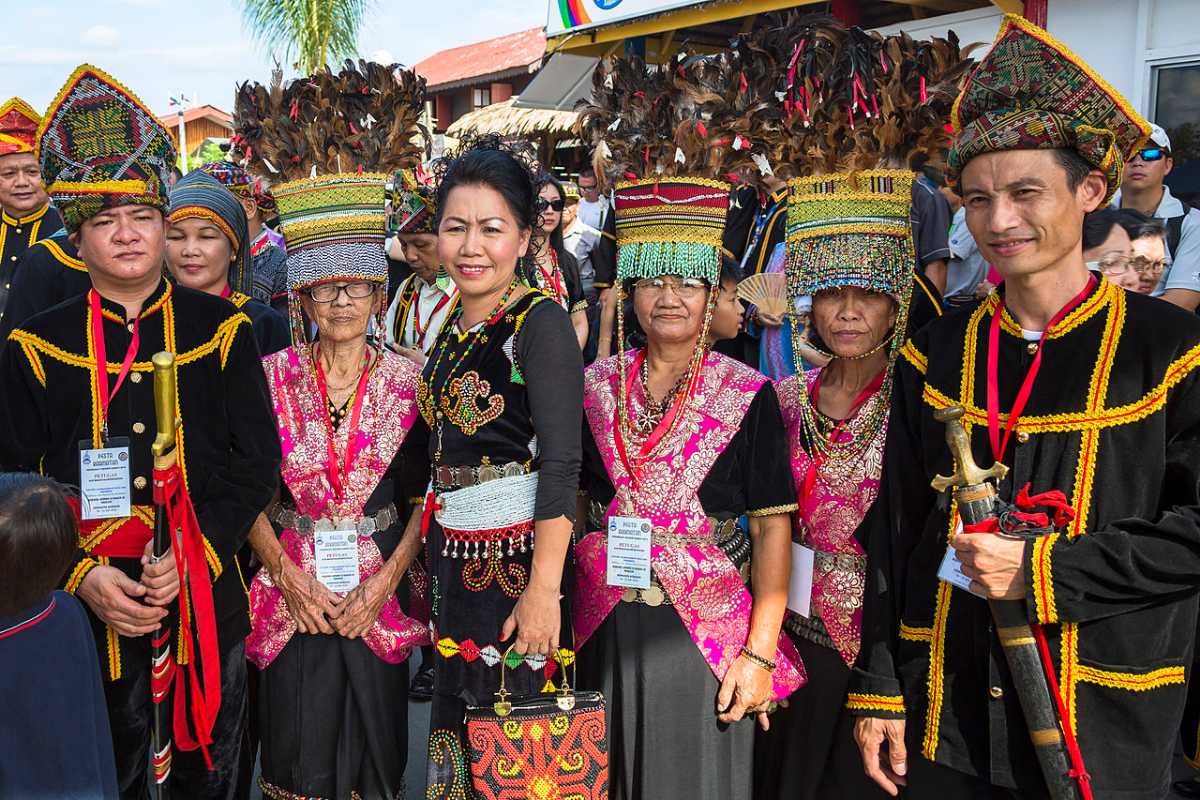 Islam is the official state religion of Sabah as Muslims constitute around sixty-five percent of the state's population. Sabah is also known to hold the largest population of Christians than any other Malaysian state. Other distinct religions include Hinduism, Buddhism and Chinese. However, if we were to trace back to its history, the indigenous people of Sabah were originally animistic and therefore worshipped rocks, trees, rivers, mountains, etc.  This practice is still somewhat prevalent among the indigenous tribes of Sabah. 
Bornean Cuisine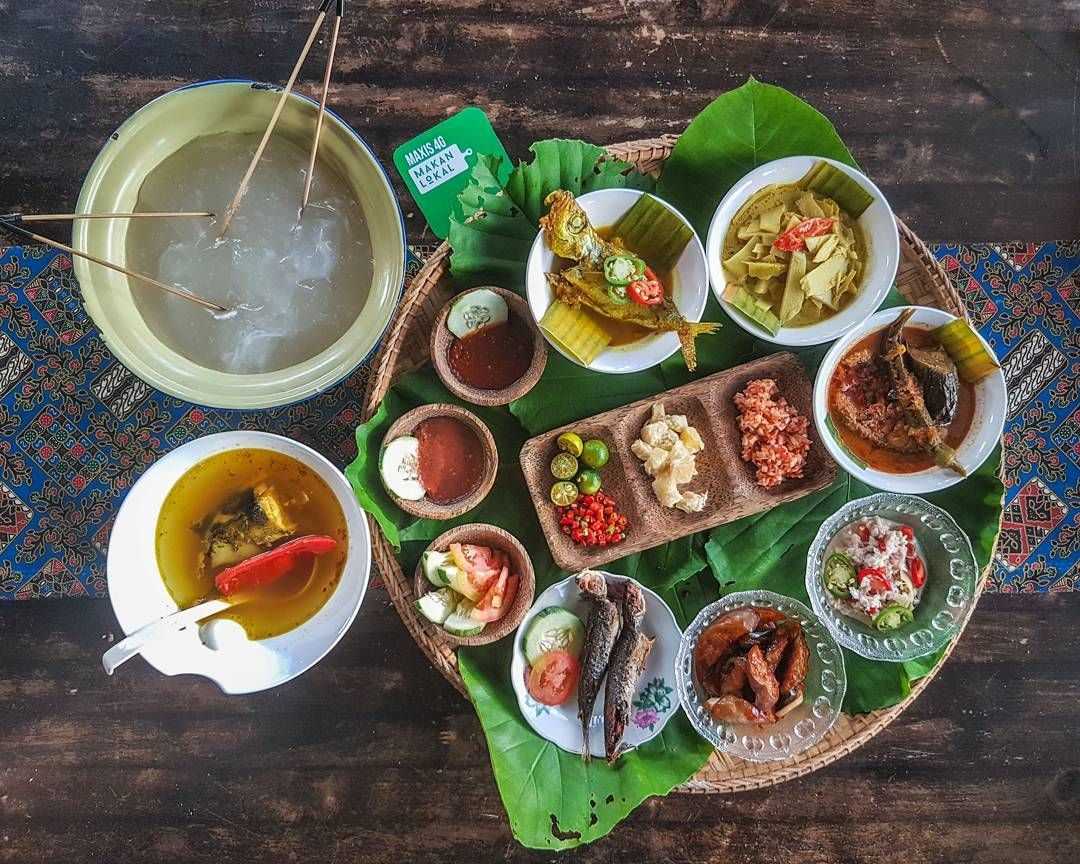 Influenced by food from all over the world, Sabah's cuisine can be best described as a fusion of delicacies of Indonesian, Chinese, indigenous Sabahan and Malaysian descent. The multi-ethnic cuisines range from its fresh seafood brought straight from Sabah's coastline, the different improvisations on noodle dishes to its classic traditional food brimming with local secrets. 
Your trip would be incomplete without trying out the delectable seafood that is bound to make your mouth water. The appetizing hint of tanginess in shrimps and crabs served by the locals are definitely worthy of a try.
Coming to the various varieties of noodles served, the locals of Sabah perform a terrific job at making a simple dish such as noodles taste very interesting. Starting from its fish noodles cooked in a tomato base and others like Ngiu Chap (beef noodles), Sang Nyuk (pork noodles) to its must eat delicacy Tuaran Mee, the dishes are all served hot and fresh with certain improvisations made, relative to the shops serving them.
Finally coming to the traditional dishes, hinava (pickled raw river fish cured in lime juice), Amplang (deep fried cracker made from Spanish mackerel) and Beaufort mee (smoked handmade noodles served in thick gravy) are some delicacies one must try in order to taste the local spices and flavours. 
Folk Tales, Dance and Music of Sabah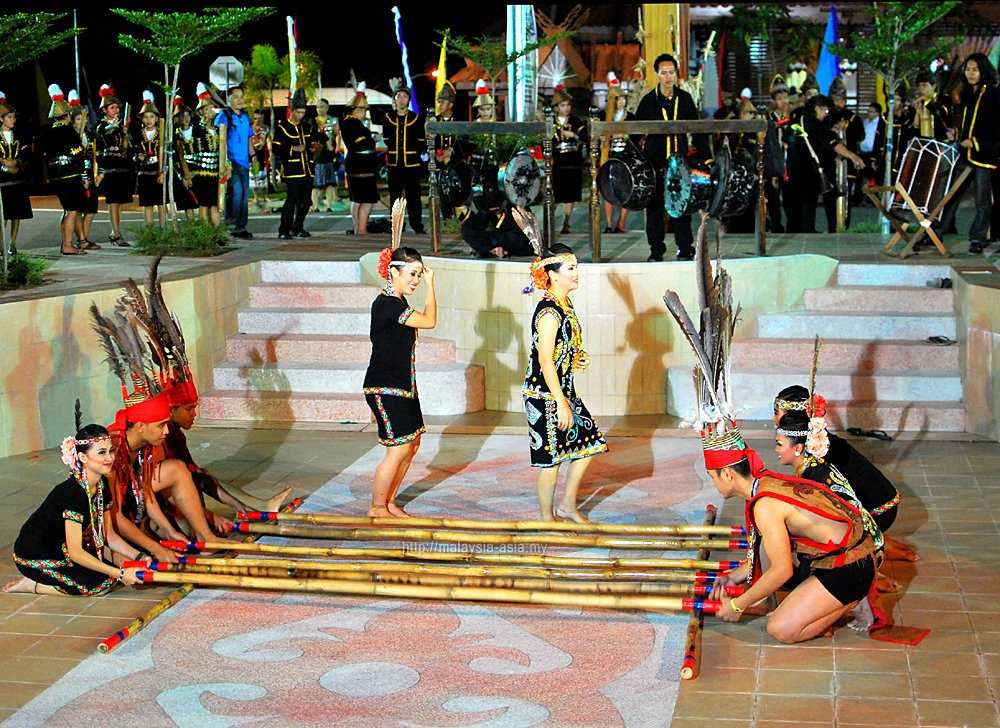 Old folk tales and stories are an important part of Sabah's historical legacy. The folklore speaks of the immigration of the people across the state, and thus, begins by introducing us to a mystical place called Nunuk Ragang (Sabah's Garden of Eden) which was situated in the core of Sabah. A river ran through the heart of the place where children would play along the banks and climb the branches of a huge banyan tree. Like any other folk story, the people were all content and loved the way they lived. However, as time passed by and the people eventually multiplied, Nunuk Ragang started facing the problem of overpopulation. Slowly, the people migrated across valley plains and highlands and settled down, therefore, bringing the story to an end stating how the people of Sabah spread throughout the land.
Just as folklore is an important part of Sabah's heritage, Magunatip - the traditional bamboo dance - also constitutes an important cultural phenomenon. Requiring agility and meticulousness, this dance is associated with the indigenous people of Sabah with the healing rituals. It was believed that the performance of the dance was handy in keeping the evil spirits away and helped bring prosperity to the people. Presently, the dance is still performed at various social events especially at Sabah's Harvest Festival in order to keep alive the traditions and rituals of the people. 
Art and Crafts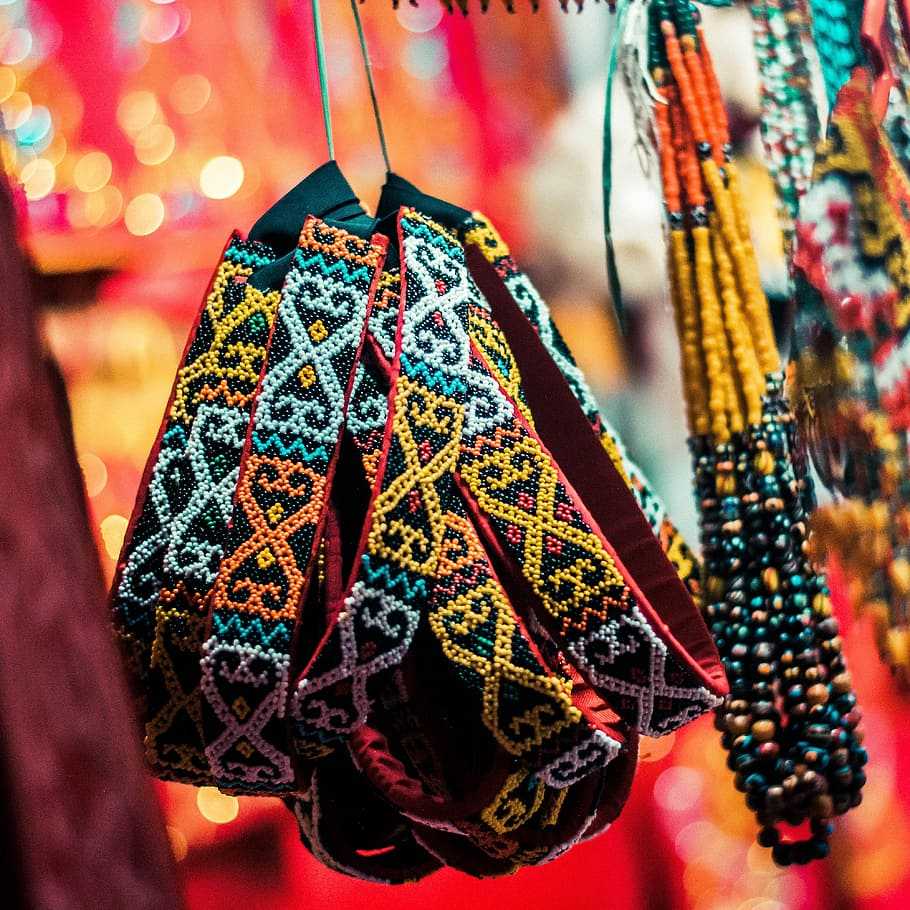 As mentioned, Sabah is home to many tribes, each having a slightly different cultural outlook than the other. The traditional arts and crafts of these tribes are an exemplary paradigm of the way they perceived things and how it affected their lives artistically. 
Bamboo crafts are one of the finest examples of Sabahan arts. Baskets, trays, even musical instruments are made showing signs of excellent skills-manship. 
Leaf Origami in the form of mats, rugs, bags, baskets and more are also quite common among the tribal people. Coconut leaves are woven together to make utility items that can also be used as decorative pieces. 
Beadworks are probably the most artistic and perhaps the most socially significant craft of the people of Sabah. According to the early days, the beads which were worn by women indicated their social status and individuality. These gorgeous accessories are famous all over and can be found across the state of Sabah. 
Other forms of arts and crafts include pottery, hand-woven cloths, musical instruments and rattan weaves. They form an important part of the traditional arts and crafts of the community and express the creativity of the locals.
Festivals in Sabah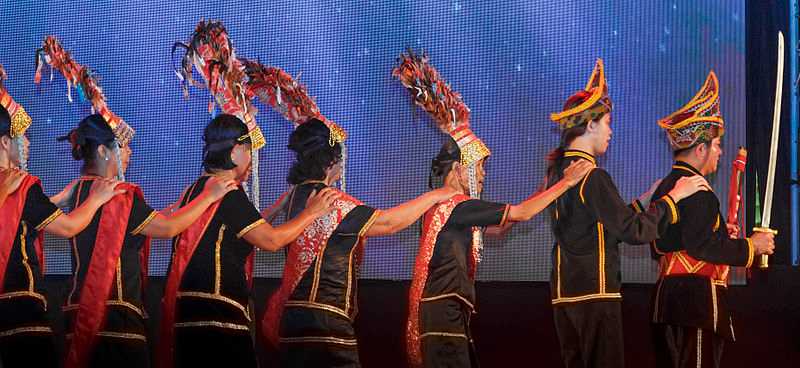 Visiting a state during the celebration of their festivals is probably one of the best ways to immerse yourself fully into the cultural and spiritual aura of the place. 

One of the most important festivals of Sabah is the Kaamatan Harvest Festival. It originates from the Kadazan Dusun tribe and upholds the spirit of unity and harmony. Held during May, this celebration is a cultural extravaganza one needs to witness. Filled with events, games, dance, music and food, this festival celebrates the connection between the creator and the creation. People of all ages and genders dress up in their most flashy outfits in order to take part in the celebration. Events and games include wrestling, beauty pageant, karaoke and even the traditional Sumazau dance. 

Other festivals include the Chinese New Year, Sago and Maize festival, Festival of coconuts among many others. These, though not held on a large scale, still are a part of the Sabahan culture and are celebrated in order to express their gratitude towards nature and life as a whole. 
Architecture in Sabah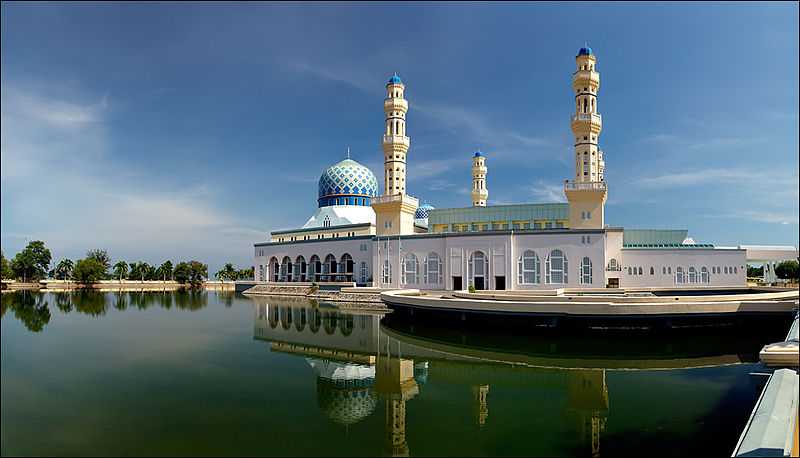 Though famous for its natural wonders, the state of Sabah does not fall short of all the architectural marvels strewn across the place heavily influenced by many cultural backgrounds. Islamic style monuments built in either traditional or contemporary styles are vivid throughout the state. The iconic Masjid Bandaraya or the Floating Mosque in Kota Kinabalu is an excellent example of Sabah's gorgeous architecture. It oozes a contemporary charm and acts as a perfect example of the cultural influences imprinted on the state's architecture. Other architectural sites one must visit includes Che Sui Khor Chinese Temple, Menara Tun Mustapha and the State Legislative Assembly building. These are few of the many architectural wonders that serve as an illustration for Sabah's diverse culture.
Occupation
As mentioned, Sabah is a state rich in abundant natural wonders like rivers, beaches, forests and mountains. Therefore, its export-oriented economy is strongly dependent upon primary exports such as gas, oil, timber and palm oil. Also, ranked among one of the world's top biodiverse regions, eco-tourism plays a huge role in supporting its economy along with other occupations like agriculture and farming. 
Sabah is, thus, a perfect getaway if you want to spend time among the wonders of nature and indulge yourself in a completely unique and rich culture. Let us know in the comments below about your favourite sites to visit in Sabah!