Meaning 'Ant Hill' as per the Sino–Tibetan language Dimasa, Haflong happens to be the only hill station of Assam, India. Located at 680 metres above sea level, Haflong offers several exploratory sites ranging from hills and lakes to temples and much more. If you are nature–lover, Haflong is a must-visit for you!
In addition to sightseeing, Haflong also hosts a variety of thrilling activities such as paragliding and trekking in the surrounding hills. If you are confused about which tourist attraction you should begin with, just take a stroll to the local marketplace to sort that out
Regional Highlights
Situated close to major cities of Assam such as Silchar and Guwahati, you may come across many local artisans selling cane and bamboo products and souvenirs. These makeup for a large portion of the local Haflong handicraft industry. Further, you may also buy different handwoven textiles made by Haflong locals. This will help you delve into the regional ethnicity. And yes! If you are willing to taste local cuisine, try the bamboo shoot pickle!
Transportation
Airways
Book your flight tickets to Kumbhigram Airport of Silchar, Assam. From the airport, you can either rent a taxi or board the bus leaving for Haflong. It will usually take around 3 hours to reach Haflong from Silchar.
Railways
Book train tickets from Silchar to Haflong Hill station, as this is the easiest and most economical way to reach Haflong. The best part about travelling by train is the marvellous views on the way!
Roadways
To travel via roadways, either depart from Silchar or Guwahati as these are some major cities lying close to Haflong. A road journey to Haflong is around 3 hours and 7.5 hours to Guwahati.
Best time to Visit
October to March is the best time to visit Haflong. During these months, the weather is neither humid nor cold. However, the slight chances of rain are possible.
Key Attractions
Haflong Hill
With magnificent lakes, dense forests, waterfalls and misty clouds surrounding most of the hill, Haflong Hill is a popular tourist spot amongst the trekkers. The best part about visiting Haflong Hill is the panoramic mountain view from the hilltop! Haflong Hill also makes for a great picnic spot!
Haflong Lake
Situated at the heart of the city, Haflong Lake is another popular tourist attraction bracketed amongst traditional houses and vast greenery. The best way to explore the lake is to take the boat. If you are visiting Haflong during winters, you may even spot thousands of migratory birds resting in and around the lake! You could also fish for a bit if you find nothing else to do here.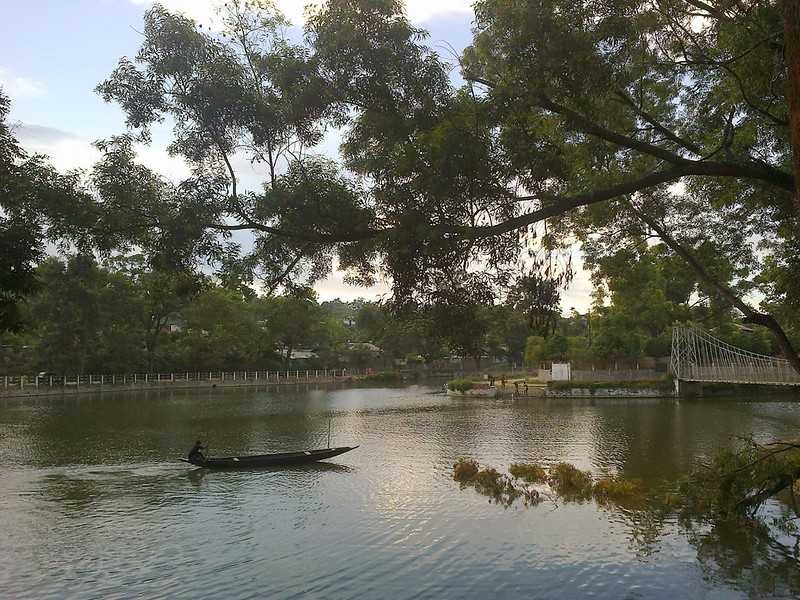 Haflong Lake, Haflong
Jatinga
Jatinga is known less for its mesmerizing beauty and more for its somewhat spooky background of birds committing suicide here. Situated around 9 kilometres from Haflong, Jatinga village observes deaths of different species of birds, especially between August and November. This act of bird-suicide has been the primary attraction for tourists who are willing to explore the cause and mystery behind it. While some people claim that these birds hit against bamboo poles and die, you can be sure to have a completely different experience when you visit and explore the place by yourself!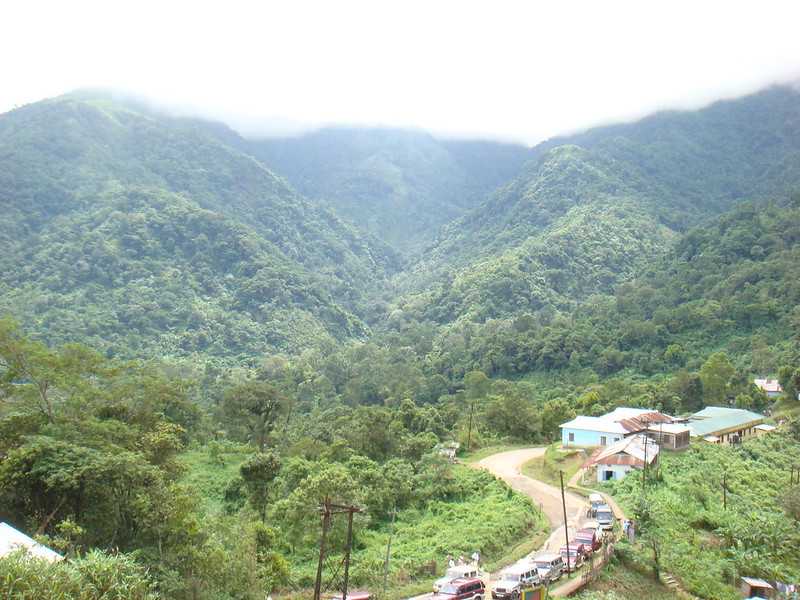 Jatinga Valley, Jatinga
Maibong
Maibong is pretty much the art and cultural hub of Haflong. Exhibiting different historical relics and artefacts to impart knowledge about the ancient Dimasa Kachari Kingdom, Maibong is also famous for its Ramchandi Temple; the two–roofed monolithic temple. There is also a waterfall close to Maibong town!
Behdeinkhlam Festival
Behdeinkhlam Festival is a three-day local celebration to ward off evil spirits. Meaning exorcism in the local language, the festival scenes are completely opposite to its name. After all, when you witness people dancing and singing on the streets, and making music, you can be sure to enjoy the festival rather than getting scared of it.
Tips to Remember
Carry a raincoat to Haflong since the weather is humid for most of the year.
Carry an extra set of clothing in case you encounter rainfall on your trip.
Avoid exploring the forest regions and hills of Haflong without local presence to avoid accidents.