Found in the northern part of
Vietnam,
 in the Quang Ninh Province, is the beautiful area of
Halong Bay
. An area frequented by tourists, these beautiful set of islands are every traveller's dream. From communities that live in floating villages to uninhabited and dangerous islands, Ha Long Bay has everything that you need - 
and more!
And to make your journey to this UNESCO World Heritage Site more fun, we've listed the top 10 interesting facts about Ha Long Bay:
1. Halong Bay has over a Thousand Islands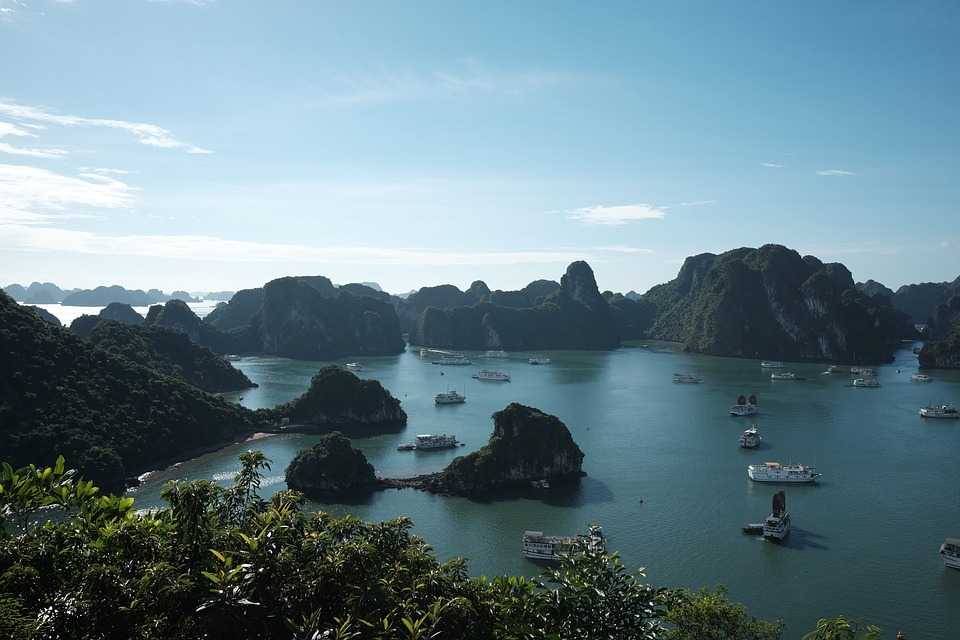 I'm not kidding, Ha Long Bay is comprised of
over 1,900 different islands!
Each island is unique in its formation, shape, flora and fauna and even in the rock formations found there! Funnily enough, most of these islands are named after their shapes, like the Ga Choi (fighting cock) or the Mai Nha (a roof)! As if the islands themselves weren't interesting enough, the water around them is a gorgeous blue-green colour. It is probably one of the purest, clearest and saltiest water bodies out there!
2. Dragon Legends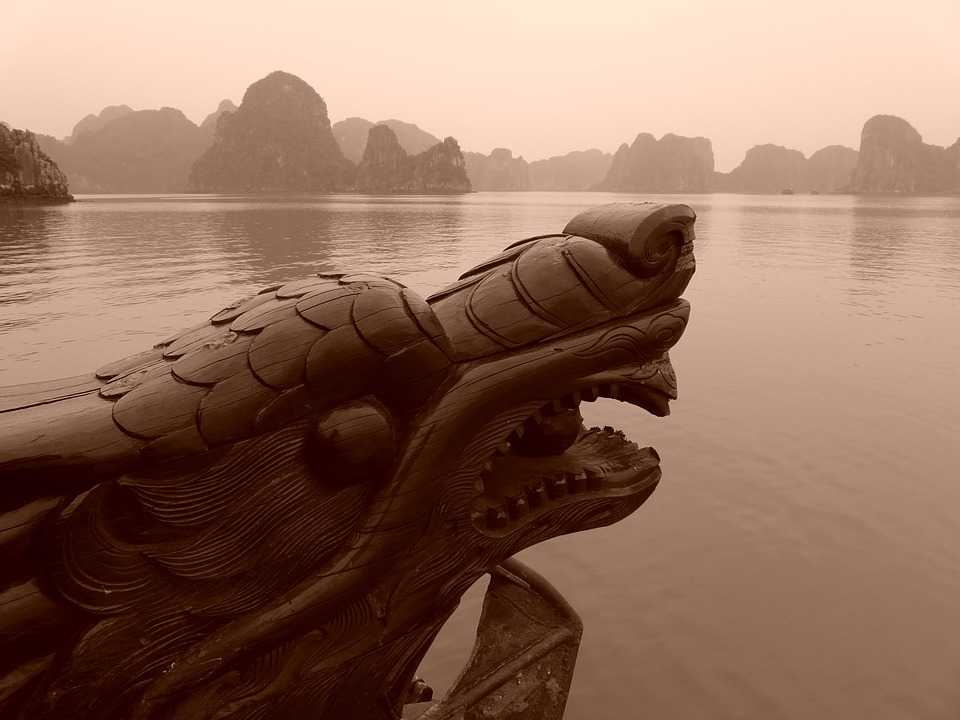 In the local language, Ha Long Bay means
 "The bay where dragons landed"
. So as the legend goes, once upon a time, Vietnam was under attack by invaders in ships. In order to help Vietnam, protect itself, the gods (or the Emperor) sent dragons to help the people. These dragons dropped jewels into the ocean (which turned into the Ha Long Bay islands) and created a barrier, preventing the invaders from reaching the shore and thus protecting Vietnam. Interestingly, these dragons are believed to have decided to remain on Earth and not return to heaven, and are said to still reside underwater at Ha Long Bay.
3. Halong Bay Was Inhabited by Prehistoric People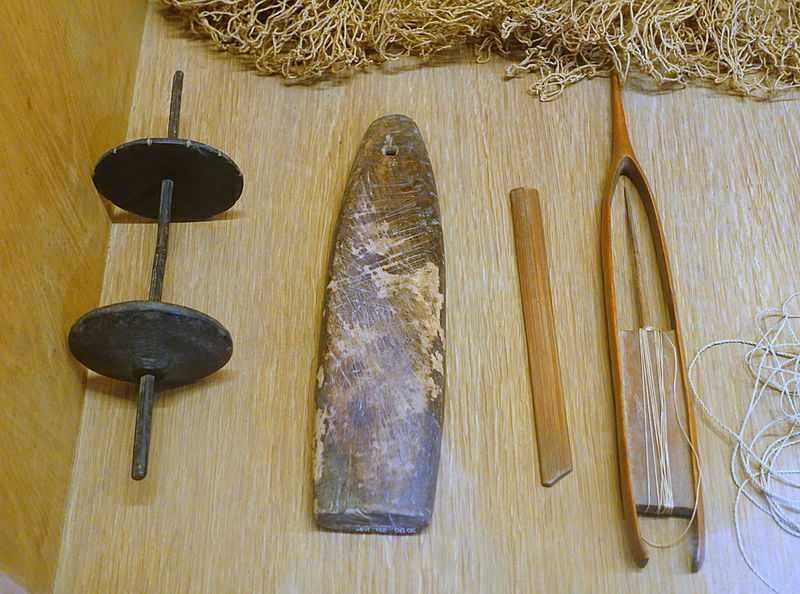 Parts of the history of Ha Long Bay was discovered by a man named Vu Xuân Tao. While he was looking for materials for his work, he uncovered a stone axe!
Once some research was done on this artefact, it was found that it belonged to someone, probably many thousands of years ago, by one of the major ancient cultures of the Bay: either the Soi Nhu culture (16000 - 5000 BC), Cái Bèo culture (5000 - 3000 BC) or Halong (3500 - 5000 years ago).
4. Halong Bay Has Some Dangerous Islands Too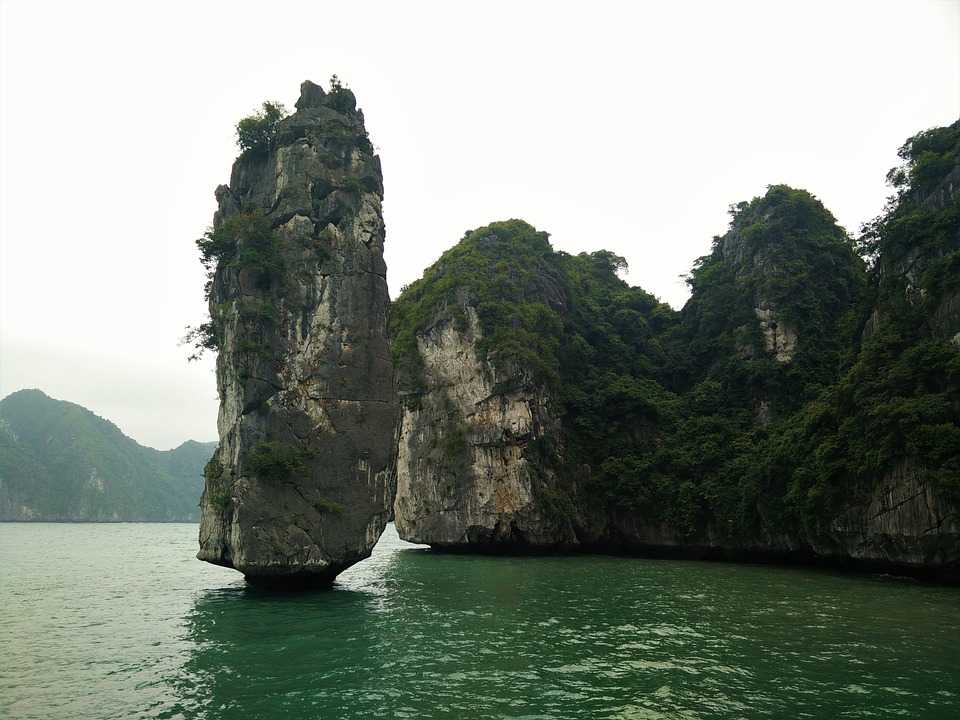 Of the many islands present in the area, most of them are uninhabited and completely untouched by man. This is because there are so many rock formations on these islands, and they are very high and very steep. This makes it very difficult to create paths and methods for people to explore these islands!
5. Halong Bay is Home to a Lot of Aquatic Life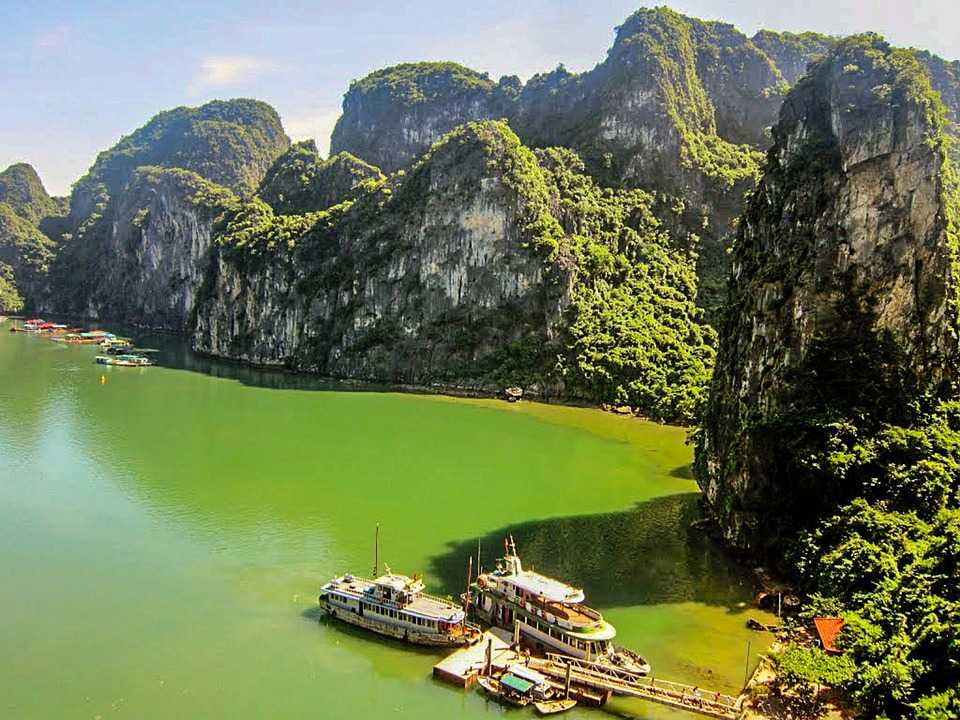 An interesting fact about Halong Bay is that while the water around the Bay is not that deep, it is home to thousands of different species of plant and marine life! Fun fact, there are around 10 different types of ecosystems in the Halong Bay area!
6. Floating Villages Exist and Thrive in Halong Bay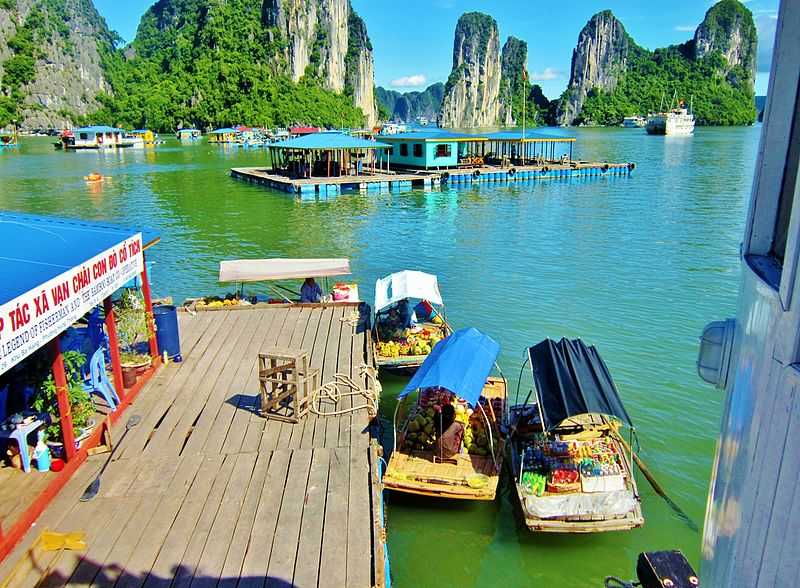 The native people of Halong Bay are just as fascinating as the islands themselves. Since many of these islands are uninhabitable, the people simply live on boats. That's right, there are entire villages and communities that live on floating villages!
7. Halong Bay has Some of the Best Food in Vietnam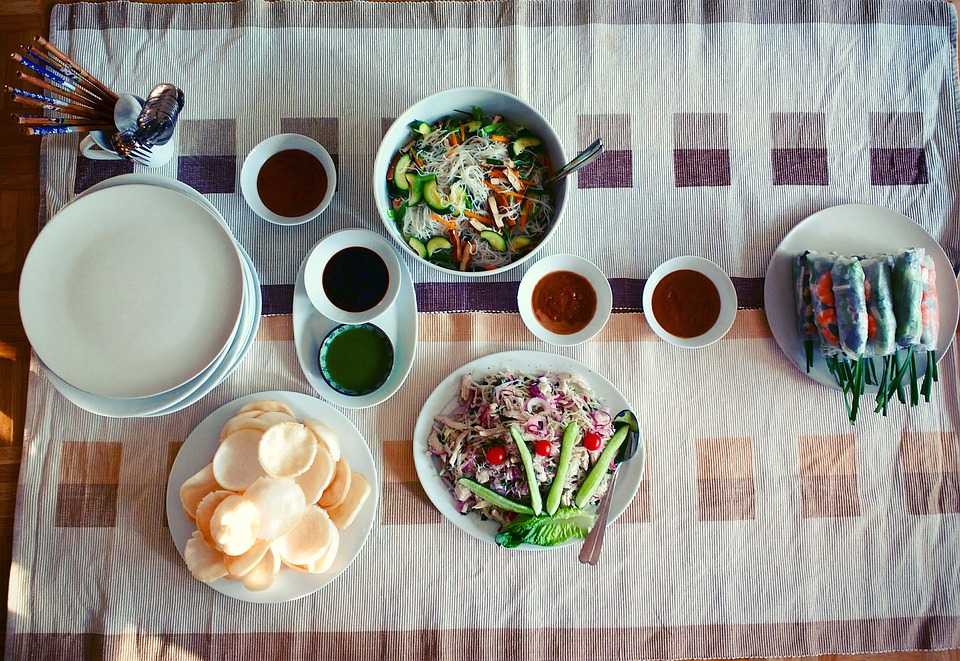 Everybody knows that Vietnamese food is delicious. But a fun fact about Halong Bay that few people know is that it is responsible for some of the best Vietnamese dishes. The delicacies like 'Sa Sung' and 'Ruoc Lo' are any foodies absolute dream! There are even floating restaurants and markets all-around the main Halong Bay islands!
8. The Hospital Cave in Halong Bay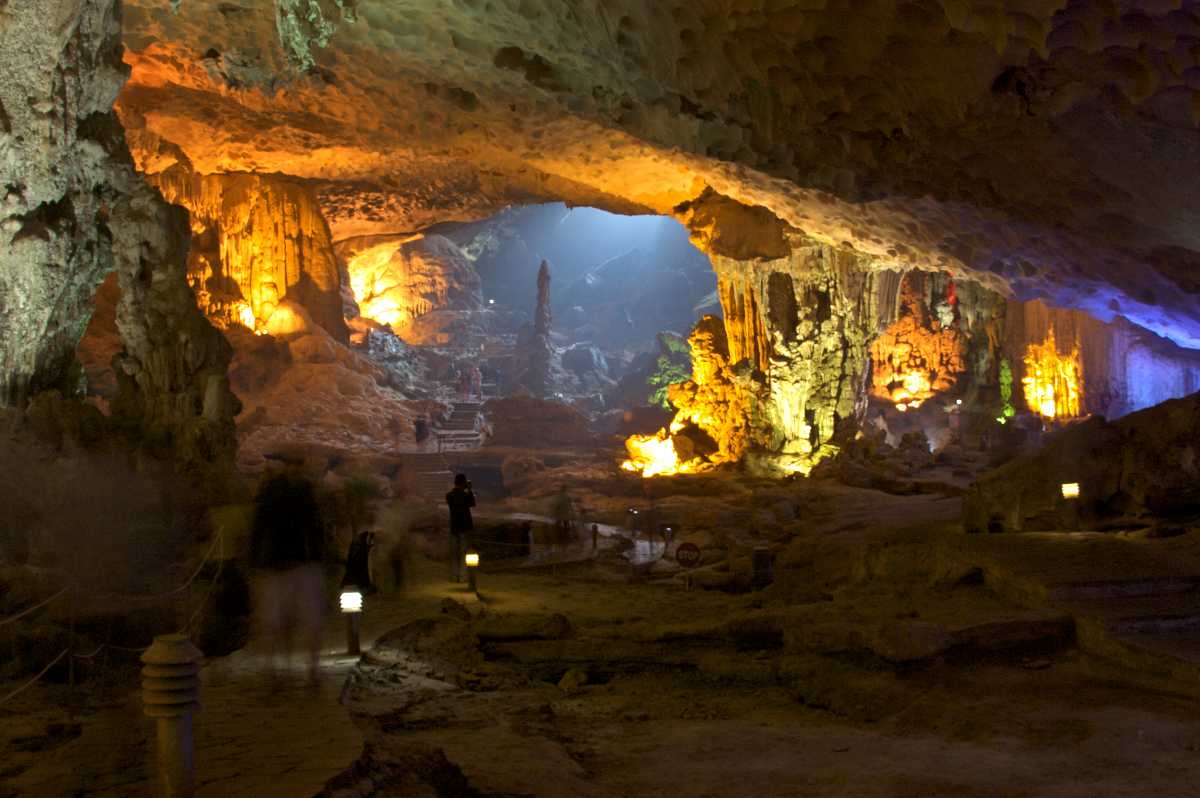 During the war between America and Vietnam, some of the Vietnamese leaders used a large cave in Ha Long to serve as a safe house, shelter and a bomb-proof hospital for injured people and soldiers! This cave had over 17 rooms and was in use until 1975 and today it is open to visitors.
9. Wooden Boats for an Authentic, Regal Vietnamese Experience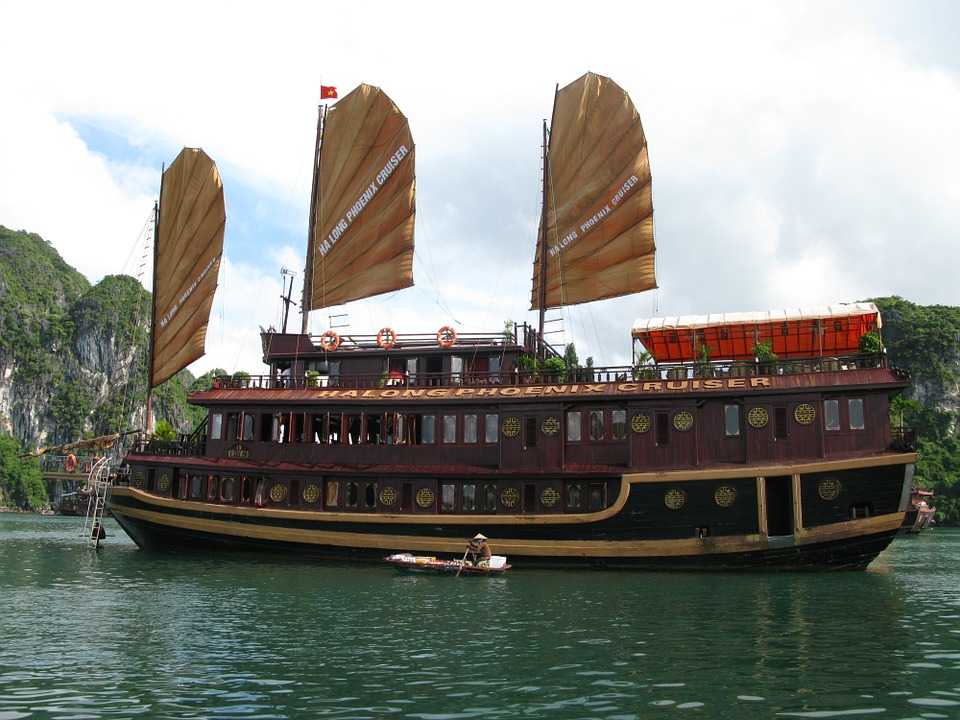 A fun fact about Ha Long Bay are the wooden boats used for cruises. Visitors can have a truly royal experience and take a cruise around the area on wooden ships! These cruises are opulent, extravagant but yet cosy experiences. However, since wood is extremely flammable, the authorities of the area have decided to soon stop these cruises and replace these ships with regular ships.
10. Halong Bay is a UNESCO World Heritage Site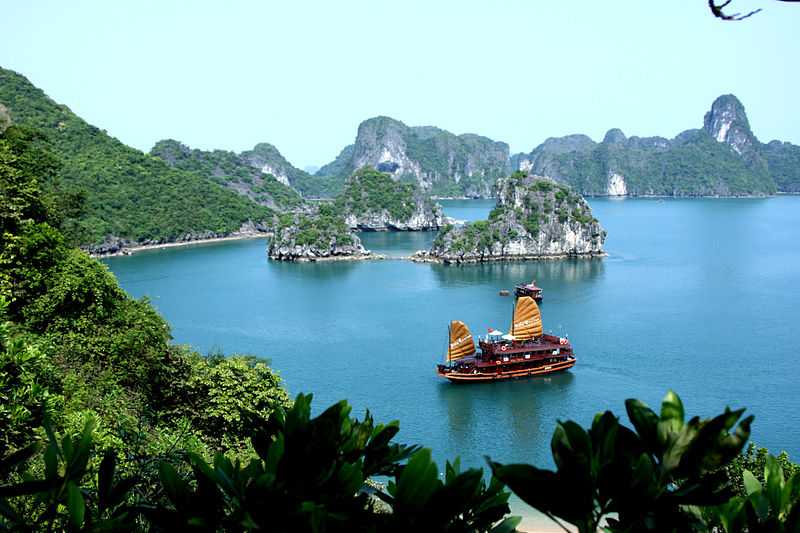 In 1994, the main area of Ha Long Bay became a UNESCO World Heritage Site! And by 2012, after the world was able to see more about the Bay, it was included in the list of the New Seven Natural Wonders of the world! 
Now that you know ten additional facts about Halong Bay, doesn't it sound all the more amazing? Visitors do say that pictures do not do any justice to the beauty of the area! If you want to verify this for yourself, pack your bags and book your cruises right away, and explore the world of mystery that lies ahead at this Vietnamese beauty.
Have you been there? Or do you have any more interesting information to share with us about Ha Long Bay? Comment down below and tell us!