Halong Bay
is a vast and gorgeous collection of limestone karsts and natural sculptures providing one of the most beautiful landscapes for travellers heading to
Vietnam
. This beautiful wonder consists of more than 1,600 islets, some of them are just worn out limestone karsts with thick jungle growth, some are hollow and provide for picturesque caves, and some are stunning white sand beaches where tourists are usually found enjoying themselves. The beaches of Halong Bay are some of the most popular and beautiful beaches of Vietnam.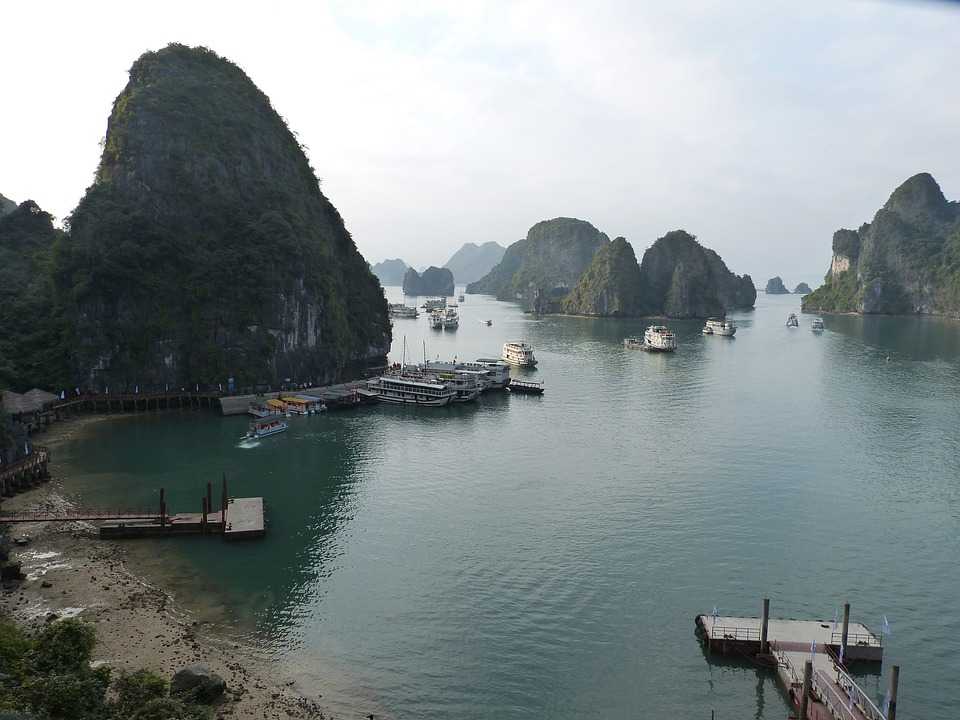 Travellers usually book one or two-day cruise tours from
Hanoi
and back. Some other travellers who have more time to themselves stay in Halong for a couple of days and do a one-day cruise tour. However, the cruise tour is a must if you want to really experience the spectacular bay. These tours are all different from each other involving visits to different islets and beaches.
There are seven most popular beaches of Halong Bay which we will discuss in detail below, so when you plan your trip it's easier to decide which ones top your list:
1. Ti Top Beach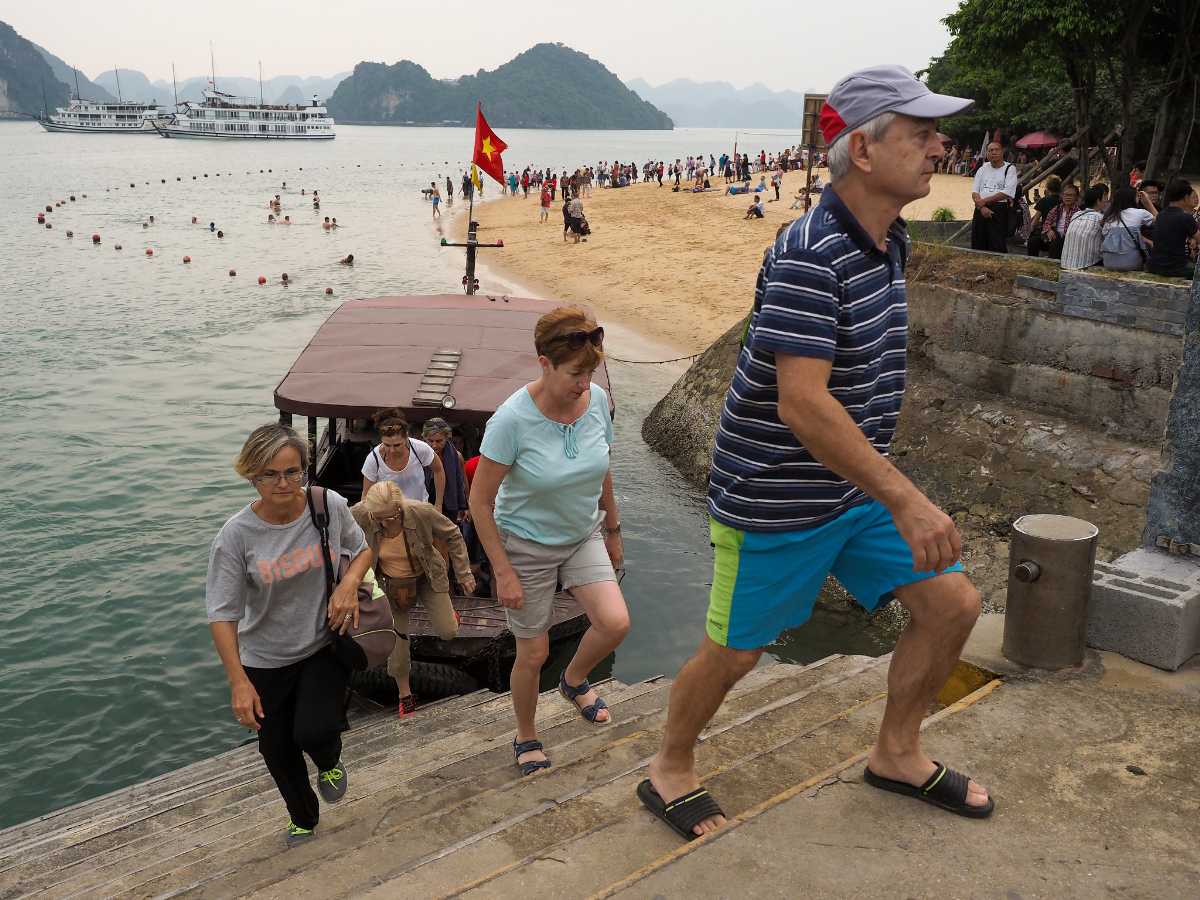 Located in the heart of Halong Bay on the Ti Top island, this is a crescent-shaped beach encompassing the island. The white sands and turquoise blue waters of this beach in Halong Bay makes it a perfect romantic landscape. It is extremely popular among tourists, especially in summers, when they indulge in the many beach activities like swimming, kayaking and snorkelling. The peaceful and quiet atmosphere is what usually attracts visitors here. However, over the years so many crowds have started coming that the environment has started to get affected.
2. Tuan Chau Beach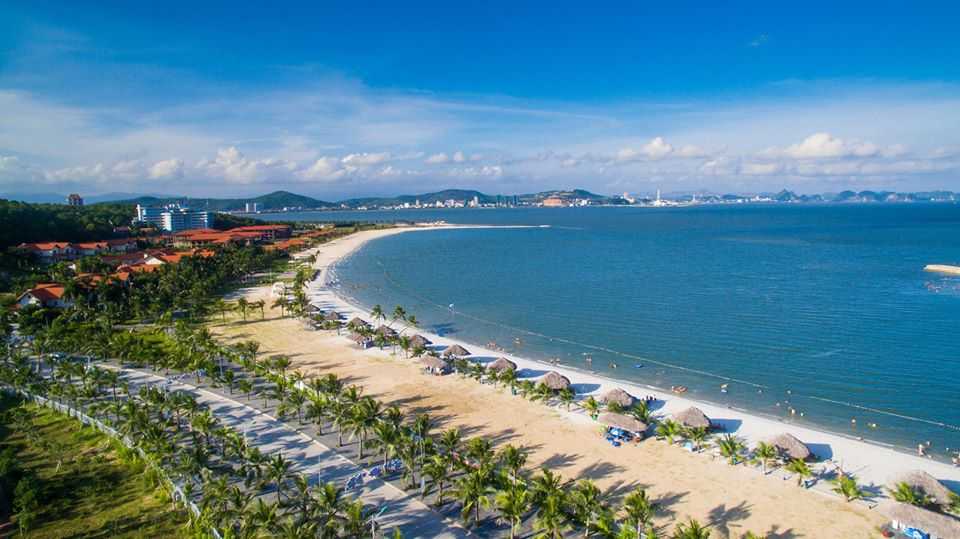 Covering an area of 2.2 kilometres, Tuan Chau is an artificial pristine white sand beach in Halong Bay, located on the Tuan Chau island. The backdrop of the beach consists of pine tree forests, giving a very picturesque location for photographers. There is one accommodation option here, the Tuan Chau Island Resort, where many tourists decide to stay a night or two. It does dig a hole in the pocket with the expensive rooms, however, it's an ideal spot for all luxury travellers looking to relax and unwind in the middle of Halong Bay. Travellers can enjoy activities like swimming, snorkelling, wave surfing, climbing and camping in the eco-tourism zone.
3. Bai Chay Beach
Bai Chay beach is an artificial beach in Halong Bay, as beautiful as a natural one, close to the coast of Halong Bay City. According to a legend, the name Bai Chay comes from when a fleet led by Truong Van Ho came there, and Vietnamese troops under the leadership of Tran Khanh Du set fierce fire to it which burned down the forests of western Cua Luc. Being the closest and so accessible to the Halong city, Bai Chay beach is becoming a very popular tourist site among the other beaches. There are many restaurants, bars, traditional theatres and the popular Hoang Gia Park for entertainment. Tourists can enjoy many water sports here like water skiing, sea motorcycling, snorkelling, scuba diving among others. There are many large hotels and villas nestled among pine trees where travellers can relax for a night or two. All the other beaches like Ngoc Vung, Quan Lan, Tuan Chau and the main Halong Bay are extremely convenient to visit from Bai Chay beach. However, with the increase in tourists, you could choose to visit the lesser known beaches if you want more of a peaceful getaway.
4. Quan Lan Beach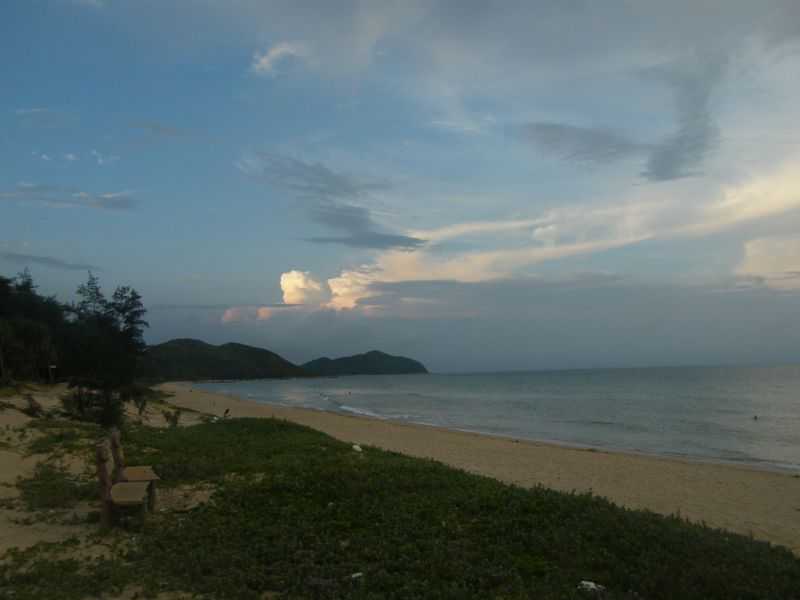 Quan Lan beach is located on the
Quan Lan island
in the
Bai Tu Long Bay
. The island stretches from the Van Don Range to the Got Mountain with the backdrop of green wild pines. Quan Lan beach is one of the few beaches in Halong Bay that is still unspoiled by tourism, hence, the sand and water is pristine and makes it gorgeous for the little amount of tourists who come to unwind here. The island is situated on an important navigation route and used to be the ancient commercial port of Van Don district. The deep blue sea consists of precious creatures like octopus, shrimp, mackerel and butterfish among others. Spreading over several kilometres, this lesser known beach with its clean environment makes it perfect for travellers who are looking for a peaceful beach instead of the crowded Bai Chay. There are also a few guest houses built lately for tourists who wish to stay overnight.
5. Ngoc Vung Beach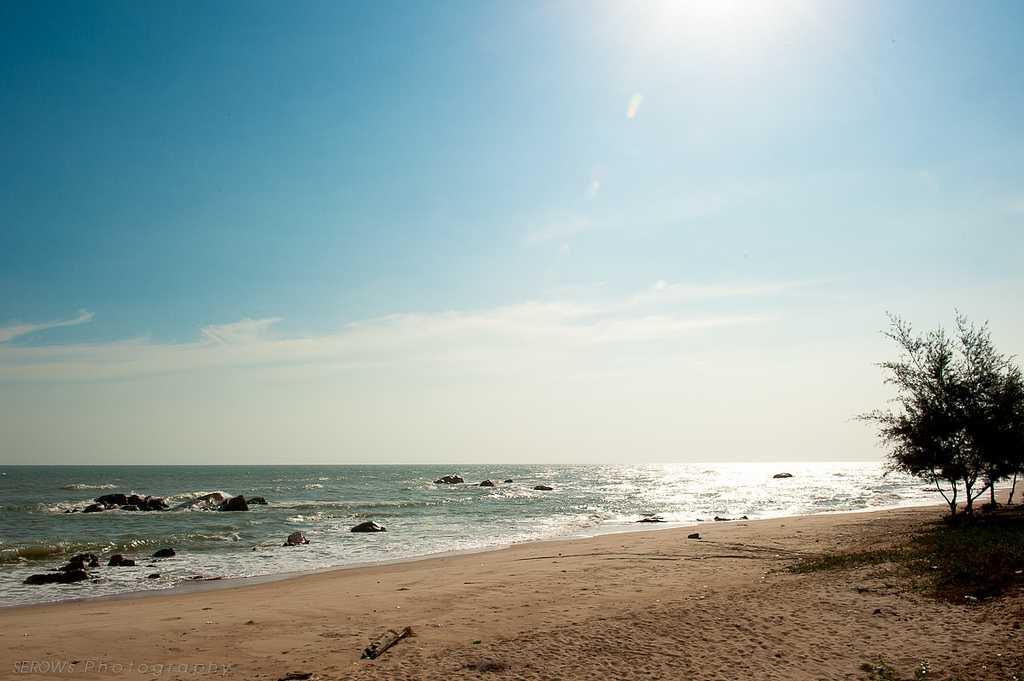 Popularly known as the 'Gem Island', the Ngoc Vung island is situated again, in the Van Don district. To the south of this island is the three-kilometre-long white sand stretch of Ngoc Vung beach sparkling in the sunlight. The island is divided by a huge Benjamin fig tree located in the centre where Ho Chi Minh came and addressed people in 1962. This beach of Halong Bay is yet to be spoiled and polluted by tourism and hence remains pristine. Therefore, there are no big resorts or hotels, however, many tourists often come here to enjoy the peaceful environment, do camping, enjoy a barbecue and spend a night. Ngoc Vung is mainly popular for the fresh seafood produce caught by the local fishermen living here who sell them for cheap prices. Oysters and lobsters are among the top favourite dishes. This crescent moon shaped beach, surrounded by casuarina forest and hardly any crowds is a perfect attraction for couples looking to have a romantic time.
6. Ba Trai Dao Beach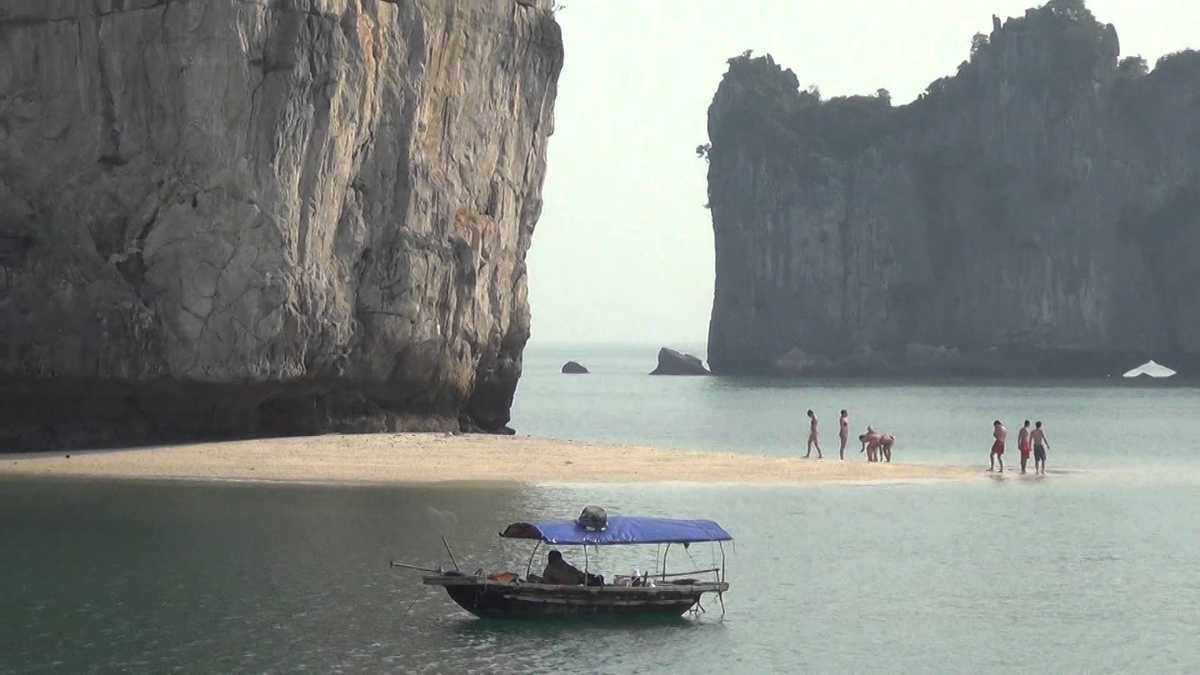 Consisting of three small mountains, Ba Trai Dao beach looks like a group of three peaches. It's one of Halong Bay's prettiest beaches with such a stunning natural setting. The name of the island comes from an old legend about a fairy who stole three peaches from heaven for a fisherman she fell in love with. The heaven kings turned these peaches into three big stones so as to punish the fairy, hence the name. The white sand and crystal clear blue and shallow water of the sea are ideal for travellers who want to snorkel, scuba, kayak or just sunbathe and laze around. There are also some great rock climbing choices for those interested. Due to high tide, the sea is only open to swimming for two or three hours in the day. There are no accommodation options on this beach, therefore, it is just a stop for the cruises.
7. Minh Chau Beach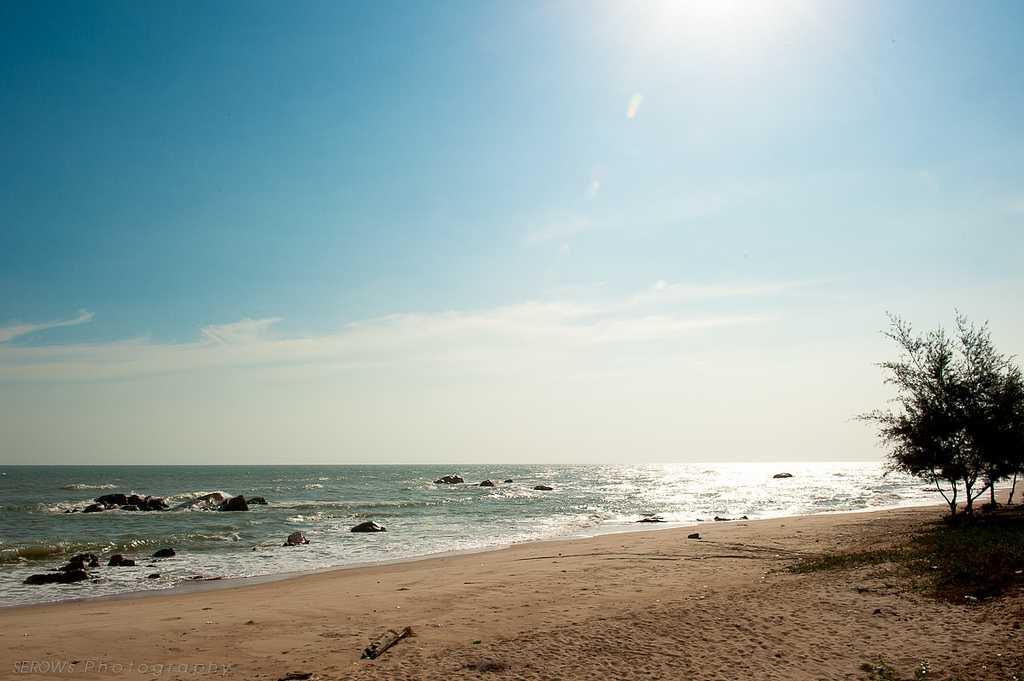 Last but not the least, Minh Chau beach is another popular beach in Halong Bay to soak up the island vibe before you head back to the city of Hanoi. It's most famously known as the 'no footprints' beach because the white sand here does not stick to one's feet. Today, the rise in tourism has caused the building of a couple of resorts and hotels on this beach. There is also a small camping site on the beach where visitors can camp overnight. You can walk through the dense casuarina forest to immerse yourself in the fresh and natural landscape or laze around on the two-kilometre-long beach admiring the majestic sea and listening to the waves crashing the shore. Most part of the beach has shallow water, making it suitable for children to swim easily, and some part is moderately wavy leaving behind some turtles for those who are interested in some exploration.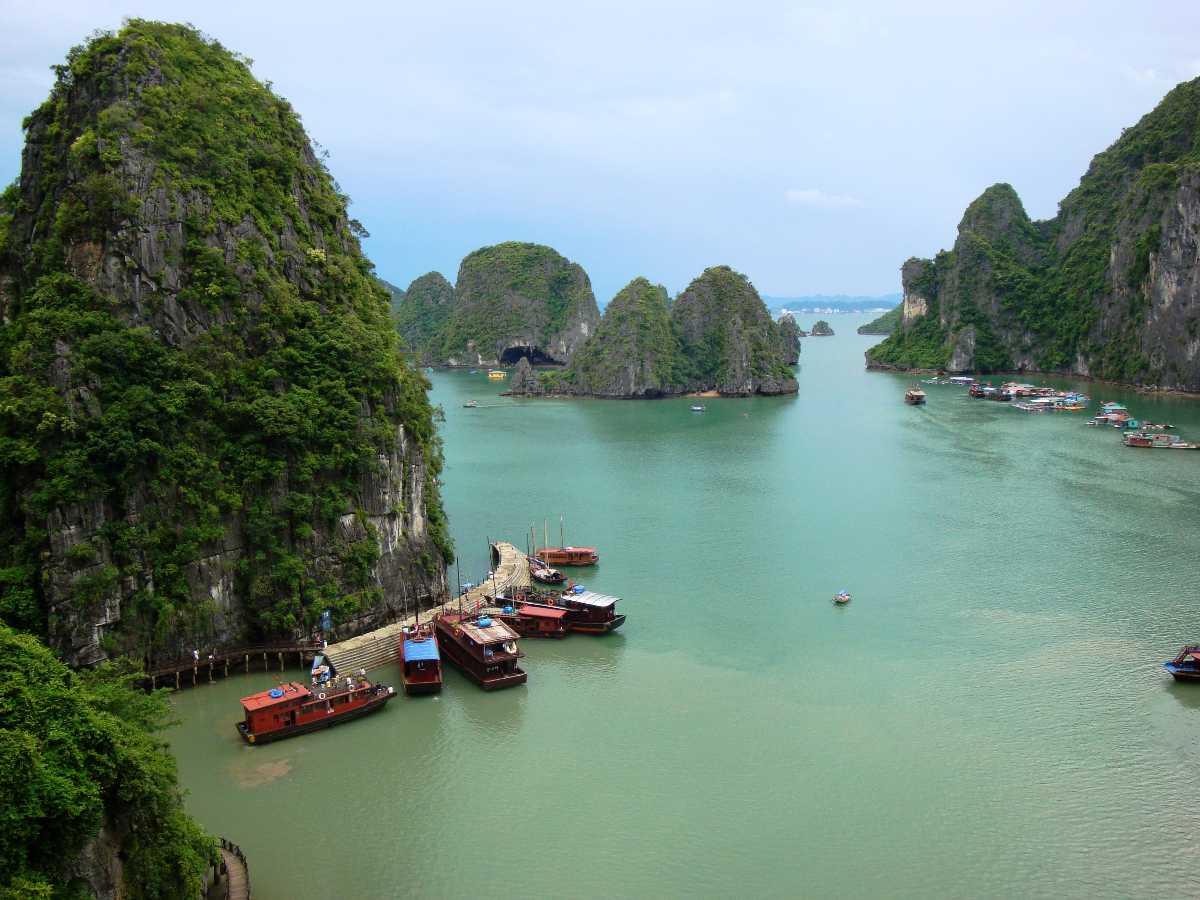 You can choose to go on a cruise tour to either of these beaches and not be disappointed. Halong Bay beaches are known for its emerald blue waters for the best water sports, gorgeous limestone karsts, thick jungles and mountains for hiking and rock climbing, pristine white sand for sunbathing and relaxing, and some of the best local seafood in Vietnam. All in the all, the magnificent landscape of the bay makes it one of the most popular attractions in Vietnam.