Koh Tao
is such an island in
Thailand
that is specifically known for its different dive sites. Wrapped in white sand and gorgeous beaches, diving in Koh Tao is an experience to await. Favourite views during the dive include tropical coral reefs and the different animals that inhabit the ocean like stingrays and whale shark. Scuba diving is the best way to experience these dive sites.
Mentioned below are some important tourist information about diving in Koh Tao
Best Diving sites in Koh Tao
1. Hing Wong Pinnacle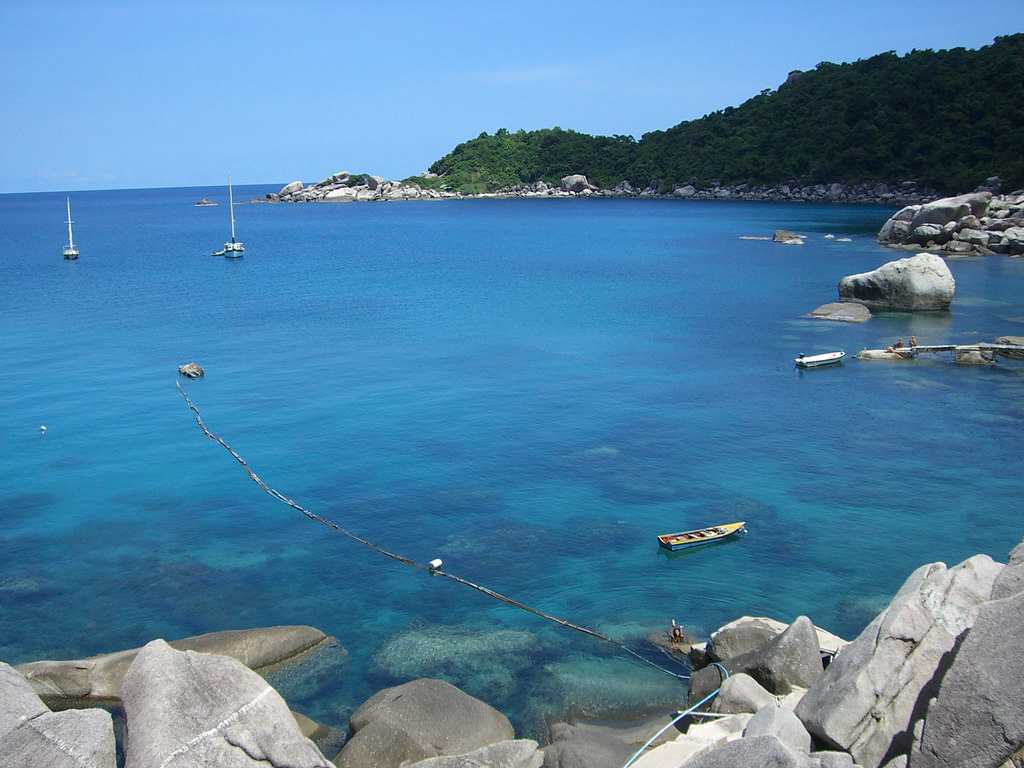 Depth- 10m-28 m
Located on the northeast side of the island, Hing Wong Pinnacle is one of the most visited and most challenging diving sites in Koh Tao. Its speciality lies in the fact that this site exhibits the largest number of fan corals, comb corals and sea whips, spreading out around the deeper depths. It comprises of table rock and boulders providing a lifetime experience amidst the world of marine life and scenic beauty. Species found here mainly include turtles, sea snakes, goatfish, porcupine pufferfish, angelfish and groupers. Experienced scuba divers mainly explore this site due to occasional currents and it advisable to visit here only under the guidance of professional divers.
2. Shark Island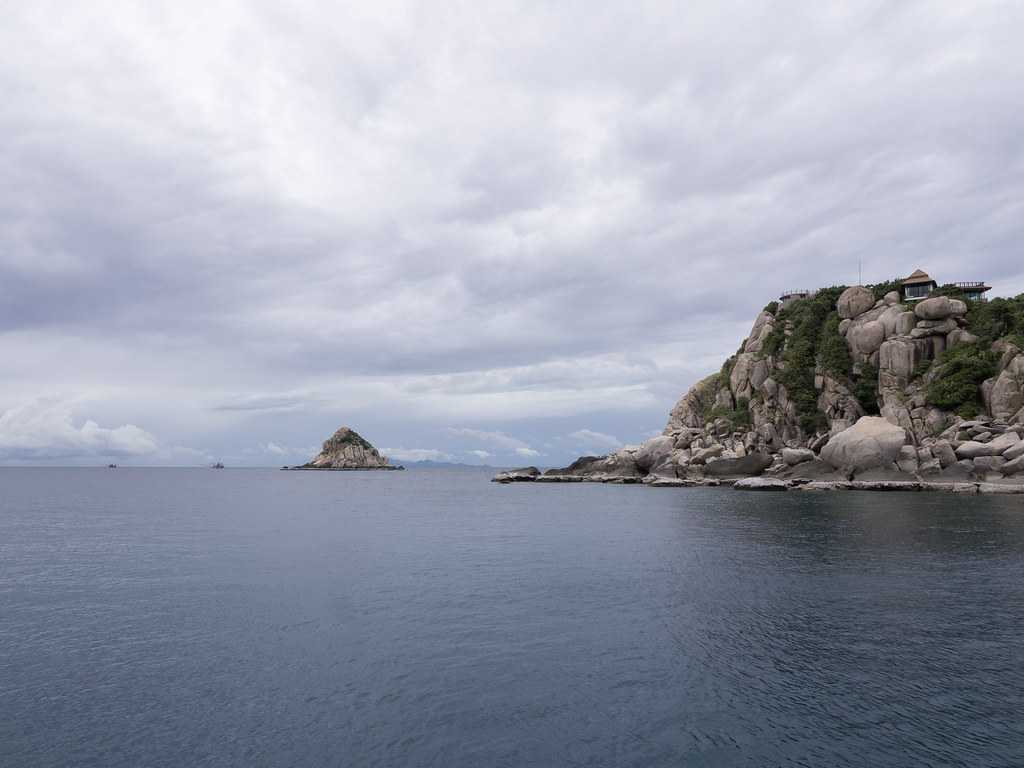 Depth- 0 m -22 m
Shark Island is yet another 'must-visit' diving site sin Koh Tao, located just off the southeast coast of Koh Tao. Unlike its name, no sharks are found at this site. It has derived its name from the shark-like the shape of the site as it emerges from the ocean. There is a diversity of the marine life residing amongst the granite rocks and boulders that extend up to depths of 20 m. They are mainly nourished by the balanced mild to strong currents generating in water bodies. One can witness hard and soft corals that support a plethora of butterflyfish, yellowtail barracuda, turtles and sea snakes while diving. This site is suitable for all level divers and is often visited by locals and tourists who want to one day experience in diving, rather than a full diving course.
3. Aow Leuk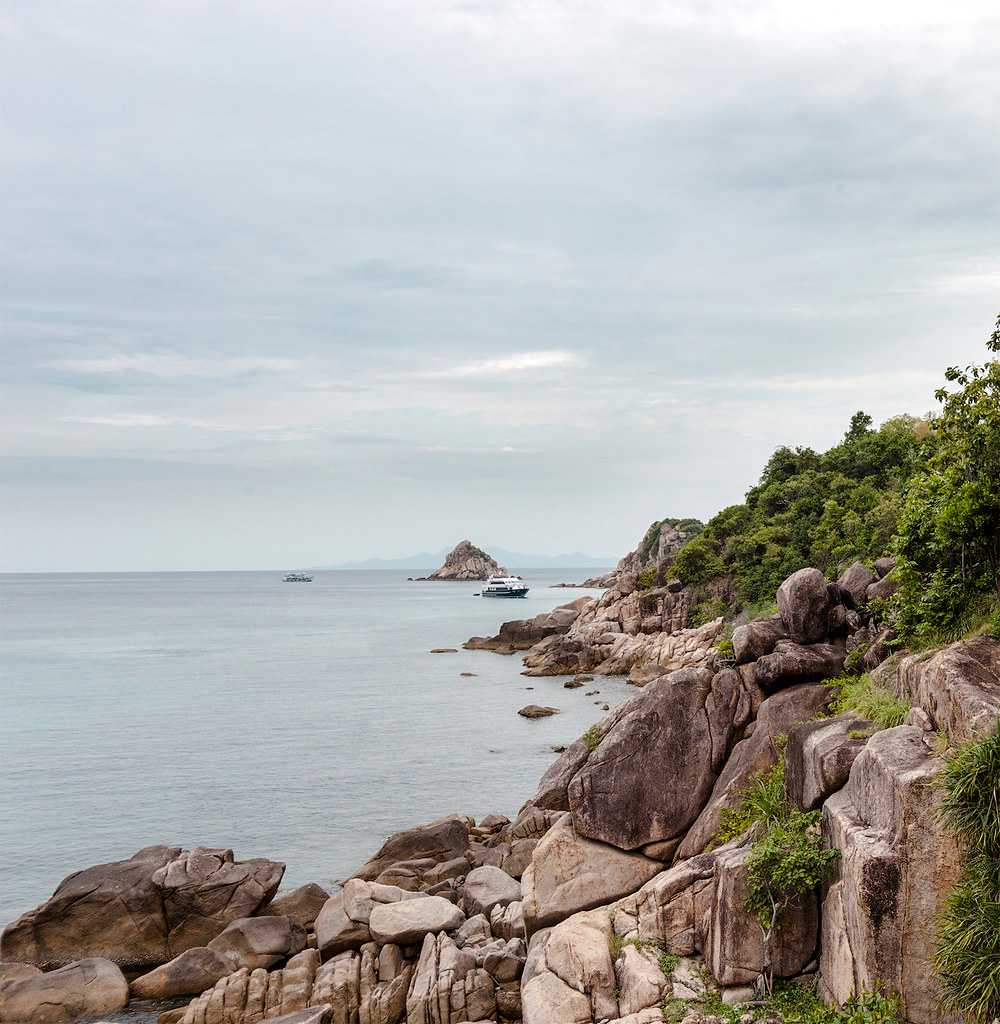 Depth- 0m-12m
The south-eastern part of Koh Tao houses this diving site with gorgeous views and deep concave shape. It is comparatively shallow diving site making it perfect for beginners and children. Aow Leuk is popular for its sandy depths with several rock boulders and coral reefs inhabiting a rich marine life. Prominent among them being beautiful parrotfish, snappers, juvenile groupers and turtles. Apart from this, one can also encounter some rare species such as pipefish and seahorses. This site provides a relaxing experience to all the visitors with its glittery white beaches and water reflecting spectrum of blue shades.
4. Chumphon Pinnacle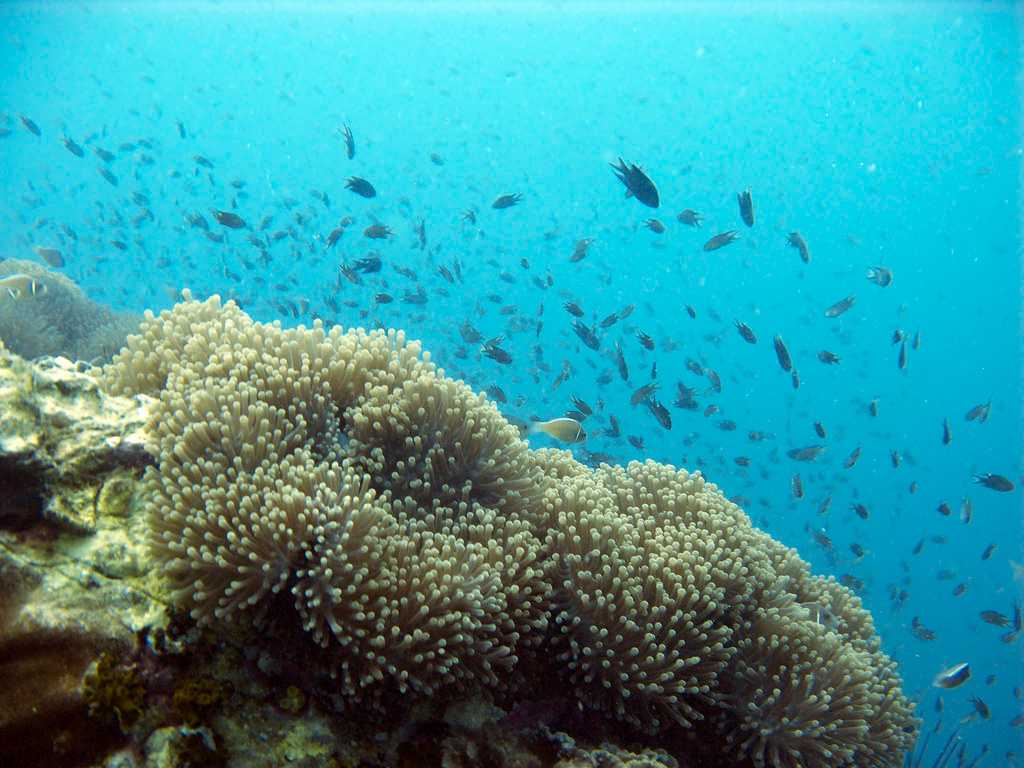 Depth- 12m-36m
Chumphon Pinnacle is located 11 km North-West of Koh Tao and is visited mainly by experienced divers because of its depth. This spot inhabits several pinnacles and underwater boulders with amazing marine life including batfishes, barracudas, potato groupers, Leopard Sharks and all the usual reef fishes of the gulf of Thailand. Juvenile Bull Sharks are one of the main attractions of the marine of this spot, and if you are lucky enough, you can also encounter a whale shark.
5. Nang Yuan Pinnacle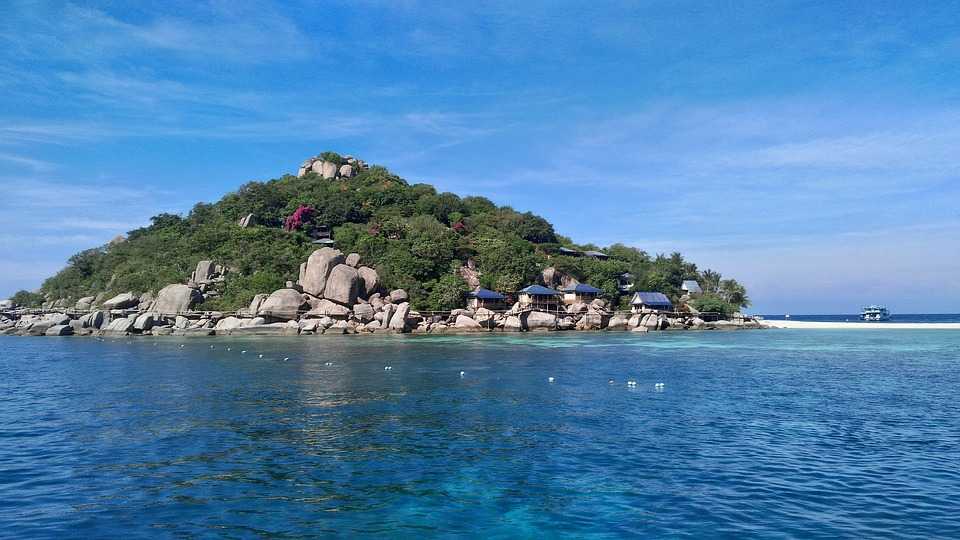 Depth- maximum of 19 m
Popularly referred to as 'Red Rock", Nang Yuan Pinnacle is located on the northwest side of Koh Nang Yuan and Koh Tao Island. It mainly consists of a big rock boulder, several swims-through arches and a small cave to explore, adorned with rare wart slugs and Jenkins ray, a kind of a banded sea snake. This site is narrow at many points, especially near the cave arch and thus generally experienced divers or tourists with professional guidance visit this site. Although, the site provides a stunning underwater view with beams of sunlight, giving the glittery appearance to water and glassfish floating near the reef.
6. Southwest Pinnacle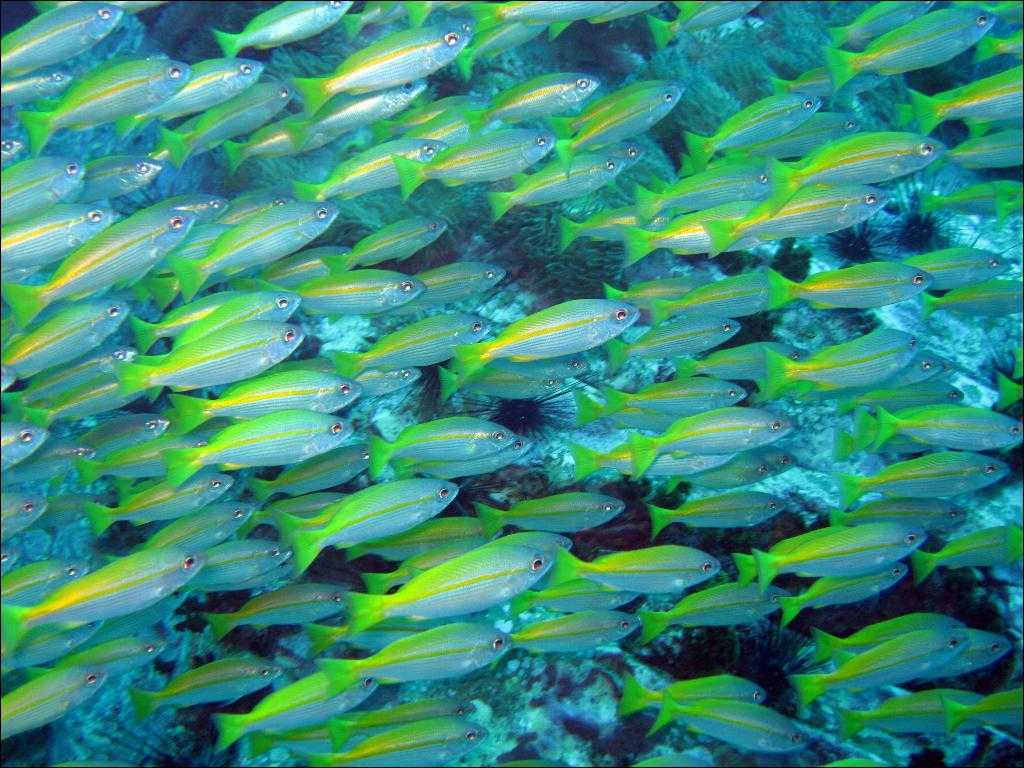 Depth- 5m-30m
Southwest Pinnacle is yet another must-visit the diving site in Koh Tao. This site offers a magnificent series of pinnacles, making it a perfect place for wall dives and an abundant marine life. Even beginners can easily explore southwest Pinnacles as they gently swim off the mountain range like boulders. One can witness cobias, Razorfish, and several Giant grouper hanging out in the darker depths of the pinnacle. A very close look between the coral reefs will let you witness more amazing marine creatures such as Blue Spotted Ribbontail Rays, White Eyed Moray Eels, beautiful glass cleaner shrimps in the hundreds of anemones and boxer shrimps, silhouetted against the dark cracks between rock boulders. If you are lucky enough, you might spot the dream marine creature of every diver- a Whale Shark. Southwest Pinnacle also houses a variety of Barracudas, King Mackerel, Tuna and Trevally.
7. White Rock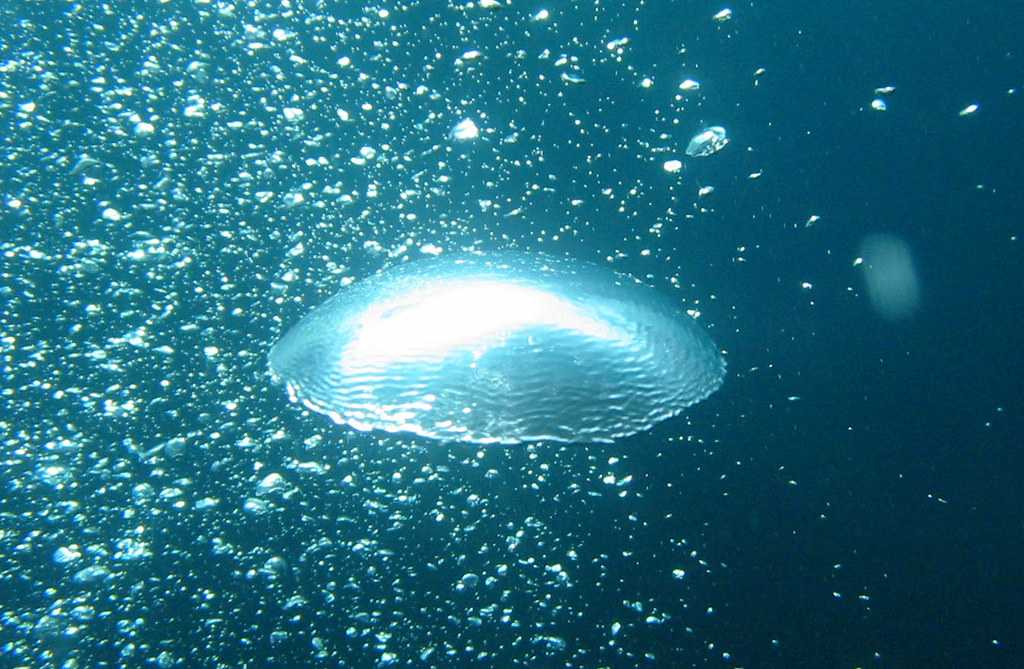 Depth- 2m-26m
Seated at the western side of Koh Tao, White Rock is one of the most popular dive sites for both day and night diving sessions. The site is made up of two big rock boulders and enticing coral gardens. The depth range and the structure of the rock boulders make this site suitable for all level divers. White Rock is named after the largest white rock boulder rising to 2 meters under the water, and this site is known as 'Hin Kaow' among local Thai people.  A plethora of marine life has inhabited this site such as Koh Tao's infamous Titan Triggerfish, Blue Ringed, Six banded Angelfish, Bannerfish, Butterflyfish and beaked Coral fish. Turtles are the most common species here that feed on the soft corals of this site. The beautiful scenery that this site provides during the sunset attracts many night divers also.
8. Laem Tian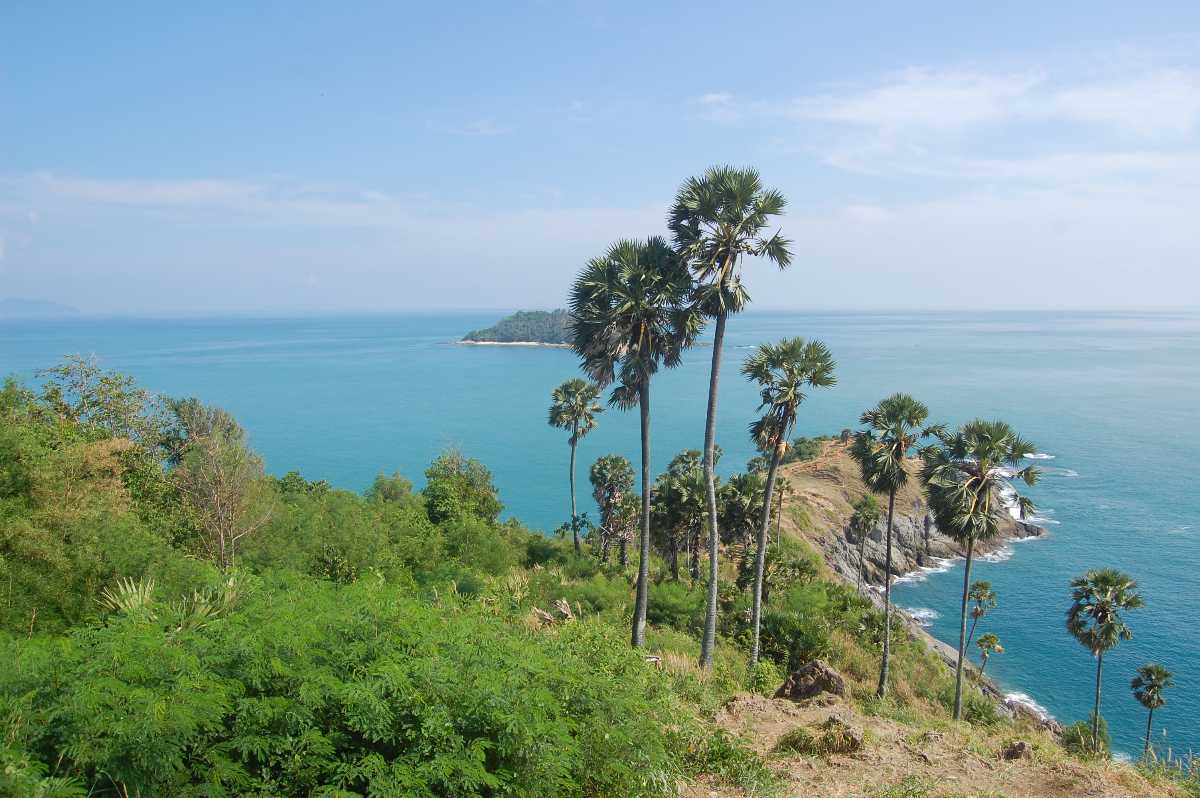 Depth- 5m-35m
Widely known for its peaceful diving experience and great boating opportunity, Laem Tian is located off the lesser-explored eastern side of Koh Tao. This site comprises of two sections Laem Tian Bay and Laem Tian Caves. The Bay offers comparatively easier dives and unique marine life views as one gives up his way up, down around the rock formations while the caves are generally explored around by more experienced divers. Major marine attractions of the site include unique orange spine unicorn fish, Weibel's butterflyfish, white-eyed moray eels, Titan Triggerfish, Yellowtail Barracuda, wide varieties of nudibranchs and sea slugs. Laem Tian is also popular among underwater photographers for its unique scenic beauty and majestic marine life.
9. Twins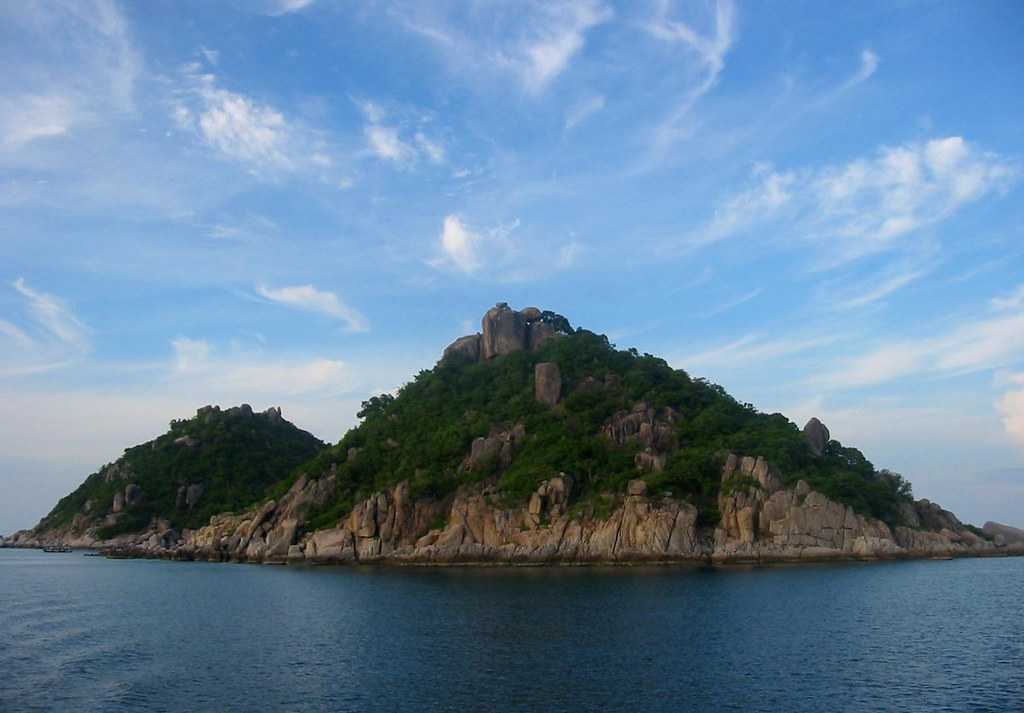 Depth - 5m-20m
Located on the western side of Koh Nang Yuan, this diving site is also popularly known as 'Twin Peaks'. The site is mainly scattered around the three rock pinnacles, boasting calm clear weather conditions and is visited by all level divers throughout the year.  It is a group of large rock boulders having tropical coral reefs house many marine species like Blue-spotted Stingrays, white-eyed Moray eels, the family of saddleback anemonefish and banded sea snakes. Off the deeper segments of the site, one can witness Chevron Barracudas and hundreds of Yellowtail Barracudas. Like many other diving sites, Twins also hosts a wide variety of turtles in its inhabitants. 
10. Sail Rock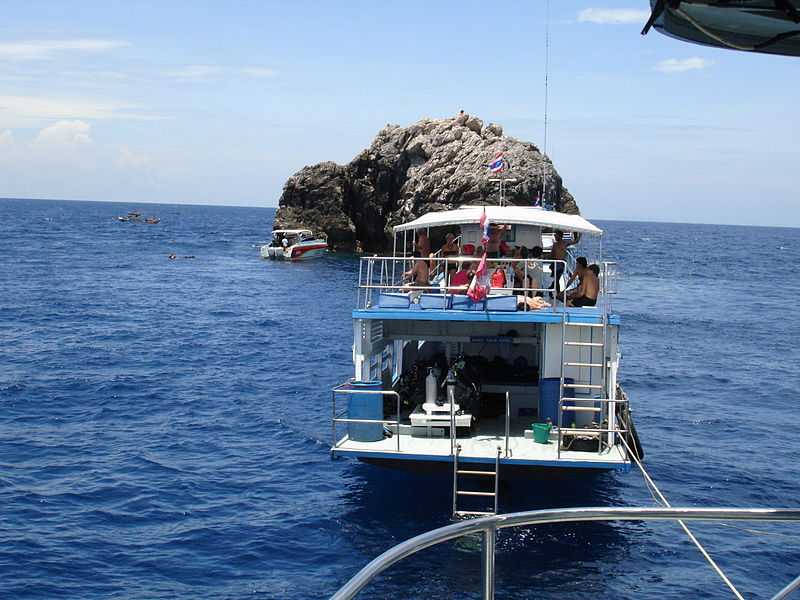 Depth- Maximum 40m
Famous as 'Hin Bai' among the local Thai population, Sail Rock is the most famous and visited the side of Koh Tao. It is located between Koh Tao and Koh Phangan and is regarded as the heaven for marine life. The main rock boulder of the site rises to 8m outside the surface of the water while other small boulders remain scattered under the water. This site offers a colourful treat to the eyes as divers descend inside the blue waters and witness a diaspora of Chevron Barracuda, smooth tailed Trevally, Queen Fish, Longfin Batfish, Giant Grouper and blue-spotted trout. Whale sharks also visit Sail Rock during the season.
11. Green Rock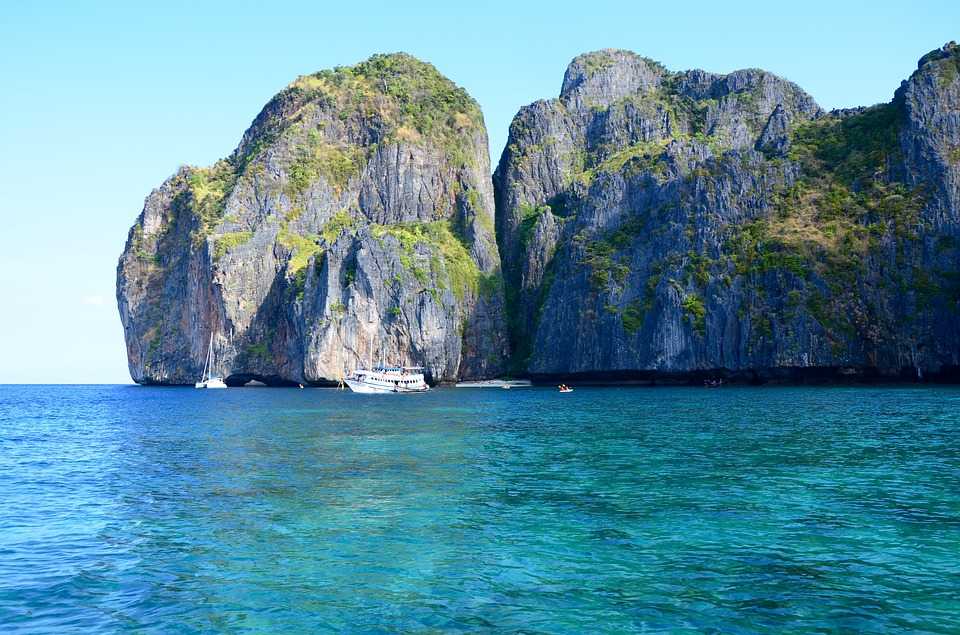 Depth- 4m-30m
Green Rock diving site is located on the northwestern side of Koh Nang Yuan. It is a popular cave diving site among tourists, consisting of large rock formations giving way to many swim-throughs and a cave-like structure. Due to occasional strong currents and relatively deeper cave make this site one of the most challenging among all other diving spots of Koh Tao. Hawksbill and Green Turtles are the regular marine visitors of this site, and several Big Jenkins whip rays and chevron barracuda can be found hanging around at the deeper depths. Magnificent
Durban
Shrimp and lovely nudibranchs can also be spotted around the rock formations. One of the major attractions of the place is 'trigger pits'. They are moon-like scenery formed by Titan and Yellow Triggerfish in the middle of the sandy area, and it is house to many female triggerfish during their reproductive season. Providing ample and exciting opportunities for marine life photographers, Green Rock is a must-visit the diving site in Koh Tao.
12. Mango Bay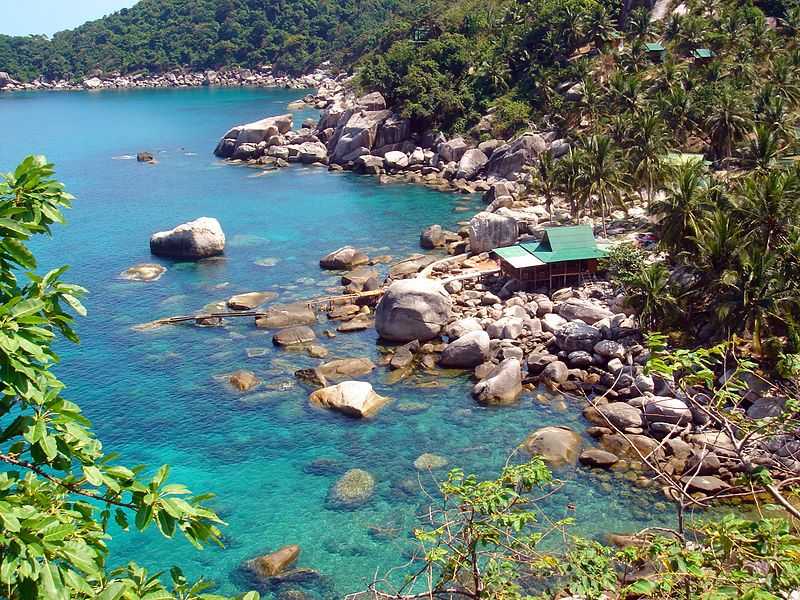 Depth- 5m-16m
'Aow Meong' or Mango Bay is probably one of those places that deserve to be in your must-visit bucket list while visiting Koh Tao, primarily because of the stunning underwater views and rich marine diversity waiting to be explored. It is located off the northern coastline of the island and is home to many reef fused boulders inhabiting varieties of Wrasse, Parrotfish and smaller species of grouper. Rich marine vegetation also includes mushrooms, Staghorn, table corals as well as giant barrel sponges, giant clams and small colourful nudibranch. Mango Bay is popular among open water divers and shallow water scuba diving training schools for its ideal white sand and reasonable depth.
13. Japanese Gardens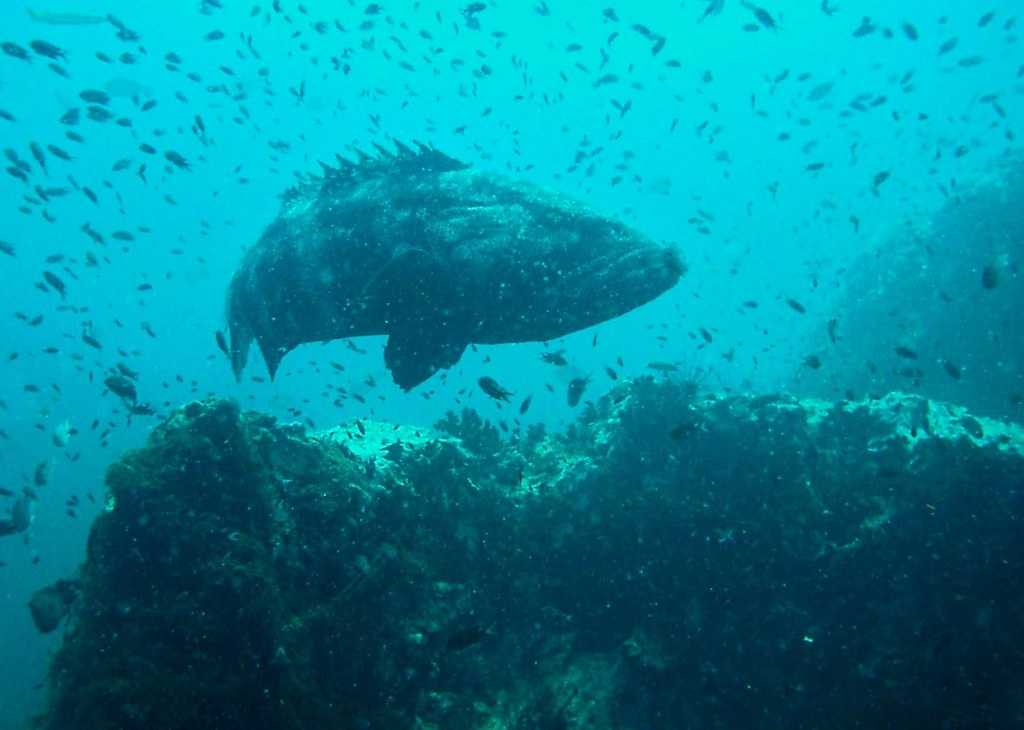 Depth- 6m-16m
Located on the eastern side of Koh Nang Yuan, this is a relatively shallow diving site, suitable for beginners and children. Japanese Gardens are situated directly opposite to Twins, another diving site in Koh Tao.  Characterised by minimum sea currents throughout the year, this place houses many hard and soft coral reefs. Extended marine life includes Fusiliers, Rabbit Fish, Catfish and Giant Pufferfish. It is also home to many juvenile fish including blue-ringed angelfish, moon wrasse, damsels and Chromis fish with multiple porcupine pufferfish hiding within the rock cracks.
Diving Course in Koh Tao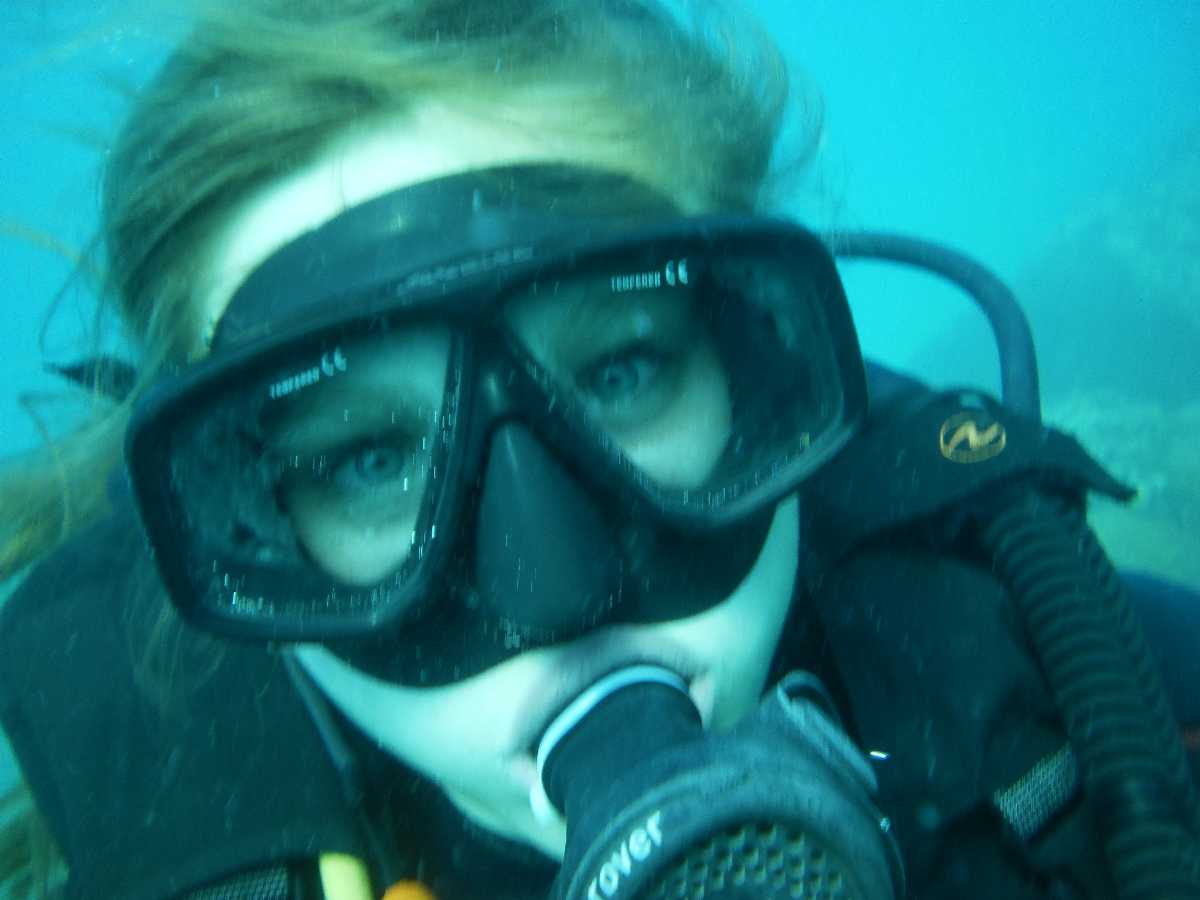 1. Three-day Course
Koh Tao provides a three-day diving course which will include classroom sessions, examinations and finally a diving test. The necessary certificate that these courses offer is an Open Water Diver.
Day 1:
Classroom sessions, training at the dive site.
Day 2:
Classroom sessions inclusive of a detailed explanatory course and quizzes followed by dive site training.
Day 3:
Dive site training and a diving test.
Tips While Taking up a Diving Course
Confirm the preferred language for instructions with the instructor.
Enquire about the whole course and options for dive sites.
Make sure you're comfortable with the instructor.
If you're in Koh Tao to try out diving, it's better to enrol in a trial scuba diving course, which lasts for a day or two at reasonable costs.
2. Professional Association of Diving Instructors (PADI)
PADI is the most common instruction school that is present all over the world. The certificate provided by PADI provides a diver with the eligibility to become an instructor by taking up the advanced courses.
Currently, the organisation has more than 6000 certified organisations all over the world.
Types of Courses Offered at PADI
Open water course
Advanced Open water course
Rescue Diver Course
Divemaster Internship
Instructor Internship
Freediving courses and
Speciality courses.  
3. Scuba Schools International (SSI)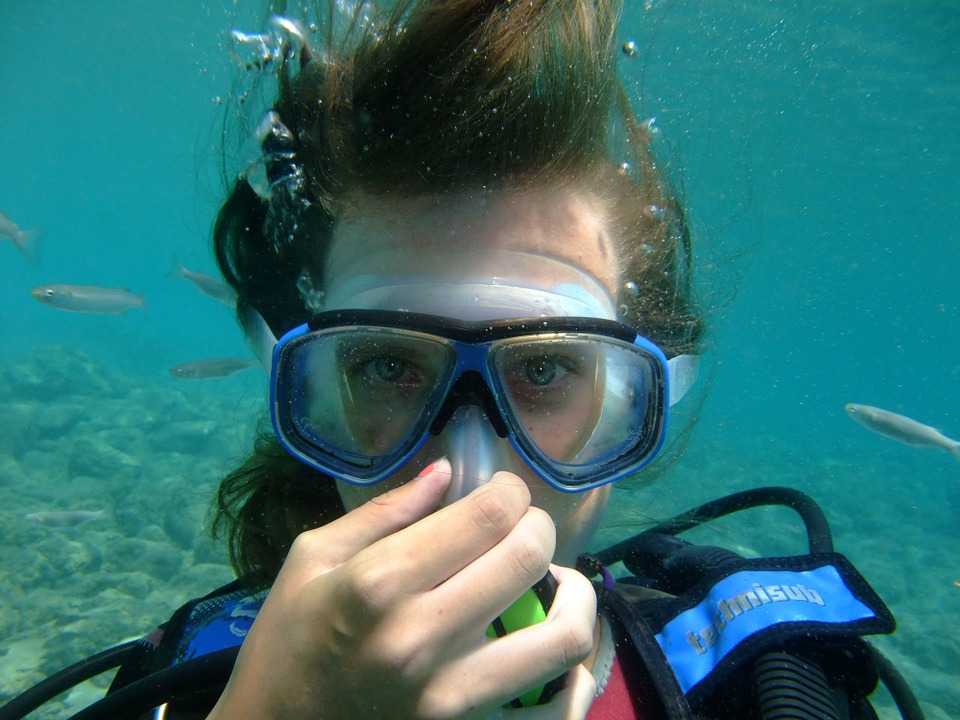 SSI is another organisation that offers diving courses with about 2,500 schools worldwide. They generally cost less than PADI courses. They are equally good and lets you have the opportunity to open up SSI certified diving school.
SSI also provides scuba diving courses where a diver can only dive till 18 metres. 
Types of Courses Offered at SSI
Beginners Level
Advanced level
Technical level
Professional level
Scuba diving
Diving Course Costs
The cost of a diving course depends on the kind of course and the diving school.
PADI CourseWith accommodation (3 days): THB 9000 to THB 9500
Without accommodation: THB 8000 to THB 8500

SSI Course
With accommodation: THB 8500 to THB 9000
Without accommodation: THB 7500

Other Charges
Videos - THB 2500
Hiring a camera - THB 1500
Scuba Diving Schools in Koh Tao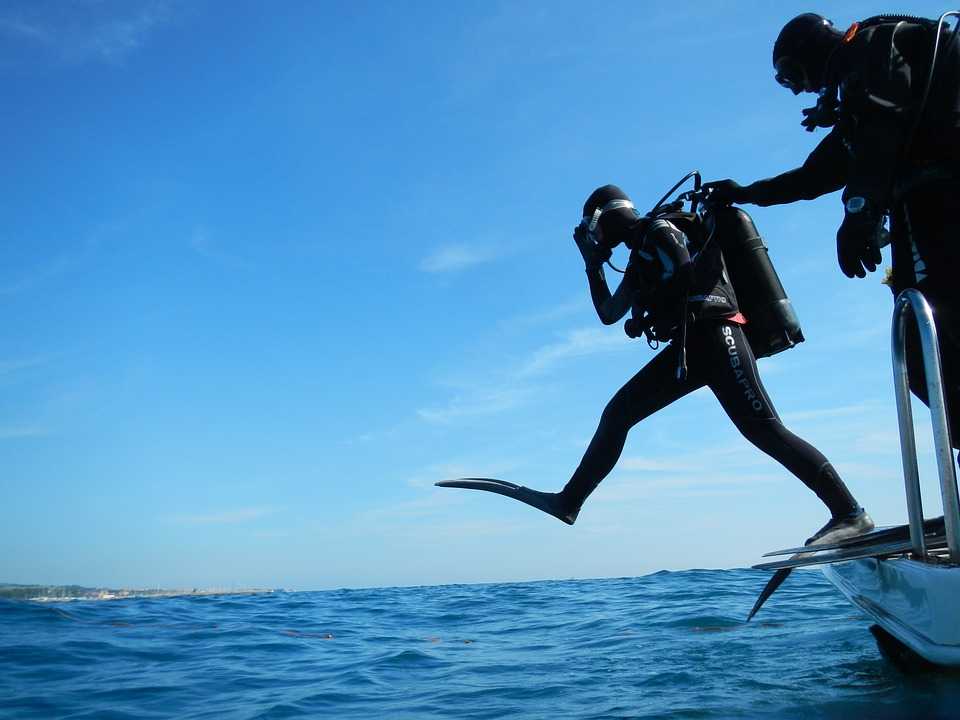 Koh Tao has several diving schools that offer courses on various levels such as the beginners to advance training. Currently, there are about 50 diving schools on the island, and one can choose based on their requirement.
Most of them will either provide a PADI certificate or an SSI certificate. They are mostly the same thing, but they are affiliations to two different organisations who have different materials and standards of certification. The extra focus should be on the diving instructor and their quality.
Popular Diving Schools in Koh Tao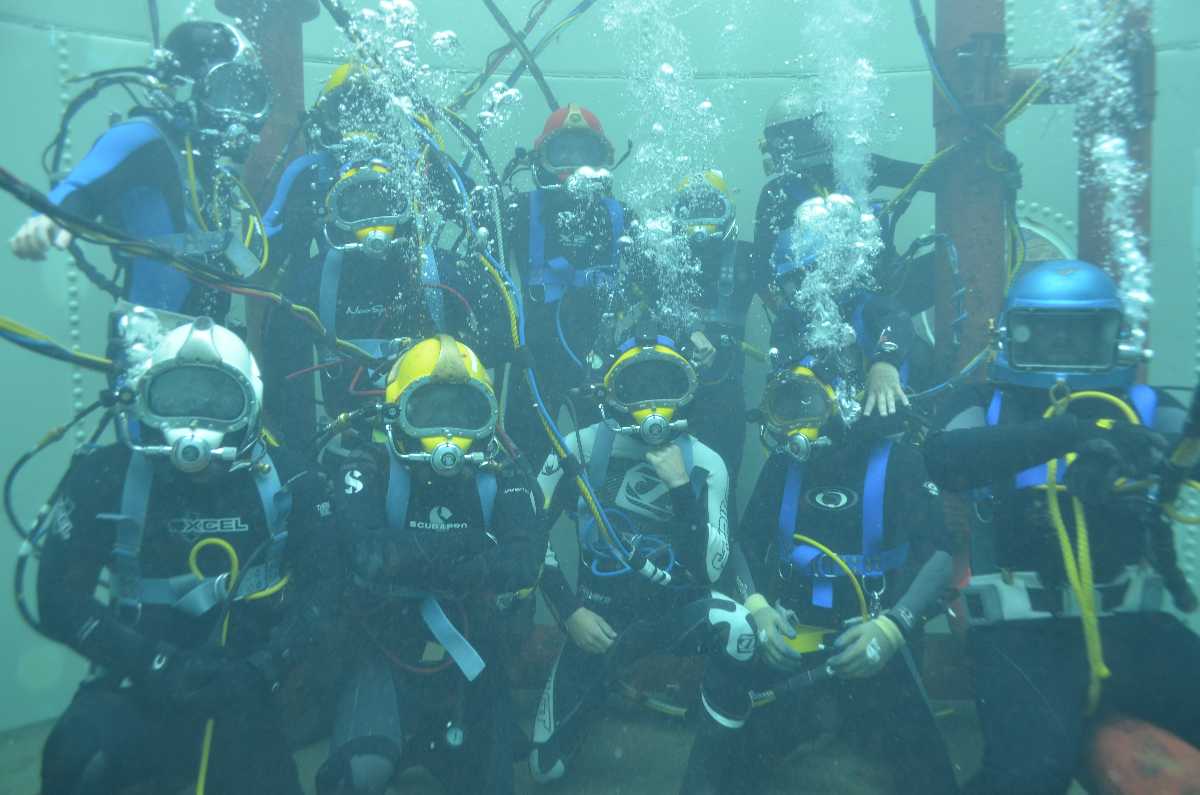 Phone: +66908631836
Address: 17 Moo 1 Sairee Beach Koh Tao Suratthani, Surat Thani 84360, Thailand
Phone: +66 77 456 050
Address: 17/18 Moo 1 Koh Tao Amphoe Ko Pha-ngan, Chang Wat Surat Thani 84360, Thailand        
Phone: +66 77 456 106
Address: 7/1 Moo 2, Koh Tao, Surat Thani 84360, Thailand
Phone: +66 77 456 329
Address: 14/11 Moo 1, Sairee Beach, Koh Tao, Surat Thani 84360, Thailand
Phone: +66 92 464 3264
Address: 158/6 Moo 1 Bophut Koh Samui, Surat Thani 84320, Thailand
Koh Tao Marine Life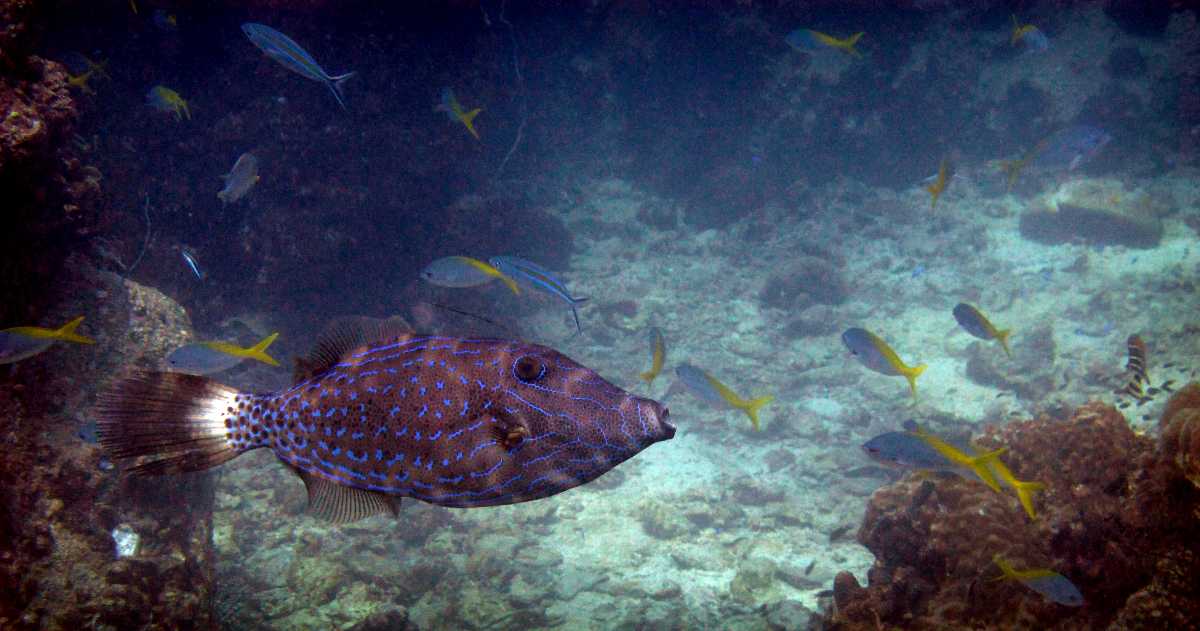 Koh Tao, although a small island, has over 25 dive sites surrounding the island. If you're someone who wants to experience the marine life, then Koh Tao holds a different adventure altogether.
Deep Blue Sea Experience
Whale sharks are the most prominent marine creature that one can spot at specific dive sites. Apart from that, there are banded sea snake, colourful yet unusual Nudibranch, Shrimps, hawksbill turtles, barracuda, batfishes, triggerfishes, Morey eels, pufferfish, sea urchins, and so on. Divers get to see a variety of aquatic plants and corals as well.
Best Time to Dive in Koh Tao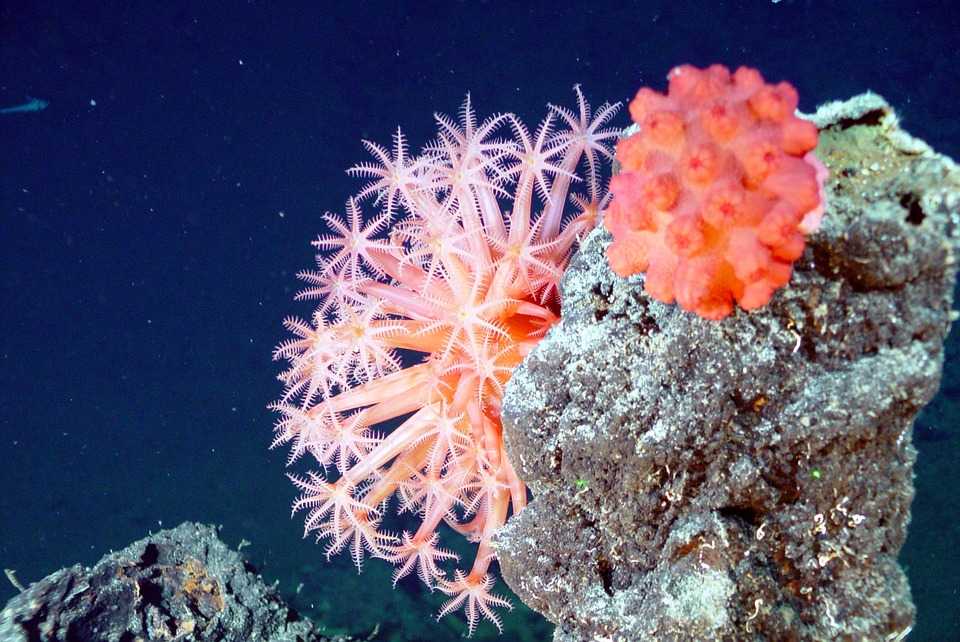 Best Months
The best time to explore diving in Koh Tao is between May and August. These months are preferable as the water remains clear and the diver can see the attractions.
Weather
The temperature of the water remains between the ranges of 28 degree Celsius to 29 degree Celsius which makes diving in Koh Tao quite pleasurable.
Seasonal Variation
If people are diving in Koh Tao to look at any specific species, then they should indulge in more in-depth research about their seasons.
Whale Sharks
March and May are the peak season for whale sharks spotting.
Dolphins
August and September are the best months to spot Dolphins.
Tips While Diving in Koh Tao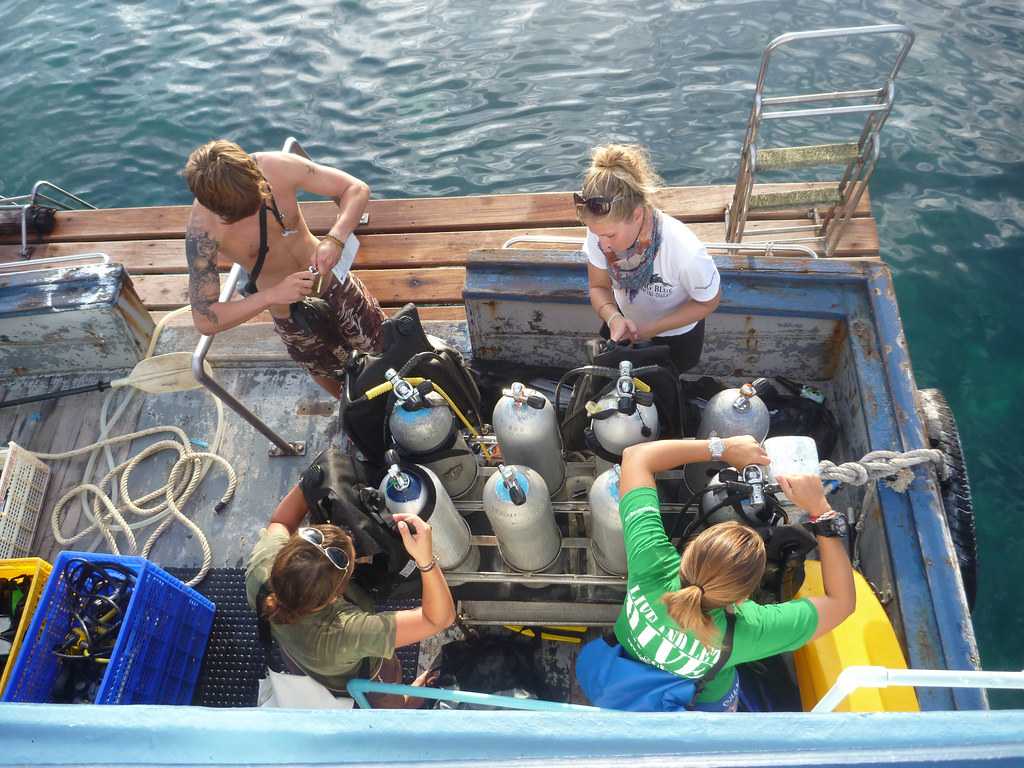 Koh Tao is a place where people can experience whale sharks and bull sharks quite closely. But one must realise that they cannot spot them at all dive sites.
Koh Tao is the place where people usually acquire their diving certificate as the schools are abundant. One will find several diving schools dotted around the island, so they should visit the different dive shops before settling for one.
Diving in Koh Tao is known to be safe, but it is always a safe option to sign up for travel insurance before taking the trip. One can also apply for diving insurance.
Enjoy diving in Koh Tao by taking in the marine life that is present over there. It is a fantastic experience that people are going to have on the small island of Koh Tao.