Reopening doors to tourists from the 1st of July 2020, Darjeeling should be your next mountain getaway. The beloved hill station is ready for tourists after almost 3 months of a rigorous lockdown. Hotels are also set to recommence in the first phase of Darjeeling's tourism unlock plan.
Bringing great respite from the hot and sultry summers of our country, Darjeeling is a popular tourist destination in North-East India. Every scenery in Darjeeling is picture-perfect. From a heady mixture of splendid tea gardens, meandering toy train rides through the picturesque city, to delectable Tibetan cuisine, Darjeeling works wonders to cater to the gorgeous panorama and is the Queen of the Himalayas.
Kick-Starting Tourism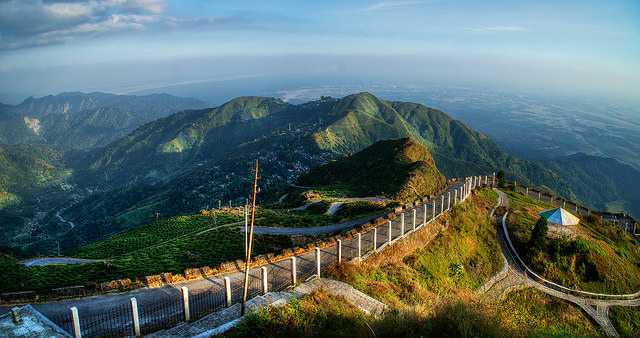 Catering to the lockdown following the Covid-19 crisis, the vacation hotspots' tourism sector took a major hit, affecting the wage owners of the charming destination. Even though safety has to be ensured, reinstalling the economic and tourism activities is the need of the hour.
News reports suggest that the Gorkha Territorial Administration (GTA), the autonomous administrative body for the hills of Darjeeling, recently formed a committee of various bodies, including political parties, hotel owners, police and district administration to decide upon the resumption of tourism within the hill station.
"We welcome the decision. Tourism is the backbone of the hills. We are all concerned about the virus but the livelihood has to be saved too. The hotel owners have decided to open their doors again and people across the country are most welcome. It's not a risk but prudent call we are taking", said GTA Chief Binay Tamag.
Hotels are said to reopen with complete safety protocols as per the central government too. So you don't have to worry about your stay and health security within the state.
Safety Measure Undertaken by Darjeeling


The hill station is not lenient with its tourism protocols. The following have been put to effect-
A fitness certificate needs to be provided by the travelers to enter the vicinity of Darjeeling.
Screening tests will be conducted at 2 different check posts before tourists pave way through the town.
Hotels will ensure complete screening before allowing a guest inside.
We believe that these measures are extremely helpful to contain the spread of Coronavirus and one needs to take all precautionary measures before heading to Darjeeling.
It's difficult to sustain our mountain cravings when it's a steal deal like this one! With tourism reopening in Darjeeling, are you planning to head there? Let us know about your travel plans in the comments below!