There are majorly only two popular activities at Karntner Strasse; shopping and eating! Like most of the popular boulevards and happening streets of Europe, Karntner Strasse in Vienna is the go-to hub for authentic Austrian delights. Since the street traces its origins to the Roman era, it is safe to say that the restaurants and cafes here have a rich family lineage. Have a look at some of the most sought after cafes here.
1. Cafe Sacher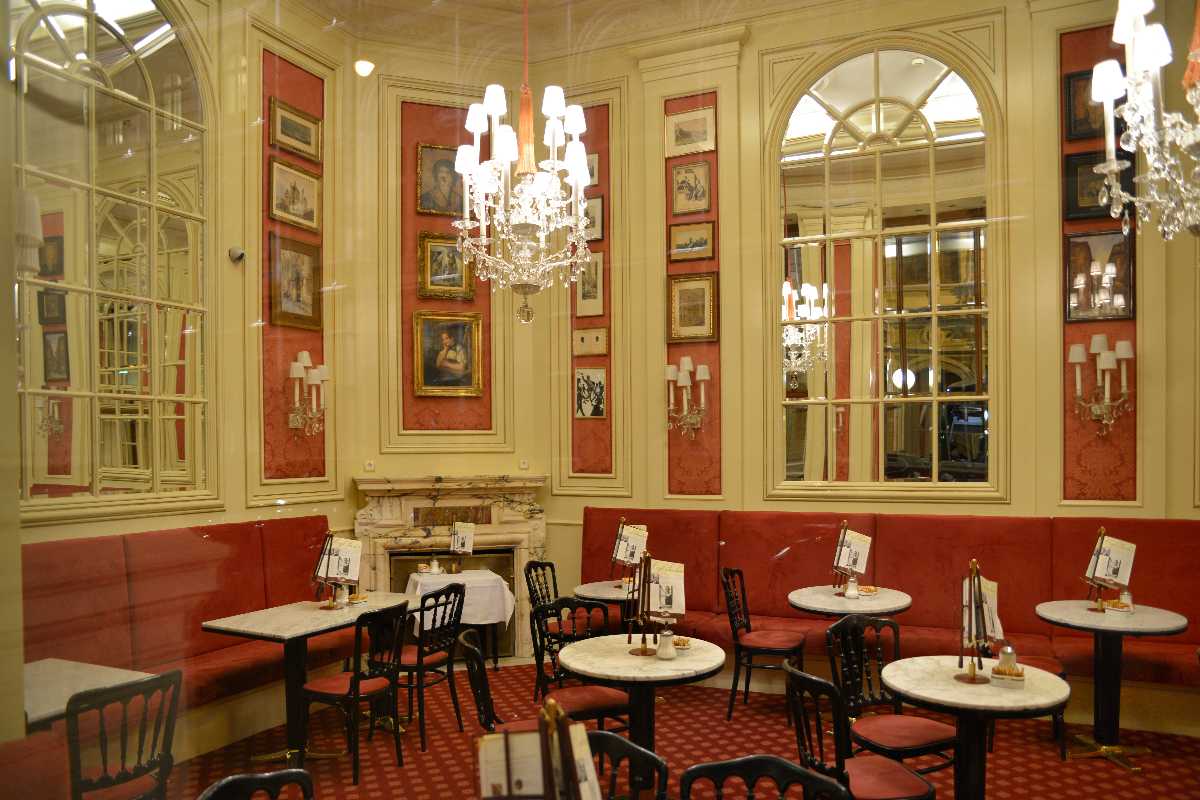 With its affiliation with Hotel Sacher, this popular coffeehouse has the best atmosphere and even better coffee. Visitors make their way here to experience the typical Viennese culture while trying the iconic Sacher Torte. Its location is an additional factor as customers can view the majestic Vienna Opera House across the street. Cafe Sacher offers a range of cuisines including Austrian, European, and Central European. What's more? It's also vegetarian-friendly. The cafe doubles and a pub after sundown.
2. Skybar
The Skybar in Vienna city is one of the most scenic rooftop cafes. Renowned for its cocktails and snack menu, the Skybar is home to one of the best cityscapes of the city. Usually crowded during the summer months, the bar and cafe is open all year round and especially popular during Christmas time. Skybar provides an excellent range of modern Austrian cuisine along with its popular desserts. It is located on top of the Steffl department store.
3. Rote Restaurant & Bar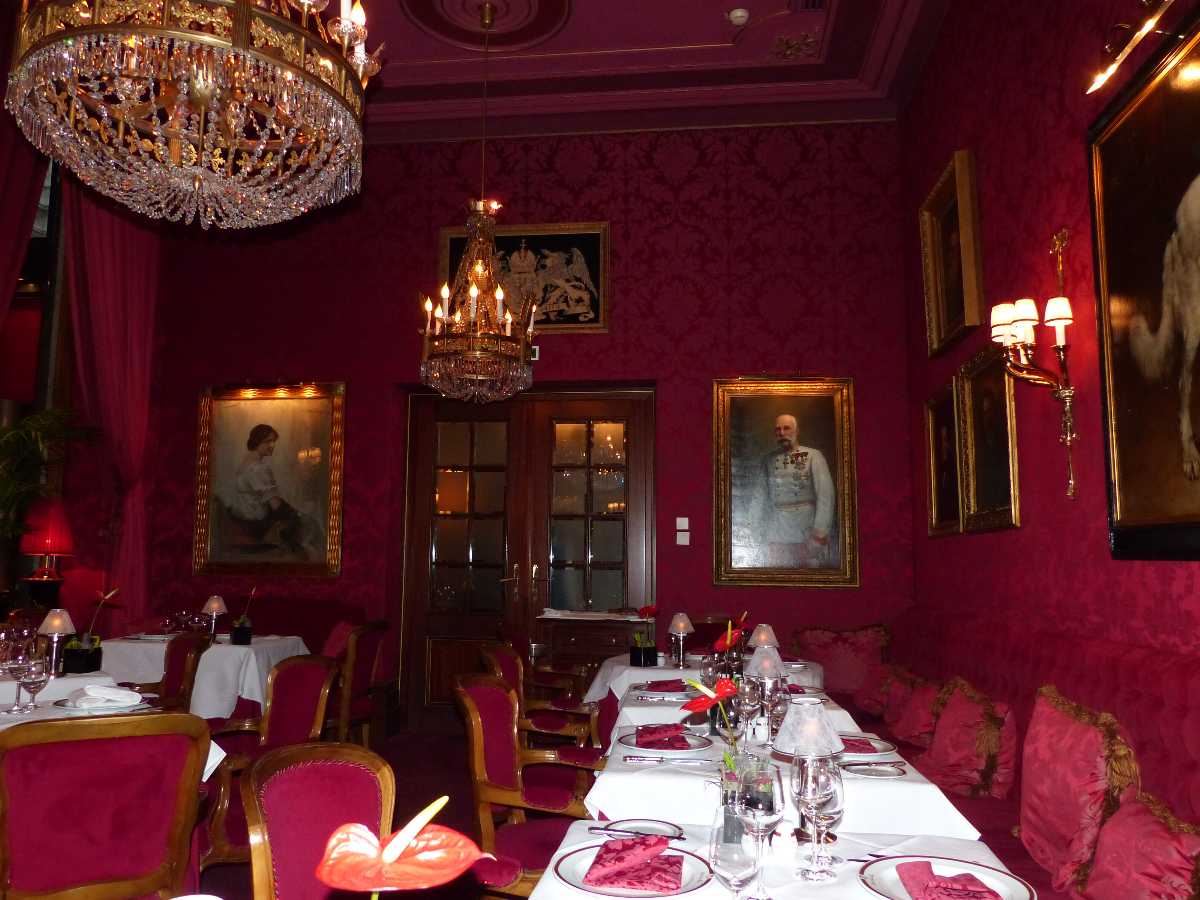 The Restaurant Rote Bar on Karntner Strasse is a traditional Viennese restaurant. Visitors can enjoy authentic Viennese cuisine while dining at the grand dining hall complete with majestic paintings and well-lit chandeliers. An experience nothing less than that of royalty, the Rote Bar also has an open terrace arena. The best time to visit is after sundown to look over the lit-up city. The restaurant offers vegetarian and vegan options as well.
4. Cafe Oper Wien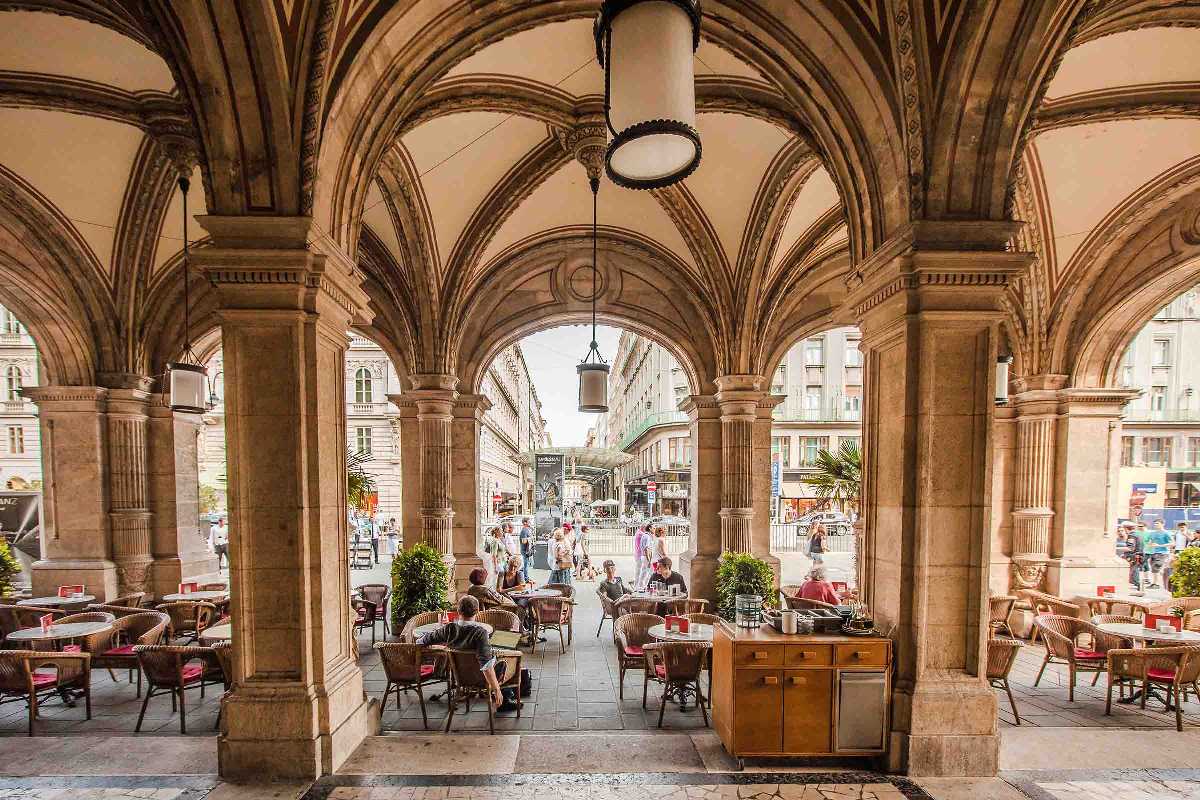 Cafe Oper Wien is another of the hidden coffee house gems of Kärntner Strasse. Offering one of the most sought after cappuccino and Americano of Vienna city, visitors make it a point to check out this cosy little cafe after a tiring day of strolling around. The best part about Cafe Oper Wien is that it is located on the premises of Vienna State Opera. An excellent blend of coffee, Austrian culture, and Vienna's love for music, this cafe has it all. Cafe Oper Wien offers a range of cuisines including Austrian, European, and Central European along with its popular lunchtime offer. Perfect for vegetarians and vegans, Cafe Oper Wien is a definite must-visit whether heading out there after a performance or simply after a tiring day at Kärntner Strasse.
5. Cuisino
Cuisino is another popular choice amongst the tourists walking around the Kärntner Strasse. Though the restaurant has an entrance restriction of only 18 years and older, the bright red interiors and traditional Viennese dishes keeps everyone coming back for more. Serving vegetarian, gluten free, and vegan options, the Cuisino is fit for all. The unique element of this bar and cafe is that after sundown, the restaurant switches to a casino central. Whether you're looking to relax after a tiring day or try your luck, Cuisino has it all.
6. Kleines Cafe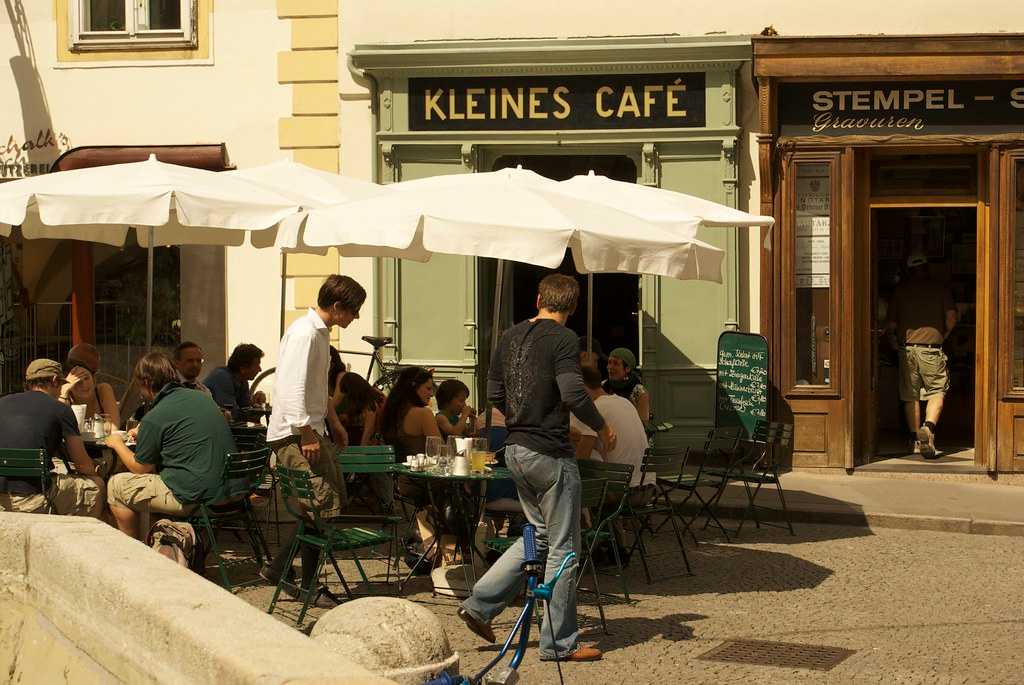 This cosy little cafe tucked into the streets of the shopping district Kärntner Strasse has been a crowd favourite for generations. While Kleine literally means small, this coffeehouse is a little gem of the happening street. Complete with excellent Viennese cuisine, the cafe offers Austrian, European, and Central European cuisine. Moreover, the menu is vegetarian-friendly. Kleines Cafe complete with 70s style interiors and an evening time pub also offer outdoor seating away from the main shopping area. Preferred for its private and cosy location, the cafe is situated right across the statue on the square.
7. Cafe Mozart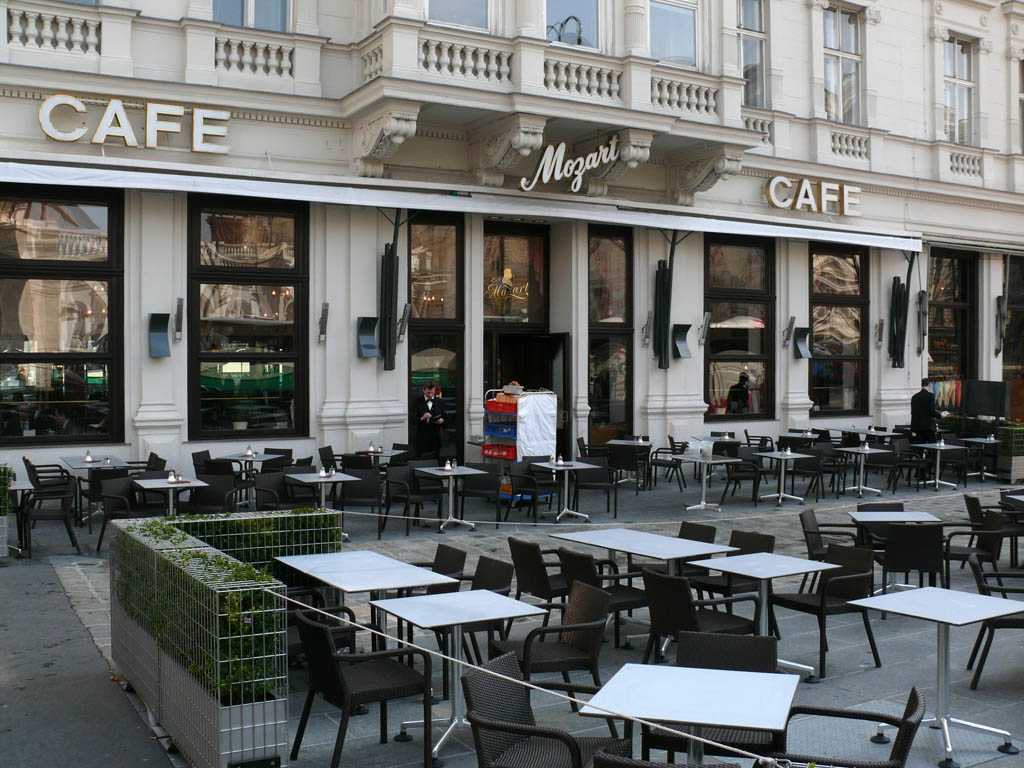 Cafe Mozart follows a rich history on the streets of Karntner Strasse. Being the first coffeehouse opened in this vicinity, the cafe was established in 1794. Over the years, this cafe has been the hotspot amongst politicians, writers, musicians, artists, and even localities. This is the same coffee house where "The Third Man" screenplay was crafted by Graham Green. This traditional coffeehouse entrenched in culture and history is a must-visit on Kärntner Strasse. Additionally, it is a non-smoking cafe and very kids friendly. Cafe Mozart offers German, Austrian, and European cuisine, along with a vegetarian and vegan menu. Visitors enjoy clicking photos in the interiors of the cafe to replicate the scenes of the classic films which feature Cafe Mozart.