Conceptualised by Friedensreich Hundertwasser and realised by architect Josef Krawina, the house stays true to Hundertwasser's vision of harmony between nature and man. His revolutionary ideas of 'tree tenants', 'window rights' and 'eye slits' led to Leopold Gratz, the mayor of Vienna, declare that Hundertwasser should be given the opportunity to realise his ideas in the field of architecture by allowing him to build a housing project.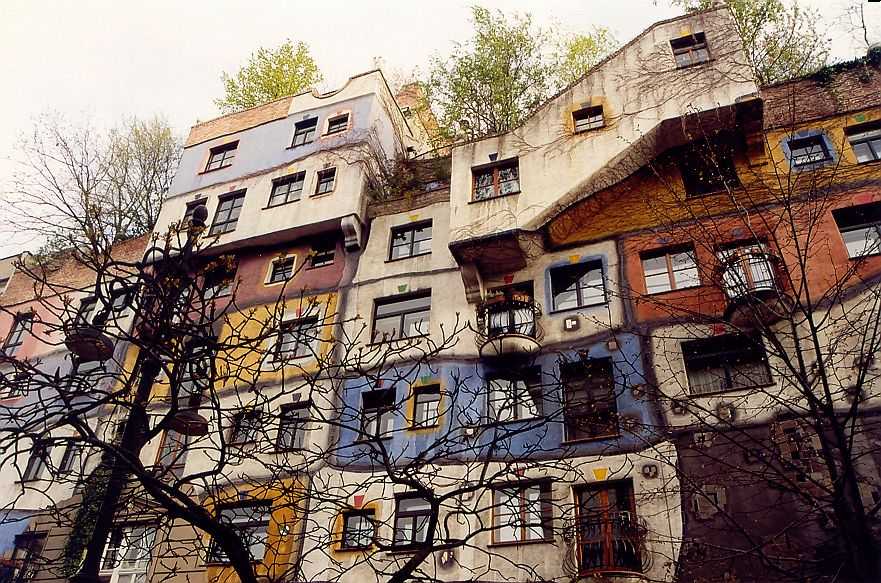 While there was an initial amount of conflict concerning Krawina's styrofoam style visualisation of the building and Hundertwasser's more fluid, natural version, the house now features undulating floors, a roof covered with earth and grass, and towering trees growing from inside the rooms with branches growing outwards from the windows of the house.
Hundertwasser refused any payments ofr the house believing that he was protecting nature from being teritorialized by ugly concrete.