It is believed that a particular group of temples at Tabo Monastery were built before the others - Temple of the Enlightened Gods, Golden Temple, Mystic Mandala or the Initiation Temple, Bodhisattva Maitreya Temple and Temple of Dromton. The Golden Temple has been named so because it is said to have been covered in gold!
The wooden frame in the doors of the Bodhisattva Temple testifies that it was made within the first 100 years of the construction of the monastery. The murals on the walls show that the Bodhisattva Temple was originally a two-storied one and this can be confirmed by the damage sustained by the entrance wall. A magnanimous 20 ft tall image of the Bodhisattva Maitreya lies in this temple.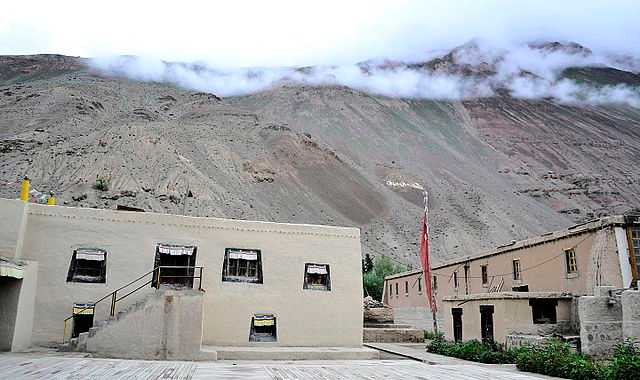 The temples that were built in the later stage were the Chamber of Picture Treasures, the Large Temple of Dromton, the Mahakala Vajra Bhairava Temple and the White Temple. The Large Temple of Dromton has inscribed in its walls, murals of all the eight Medicine Buddhas dating back to the 17th century and the life of Shakyamuni Buddha is carved at the base of the temple is a narrative form.