1. Thai Elephant Conservation Center
The Elephant Conservation Center was founded in 1993 under the Royal Patronage and is one of the government-funded conservation centres. Here you will find around 50 Asian elephants as well as ten white elephants in the Royal Elephant Stables. These white elephants are known to belong to HM King Bhumibol. On your visit to the centre, you will see elephants being bathed by their trainers and also learn a few interesting facts about elephants.
2. Wat Phra That Lampang Luang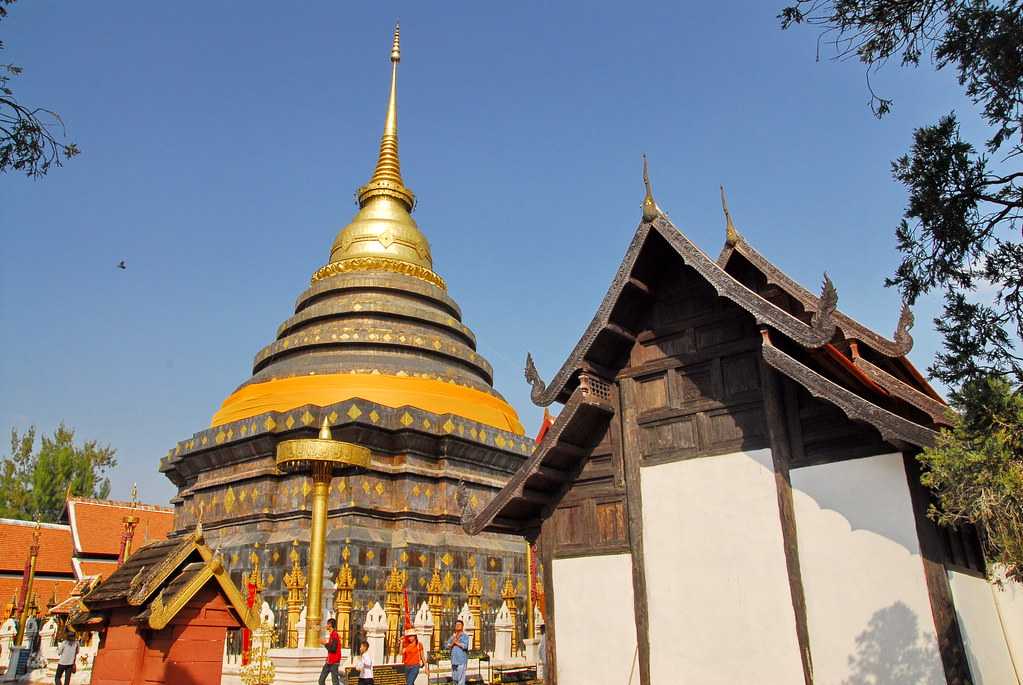 This temple holds a legend in itself because of which devotees consider it as a very sacred place. According to legends, Buddha graced this land and gave it the name Lampang by tossing a bamboo cane to the North. It is also said that he gave a tuck off his hair to a male devotee who then placed it in a golden container and built a stupa over it. Every Lampang successor is supposed to take care of the temple. You can visit the temple anytime between 6:00 AM to 6:00 PM.
3. Dhanabadee Ceramic Museum
Dhanabadee Ceramic Museum is best for those who would want a sneak peek into the lifestyle, traditions, or customs of people in the past. This museum is one such place where people can witness artists painting on fresh ceramic bowls. You will end up visiting this place for more than an hour as the beauty of the artworks gets so appealing from the start of your visit. You can visit the site from Tuesday to Sunday between 9:00 AM to 5:00 PM.
4. Chae Son National Park
If you are looking for some natural hot springs, then you can visit Chae Son National Park, which is situated in the Mueang Pan district. The 17 kilometres of lush forest, rocky terrain, and mountainous region have natural hot springs with a temperature of 73℃ provides a perfectly picturesque scene in a misty morning.
5. Pha Thai Cave National Park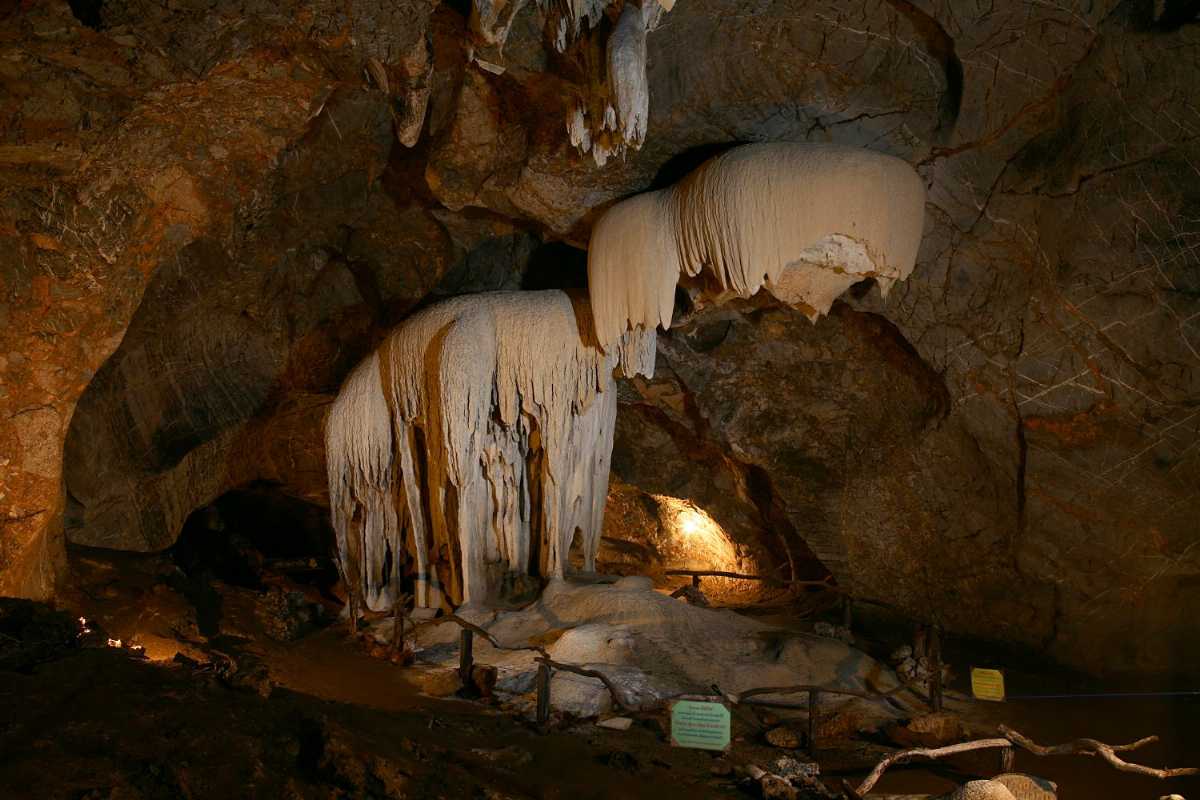 Pha Thai Cave National Park is a nine million-year-old cave which is full of stalactites and stalagmites. The one-kilometre long passage of light guides curious explorers. Take a walk through the cave and smell the limestones present over millions of years in the cave.
6. Wat Phra Bat Pupha Daeng
Also known as Wat Chaloem Phra Kiat, this temple is located in Chae Hom County of Lampang. It is a sheer paradise for Buddhist devotees as well as nature enthusiasts. Situated at the hilltop with human-made white stupas, the Wat Phra Bat Pupha Daeng is surrounded by a green forest cover where you can breath fresh and clean air. There is a 300-step staircase leading to the temple which cuts through the middle of the forest.
7. The Ma-O Cultural Road
If you want to walk through the streets and feel the charm of Northern Thailand then, walk down The Ma-O Walking Street. You will find local Thai food stalls, toy shops, traditional Northern outfits, and maybe Northen Thai dancers performing too. However, you should know that the market operates only on Fridays between 4:00 PM to 9:00 PM.
8. Ban Sao Nak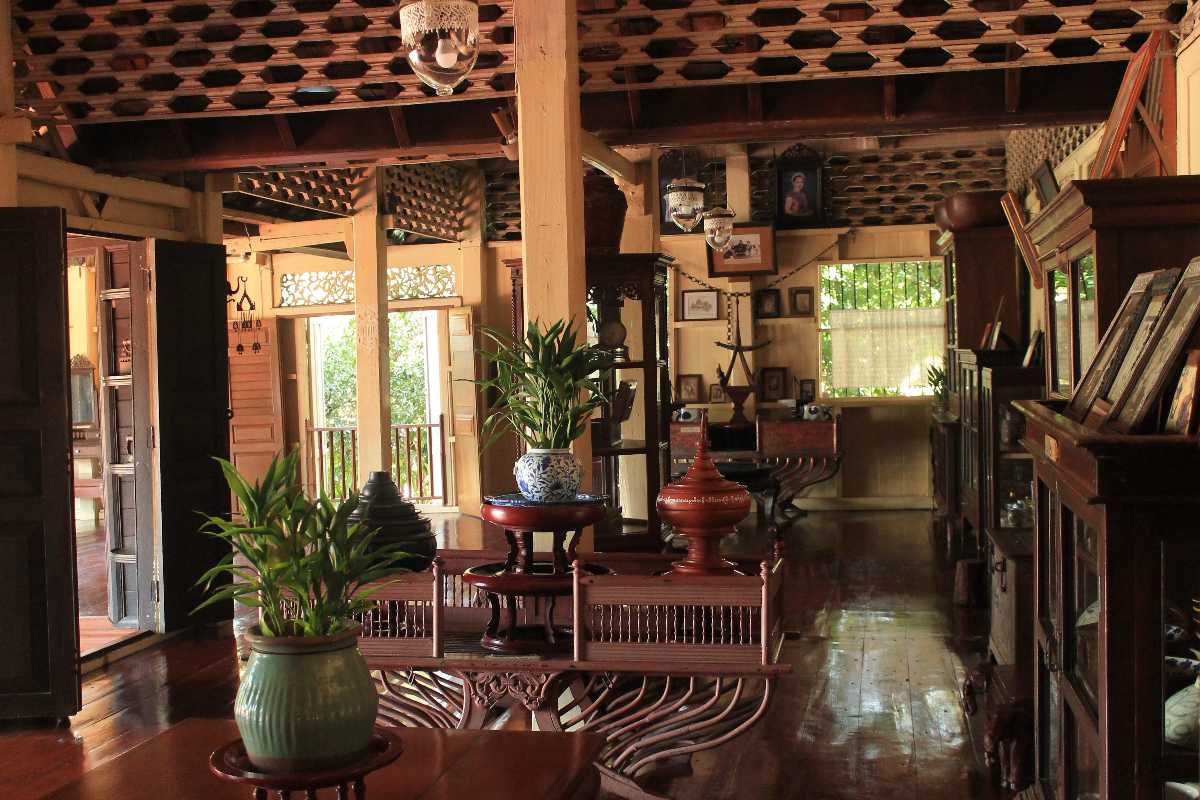 The name translates to "house of many pillars." because you can find as many as 116 pillars inside the house. It is a wooden house built in 1895 which is now a private museum. One can find antiques, silverware, ceramics, woven handicrafts, and a perfect amalgamation of Burmese and Lanna architecture. Entry fee to this place is THB 30.