1. Water Sports
The reservoir and the dam have a booming tourism industry. It has a water sports centre which offers water sports and activities like boating, canoeing, kayaking, rowing, sailing, water skiing, swimming etc. You can also take a course at the centre depending on the difficulty level you want to learn.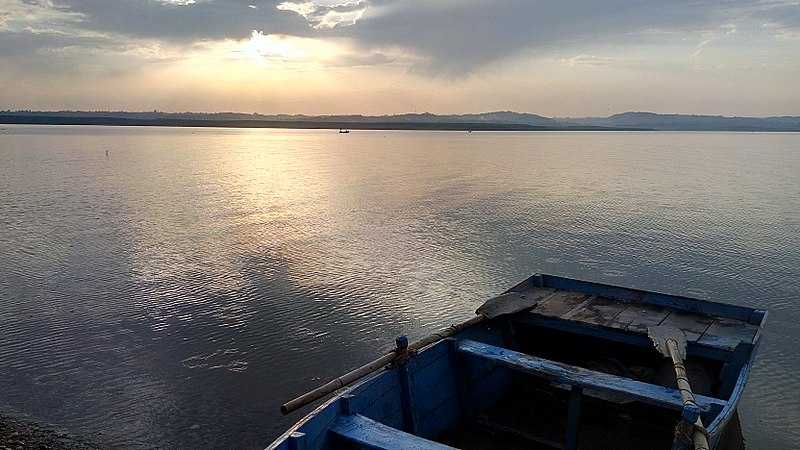 2. Birdwatching
Pong Dam is also a hub for migratory birds who visit here every season- summer or winter, depending on their nature. The reservoir behind the dam- Maharana Pratap Sagar has been especially converted into a bird sanctuary for the same reason. The number of migratory birds and waterfowl species visiting the region has increased significantly over the years. This has also encouraged the eco-tourism industry; more than five thousand tourists visit the sanctuary during the winter season annually.
3. Fishing
The lake at Pong Dam is an ideal breeding ground for fish. Some of the common fish found here include mahseer, catla, singhara, mirror carp etc. Fish from here is caught and sold on a commercial scale. Fishing is also a popular recreational activity in the area. You will find several tourists with a fish stick and a hook trying their hand at fishing or angling.
4. Trekking
The dam and the lake is enveloped in verdant green vegetation. The dense forest cover has mixed deciduous and perennial pine forest. There are several clear trails where you can embark on a trek or a hiking expedition. Several camping packages offer trekking and camping facilities which you can avail. You can also go on a guided tour of the area which comes along with the package.