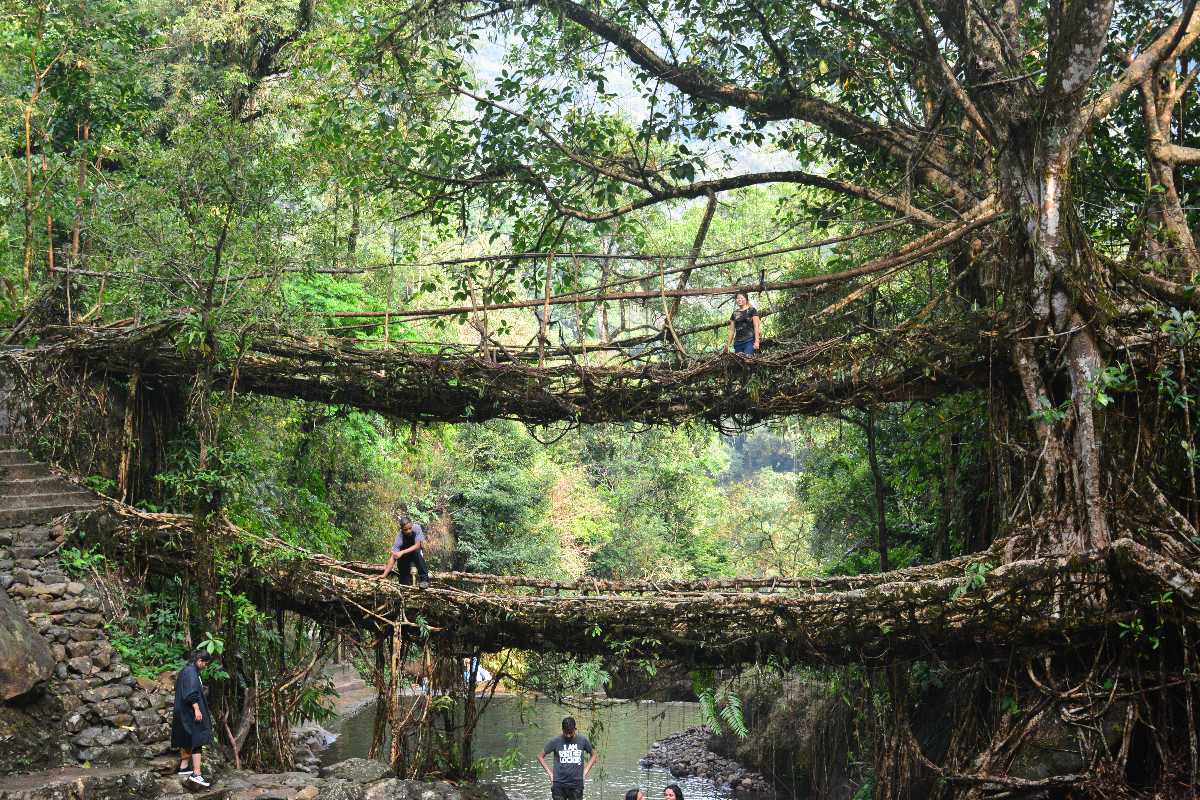 In the name, we can see that it is a double-decker bridge. This means that the bridge has 2 decks or layers, which is created due to the entanglement of the roots. The upper bridge is 20 meters long and is difficult to reach if one is not physically fit enough to climb to the top.
Starting Point of the Hike: Village Tyrna
The bridge starts at the village of Tyrna and crosses the Umshiang river during its journey.
Getting to the actual bridge is a bit of a trek. The hike down to the bridge is a whopping 3500-3600 steps each way to the bridge and back from the base village of Tyrna, which is 20 kilometers from the main town of Cherrapunjee.
On the way to the actual bridge, you can find several other smaller bridges which are not totally naturally held up. These smaller bridges are made structurally sound using metal wire since the tree roots used for these bridges are not as strong as some of the other trees. When you reach the Nongriat village after walking along the mostly cemented route, the bridge is just a short hop, skip and jump away from there. Within a few minutes, you will be gazing at the marvelous, untouched beauty of the bridge with your own eyes.
At the site of the bridge, there is also a guest house where tourists can stay for a very low price.
The only downside is that the guest house has very minimum facilities. There is also a small shop which sells cool drinks, biscuits, and chips for those who want to refuel before starting their tedious journey back up. The hike, in total, is around 7 kilometers up and down the hill. Wear your hiking shoes and carry plenty of water to hydrate.