The Hungarian National Museum has 7 permanent displays. It was in 1802 when Count Ferenc Szechenyi made a donation of all his personal collection to the museum. This included more than 20000 prints, maps, manuscripts, coins and archaeological finds relating to Hungary. All these are exhibited in the museum. The exhibits majorly include the various archaeological treasures that depict Hungary's history and culture.
The museum covers the Hungarian history in two parts : first one covering prehistoric times to the Avar period towards the end of 804 AD and the second one covering the time from 804 AD to the modern times. The two are distinctly exhibited on two different floors of the building. The age of Arpads, long Turkish occupation, Transylvania and Royal Hungary are the ages covered in the exhibits.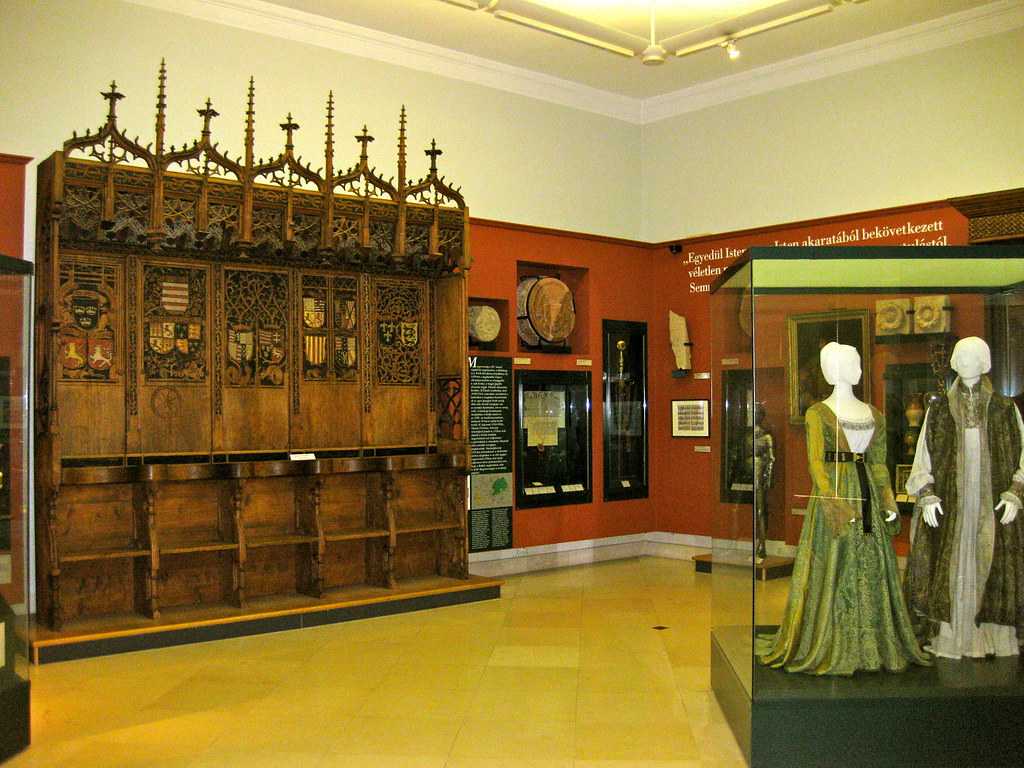 The popular exhibits include Celtic gold and silver jewellery, a huge 2nd century Roman mosaic, the crimson silk coronation mantle of King St Stephen which has a whole room for it, a Broadway piano used by Beethoven and Liszt, memorabilia from the socialist times, the Coronation cloak used by the King of Hungary, a statue of a handmade golden deer from the 6th century BC, a funerary crown from the 13th century and several other relics. There are military attire and various coins relevant to Rakoczi War of Independence.
It must be noted that the ground floor of the building has exhibits highlighting the Medieval and Early Modern stone inscriptions and carvings. Another noteworthy exhibit is the Roman lapidary in the basement of the building, which is a collection of ancient Roman stone carvings and inscriptions.