Budapest, the capital of Hungary is famous for its numerous pubs with charming architecture, that have been constructed from refurbished ruins of castles and charming old houses, creating watering holes that not only serve some of the best drinks in the world, but also are a slice of Hungarian culture and history!
Here are some of the top ruin pubs in Budapest that you need to visit during your next trip to Central Europe.
1. Anker't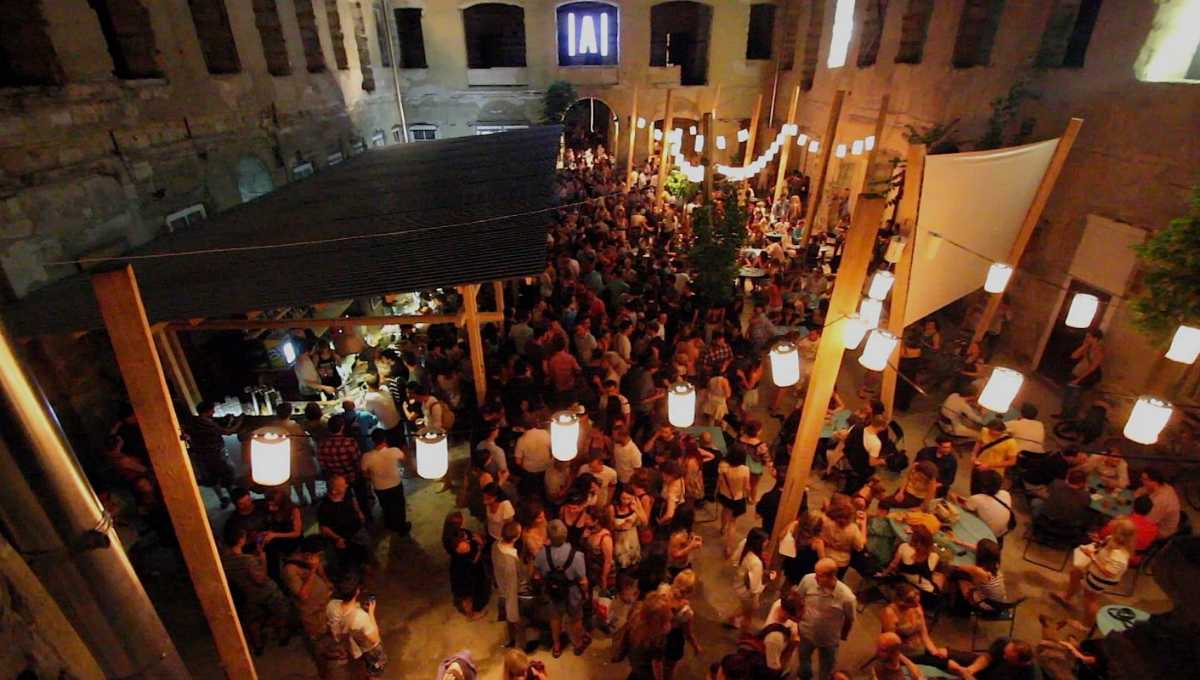 Housed inside the sprawling structure of what was previously a factory, Anker't is stunning in the open-air garden in summer and a warm cave in winter. It is comprised of open patios upgraded with a huge bar, an ample dancing floor and zones for relaxing. Rather than an average ruin bar inside, Anker't highlights a chic industrial design and one-of-a-kind vibe, and home to the craziest parties, film screenings, cultural shows and Sunday flea markets.
Address: Anker't, 1061 Budapest, Paulay Ede utca 33. 
2. Csendes Létterem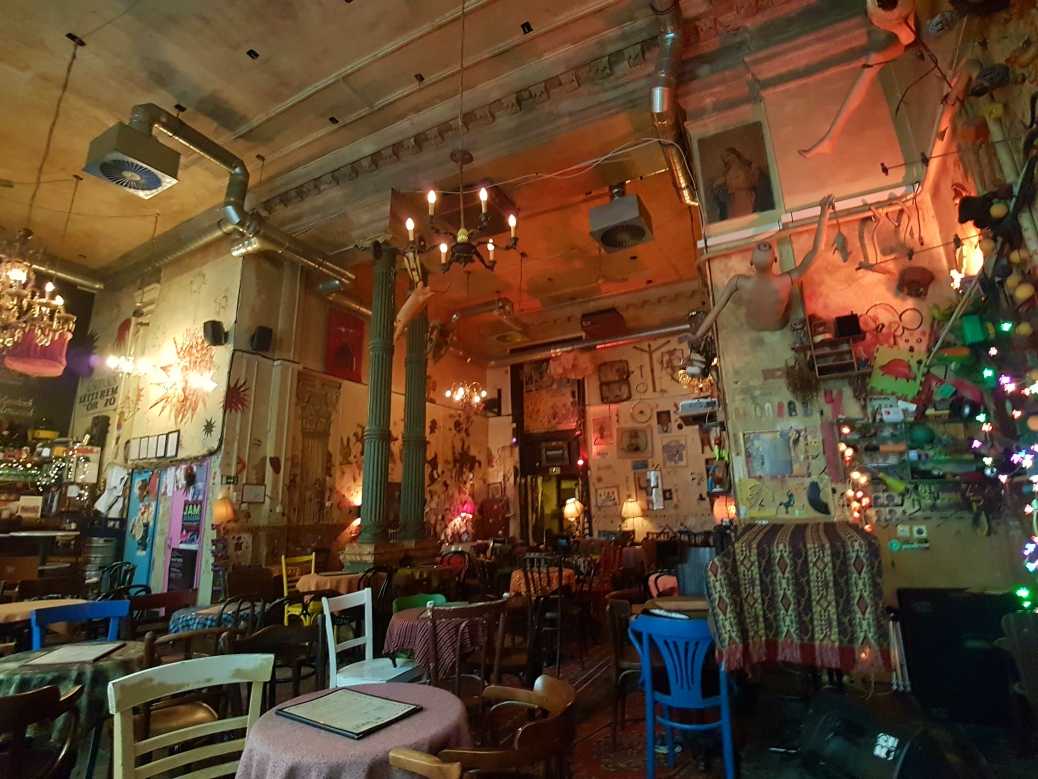 Venturing into this laid-back ruin pub in Budapest is a dreamlike encounter no doubt with mannequins, vintage curios and a toy horse hang over your head, conceptual art illustrations decorate the interior, while hundreds-of-years-old crystal chandeliers and intricate columns add to the appeal of Csendes.
The vibrant atmosphere draws students, artists and couples to drink, chill and hang out, as this is more a bistro that changes into a bar at night than a pub essentially. It stands out among the ruin pubs of Budapest, which makes it worth a visit. In summer, watch the adjacent Csendes Társ turn into an exquisite open-air porch by the great city centre garden of Károlyi-Kert.
Address: Csendes Létterem, 1053 Budapest, Ferenczy István utca 5.
3. Ellátó Kert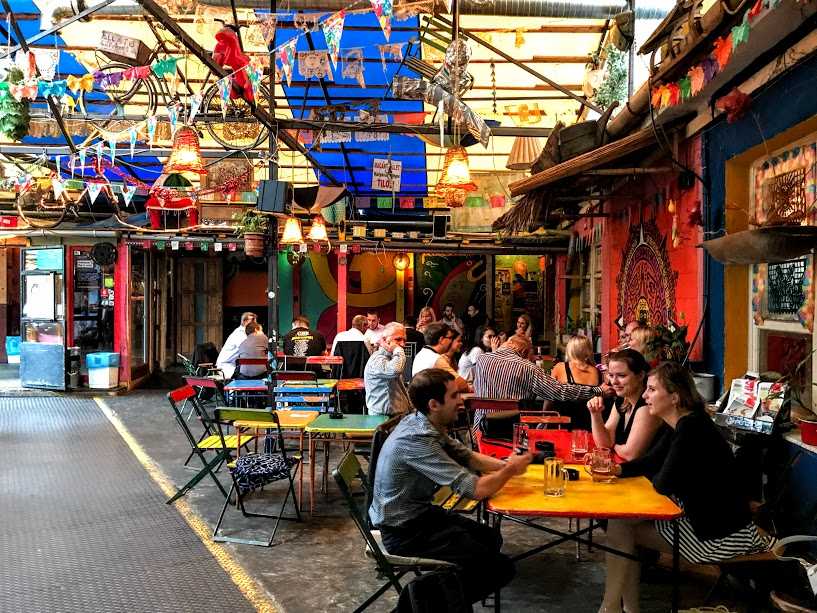 Concealed far from activity while situated amidst everything, this secret club is found behind a simple plastic curtain, a couple of steps off Kazinczy street. Also, when you take sneak peek, you'll end up staying for quite a few hours. This rickety bar is adored for its charming patio that is open through summer, while in winter a makeshift rooftop keeps the cold at bay.
Ellátó is frequented by trendy folks and offers delicious Mexican dishes perfect for munching with a class of beer and cocktails. Remember to try their "Pinky", a pink grapefruit flavoured vodka shot.
Address: Ellátó Kert, 1075 Budapest, Kazinczy utca 48.
4. Élesztő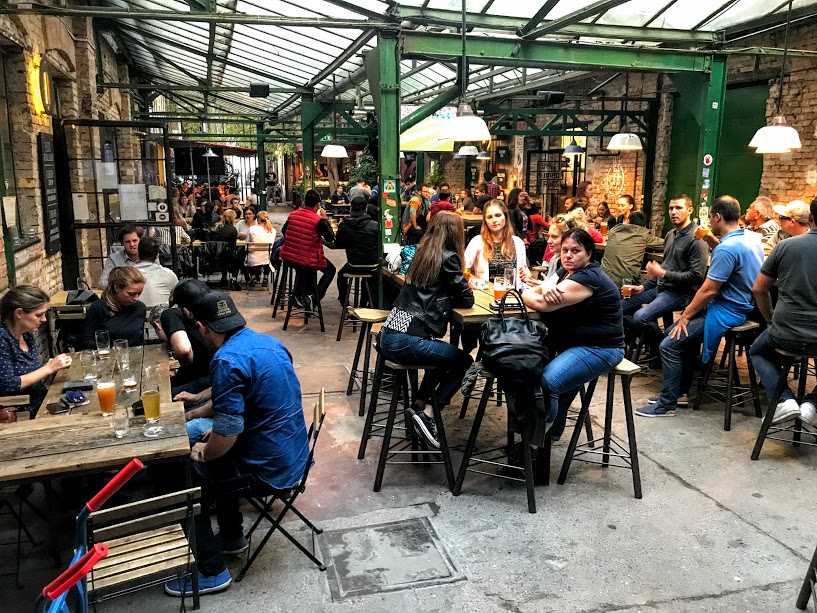 Élesztő isn't so much a ruin bar in Budapest for its looks, yet rather for its one of a kind atmosphere and delectable dishes. In spite of the fact that it's not the most famous, this is the spot to go for guzzling good quality craft beers, as its features a rotational menu choice ranging from 20 taps altogether.
Venture inside the intricate labyrinth spaces of Élesztő and find a great choice of the finest wines, flame-grilled meats, hot cocoa and Pálinka brandy. Exciting Sunday produce markets and local family celebrations also are held here.
Address: Élesztő, 1094 Budapest, Tűzoltó utca 22. 
5. Fogas Ház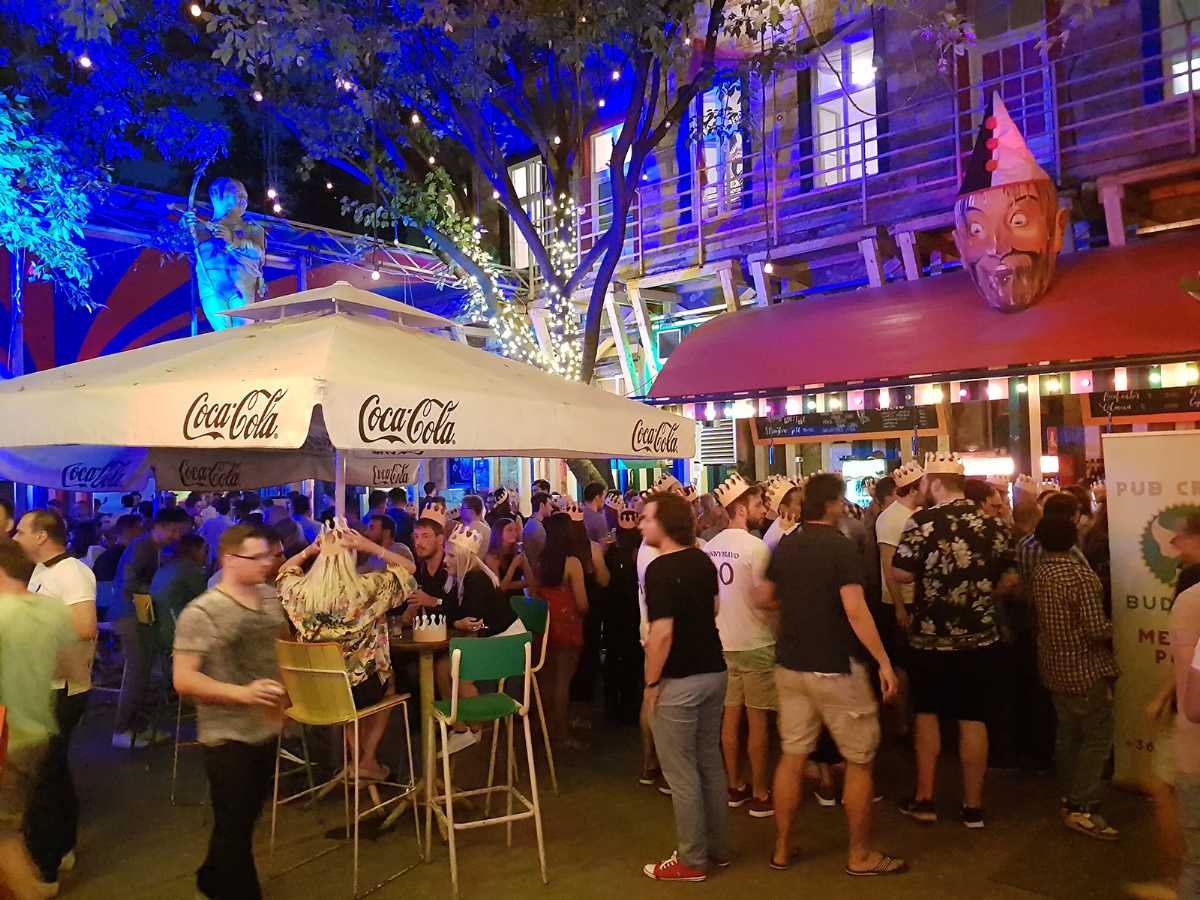 Fogas Ház is one of the behemoths of the city's ruin pub scene, enhanced with a stylish, eclectic and run-down design and dance floors which will keep you grooving all night. A popular techno club, Lärm, a dingy wine bar with its own roof terrace, Liebling, and another ultra-popular ruin pub, Instant, are all the elements within this buzzing event venue complex, a major city hang-out for all kinds of thrill-seekers. The prices are fair, so partying till the wee hours is not uncommon.
Address: Fogas, HÁZ1073 Budapest, Akácfa utca 51. 
6. Füge Udvar And Udvarrom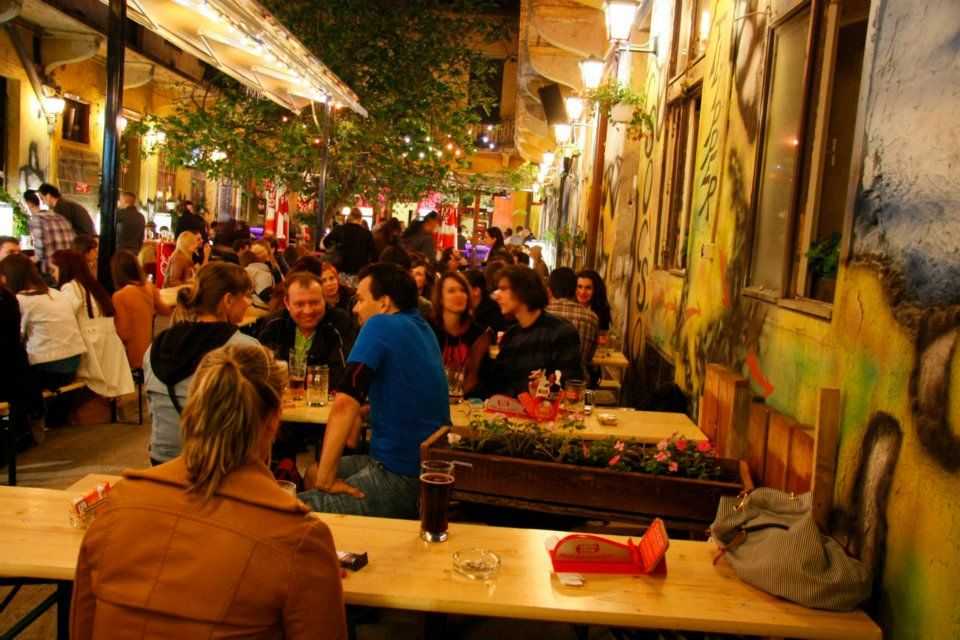 UdvarROM and Füge Udvar are some of the city's most unique of the ruin pubs in Budapest, found side-by-side on Klauzál Street. Step inside the courtyard of a castle-like ruin, where wooden benches are strewn across and drinks are very affordable. You can play pub sports like billiards and foosball (table football) while rubbing shoulders with the locals. The ambience is chill, making for a low-cost and tipsy night out with your friends.
Address: Füge Udvar, 1072 Budapest, Klauzál utca 19.
7. Grandio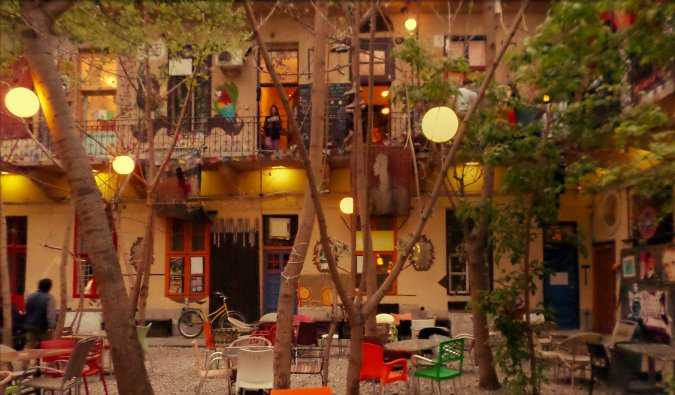 What makes Grandio stand apart from the crowd is that if you had one too many drinks, you can actually stay the night as the building also functions as a party hostel. Cool, huh? The garden is a rock-inspired mess of knick-knacks. This is a jungle of party animals, where one dances the night way, every night.
Address: Grandio, 1072 Budapest, Nagy Diófa utca 8.
8. Kuplung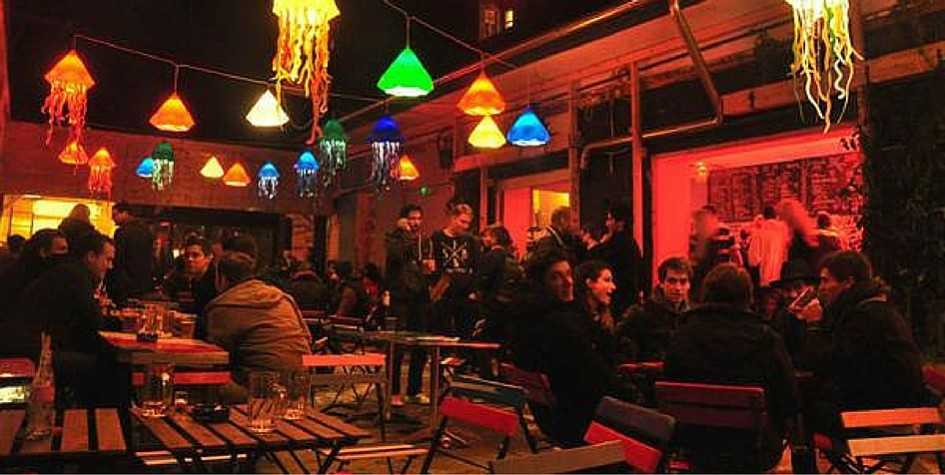 Kuplung on Király Street is a temple of the underground scene, hard to notice along the busy street leading to it. Once you find it, you can de-stress over a wide selection of drinks in the compact courtyard with minimalist styling and urban artworks, joining the bustling crowds who throng the place every night when there are performances by the local bands.
Address: Kuplung, 1061 Budapest, Király utca 46.
9. Púder Bárszínház És Galéria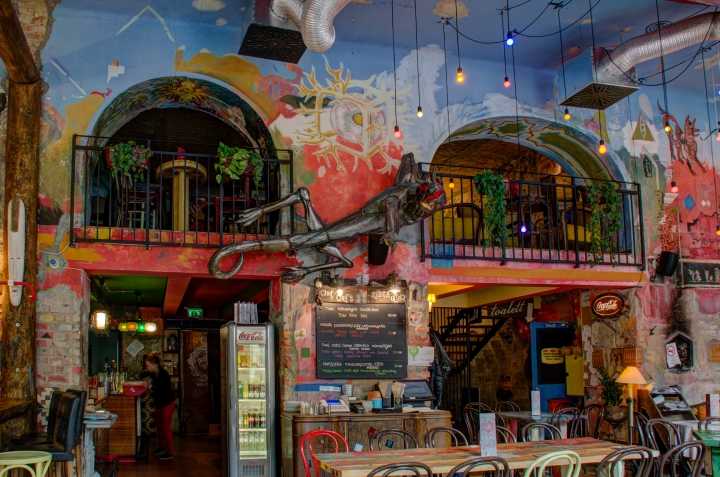 This ruin pub in Budapest is on the buzzing Ráday Street. It might be just slightly on the pricier side, but it is an interesting visit and regularly hosts cultural events. The inner design is a treat for the eyes, adorned with colourful murals hanging from the roof up to the floor. Displays of local artists line the walls, as well.
Púder is quieter than other pubs, but it is worth visiting for a couple of drinks shared with your pals. The food is pretty great too, that is if you can manage to look away from the walls to check out the menu. 
Address: Púder Bárszínház És Galéria, 1092 Budapest, Ráday utca 8.
10. Szimpla Kert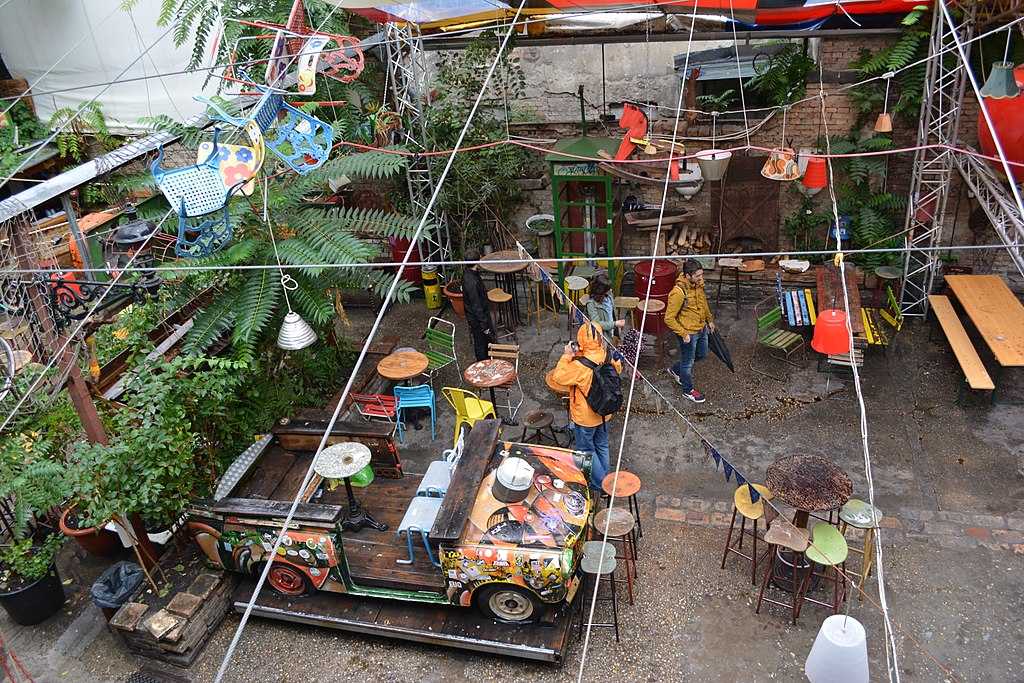 As one of the earliest ruin pubs, Szimpla set up shop in the hip District VII and remains one of the most authentic players in the category. The interior resembles a broken-down garage which doubles as an antique shop, as well as a gallery of the works of local artists. As Szimpla is featured in virtually every tourist guide, the crowd here has more tourists than locals, but Budapest citizens visit for local bands playing live. Social events and Sunday farmers' markets add to the appeal. 
Address: Szimpla Kert, 1075 Budapest, Kazinczy utca 14.
Pack your bags and head here to experience the one-of-a-kind ruin pubs of Budapest!