Gooty fort is a mix of Hindu-Muslim architecture, structured in the shape of a shell and covering an area of approximately 20 acres. It comprises of 15 different fort buildings each with its own gateway. Built out of granite, lime and mortar, the ruined structure has withstood the test of time. The vast enclosure is a massive fort complex, housing a series of buildings ranging from granaries to bastions to magazines that have seen centuries of bombardment, sieges and wars burdened upon them.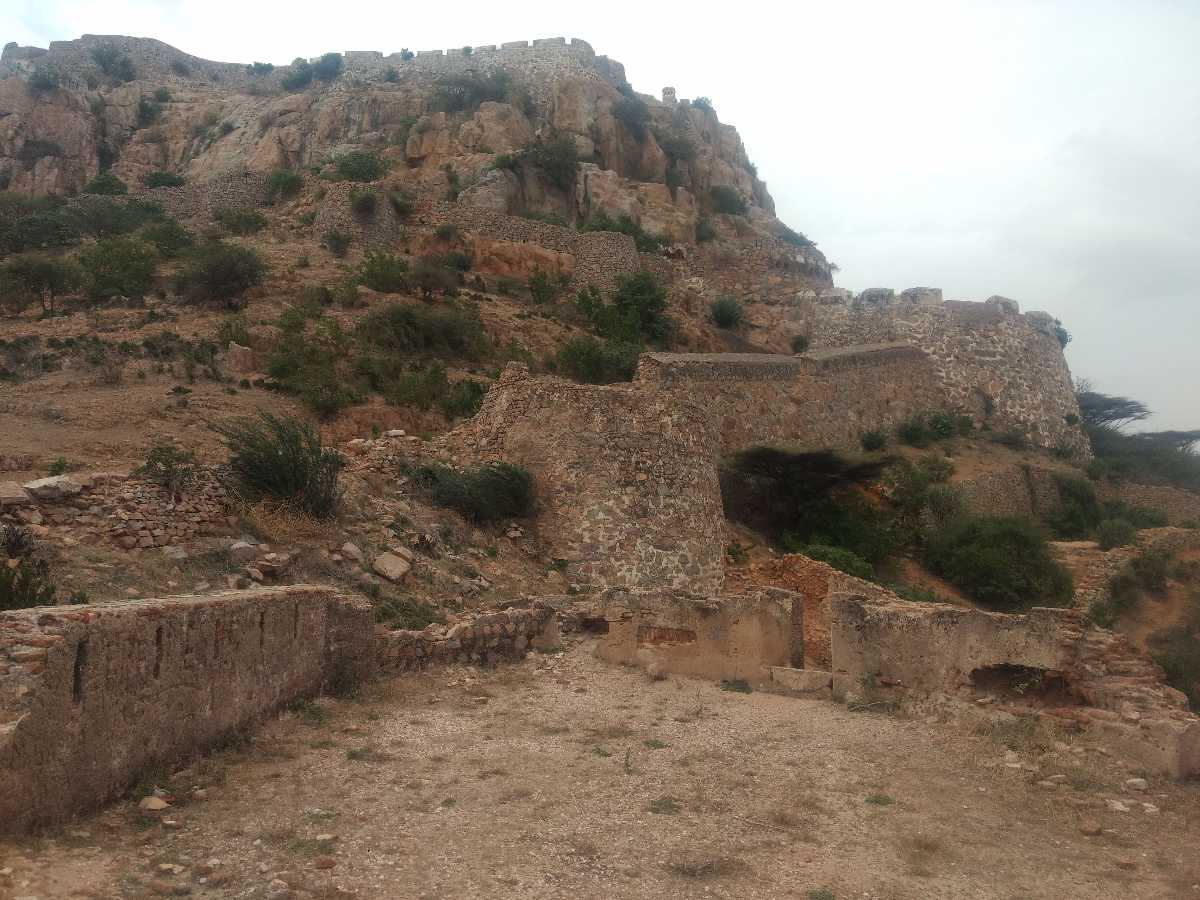 The ramshackle memoirs of horse and elephant stables, courtrooms, storerooms, gymnasiums etc., are still present here. The citadel of the fort is present on the westernmost hill, which now houses two buildings - a granary and a gunpowder magazine, both of which are in ruins. Just adjacent to it lies a 300-meter high cliff, with a space made out of polished limestone. The vantage point called Murari Rao's seat provides a picturesque sight of the town below and uninterrupted views over the horizon.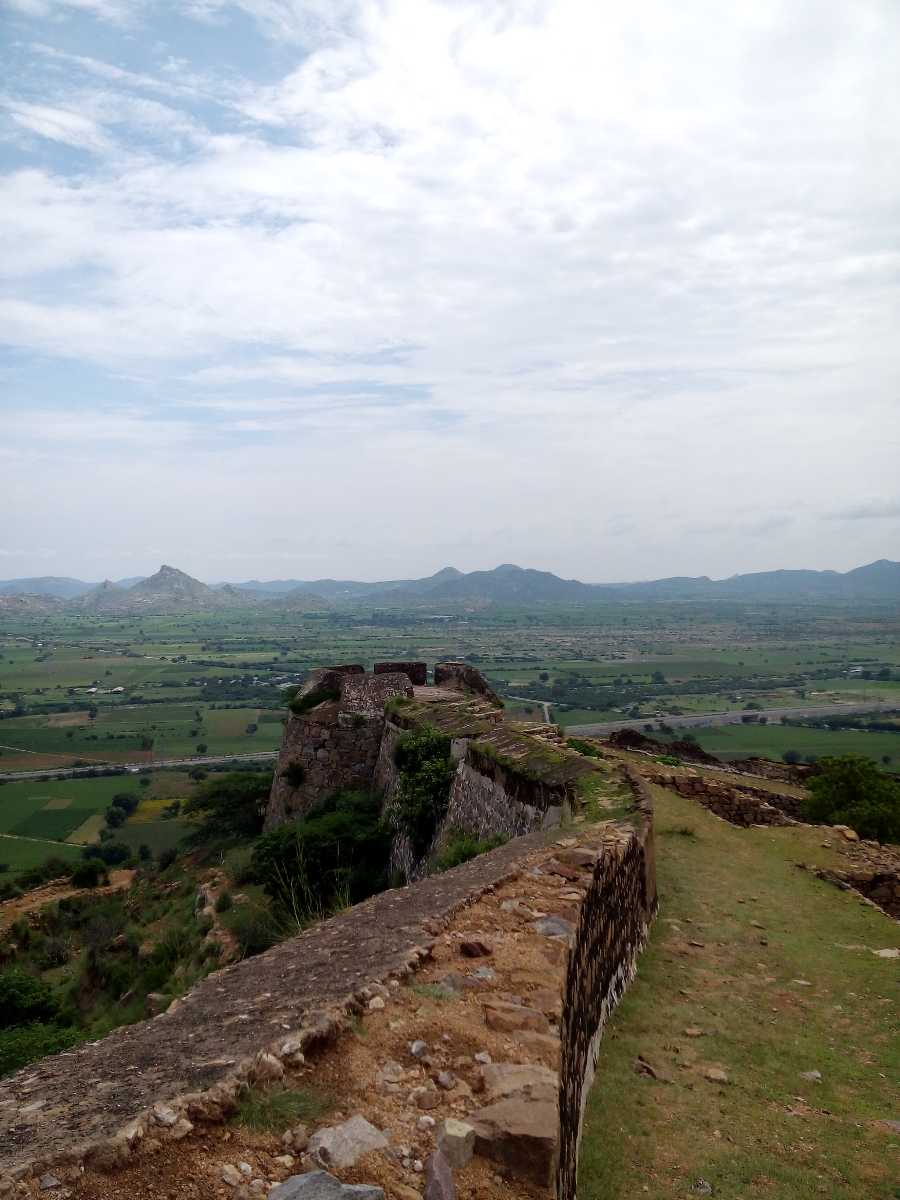 There are a few temples in the Gooty Fort premises and the ruined Narasimha temple present on top of the hill is said to be the oldest temple in the complex. Numerous inscriptions have been found on the premises that date back to more than a thousand years, with Kannada and Sanskrit dialects. The inscription of the Vijayanagar king, Bukka Raya I, mentions the fort as the King of Forts. There are also evidence of rainwater harvesting being carried out in the fort enclosure!