Located in the Central Province of Sri Lanka, the city of Kandy was named as a World Heritage Site by UNESCO for its attractions such as the Temple of the Tooth Relic, Kandy Lake, and the Royal Botanical Gardens. But another reason for Kandy's popularity is its shopping scene. One can find shops for natural Ayurvedic products, artifacts such as Raksha Masks and Buddha statues scattered all over the city.
List of 12 Places to go Shopping in Kandy:
1. Ceylon Tea Museum
This one's for the tea lovers, history buffs or those who don't mind an interesting lecture on the machinery used and the process of treating tea leaves. The museum has a library filled with books, documents, photographs, videotapes, and so much more for the tourists to understand the history of the Tea Industry. After the tour, one can visit the tea café on the top floor for some tea tasting. The view from the café is just the thing to enjoy with a hot cup of tea. Souvenirs and different types of tea are available at the sales shops in the museum. The Ceylon Tea Museum is at a distance of approximately 3 km from Kandy.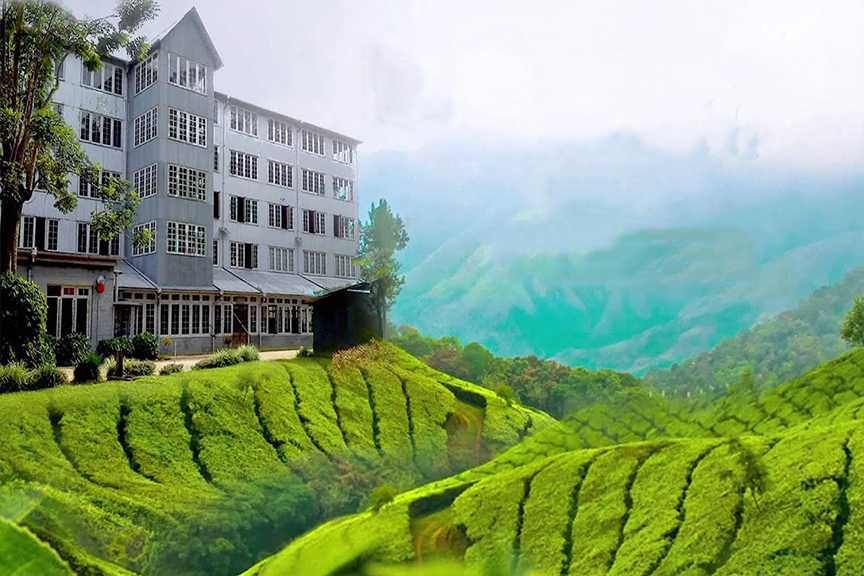 Location: Ceylon Tea Museum, Hantana, Kandy, Sri Lanka
Timings and Days: Tuesday to Saturday: 08:30 AM - 3:45 PM, Sunday: 08:30 AM - 3:00 PM*
*(Closed on Mondays & Poya Day falling weekdays)
Ticket Prices for Non-Residents - Adults: LKR 800 | Children: LKR 400
2. Main Market
Exploring the Main Market is a good idea if you're looking for locally manufactured products. You can find a selection of handicrafts, spices, fresh fruits, and vegetables in this bustling market space. You could stop by on the way for some traditional Sri Lankan cuisine as there are quite a few restaurants en route.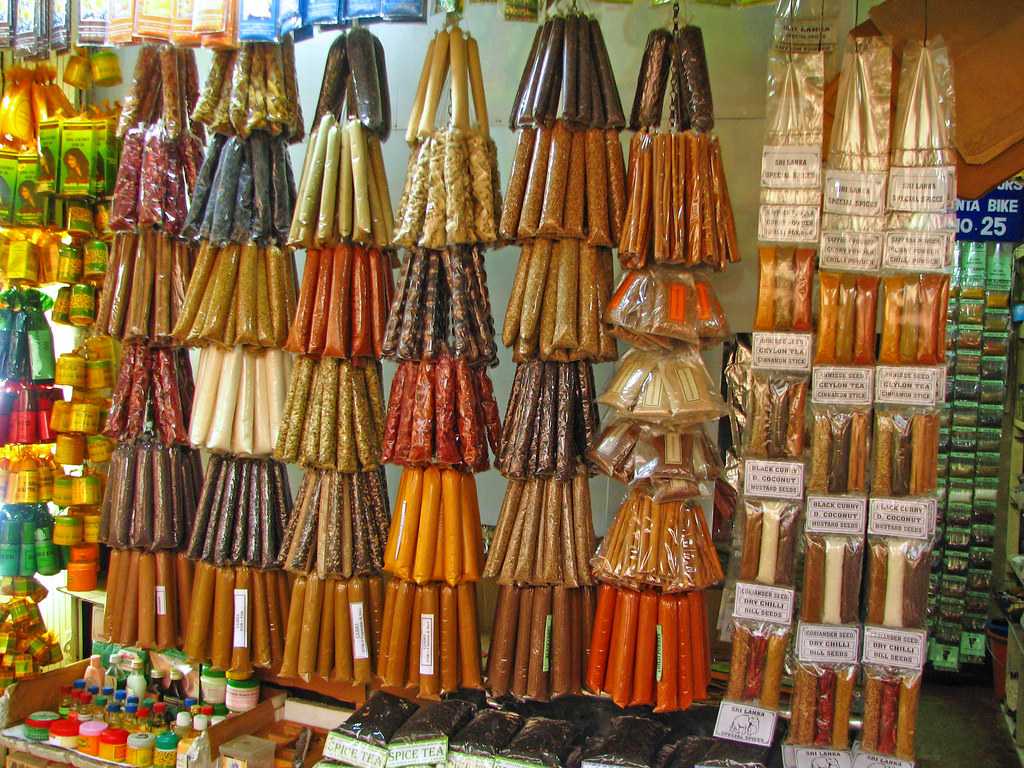 Location: Central Market, 196 Market Street, Kandy, Sri Lanka
Timings and Days: Monday – Sunday 8:00 AM – 9:00 PM
3. Jayamali Batiks Studio
Started in 1979 as a small family business, the studio is Mr Upali Jayakody's brainchild. His talent for creating unique Batik print wall hangings got him recognized by the locals and tourists. Made of high-quality materials, one can find home decoration – including bedspreads and cushion covers to clothes for both men and women. Customers can also order customized products. It's a great place to buy something for yourself or a loved one.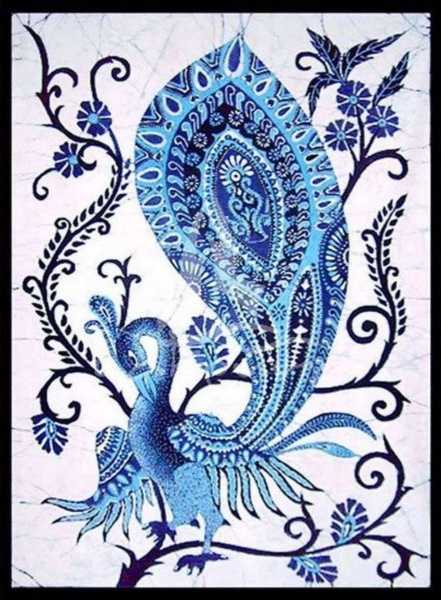 Location: No.194, Central Market, Kandy, Sri Lanka
Timings and Days: Monday – Sunday 10:00 AM – 6:00 PM
4. Earthbound Creations
The mission was to reduce the harmful impact by creating products of recycled materials along with uplifting women workers and providing employment opportunities. Earthbound Creations uses the Sri Lankan influence in each product giving back to the community. Eco-friendly products such as newspaper crafts, paper bags, containers, paper pencils, stylish bags, greeting cards, and other stationery are available in-store, making it the perfect reason to buy gifts or souvenirs.

Location: #28, Yatinuwara Street, Kandy, Sri Lanka
Timings and Days: Monday – Sunday 8:00 AM – 8:30 PM
5. LUV SL (ODEL)
LUV SL (ODEL) is known as one of the best places for souvenir shopping. It has an array of products ranging from clothes, accessories, stationery, mugs, souvenirs, and toys. The brand is influenced by all things Sri Lankan.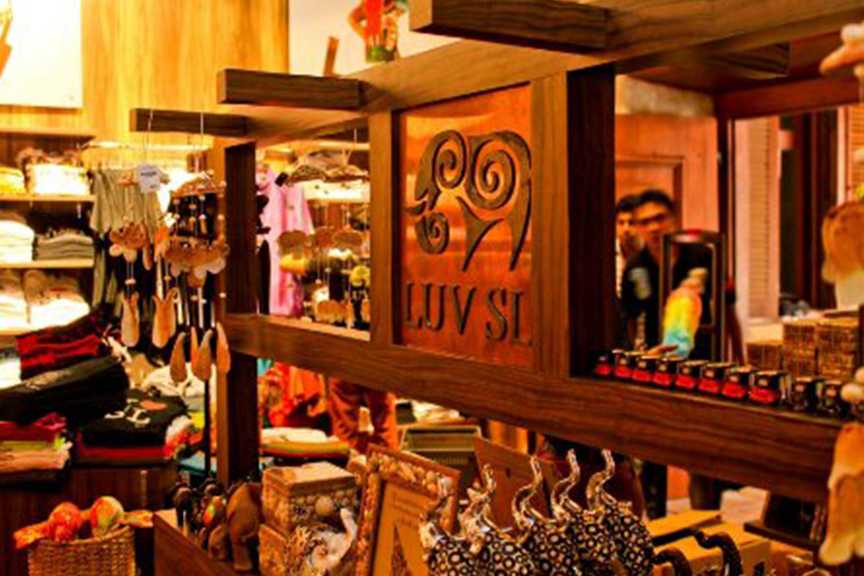 Location: #6 Queen's Hotel, Sri Dalada Veediya, Kandy, Sri Lanka
Timings and Days: Monday - Sunday 10:00 AM – 8:00 PM
6. Selyn Fair Trade
Ladies, if you're looking to take back a bit of Sri Lankan culture and tradition with you, then there's no need to look any further because Selyn is the answer. Sarees, sarongs, kurtas and bed linens in vibrant colours are just some things you'll find in-store. All products are hand-loomed or handwoven and are made of 100% cotton and silk fabrics. As the name suggests, the Fair Trade Company promotes fair practices. Buying products from here means that the locals behind the authentic designs are being helped, given due recognition along with being paid the remuneration they deserve.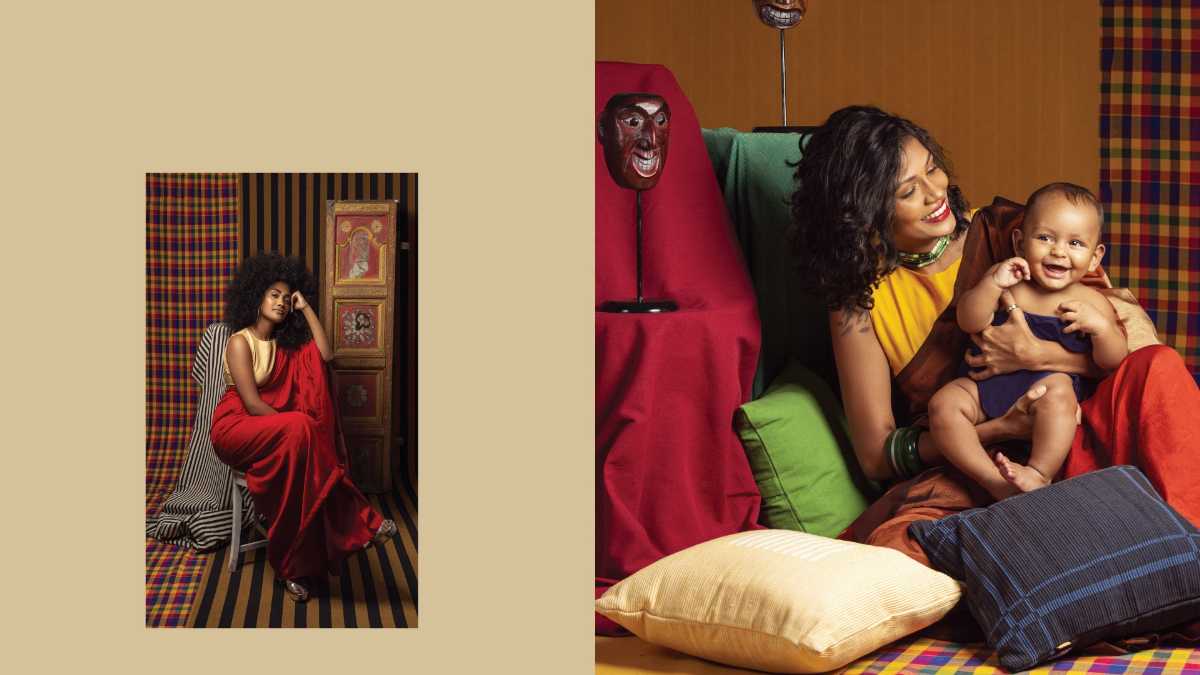 Location: No 71/1, Temple Street, Kandy, Sri Lanka
Timings and Days: Monday – Saturday 09:30 AM – 7:00 PM, Sunday 10:00 AM – 3:00 PM
7. Hemachandras Limited – Jewelers since 1942
Hemachandras Limited is the right place to shop if you're looking for some ornaments. With generations of experience under the belt, they provide high graded jewelry and high-quality service to their customers along with fair pricing on their products. Through a careful selection process, the finest and most authentic gems are sourced to convert into beautiful and artistic jewellery pieces for customers. When visiting the showroom, you will also be shown a short video on how the gems are processed in the mines.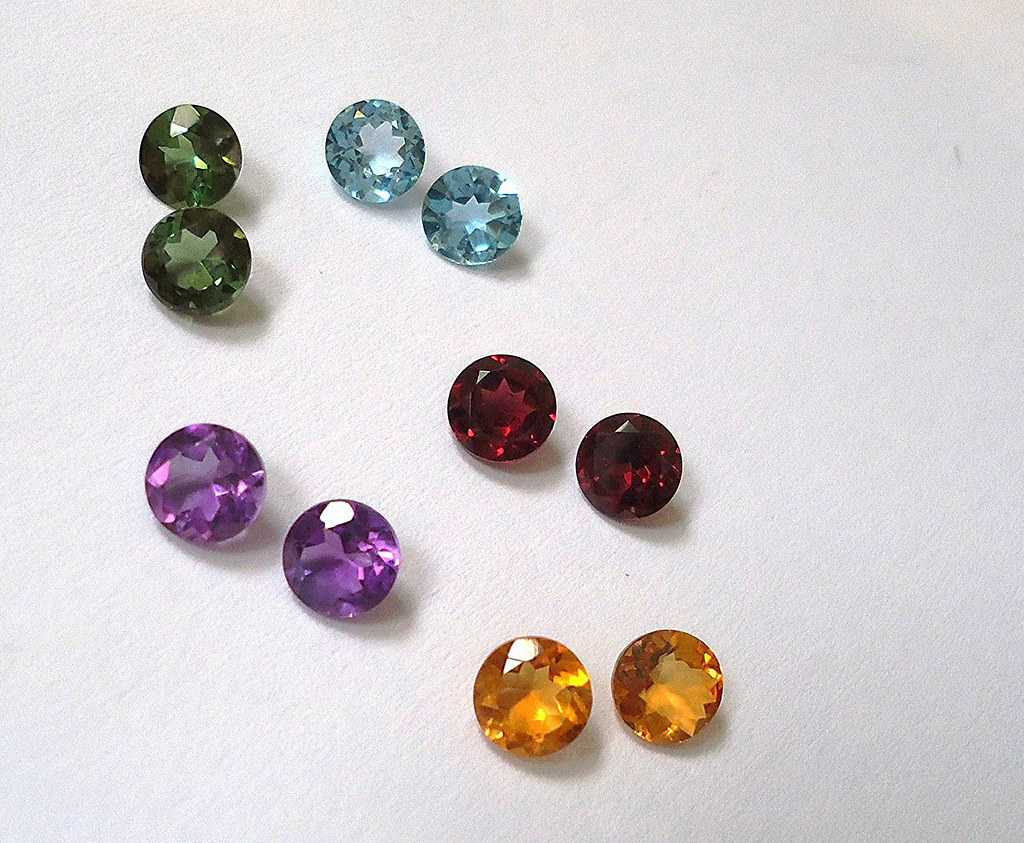 Location: No. 939 Peradeniya Road, Kandy, Sri Lanka
Timings and Days: Monday – Sunday 08:30 AM – 5:30 PM
8. Waruna Antiques
This place is a one-stop-shop paradise for those who like traditional and handmade things. From textiles, masks, wood carvings, statues, crystals to furniture, everything is available under one this store's roof.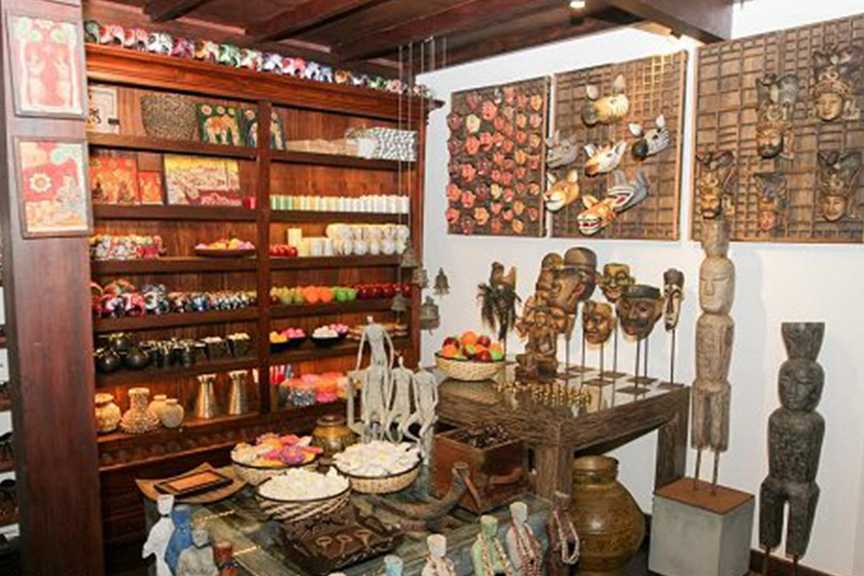 Location: 761, Peradeniya Road, Kandy, Sri Lanka
Timings and Days: Monday to Sunday 08:30 AM – 6:00 PM
9. Laksala
Established in 1982, Laksala is the only gift and souvenir shop owned by the State. Ensuring that its products are carefully crafted and made of authentic raw materials, Laksala carefully selects its manufacturers to guarantee that the end products are of the utmost quality. The product variety ranges from spa items, leather, and ceramics to souvenirs. For those worried about the shop being closed at any point, there's good news because Laksala is open all year round (365 days!). And in case you can't make it to their store, there's always the option of visiting their website online. The international shopping feature further allows you to purchase and have the products shipped to any part of the world.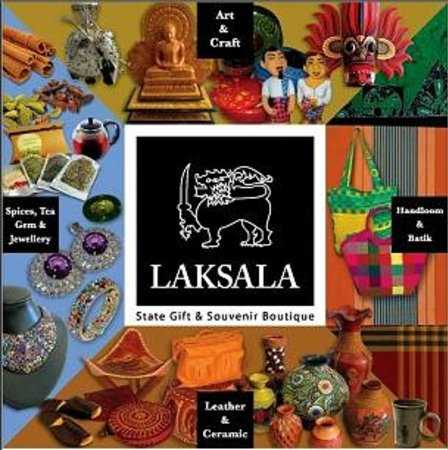 Location: No. 05, Sangaraja Mawatha, Kandy, Sri Lanka
Timings and Days: Open from Monday – Sunday 9:00 AM – 9:00 PM
10. Rangala House Gallery
One can find original Sri Lankan paintings and other artwork by local and upcoming artists displayed in full glory. For the art connoisseurs or even those who enjoy browsing, the paintings can be bought for the personal gallery at home or even gifted on a special occasion. The service includes packaging to ensure that the pieces can easily be carried and transported.
Location: 2nd Floor, 7 1/1, Temple Street, Kandy
Timings and Days: Monday to Saturday 09:30 AM – 6:00 PM, Sunday 09:30 AM – 5:00 PM
11. Marks Bookshop
Providing an assortment of books across categories such as art, history and other local literature, this bookshop is the perfect place to learn about Sri Lanka. Buy a book (or 3), and you'll find yourself with the ideal travelling companion.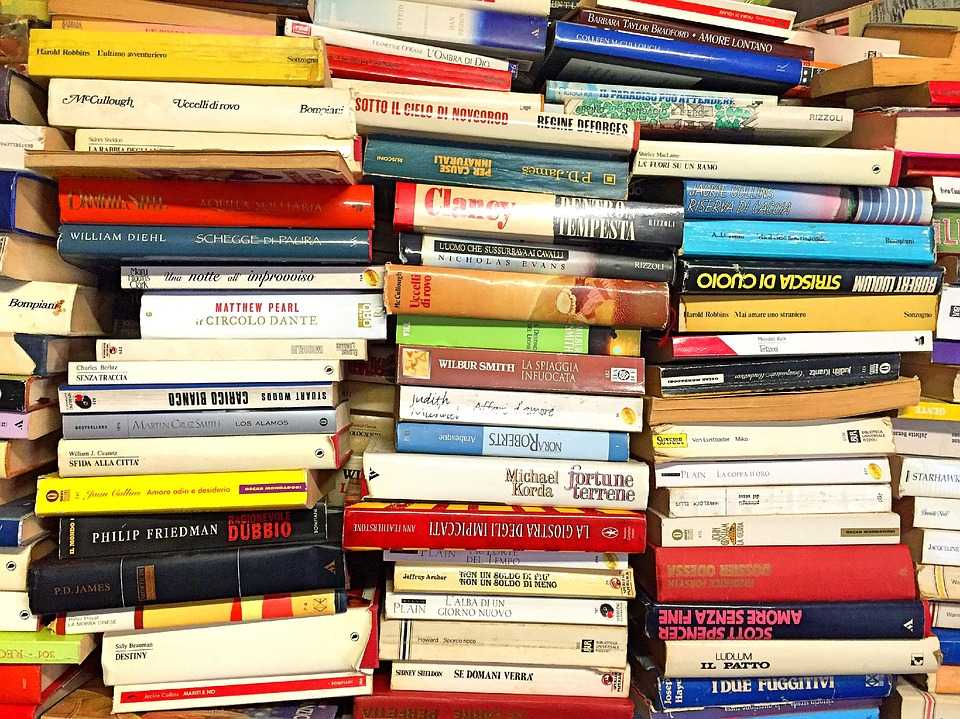 Location: Sri Dalada Veediya, Kandy, Sri Lanka
Timings and Days: Monday – Sunday 9:00 AM – 7:00 PM
12. Kandy City Centre
Located in the centre of the city, Kandy City Centre is a modernized ten-story building with state-of-the-art facilities and over 50 stores to visit. Like any other shopping mall, it also has a supermarket, a food court, restaurants, and an entertainment area for locals and tourists to enjoy.
Location: Kandy City Centre, #5, Dalada Veediya, Kandy, Sri Lanka
Timings and Days: Monday – Sunday 9:00 AM – 9:00 PM
There are so many unique attractions to see, eating joints to visit and activities to do in Kandy to complement the need of every member of the family. Including shopping for clothes, toys or decorative items for the house, there is no shortage of products available in the city. Tourists are always encouraged to bargain for a fair price in the marketplace to ensure optimum satisfaction in their shopping process.