Galle is undoubtedly the spectacular city in Sri Lanka known for its pomp and popular culture. Formerly known as Gimhae Thiththa, this city is 119 KM away from the capital of the country and is situated on the south west region. Scenically, Galle is exhilarating, colorful and a complete travellers' paradise with a touch of Dutch and Portugese era.



Few shopping stops in Galle which are a paradise for shoppers and worth to visit:
1) Barefoot Shop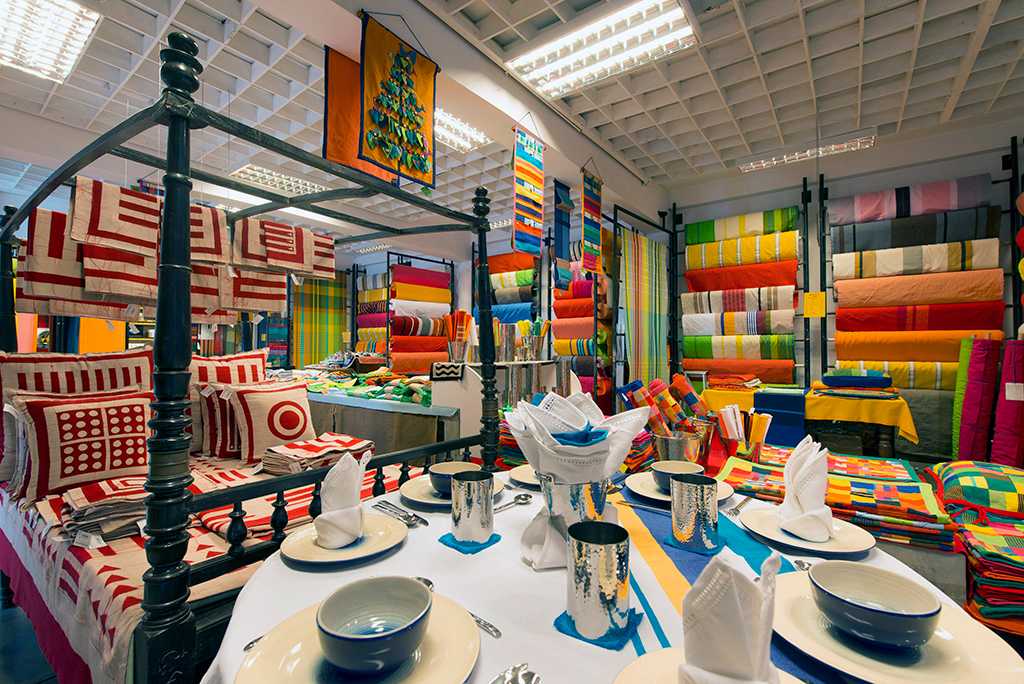 Timings: 

Location: 41 Pedler street, Galle
2) KK the Collection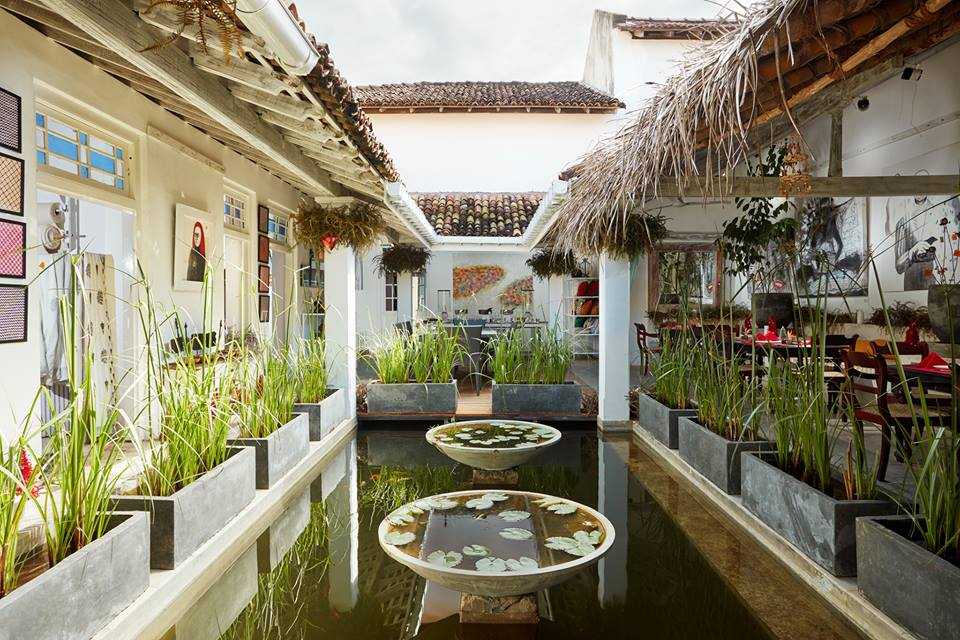 Sri Lanka is known for its ethnicity and trendiness coming together to form an array of whole new products. If anyone wishes to buy gifts for friends and family as souvenirs from this island country, KK Collection is definitely a good option. Brimming with diverse choices, KK Collection Boutique is a part of the Boutique hotel chains ensuring quality time even if you couldn't purchase anything. The central courtyard adds to the beauty. Be it stylish homeware, bronze sculptures or perfect clothing - everything is at par with quality. Shopping in Galle is made easier through the addition of an area named as KK by George which opened in 2016 on Leyn Baan Street, emphasizing on women's fashion. In Galle's shops, one can find men's and women's clothing up-to-date with trends ranging from kaftans to swim suits.
Timings: 

Location: 71 Pedlar Street, Galle
3) Natural Silk Factory 

If you want the best quality and original silk products, Natural Silk Factory is one of its kinds. One not just gets to buy silk products but also gets to learn the process of silk production. Regarded as one of the best in the heart of Sri Lanka, visitors are informed of the process from mulberry plantation to extraction to the final weaving process. Natural Silk Factory maintains a long legacy of 29 years such that quality of fabric here can never be compromised. One gets to choose from a wide range of varieties, be it clothing or silk interiors such as cute cushion covers of various designs, georgette and silk shawls for women, long and short kaftan tops with digital print, atin clothings, pareo, organza silk clothing and many others. Apart from this, visitors are also shown how to identify natural silk amongst the fake.
Timings: 

Location: Gintota, Galle
4) Orchid House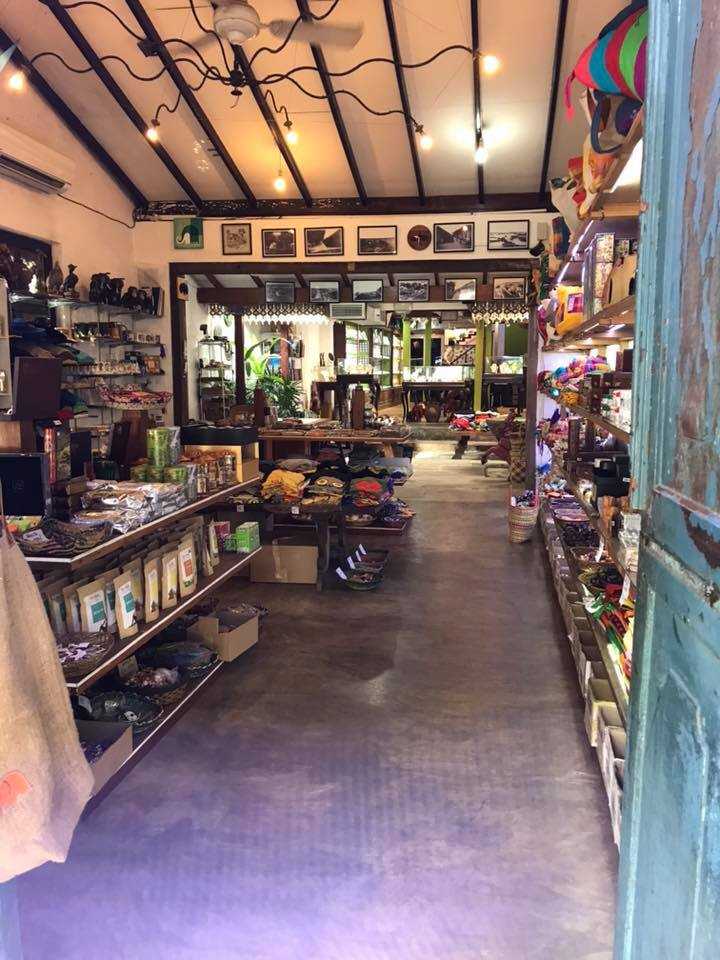 Souvenir shopping in Galle is one of the most thrilling and rewarding experiences of travelling to any place. Very rarely tourists leave a certain vacation without carrying with themselves a souvenir piece. Orchid house is one such place that solves all your souvenir shopping woes. A variety of items are available such as locally made handicrafts (pots, ceramics, etc.), local authentic spices of this land, Sri Lankan tea, silver jewelries, recycled products, herbal products, coconut shell products, elephant dung products and leather products. Products designed by the owner, Yameen Hussain, are also available in plenty. Take a sweet time in deciding what's the best souvenir while sipping tea or coffee in the lounge at Orchid House.
Timings: 

Location: 28 A hospital Street Fort Galle
5) Stick No Bills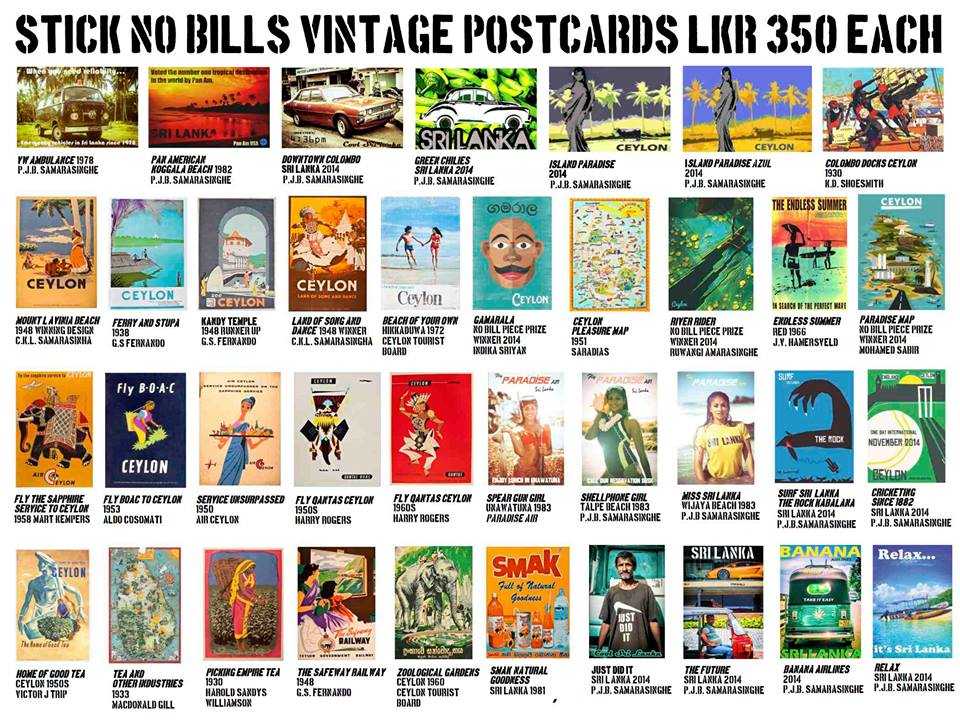 Words can change the world. This concept can be better understood at Stick No Bills in Galle, a famous Sri Lankan innovative shop. Situated in the heart of Church street, Stick No Bills has created its own little paradise in a small townhouse with a dutch colonial touch. the British husband and wife who founded Stick No Bills in Sri Lanka started a gigantic poster art movement that spread the heritage of vintage Sri lanka to the world. Designing retro style posters and remastering tea and travel posters from 1800s, they are now involved in poster making and their poster travel the world to reach various homes, restaurants, cafes and what not. The poster galley of this shop refers to the luxurious bygone days of Sri lanka and the travel spirit sustained in this country. One can observe authenticity and history mixed with art and creativity. Those who intend to know Sri Lanka from another perspective, Stick No Bills is certainly the right destination for you. Buying posters as souvenirs on your visit to Galle from Stick no Bills is a must.

Timings: 

Location: 35 Church street, Galle
6) MimiMango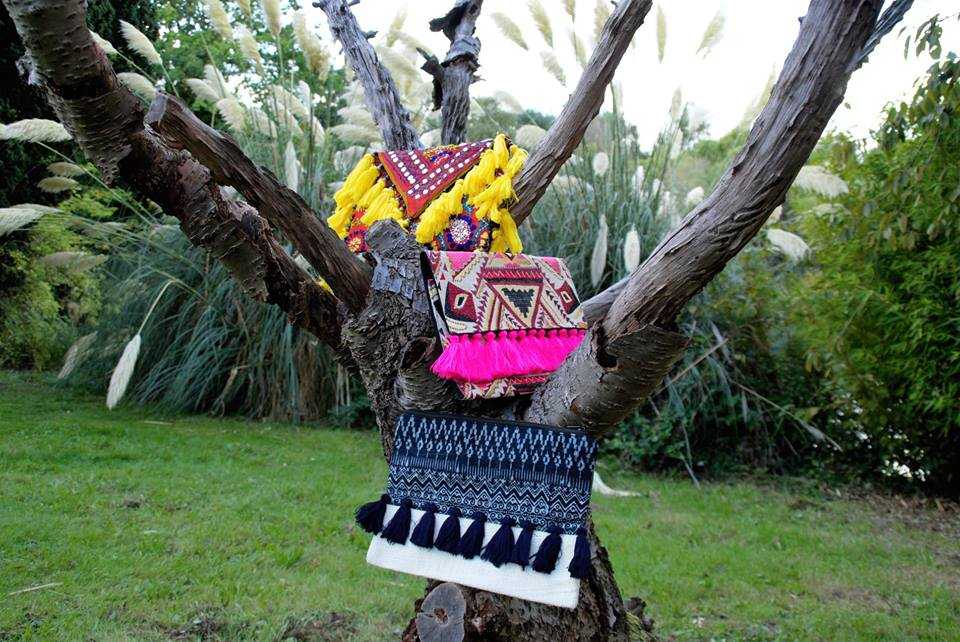 Established in 2004, the clothing options found in MiniMango are as innovative and flowery as its name. Designed by Jo Eden, the clothing apparels are flowery and wavy, made of light natural fibre that suits every occasion. There are dresses which are designed keeping in mind the need of the occasion - be it a cocktail party, a dinner date, a sunny afternoon or an evening walk. Women of all ages will find this place useful as there are items catering to all groups. Options such as beaded dresses, beach dresses, kaftans, sarongs, bags, beaded jewelry, tops, etc are available here. Famous Sri Lankan gems and beads are much in use at this shop.
Timings:

Location: 56 A Lighthouse Street Fort, Galle
7) Elephant Walk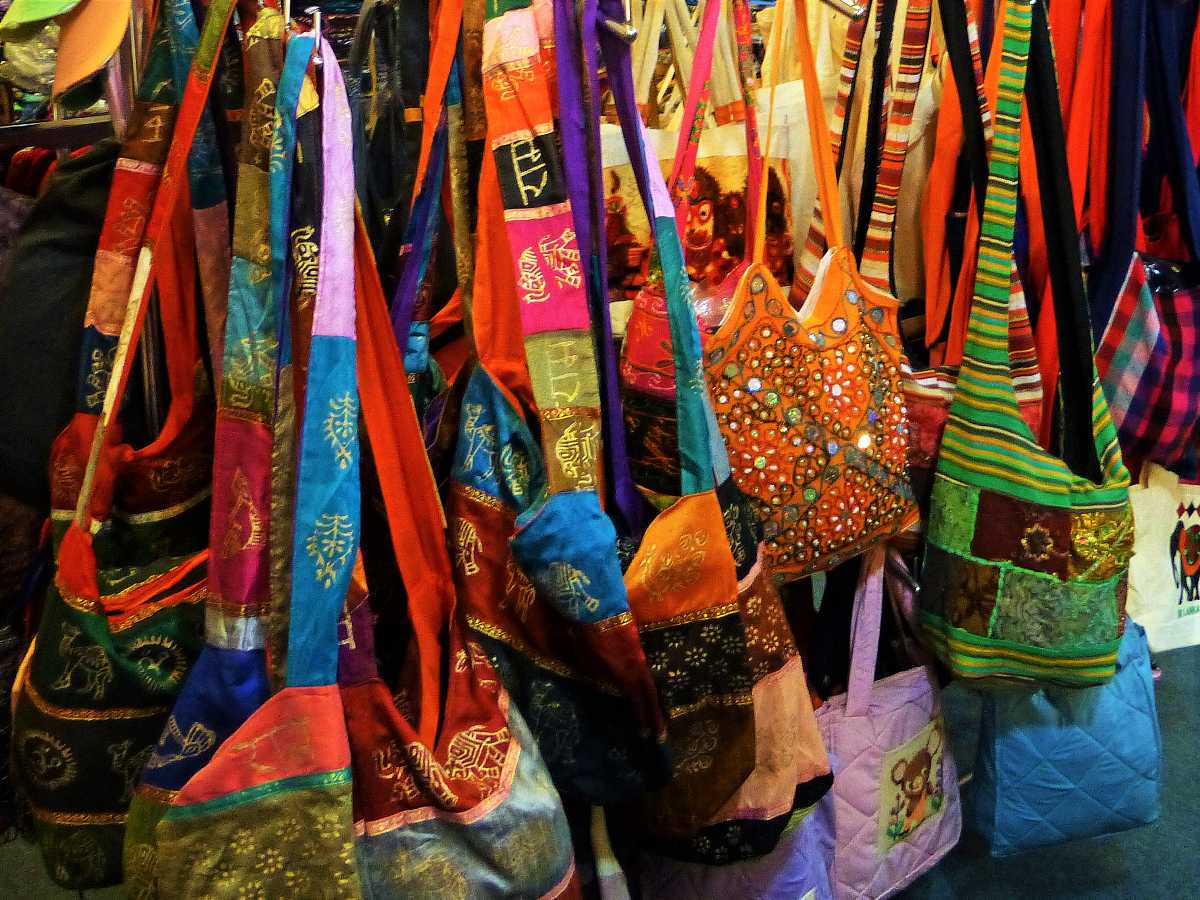 Timings:

Location: 30 Church Street Fort, Galle 
8) Exotic Roots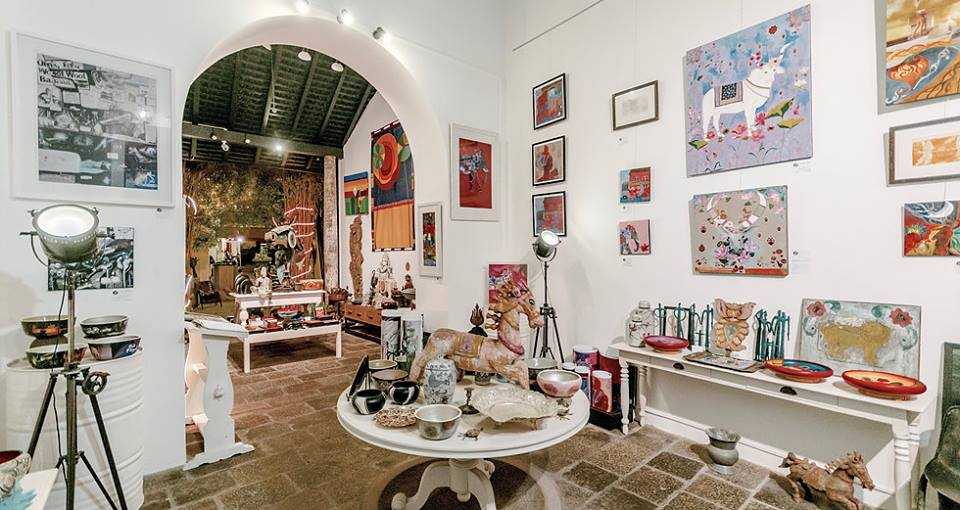 Timings: 

Location: 50A Lighthouse Street, Galle
9) The Three by TPV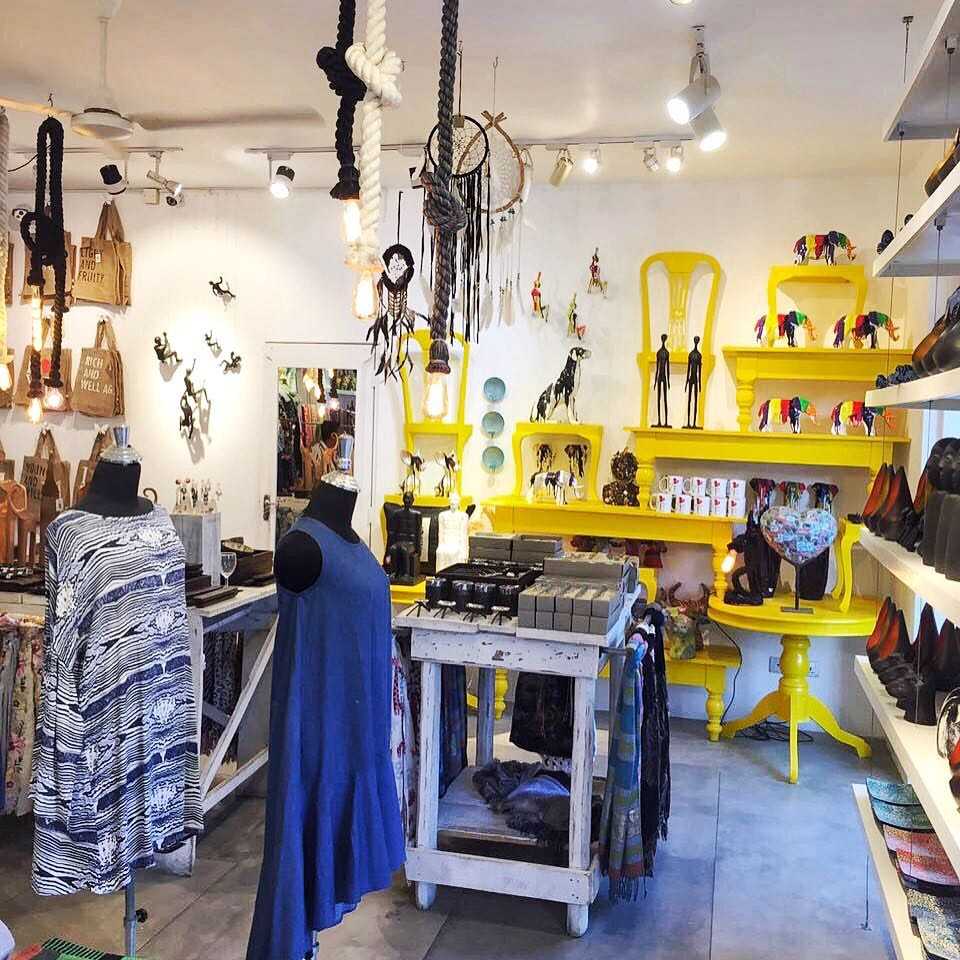 When the traditional merges with the new, the range of diversity it brings can be felt in the products designed and curated by The Three by TPV. if you have an affinity towards sophistication and splendour at a fair price, Three by TPV is the ultimate destination. If someone is especially interest in home decor, this shop is a must visit. The exhaustively furnished ideas implemented in form of home decors will keep you awestruck. This place uses local craftsmen for the implementation of the designs that are made out of natural fibres, wood and stones. They also have a huge collection of jewelries and other artworks. They have other sections as well like Home by TPV Store and The Living Room by TPV.
Timings: 

Location: Layn Baan street, Galle
10) Lihiniya Gems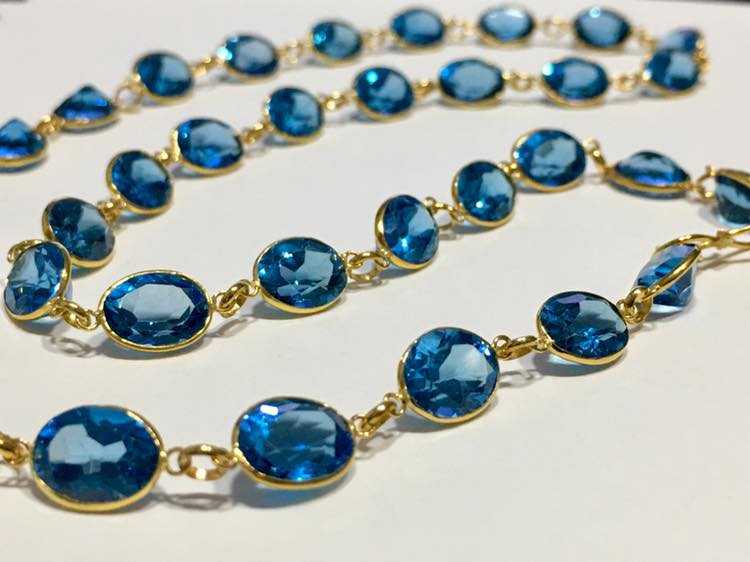 Reigning in the southern province of Sri Lanka inside the fort of Galle, Lihiniya Gems is one of the oldest jewellery shops in Galle. Established in 1983, Lihiniya Gems, in its truest sense, is a retail hub for stones and gems of varied colors and qualities. It caters to the wants of hundreds and thousands of tourists arriving at this shop every year. They are also equipped at making fine jewellery out of gold, silver and platinum that lasts for long stretches of time. For the last three decades, Lihiniya Gems has provided its customers with a variety of choices at reasonable prices making it worthwile for shopping in Galle.
Timings: 

Location: 42a, hospital Street, galle
11) Ibrahim Jewellers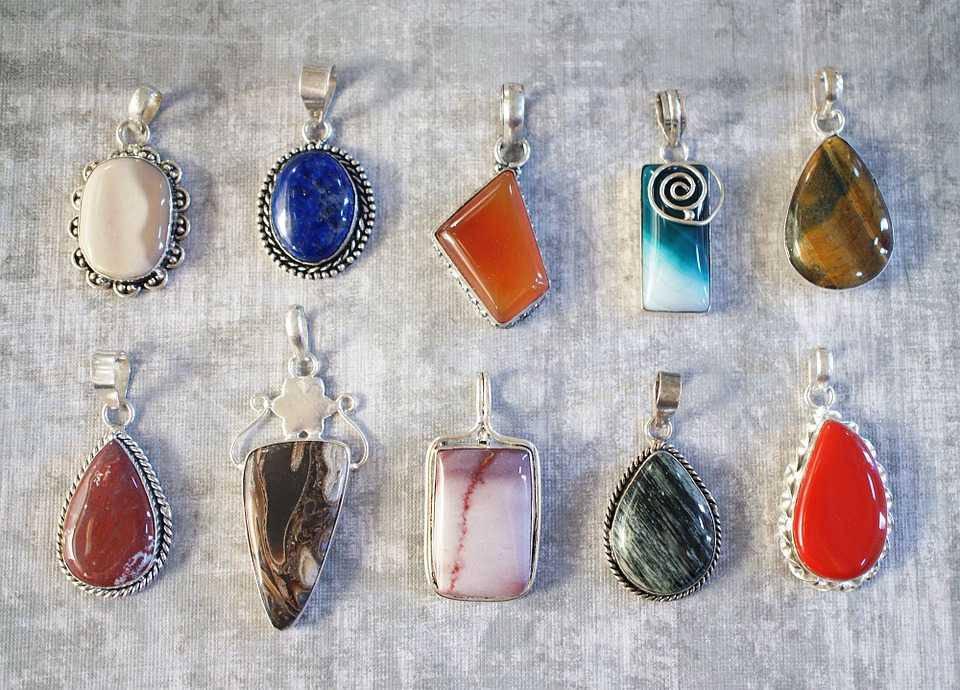 Ibrahim Jewellers is where quality meets fashion at every step. Want to get the contemporary look? Go to Ibrahim Jewellers. Want to get a sapphire sophisticated neck piece for a traditional affair? Go to Ibrahim Jewellers. Fashion is what you wear and Ibrahim Jewellers ensure what you wear speaks for you. The jewellery business has been running for over a century ensuring it as one of the most desired and reputed shops in Sri Lanka. Sri lankan sapphires can be best located in Ibrahim Jewellers. Not just sapphires, even gold or stacked stone earrings, rings and necklaces are available here. Safa, the famous jeweller of this shop, can also help you get a customized design in due time. People from far away lands travel to Ibrahim Jewellers of Sri lanka especially to purchase these polished pieces of art. If you are an ardent admirer of jewellery, don't miss a chance to visit this place for enthereal shopping in Galle.
Timings:

Location: 47 Church street, Galle
12) Raux Brothers


Timings:

Location: 96 Pedlar street, Galle