The most exciting time of the year is when you get your picnic mats out to plan a nice family day out and enjoy the sunny day, outdoors. Nothing can beat the fun of spending some quality time with family or friends amidst the natural beauty with a lovely meal and outdoor activities. Picnics are for one and all, be it the younger, elder or even teens who would not mind spending a day out with siblings and parents. Now if you live near
Indore
, you can never run out of options to put together a family picnic.
We have made a list of picnic spots near Indore where you can devour a meal under the sun and indulge in some fun-packed activities:
1. Patalpani Waterfall
Located in Mhow Tehsil, Patalpani Waterfall is approximately 300 feet high. A hidden gem, it is a favourite picnic spot among families with its majestic beauty. During rainy seasons, the water gushes through great force, and hence, it is also ideal for specific adventure activities. A peaceful atmosphere offers a beautiful option to unwind for families. While you are visiting Patalpani Waterfall, make sure you also visit the
Maheshwar
,
Omkareshwar
and other pilgrim sites in the region. Plan a picnic around July to October months to capture the true essence of the place.
Timings:
06:00 AM - 06:00 PM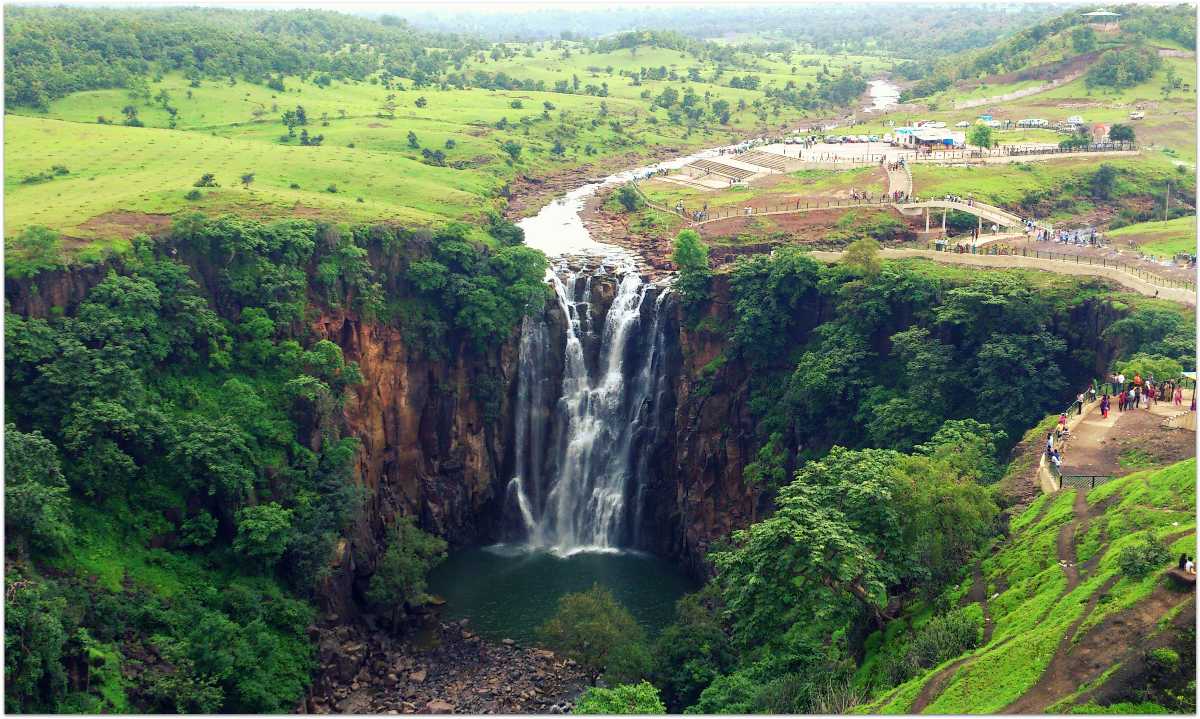 2. Pipliyapala Regional Park
Also known as the Indore Regional Park offers a very tranquil atmosphere with a lake surrounded by lush greenery for a perfect family picnic near Indore. It is more like a serene oasis amidst the urban jungle. Go on a boat ride and take a picture near the water fountain to keep the memory fresh for the years to come. The French Indian Gardens will let you imagine all the possible shapes that your mind can picture. While you can pack some delicious homemade snacks, there are also food counters selling some delightful local treats.
Ticket: For adults:
INR 25
For children:
INR 10
Timings:
11:00 AM - 9:00 PM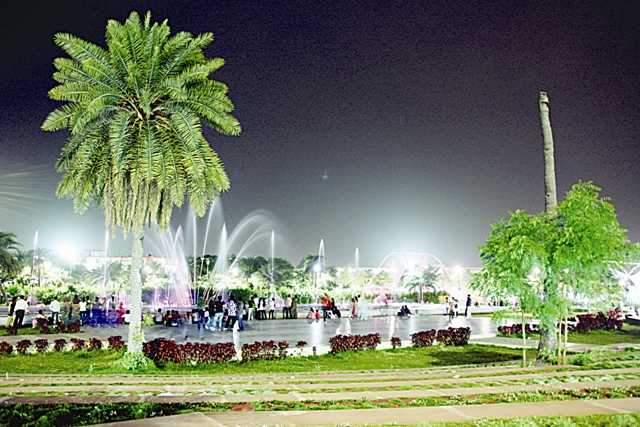 3. Sirpur Lake
For bird photography enthusiasts, a visit to the Sirpur Lake is mandatory. Declared as an IBA (an Important Bird Area), the lake receives around 150 different species of migratory as well as resident birds. To name a few, Eurasian Wigeon, Brahminy Shelduck, Zitting Cisticola, Open Billed Stork, Purple Heron, Short-Eared Owl, Singing Bushlark, Greater Flamingo and Bluethroat are some of the birds that can be spotted here. A butterfly park is also in the pipeline as a part of an ambitious plan for the Sirpur Lake. The Lake is spread over a whopping 800 acres. Escape the daily hustle and bustle of the mundane life to this peaceful green retreat with family and spend a day in nature's company.
Timings:
06:00 AM - 07:00 PM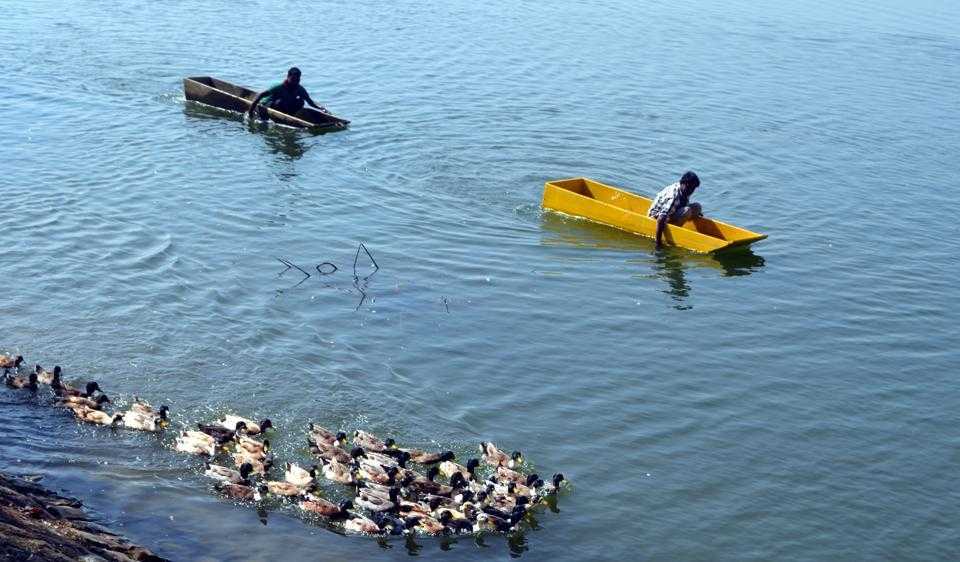 4. Ahilya Fort, Maheshwar
Away from the noise of the world, the Ahilya Fort in Maheshwar is ranked among the favourite picnic spots for families who are interested in spending a day right next to history and river Narmada. The town of Maheshwar is 4000-year old which takes you back to an era when queen Ahilyabai Holkar ruled the place. The Fort is situated next to the picturesque ghats or river steps which offers a great site with priests chanting mantras. The Fort has been converted into a hotel which overlooks the
Ahilyeshwar Temple
and the river bank. The elegant architecture of the Fort will leave you mesmerised. Boat rides are the best way to enjoy the sunrise and sunset at the banks of the river.
Timings:
07:00 AM - 07:00 PM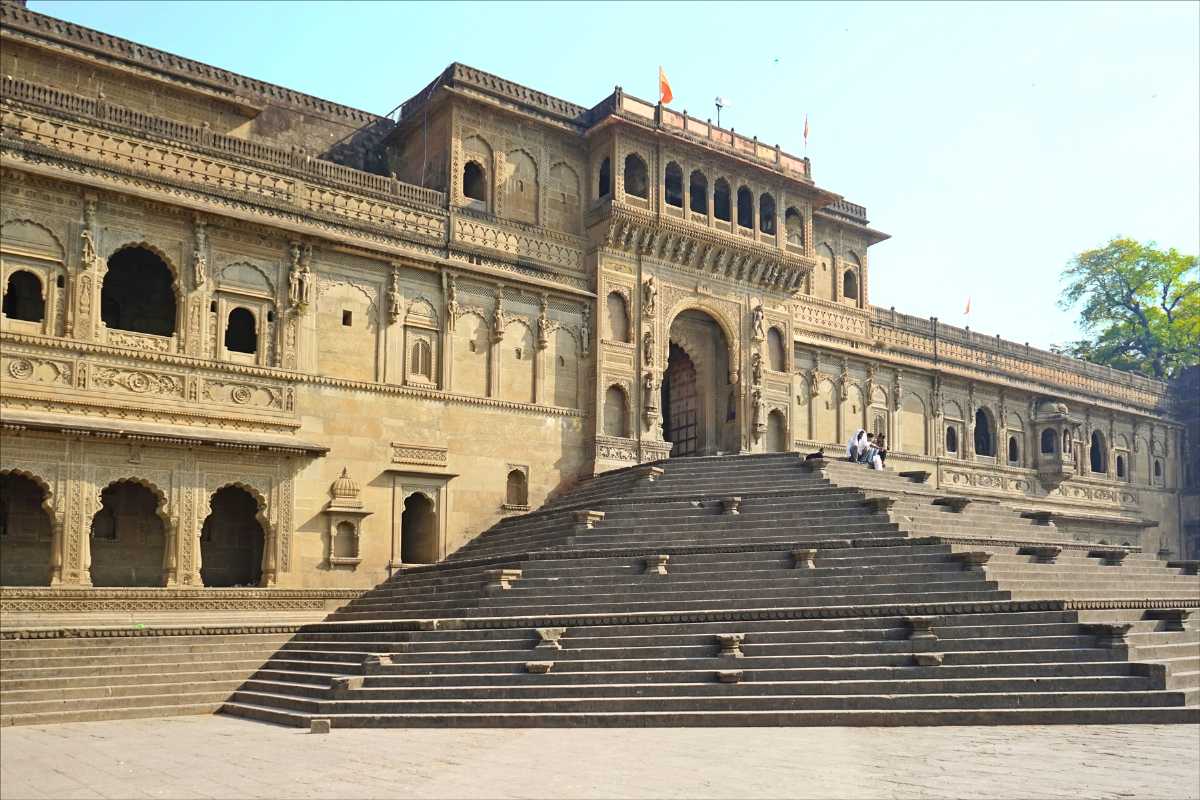 5. Gomatgiri
A pilgrimage site for the Jains, Gomatgiri is located at a distance of merely 10-minutes drive from the Indore airport. A 21 ft statue of Gomateshwar which is a replica of the gigantic statue of Bahubali at Shravanabelagola is a major attraction. The statue of Gomateshwar is situated at a hill. Apart from this, there are also 24 temples, each representing the 24 Tirthankaras of Jainism. Gomatgiri is a picnic spot that will reward you with the best views of the area.
Timings:
07:00 AM - 10:00 PM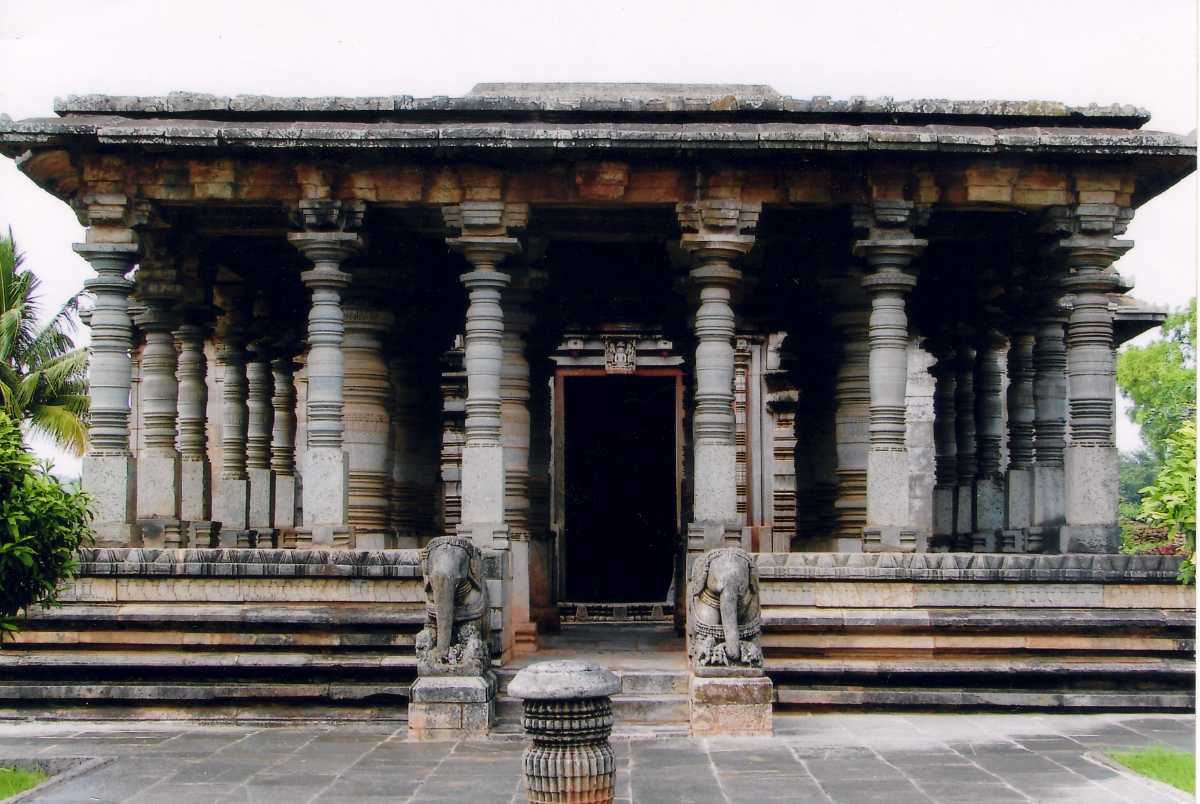 6. Hatyari Khoh
Do not judge this place by its name. A delightful waterfall, at a distance of 33.4 kilometres in Dongarkheda village, offers a weekend getaway packed with adventure amidst natural beauty. During the rainy season, the waterfalls offer a great view although it is not fit for trekking as it has a deep trench. The platform near the top of the falls can be a splendid spot for setting out your picnic.
Timings:
09:00 AM - 06:00 PM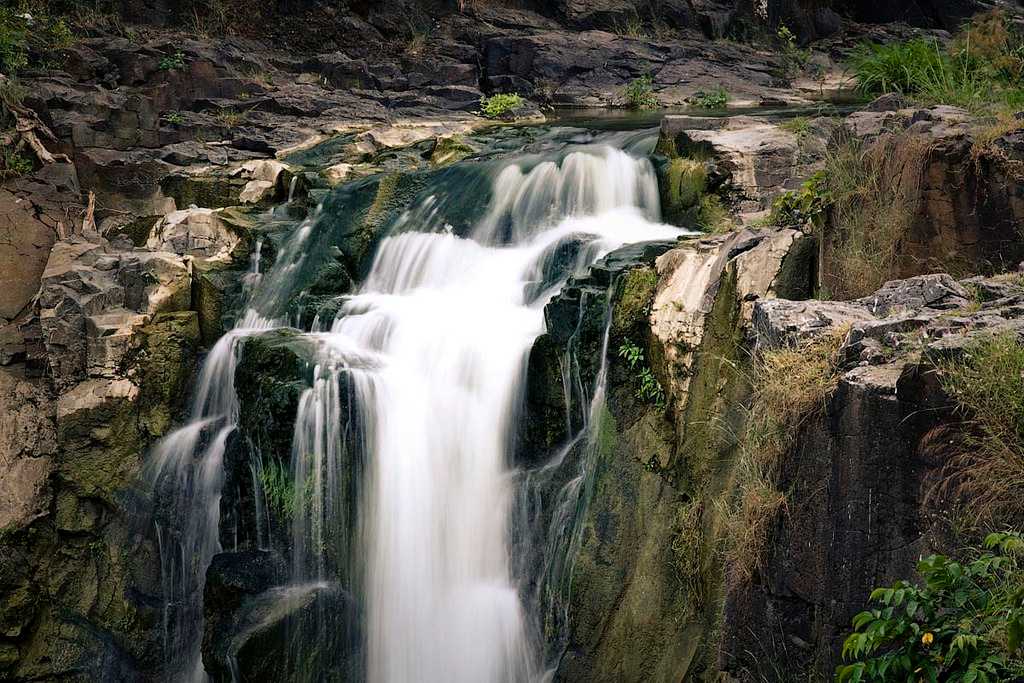 7. Tincha Fall
The alluring Tincha falls are a complete entertainment package if you are planning a day out with family. A canyon as well as a gorge, the waterfalls get their name as they are located in the village Tincha. With the sun on your face, eat outdoors with a beautiful view as the fall bloom after the rainy season. The water plummeting at a height of 300 ft. also has a pond for those who would like to take a swim in it. Trekking is another activity that you should indulge in if you are a nature lover if you are planning for a family day out here.
Timings:
24 Hrs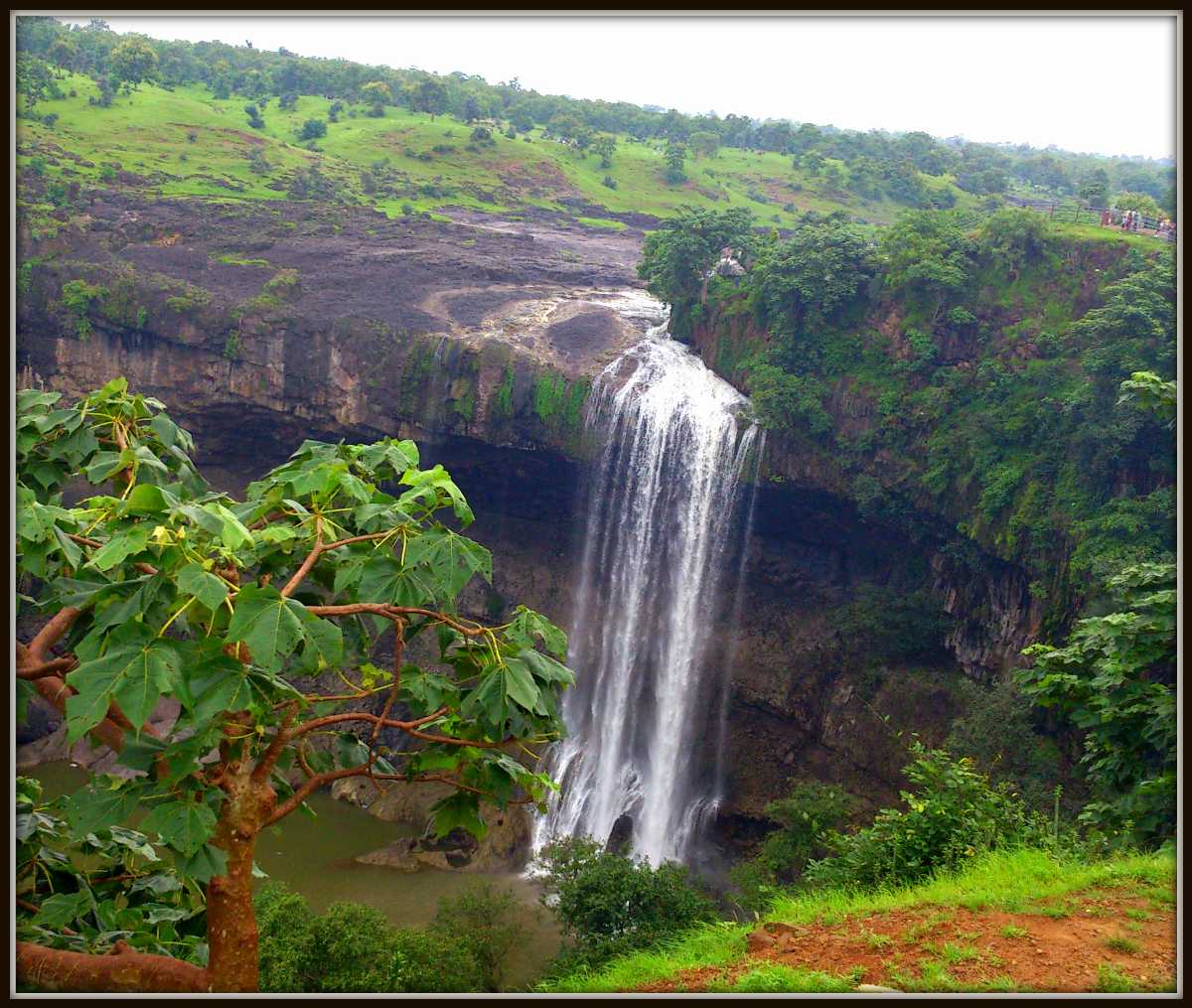 8. Janapav
It is a famous tourist spot located on the Indore-Mumbai highway. The Janapav Kuti is a mountain that offers a spectacular view of the area where you can go for a walk around or even trek your way to find a quiet spot to lay out your picnic. Around Diwali, a mega fair is also held annually which is a must-visit gala. The highest point of the Malwa plateau is a beautiful getaway during the rainy season.
Timings:
24 Hrs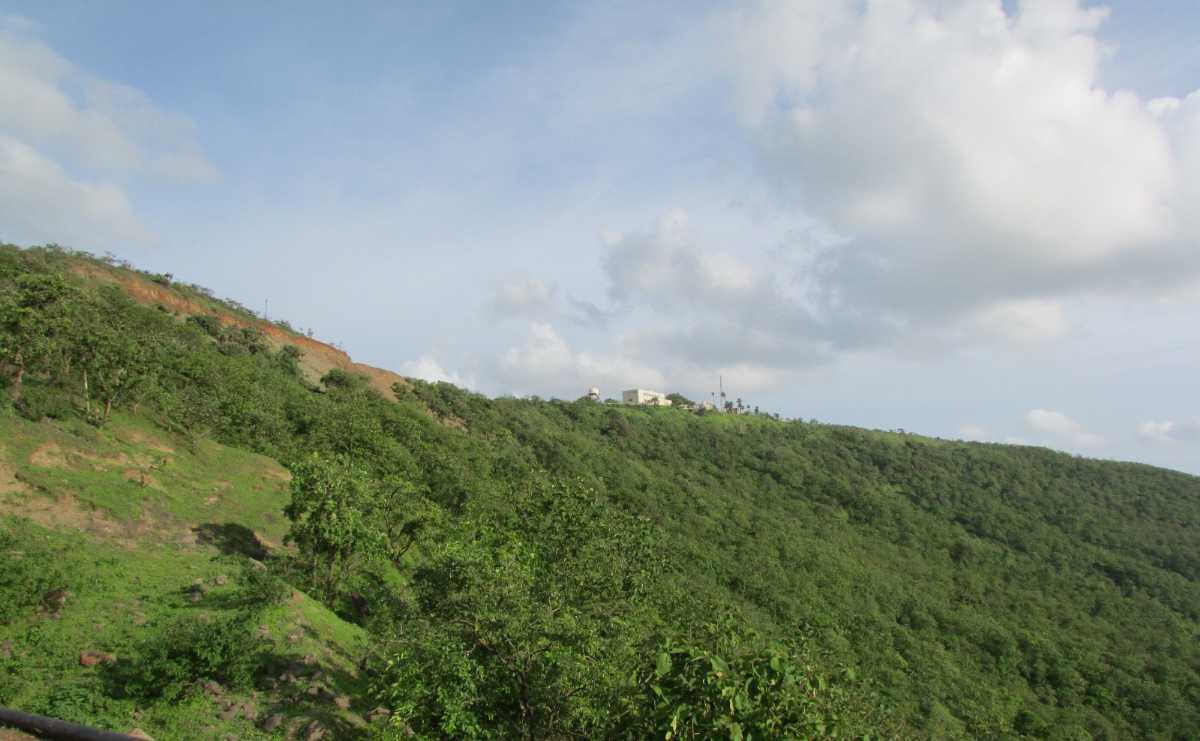 9. Kamla Nehru Prani Sangrahalay
The idea of finding a decent picnic spot at a zoological park is undoubtedly exciting and if the place in consideration is the Kamala Nehru Park also known as Chidiya Ghar, it is even more promising. With a high entertainment quotient for all ages, it is a beautiful place to relax and explore with various options such buggy rides, elephant rides, pony rides, camel rides for an unforgettable picnic. You can also catch a glimpse of and capture a large variety of birds and animals in your camera. The toy train that goes around the park is a must-try activity at the park.
Timings:
9:00 AM - 5:00 PM
Ticket:
INR 100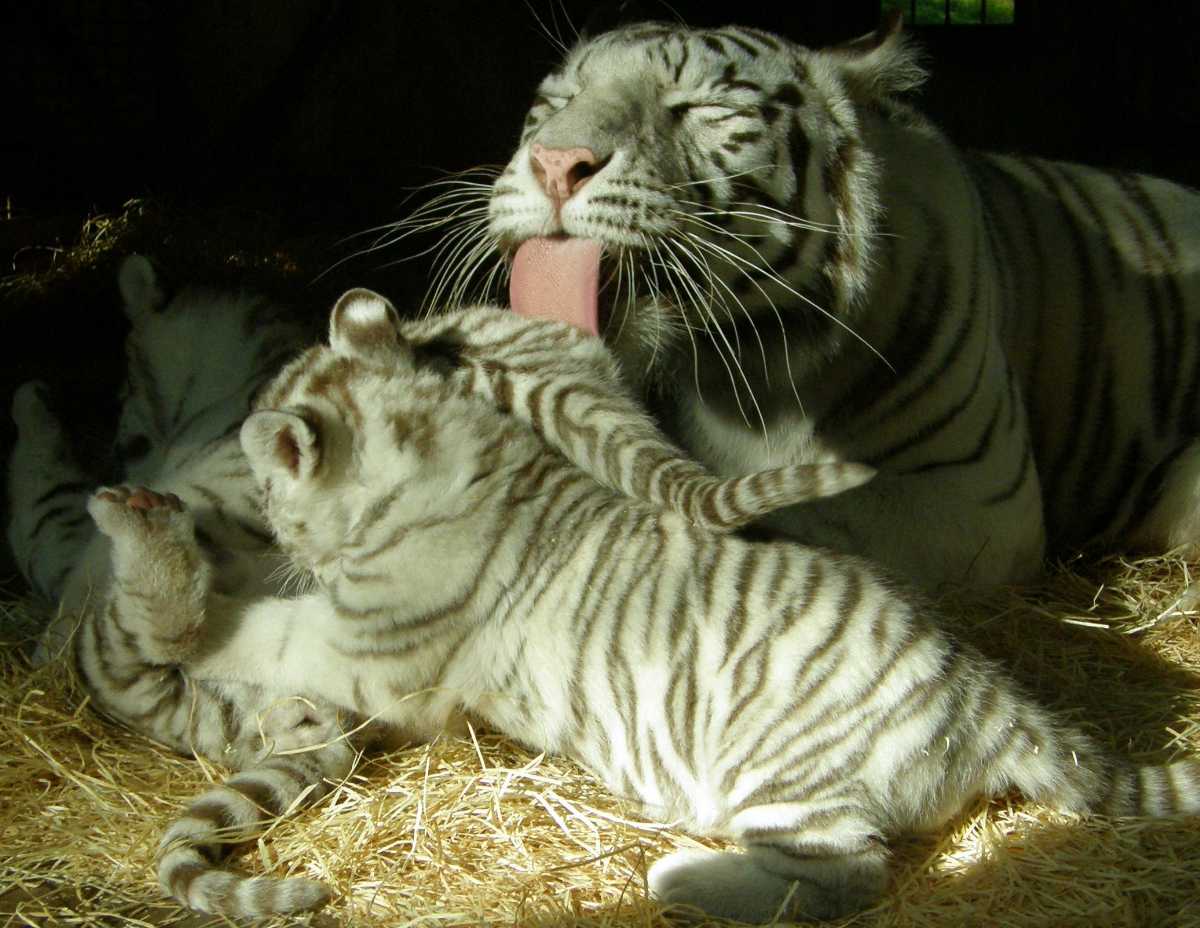 10. Choral Dham
The region around the Choral Dam is blissfully peaceful at any time of the year. There is ample space where you can spread out your picnic blanket to spend a lazy day with a magnificent sunrise or sunset as a backdrop to your family photograph of the day. The cool breeze in this hilly area is soothing while you munch on your favourite snacks with your near and dear ones.

11. Mohadi Falls
The breathtaking sight of water falling from a height is always thrilling, and Mohadi Waterfalls are just the perfect spot where you would take your family to visit for a picnic. Easily accessible, the Waterfall is located at a distance of 30 kms from Indore, it is an idyllic picnic spot if you are looking for a break from the monotony of life and want to be with your family.
Timings:
24 Hrs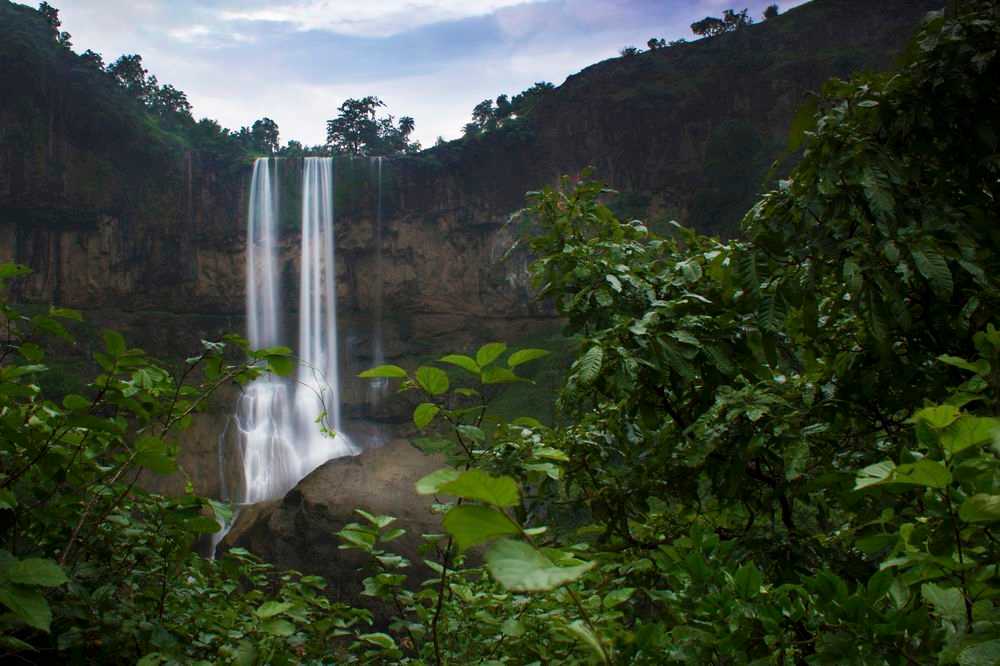 12. Bamniya Kund
Another stunning waterfall, located approximately 37 kms from Indore, Bamniya Kund is a three-tier charming wonder of nature - a campsite, a cascade and a waterfall. Enjoy a walk through the luscious green jungle to double your appetite to savour those freshly packed sandwiches for your picnic. In pleasant weather when the grey clouds loom above, spending time in the cool stream is the picture-perfect moment at this tourist spot.
Timings:
24 Hrs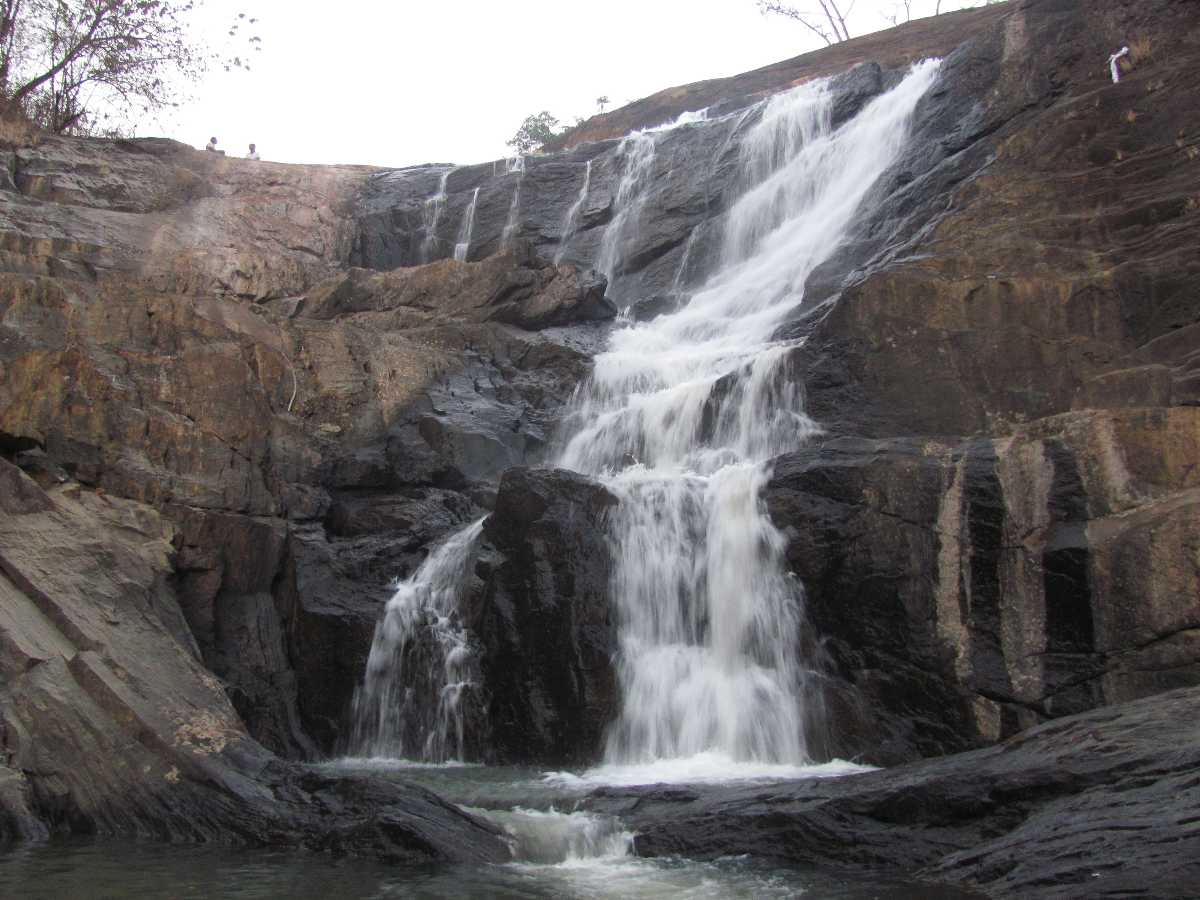 13. Meghdoot Upvan
A well-maintained garden near the Indore city, Meghdoot Upwan is considered among the most visited picnic spots in the area. The numerous variety of flowers and the colour splash all over the place will not let you stop clicking Instagram-worthy pictures of the flower beds. There is also an amusement park names a Mangal Merry Land inside the park and a dedicated recreational area for children. An ideal destination for families, Meghdoot Upwan, is located at a distance of 4 kms from Palasia.
Timings:
7:00 AM - 7:00 PM
Ticket:
Weekends INR 10 and Weekdays INR 5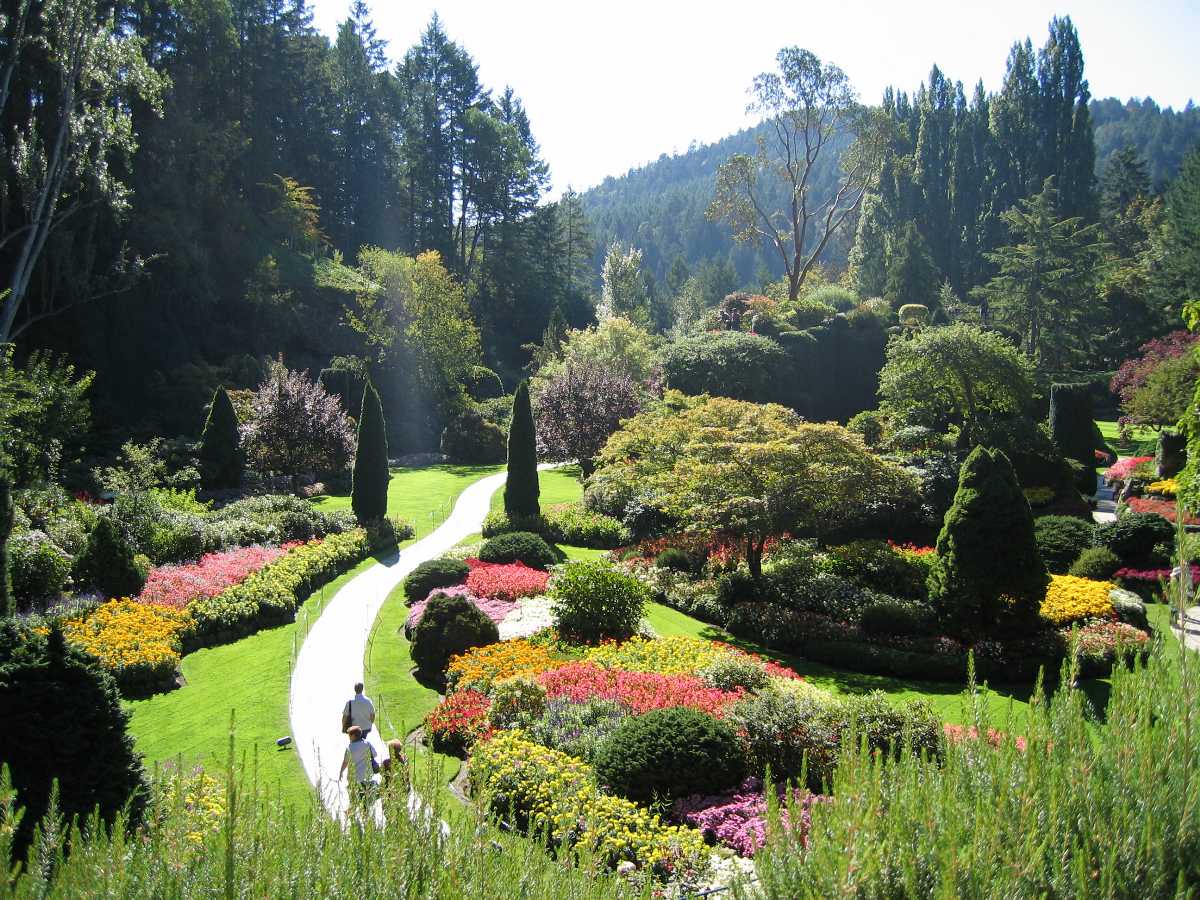 14. Tafreeh Agro Park
For a day with family where you get to explore fantastic adventure games at a real beauty nestled in nature's lap, you must visit Tafreeh to enjoy nature's beauty. The park offers variety of activities such as Water Maze, Cross the Hurdle, Snail's Pace, Lakshman Jhoola, Phantom's Fall, A Date with Nature, Music Gazebo and many more to let you create some picture-worthy memories while you experience the adrenaline rush take over you.
Timings:
10:00 AM - 06:00 PM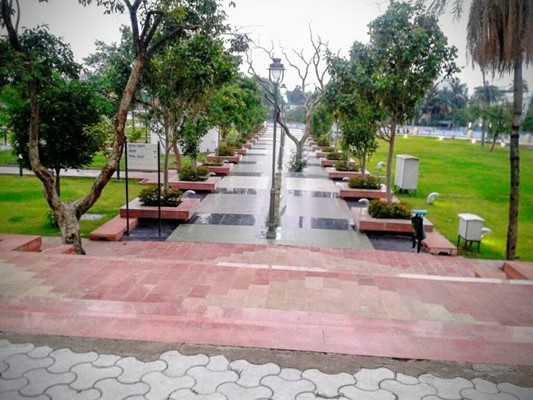 15. Sitlamata Falls
At a distance of 60 kms from the maddening crowd of the city of Indore, Sitlamata Falls is located near a village called Manpur. The Waterfalls make a lovely spot for a picnic with a majestic view of the water gushing at a tremendous speed where you can also take a dip in the freezing water once the monsoon season arrives. There are three natural caves in the area which is believed to be the hiding place of Holkar State Pindaris.
Timings:
24 Hrs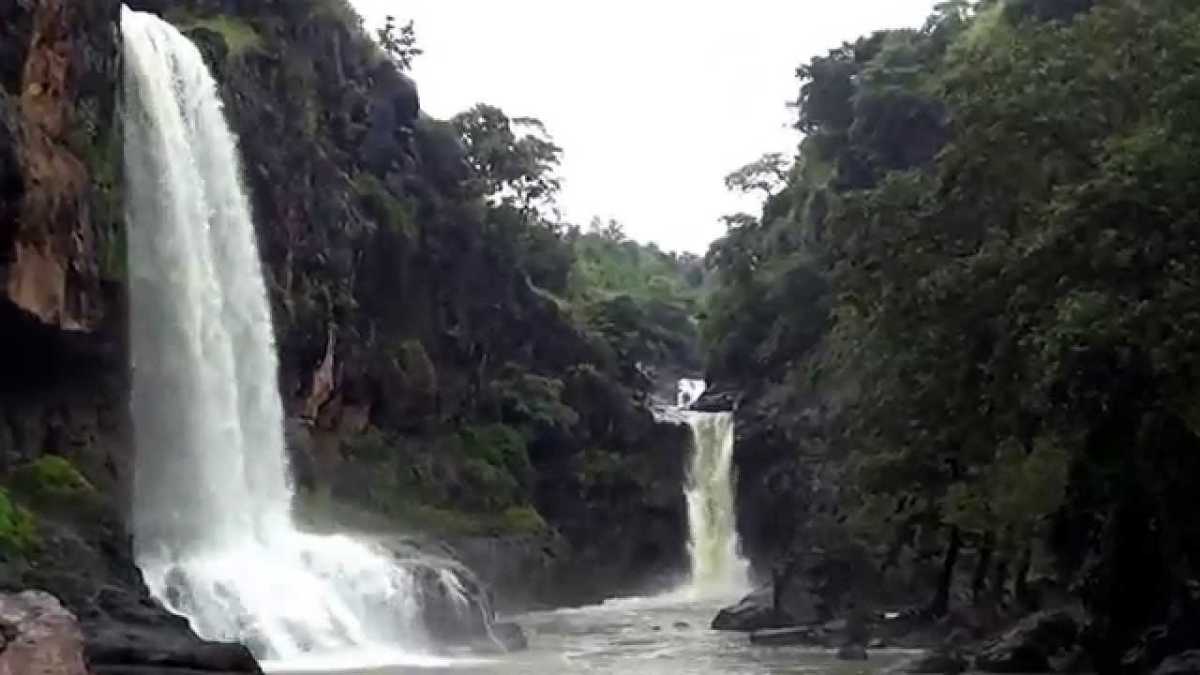 16. Ralamandal Wildlife Sanctuary
This beautiful wildlife and bird sanctuary is an ideal picnic spot for nature lovers. Established in the year 1981 for the conservation of flora and fauna in the region, Rala Mandal is 20 kms away from the city of Indore. Inside the sanctuary, there is also a palace which was built by the Holkers during their reign. To have a good view of the elephants, deer and others among animals and eucalyptus, teak, Chandan, Babool among the trees in the forest, one can opt for a camel ride. The perfect time to plan a picnic at Rala Mandal is between October and February.
Timings:
9:00 AM to 6:30 PM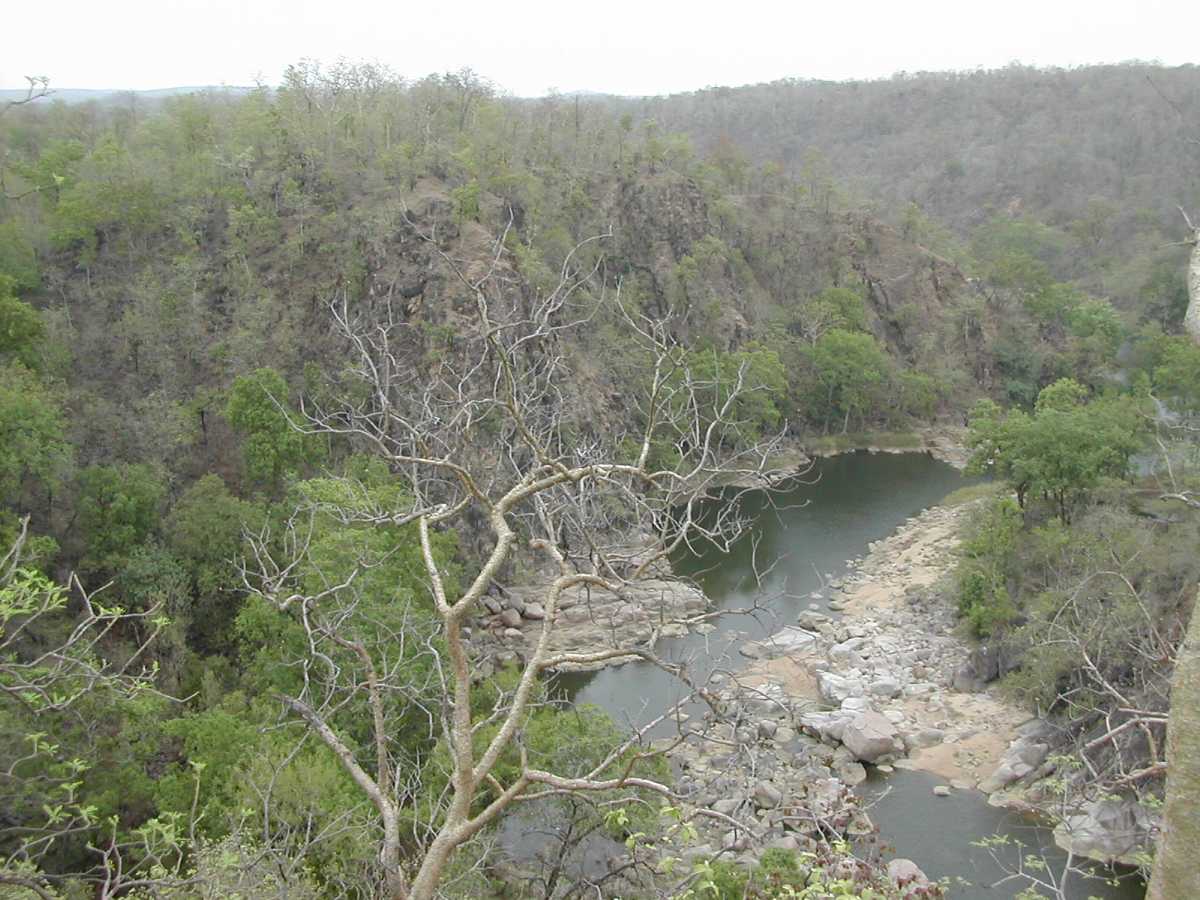 17. Hanuwantiya
Hanuwantiya is one of the islands amongst the archipelago situated in the Indira Sagar river. Hanumantia island is developed by Madhya Pradesh Tourism Development Corporation. The adventurous activities, resort and surrounded by water makes it an ideal getaway. During the Jal Mahotsava, this place is thronging with people and the colourful kites and hot air balloons that fly ornate the sky making the whole place look mesmerizing.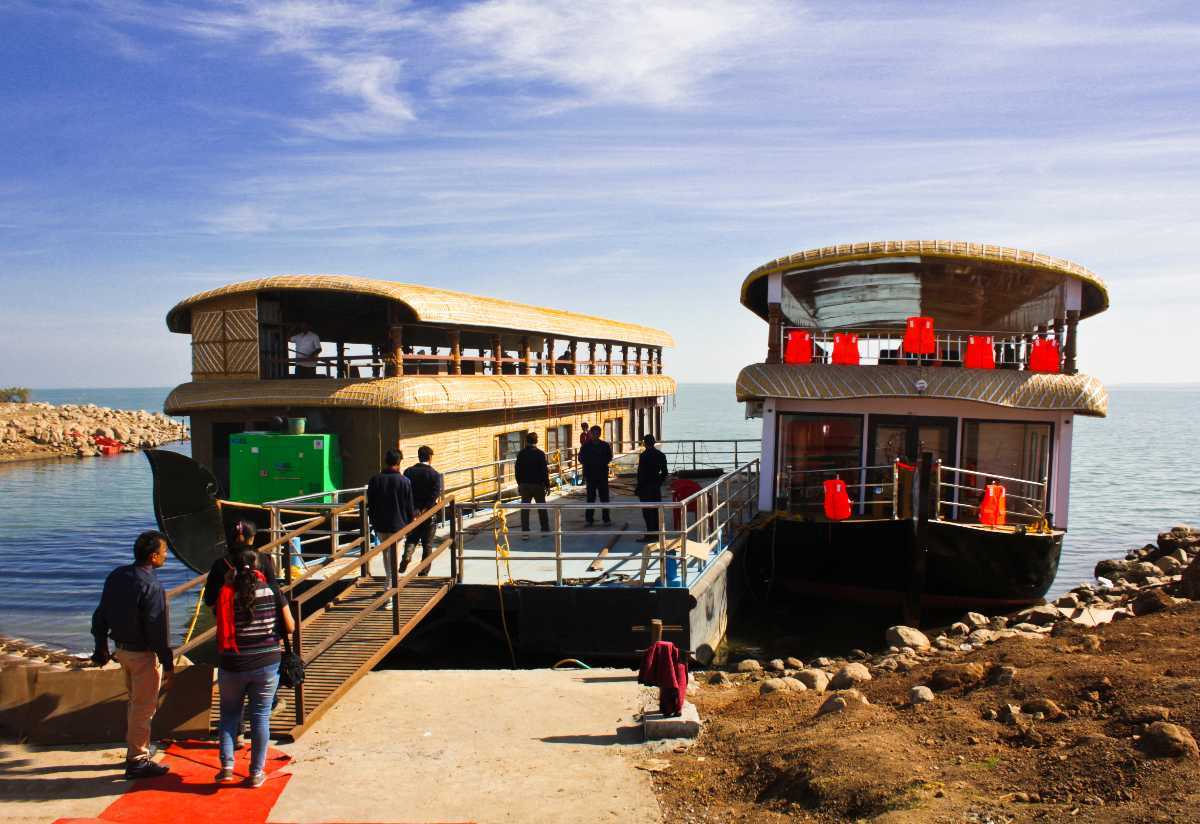 Activities in Hanuwantiya:

a. Jet Ski
The ferocious water of Indira Sagar is perfect for indulging in Jet Ski. Flowing wind, combined with the speed of the motor will be a thrilling experience. The Jet Ski usually costs around Rs. 750, which will be worth the exciting adventure.
b. Snorkelling
Snorkelling will provide you with the opportunity to explore the vibrant and colourful life that the river has.
c. Scuba Diving
Scuba diving is just the activity of you if you want to explore the water comfortably and it's colourful life. Scuba diving in the sea near Hanuwantiya island will leave you enchanted, and you will be awestruck after seeing the bright and various types of fishes and plants that live there.
d. Water Zorbing
Water zorbing is another activity that you could try your hand at Hanuwantiya island. You will be packed in a big airball and left to float on the water. This activity is an interesting and exciting concept that is must try.
e. Big Cruise
Big cruise is for the people who want to spend some quiet and peaceful time in a boat enjoying the magnificent beauty of this place. The cruise peacefully floats on the water going around the island where you can sit back, relax and relish the splendid view of the water and the island.
f. Water Parasailing
Water Parasailing is for those who want to enjoy the water as well as the air. This is for people who wish to are daring and want to indulge in the extra thrilling activity. You will feel as if you are flying in the air. Water Parasailing usually costs around Rs. 1000.
g. Water Surfing
If you are not a pro at surfing but still want to try your hand at it, water surfing is just the activity for you. This will be completely safe as the surfboat would be attached to a motorboat and all you have to worry about is maintaining your balance. Water surfing usually costs around Rs. 1500.
h. Hot Air Balloon
If you do not want to indulge in any of the water activities, you can take the ride of a hot air balloon which will give you a bird's eye view of the whole place. The hot air balloon ride will make you feel as if you are flying in the air and would without a doubt, be a pleasant experience.
18. Gidiya Koh Waterfall
Gidiya Khoh Waterfall is situated near Indore and is essentially a monsoon fed waterfall. Hence the most ideal time to visit the waterfall is during the rainy season to experience the gurgling rush of water in all its glory and splendour.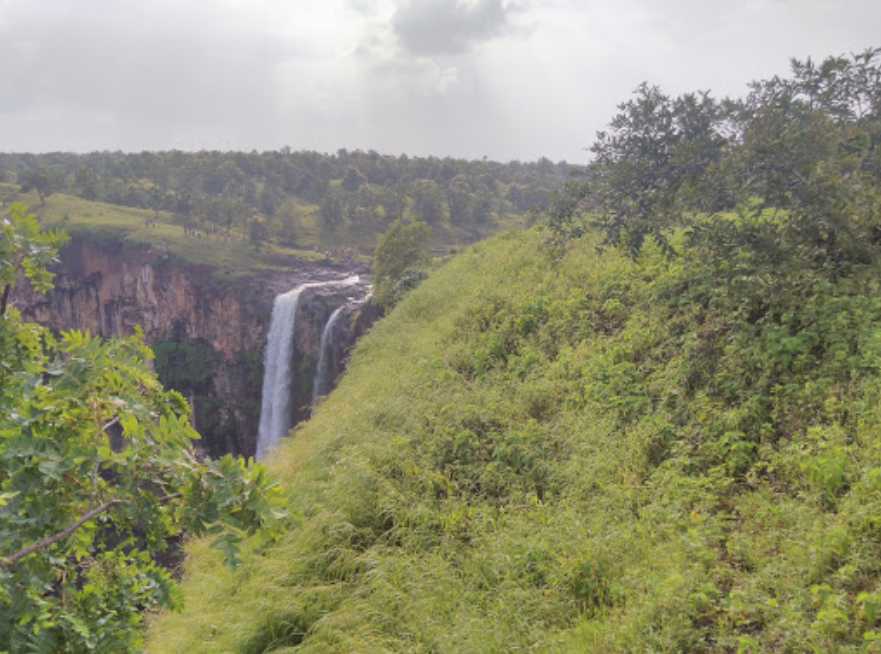 19. Mandu
Mandu, a city located in the Malwa region of Madhya Pradesh, is the epitome of architectural excellence. This city is testament to the unconditional love between Prince Baz Bahadur and Rani Roopmati. Mandu also boasts of the oldest erected monument of India.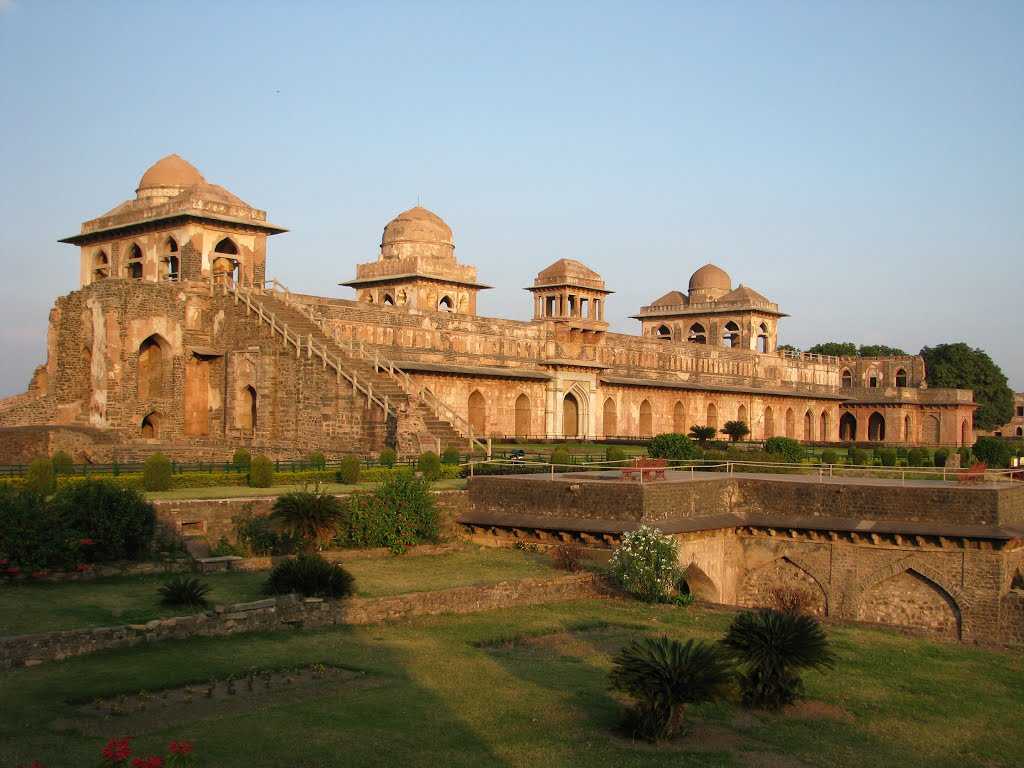 People living near Indore are surely blessed with an abundance of scenic places that would give you enough reasons to get some sandwiches packed and get going for a memorable day out with your loved ones. With the growing urbanisation, we all seek some calm escapades with family. Enjoying the perks of a strategic location of the city, Indore has plenty of retreats with vibrant greens setting the picnic mood right. Go out on trekking with your loved ones and click frame-worthy family pictures at these places with rich scenery in the background to add colours.