Koh Chang, one of the most sought after islands of
Thailand
, strikes an intricate balance between deafening sound boxes and a complete buzzkill. Along with unique nightlife and out of the box concept bars, it also provides relaxing cafes to have a drink and catch up with friends. Whether you're a party freak or a social butterfly on the low, there's something here for everyone. Visitors enjoy the nightlife in Koh Chang through the different attractions it has to offer. Beach bars, themed bars/restaurants, beer bars, live music bar, and more; here's the ultimate guide for every party freak!
Here are the top places to visit based on the beach you're at!
1. White Sand Beach
Koh Chang is known for all that happens when the sun goes down. White Sand Beach is the life of all things fun at Koh Chang. Home to the most popular bars, amazing night shows, and the best live music; White Sand Beach tops the list with its exciting hot spots. Apart from the beachside where visitors usually hang around and enjoy a bonfire, the real life of the party is down south at the "Little Pattaya" with the best beer bars.
1. Sabay Bar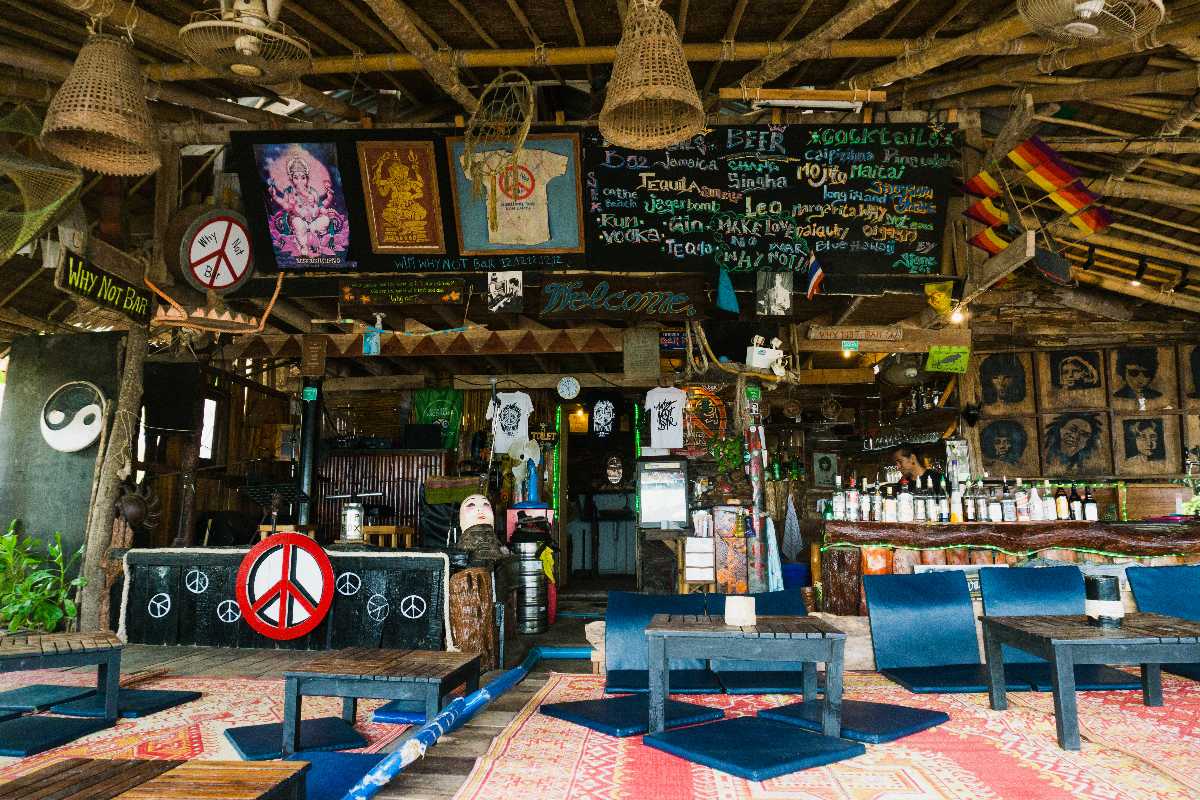 With the most picturesque views of the island, regularly head live music shows, and delicious food, Sabay Bar is the main highlight near White Sand Beach. The excitement and crowd increase right after sunset and you can enjoy all of these along with the frequent sea breezes. Unquestionably, it is the most popular bar on the beach where you're sure to catch the best of Koh Chang nightlife.
Opening Hours:
12:00 PM to midnight
Location:
near Cookies Hotel
2. Oodie's Place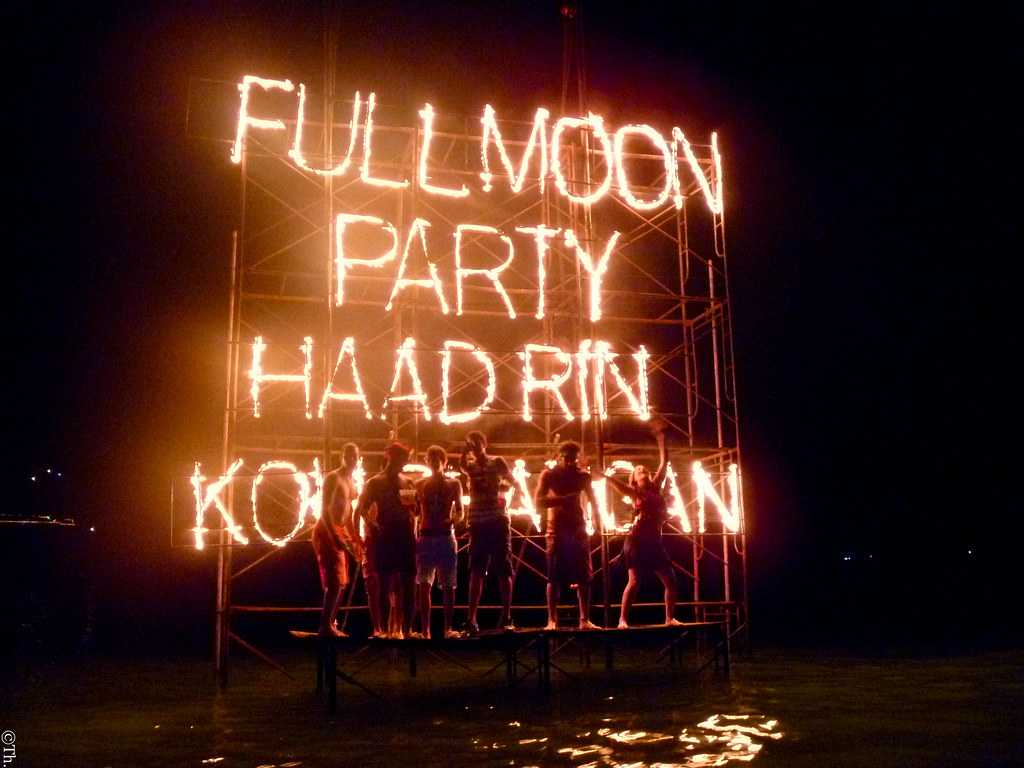 Another lively getaway for your next night out; Oodie's Place buzzes with great music and even better crowd. It has an ideal location, positioned near the beachside with delicious local cuisine. The DJ plays every night, offering you the best night dancing away with your friends! In case you're tired, you can sit and relax while watching the famous fire show.
Opening hours:
12:00 PM to 3:00 AM 
Location:
7/10 Moo 4, White Sands Beach Rd., Koh Chang, Trat 23120 Thailand
3. 15 Palms Restaurant
Located on the most stunning beach, 15 Palms Restaurant has a lively and friendly atmosphere, welcoming people of all ages. Whether you're vacationing with family or friends, this is a place which has something for everyone. 15 Palms Restaurant offers a variety of beers, beach barbecue every night, friendly staff, and fresh seafood.
What's more? It has a special menu for children! If not at the beach, you can try your hand at the pool table, or catch the scoreboard on the TV screen. Additionally, it also offers a free shuttle service to the Irish Pub called Paddy's Palm.
Opening hours:
 8:00 AM to 12:30 AM
Location:
1 /2 Moo 4, White Sand Beach Rd., Ko Chang, Trat 23120 Thailand
2. Lonely Beach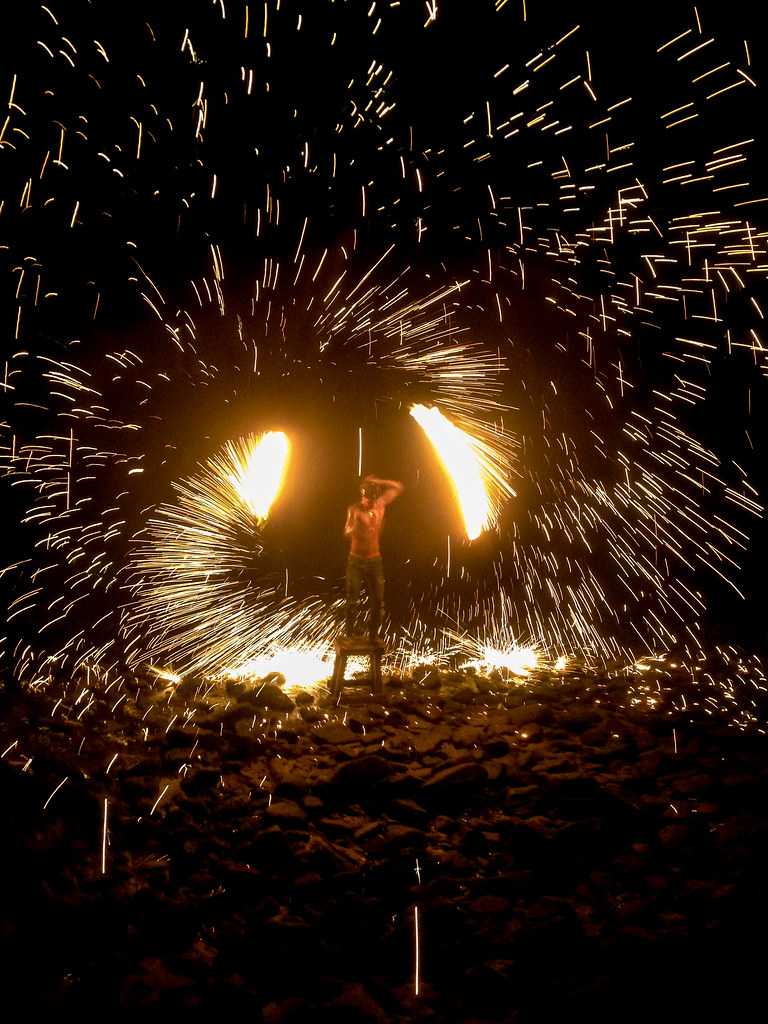 If you're making your way to Koh Chang, you're bound to hear the words Lonely Beach at least once. Lonely Beach is the core of nightlife in Koh Chang with the young crowd, loud music, and a sure shot place to make new friends! As you enter, you'll be surrounded by delicious snacks, Bob Marley hits blasting on the speakers, and a wild crowd. While Lonely Beach becomes a chaotic arena for the party freaks at night, its isolated location makes it the perfect place to relax during day time. Visitors treat themselves to sipping fresh cocktails and lounging on the beachside.
Here you'll find bars and nightclubs with not only electronic music and cheap drinks, but also more quiet and intimate bars to enjoy your night out with your close ones. Have a look!
1. Cancun Bar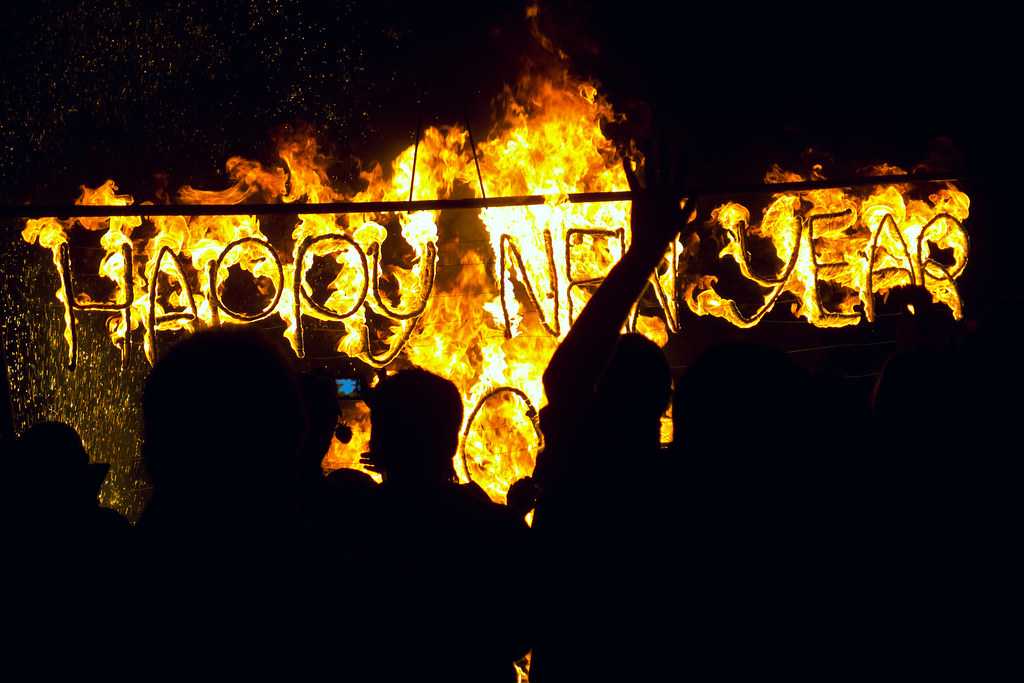 A beautiful hangout spot located near the sea, Cancun Bar is a famous hotspot for fire shows, beach bars, and the renowned weekly parties. When the sand is your dance floor, and there's a starry night sky above, it's bound to be a wild party! Soak in all the fun of nightlife at Koh Chang at the Cancun with great music, lively atmosphere, and welcoming staff.
Opening Hours:
24/7
Location:
Cancun Bar, 107 Moo 4, Lonely Beach, Koh Chang
2. Himmel Bar
Himmel Bar is a favourite of the young crowd. It is home to some of the best music, the famous disco, and several DJs playing throughout the night. You can grab the best offers on drinks and food, and most importantly, see the Koh Chang nightlife at its peak!
Opening hours:
7:00 PM to 2:00 AM 
Location:
Lonely Beach, Koh Chang
3. Mambo Beach Cafe
Centred on the Lonely Beach Plaza, Mambo Beach Café is placed near a gorgeous waterfront. Visitors enjoy lounging around during the day time and cold beers along with the local cuisine during the night. It is also located near one of the best sunset spots on the island.
Opening Hours:
 Till late
Location:
Lonely Beach, Koh Chang
4. Siam Huts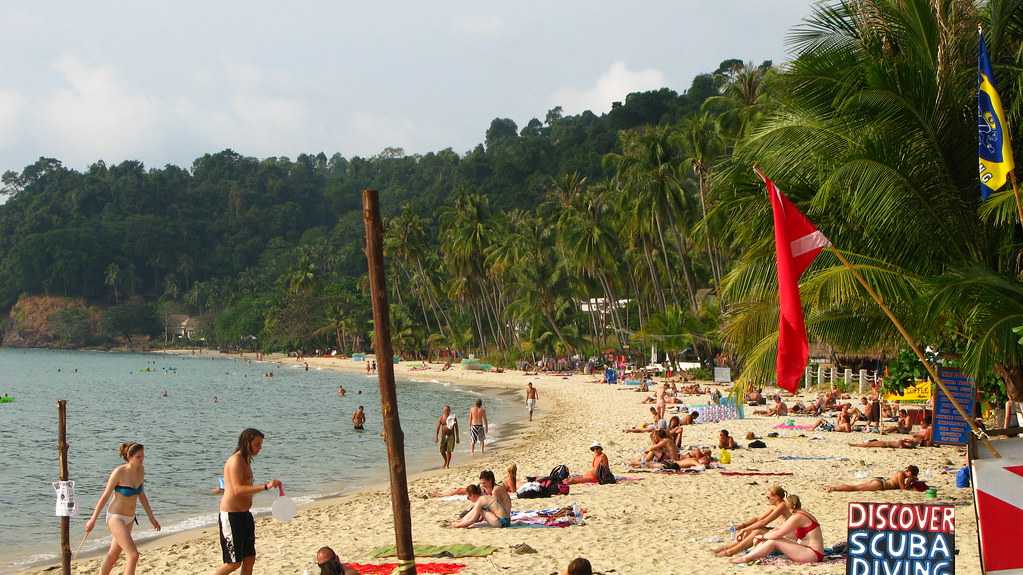 The most favourable spot for all the young ones, you're sure to make friends lasting a lifetime here. It is famous for regular parties with surprise guests and DJs. Head out here to have the most memorable and wild party you can imagine, along with delicious cuisine which will keep you coming back for more. Siam is also housing a luxury resort where you can crash and wake up to a stunning sunrise.
Opening hours:
Bar open till late, Resort open 24/7
Location:
100/1 Moo 4, Lonely Beach, Koh Chang
Along with these, visitors also make their way to Nature Beach, Gu Bar Bar, Banana Leaf Bar, Ting Tong Bar, and more to take in the entire nightlife experience on Lonely Beach.
3. Klong Prao Beach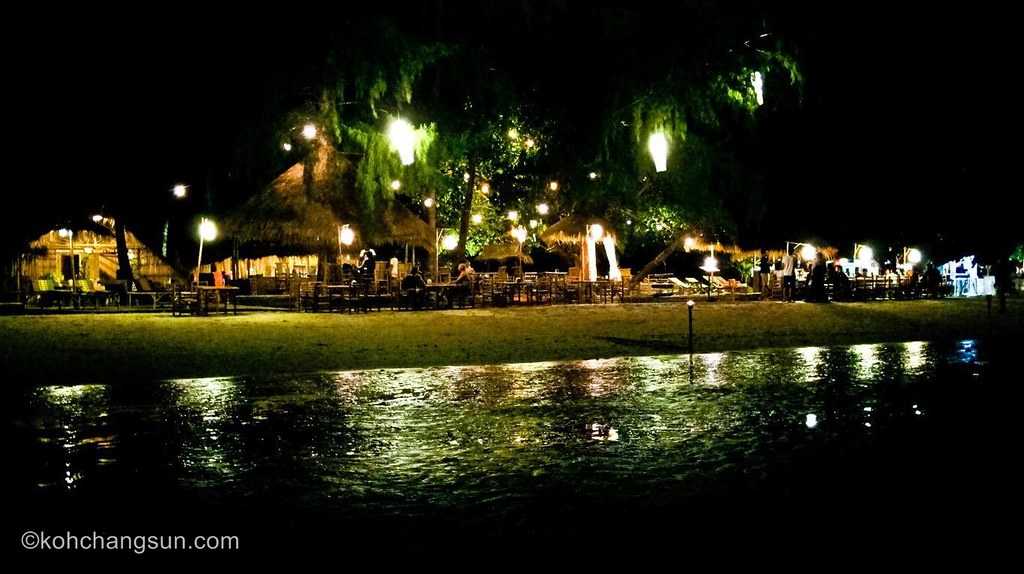 While you're at Koh Chang, do make your way to Klong Prao Beach offering relaxing resorts and lively bars. You may not find party freaks here, but it is a great spot to grab a few drinks and chill out in the calm, away from the buzz.
1. Sapparot Bar
Located on a canal, it is a relaxing and relatively less crowded terrace café. Famous for its beers and cocktails, children can enjoy shakes along with kayaking and fishing. You can also catch live sports shows and some live music now and then.
Opening Hours:
8:00 AM to 12:00 AM
Location:
Soi Vorvan, Klong Prao, Koh Chang Trad, Trat, Thailand
2. Pilot Bar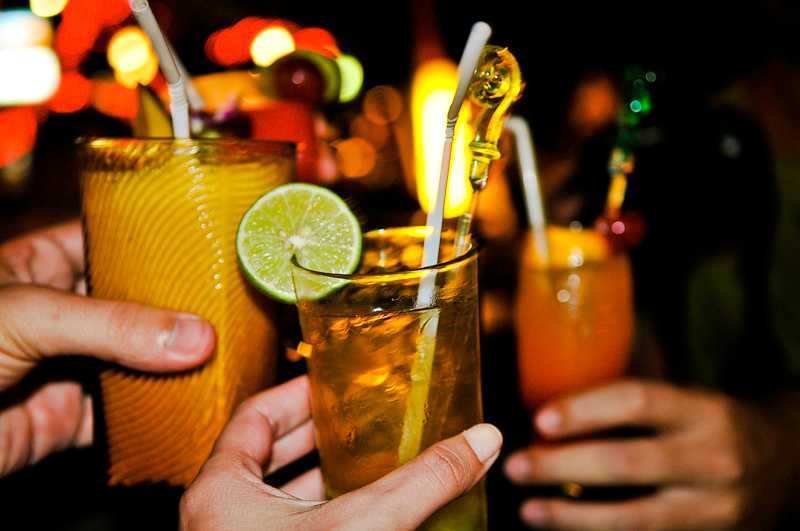 Another favourite on this beach is Pilot Bar cum Restaurant, ideal for adults and children. Visitors enjoy cocktails and authentic Thai cuisine during the sunset. Be sure to catch their happy hours for the best deals.
Opening hours:
 Till late
Location:
Klong Prao Beach, Koh Chang
Travellers also make their way to the Alchemy and Moley's for the fresh juice, live music, and beers!
4. Kai Bae Beach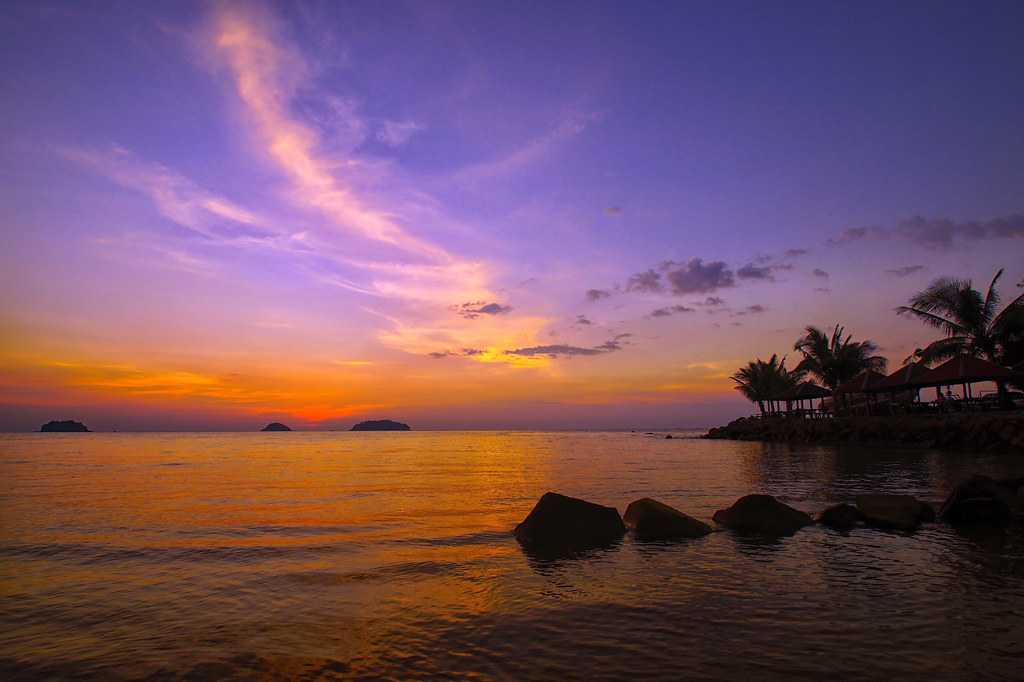 Kai Beach is another crowd favourite to grasp the best of Koh Chang Nightlife. With popular restaurants and bars, it is a beach which rarely sleeps. You're certain to find sports bars along with delicious Western and Thai cuisine!
1. Funky Monkey Café
Located near the main street, near the northern side of the beach, Funky Monkey Café is bar and café with delicious cocktails, cold beers, and even special teas! Catch the open mic sessions, live music, parties, and their signature cheesecake.
Opening hours:
11:00 AM to 1:00 AM
Location:
31/17/9 Moo 4 Kai bae Changwat Trat, Trat, Thailand
2. Mojito Lounge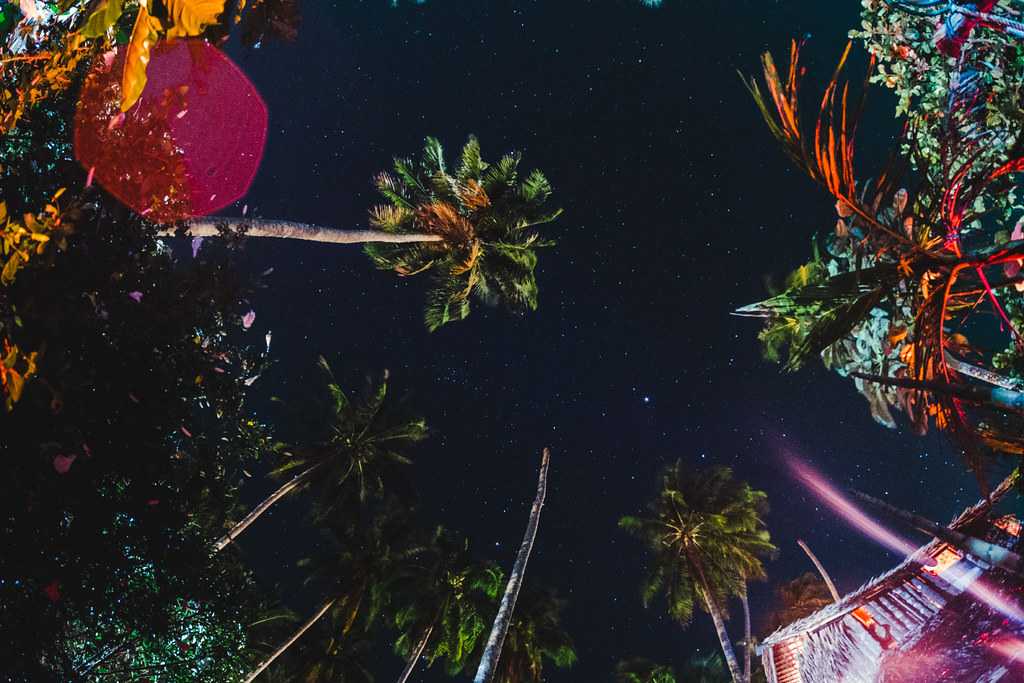 Visitors enjoy the Mojito Lounge housing the bar and the pool table! Towards the end of the evening, the crowd settles in and the dance floor light up. With DJs from across the European continent and the regional Thai artists, it is worth a visit. Additionally, you may also see cabaret and fire shows on certain days!
Opening hours:
 Until 2:00 AM 
Location:
52/2 Ban Kaibae Tambon Ko Chang, Amphoe Ko Chang, Chang Wat Trat 23170, Thailand
3. Morgan
An English bar giving vintage vibes in the middle of the beaches, Morgan, with its two-storey aesthetic, is always on a traveller's list. It houses the live Sports game, along with delicious Thai and Western cuisine. In case you're not much of a sports buff, there's always the pool table and lively music!
Opening hours:
10:00 AM to 1:00 AM
Location:
Ko Chang, Ko Chang District, Trat 23170, Thailand
You can also check out the Filou Cocktail Bar, Wine Gallery, and more!
5. Bailan Beach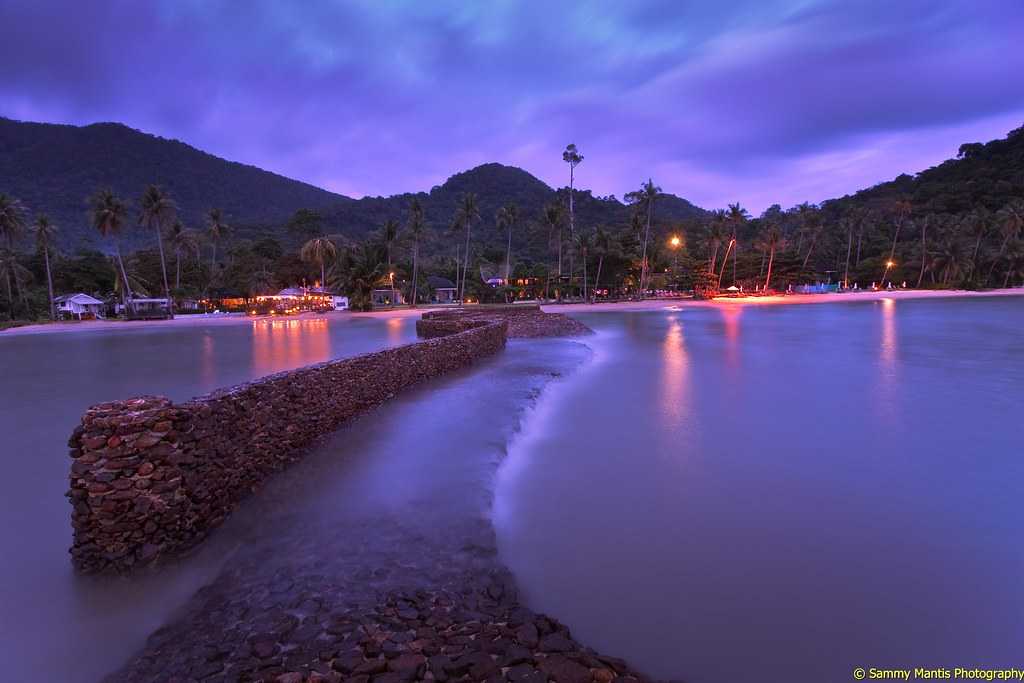 If you've had enough of the loud party buzz in Lonely Beach, move on over to Bailan Beach for a peaceful getaway in the middle of the night. While it still houses a village, the nightlife at Bailan is one of the friendliest and lively experiences. Its trademark is the live music and comfortable lounging offered at all bars and restaurants.
1. Tarzan Island
Home to both a restaurant and bar, Tarzan Island is a unique concept bar with great bands along with guest artists. It's renowned for reggae music which can be heard from miles away. Get your groove on to the 80s blues and chug down some cold beers!
Opening hours:
till late
Location:
Koh Chang Tai, Ko Chang District, Trat 23170, Thailand
Happy Turtle and Lisca Beach are another crowd favourites with a great variety of cocktails, acoustic music, happy hours, and unique ice cream!
Here are some of the market to visit at night  
Night Food Market at White Sand Beach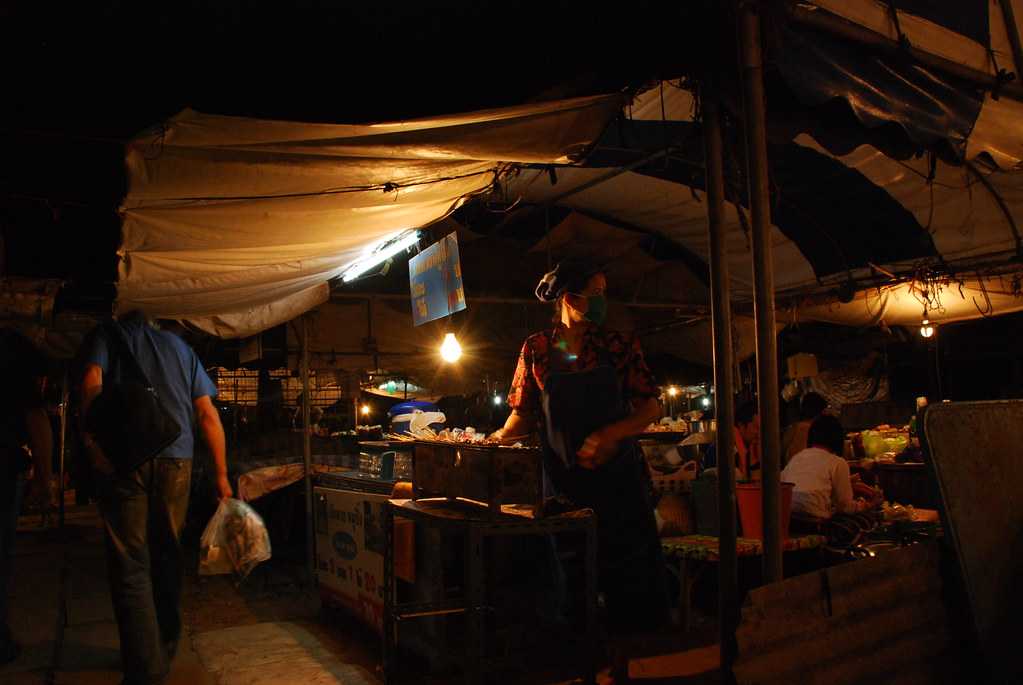 A 100-meter lane with the best local Thai delicacies you could get your hands on! White Sand Beach is increasingly becoming more popular over the past couple of years, not just for its incomparable nightlife, but also because it boasts one of the most famous night markets for street food. Vendors put up their makeshift stalls across the middle of White Sand Beach and bring out everything from barbeque meat to kebabs, fish, fruits, and more. It is a must-visit for every traveller exploring the nightlife as the night food market becomes a great hang out spot as well! The reasonable prices and fresh seafood deserves a place on every visitor's to-do list. 
If you have time on your hands, be sure to check out the Chai Chet Beach and Bang Bao Beach for reggae concept bars and private beaches with memorable hippie parties. With great live music and the best selection of drinks, the best nightlife experience of your life is just one flight away!