One of the seven emirates of the United Arab Emirates, Ras Al Khaimah (RAK) is one of the lesser-known tourist destinations and fails to claim its deserved credit. While tourists keep visiting
Dubai
and
Abu Dhabi
, they miss out of the place with rich archaeological heritage. If you are in this city, you must visit some of the different malls in Ras Al Khaimah that are famous for its architecture, vast shopping options and fantastic food courts & in-house restaurants. Here is a list of the best malls in Ras Al Khaimah.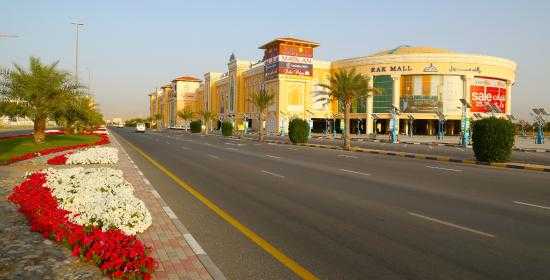 Having opened in 2012, the RAK Mall has several international and local fashion brands, jewellery, accessory stores, cosmetics outlets, electronic stores etc. RAK Mall covers an area of approximately 700,000 square feet. It provides options for fine dining and entertainment for the whole family. Apart from the massive Lulu Hypermarket, the mall has an ample number of food courts, coffee shops and dine-in outlets. And for the kids, there are many fun activities like Ice skating, Go Karting, Foot Ball and 7 Dimensional(7D) Cinema.
Location: Khuzam Road, Al Qurm

Timings: 10:00 AM - 12:00 AM on Thursday and Friday, 10:00 AM - 11:00 PM on other days.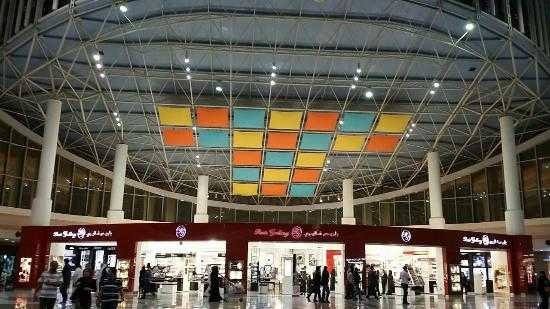 The Manar Mall houses over 120 stores, a six-screen cinema, water sports like adventure sports, fly fishing and water sports, an arcade, dining area, an entertainment centre, a promenade and a waterfront sit-out! It is an ideal place for family and kids for it remains less crowded and provides ample amount of options for shopping. This is one of the malls in Ras Al Khaimah, where you can relax by the beach-facing sit out and read a book and admire the beautiful view of the waterfront.
Location: Al Muntasir Road

Timings: 10:00 AM - 10:00 PM
3. Al Naeem Mall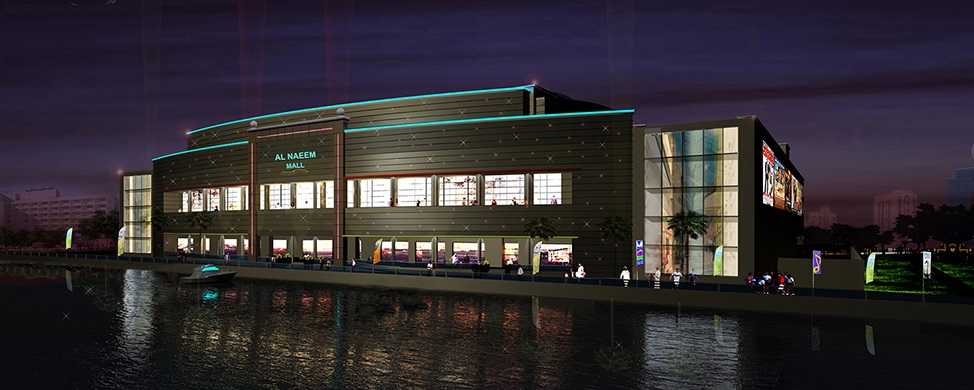 Situated in the heart of Nakheel Ras Al Khaimah city, this mall is a host to many national and international brands and shops. As an added benefit for tourists staying in Hilton Garden Inn, a walkway between the mall and the hotel connects them. It provides a lovely view with some good restaurants having outdoor seating. The food court, offering Arabic and Indian cuisine, is situated on the top floor of this mall. It also has excellent cafes like the Caribou and Tim Hortons. The cinema hall is cheaper than Vox and Novo without affecting its quality. In addition to all these, it also has a full floor dedicated as an amusement area for kids.
Location: Bin Daher St

Timings: 10:00 AM - 10:00 PM
4. My City Centre Al Dhait

Deemed to be the first neighbourhood mall in Ras Al Khaimah, My City Centre Al Dhait meets the day-to-day shopping needs of residents living in the north and south-west of Al Dhait. The mall is easily accessible from Mohammed Bin Zayed Road. It features an indoor and outdoor food court including quick bites from Blends & Brews and McDonald's or more extensive menu options at Indian restaurant Gazebo and Iranian cuisine specialist Hatam. It is equipped with more than 30 regional and international lifestyle brands. The supermarket giant, Carrefour, gives residents and visitors to choose from a vast stock of fruits and bakery items as well as household essentials.
Location: Mohammed Bin Zayed Road
Timings: 10:00 AM - 11:00 PM
5. Ramez Hyper Mall Rak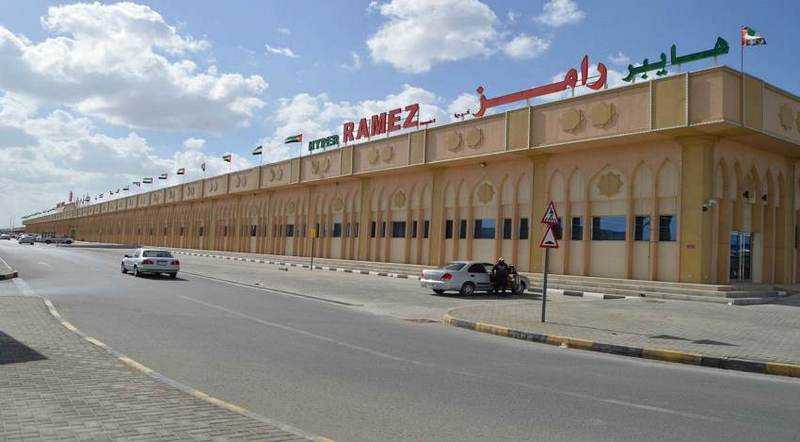 Although the mall is currently in progress to improve a lot more; it would still offer a great shopping experience. A variety of FMCG (Fast Moving Consumer Goods) products are available at a fair price. Household items, including readymade garments, are readily available too. Different varieties of meat, fish and fast foods are offered for sale in the food section. The most noteworthy feature of this mall is the mobile shop named Tiraz mobile, which is sure to provide the customer with the best mobile shopping experience.
Location: Al Dhait
Timings: 8:00 AM to 12:00 PM
6. Al Hamra Mall


Thanks to its strategic location close to excellent hotels, Al Hamra Mall in Ras Al Khaimah gets a relatively high amount of tourists. It is equipped with lots of shops and places for kids. Products here are sold at comparatively low prices. It is beautiful, clean and quiet. Shops include Spinneys supermarket, food courts including Subway, Pizza Express etc.makes it worth a visit.
Location: E11 Sheikh Mohammad Bin Salem Road, Al Jazirah Al Hamra
Timings: 10:00 AM - 10:00 PM
7. Souq Planet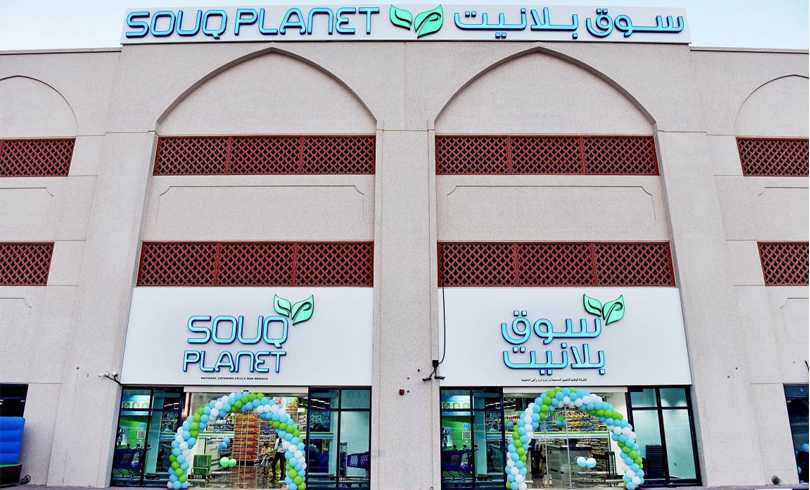 This mall is a must-visit in Ras Al Khaimah. A mall with wooden interiors, all the shops designed in the traditional Arabian style. It is best suited for the purchase of Arabian items. This mall is ideal if you want to find some fantastic souvenirs to take back home. This place is considered a smart shopping option for those who want to make quick purchases on a budget.
Location: Behind RAK Municipality

Timings: 8:00 AM to 12:00 AM
8. RAK Palace Shopping Centre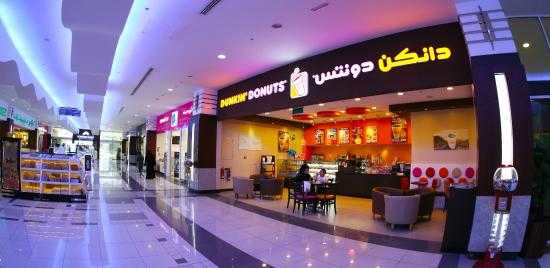 Want to shop more on a low budget? Then this mall in Ras Al Khaimah is for you. It provides quality items with prices that are much lower than other malls in Ras Al Khaimah. The mall is not a very popular one due to its simplicity. However, it is a must-visit one if you are a shopaholic.
Location: Al Mamourah Rd
Timings: 9:00 AM to 12:00 AM
It looks like we've got you covered when it comes to knowing where to find that perfect souvenir when you're in Ras Al Khaimah. We hope that you find the list of malls in Ras Al Khaimah useful and have a great shopping experience.