When one goes out to a shopping mall in
Amritsar
, one will find themselves spoilt for choice. The various specialities for which Amritsar is known for, one amongst them is its richness of the fabric. The famous shopping malls in at every corner of the city provide one with entertainment and ample choice. Here are the malls in Amritsar that are must visits!
1. Trilium Mall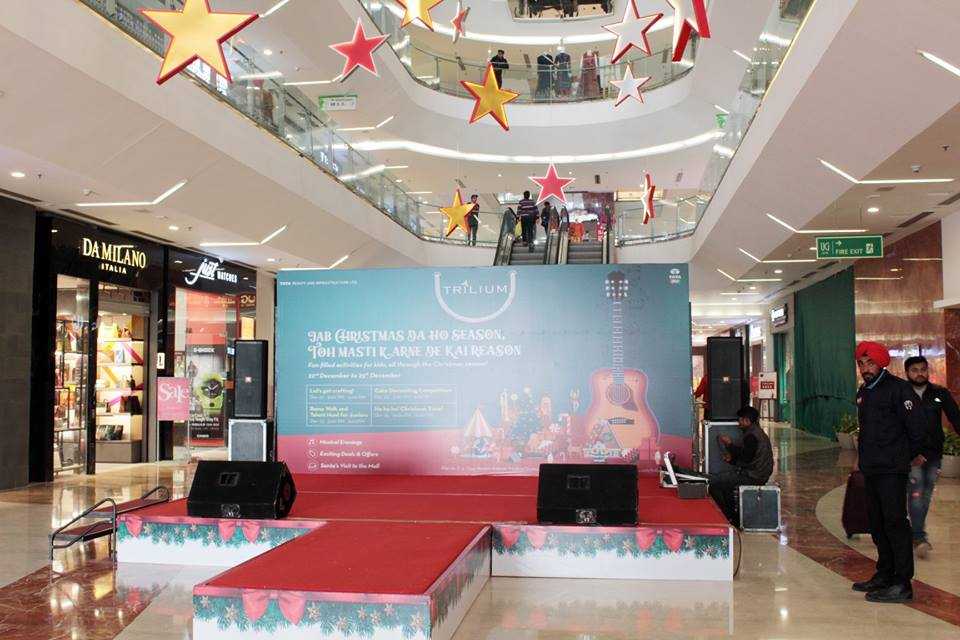 Spread over an area of about 5.54 acres of land, Trilium Mall is one of the most beautiful malls in Amritsar. Trilium Mall is also earthquake resistant and is designed by famously known RTKL from the USA. This mall in Amritsar has a large area for both for retail and entertainment. Many national and international brands flock together. Trilium mall has a food court as big as it can accommodate up to 200 hungry mouths, at once. To cut off from boredom, Trilium has a 6-screen multiplex and also family engaging entertainment centres. The large 800 pax Banquet hall is vast and immense. Conveyance won't be a problem in this centrally located mall in Amritsar. One can also come in their car and use the large parking lot, accommodating up to 1200 vehicles at once in this mall of Amritsar. This is a famous mall in Amritsar.
Address: Circular Road, Medical Enclave, Amritsar
Timings: 10 AM - 9:30 PM
2. Mall of Amritsar


If you are an avid buyer and want a plethora of options available in your hand, the Mall of Amritsar is the right place for one. The shopping mall in Amritsar provides you with over 250 national, regional and international brands all decked up under a single umbrella. Brands like Shoppers Stop, Reliance Trends, Reliance Digital, H&M, Burger King and many others are present here. No lack of entertainment is here. You can get a thrilling experience of watching films at the Cinepolis in Mall of Amritsar or also get a 'once-in-a-lifetime' experience at the Mirror Maza section or the Orama Krazy Kingdom. The delicious delicacies are a must in this mall. Try to feed your hungry souls at Fuel Stop, Bharawan Da Dhaba, Like Italy, Italio, Sher-e-Punjab, Nanking Express, Cafe bean, Dosa place and so on in this Mall of Amritsar.
Address: MBM Farm, G.T. Road, Amritsar, Punjab
Timings: 8 AM - 10 PM
3. Alpha One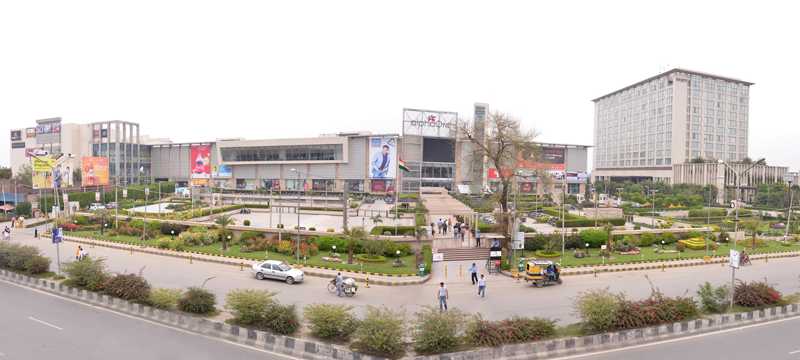 Located right on the highway from
Jalandhar
to Amritsar, Alpha One mall is appropriately situated and completely conveyance friendly. Tourists and also local people crowd the mall, which is the right place for youngsters to chit chat and roam around. Designed by ARCOP, Alphaone has best of architectural excellence with proper floor management techniques. This mall in Amritsar has a large variety of national and international brands spread over a vast area with a conglomeration of different entertainment sections, as well. One of the most important and attractive parts of Alpha One Mall is its Amritsari Bazaar. Amritsari Bazaar allows the local retailers to showcase the domestic itineraries, specialities of Amritsar, here. These stores display the colours, fabrics and handicrafts of Amritsar, thus portraying the city at its best.
Address: MBM Farm, Main G.T. Road, Amritsar
Timings: 10 AM - 10 PM
4. Celebration Mall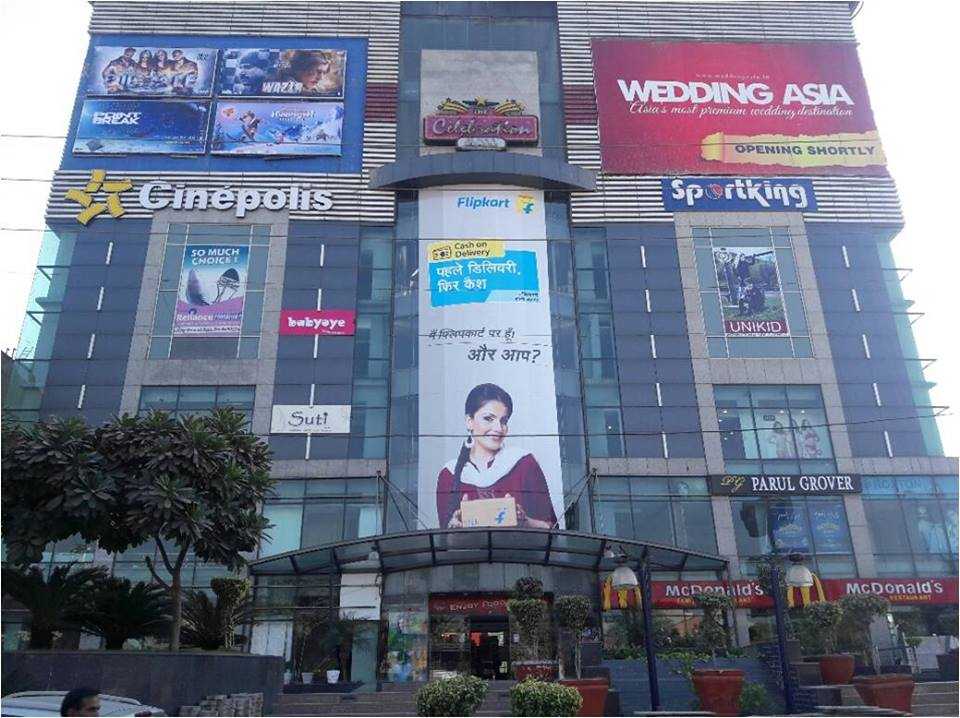 The Celebration Mall Amritsar, also known by its initials as TCMA, is a famous mall in Amritsar. Be it food, entertainment, apparels or brands - everything is present under the same roof at an affordable price. The children fashion section in this here is something to look into, and one can also have a look at the stylish collection of bags and shoes as well. One can get entertained by watching movies and try your hand at the games section too. For an evening plan, TCMA, one of the famous malls in Amritsar, is quite an excellent choice to settle down with affordable and pocket-friendly food and shopping options. This small mall is also clean and has its charm and a well-to-do ambience.
Address: Batala Road, gagan colony, Amritsar
Timings: 9 AM - 11 PM
5. Soul Space Wagah Plaza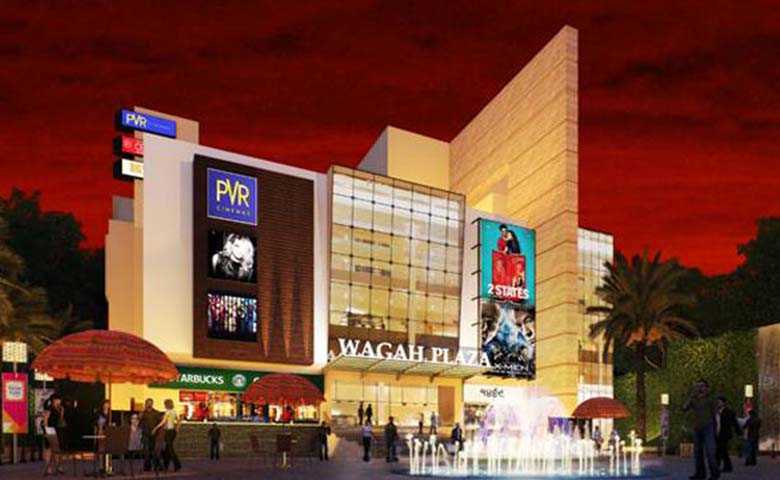 Situated 20 KM away from the iconic
Wagah border
, the Wagah Plaza is a must-visit when you go shopping in Amritsar. Wagah Plaza, of recent origin, is a perfect mix of cultural, traditional and modern outlook. You need for ethnicity as well as contemporary can be fed here in this mall of Amritsar, without a doubt. You can get varied options both in case of brands as well as excellent local products, as well. An excellent place for teenagers to hang out with, one can also arrange for parties and get together in the vast areas in this mall in Amritsar. The mall's mouth-watering delicacies at a pocket-friendly budget will surely allure you. When it comes to entertainment, the vast area covering the entertainment zone will abandon your boredom.
Address: Near Guru Nanak Dev University, Khandwala, Amritsar
6. Omaxe Novelty Mall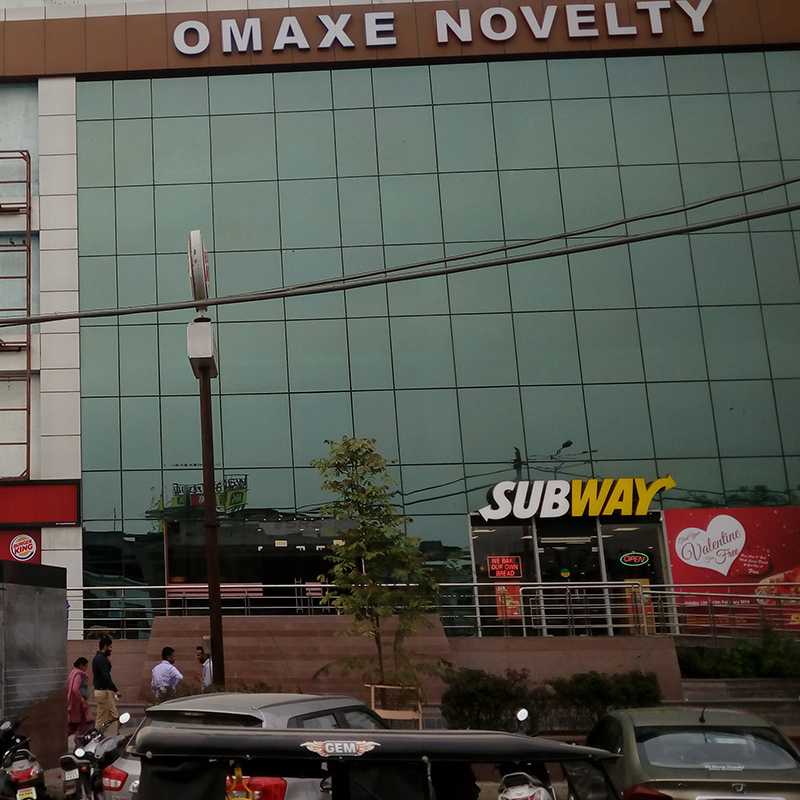 Catering to the needs in the local arenas, Omaxe Novelty Mall is a one-stop destination to the tourists and the local people, alike. Spread over an area of about 1.25 lac sq. Ft, this mall of Amritsar is in the heart of the city of Amritsar, which is filled up with shopaholic population. The four-screen multiplex facility is one of its kinds. One can spend long hours shopping without any haste in this fully air-conditioned mall. Several brands, national and regional, are present here in this mall in Amritsar. One can also try to test your taste on the available multi-cuisine options.
Address: 7, Lawrence road, Joshi Colony, Amritsar