A vacation to Kerala is incomplete without spending some relaxing time in the fantastic backwaters of Alleppey. You can sit back and relax as you enjoy the magnificent setting of beautiful coconut fringed waters, paddy fields and lovely sights of the human-made islands. A houseboat experience is truly the best of both worlds as you enjoy the luxury style treatment of comfortable interiors and delicious food to make your experience memorable and worthwhile.
Here is a list of 10 best houseboats in Alleppey for an amazing getaway:
1. Angel Queen Houseboat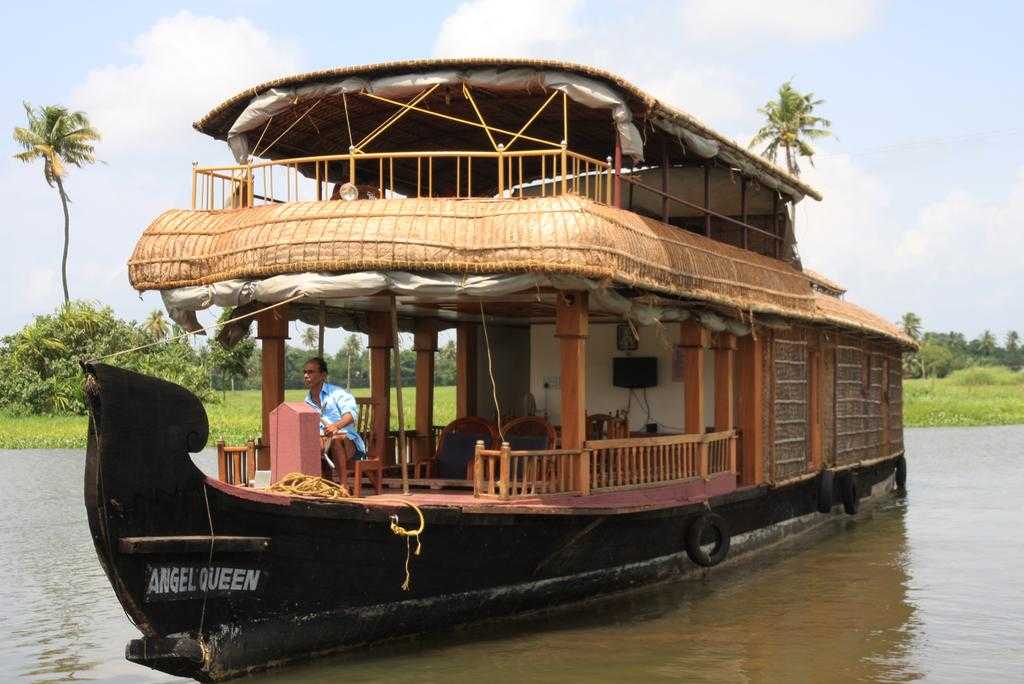 Angel Queen offers a lovely stay equipped with individual rooms, a fan, TV, cable, and bathrooms. One of the main highlights of the experience is the carefully prepared authentic Kerala cuisine rich in spices, fresh seafood, and barbeque. The upper deck is the perfect place to chill or spend some quality time with your loved ones.
Address: Shop No 03, Pazhayampally Building Near Pathil Bridge, Kainakary, Kerala
Contact: +919895189095
Book This Houseboat
2. Nova Holidays Houseboat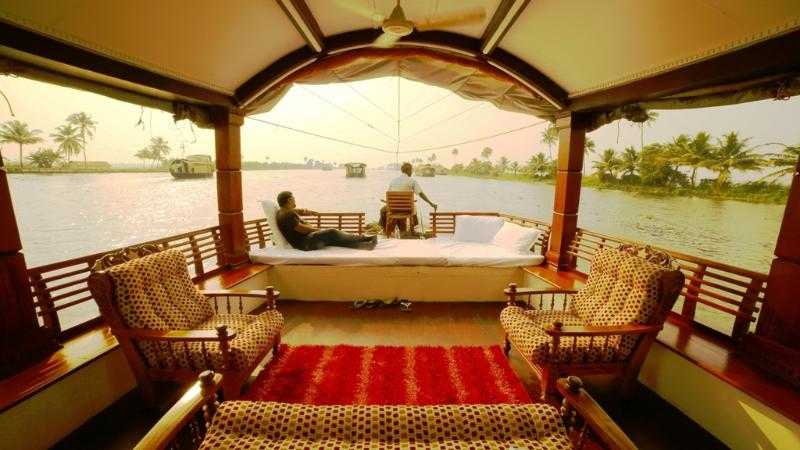 Nova Holidays is tailored to provide you with the best experience by treating guests like family and making sure that they receive the best possible experience. The houseboat is the ideal place for a long or short stay. They have specially curated packages to suit customer preferences while offering top class services with a breathtaking view.
Address: Punnamada Finishing Point Rd, North of HMCA Church, Alappuzha, Kerala
Contact: 098954 92239
Book This Houseboat
3. Holiday Cruise Alleppey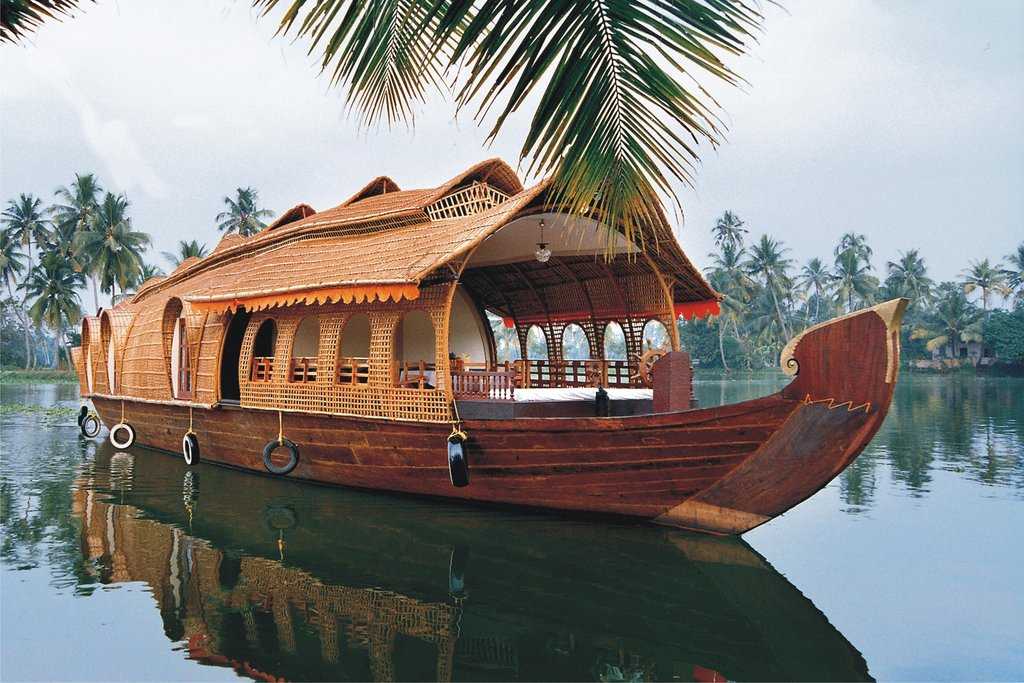 Houseboats is a unique trademark of Kerala and is one of the main attractions of the state. Out of the various services, Holiday Cruise is one of the best in the market. The cruise is led by professionals who manage and curate one of the best world-class luxurious houseboat experiences that you will never forget!
Address: Kariayattilchira Building Near St. Thomas Church Pallathuruthy, Alleppey
Contact: +91 98955 00867
4. Genesis Houseboat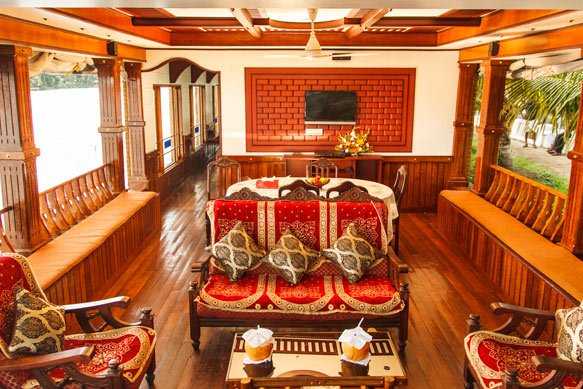 Genesis Houseboat offers you one of the most delightful experiences with great attention to detail and is looked after by a well-trained crew. The tour takes you through the picturesque scenery of the Western Ghats and the peaceful waterfalls while enjoying the fresh breeze of the ocean. All in all, making for complete and exciting houseboat experience.
Address: Kochuchakkanad, Kainakary P.O, Kerala
Contact: 081309 44821
Book This Houseboat
5. Pulickattil Houseboat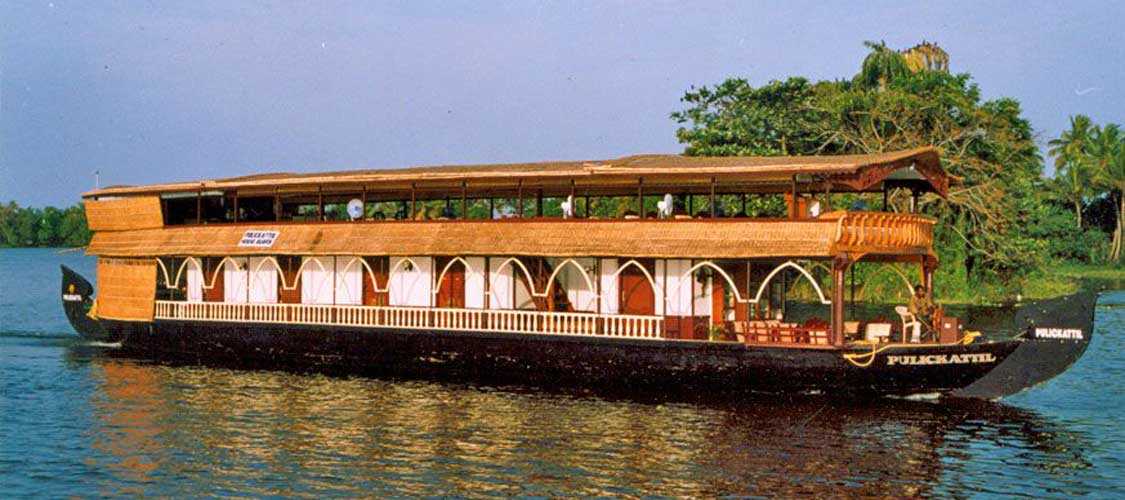 Pulickattil Houseboat is one of the most prominent and well-known names in the industry which is famous for its contribution to the houseboat industry in Kerala. For its impeccable service of luxury, food, and service, it has also won the appreciation award from the Department of Tourism. It has also been greatly valued not only in India but internationally as well.
Address: Punnamada Finishing Point Road, Finishing Point, Alappuzha, Kerala
Contact: 099470 34555
6. Tharangini Houseboat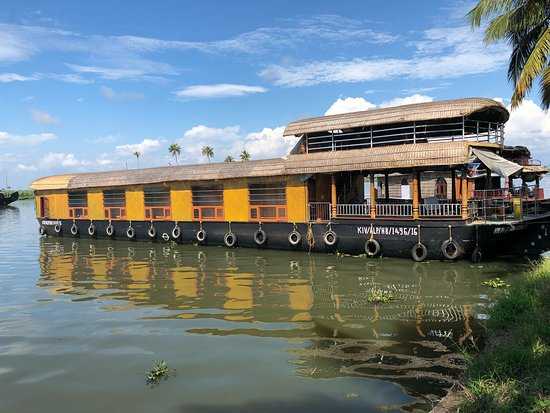 Tharangini offers an authentic style experience with traditional houseboats having elements of wooden planks and coconut fibres. The authentic feel is blended with the comfort of relaxing bedrooms, bath, open lounges, deck, and kitchen. Different specifications can suit you as per your budget and preference.
Address: JCT DOCK, OPP. KASAVALAYAM, NEAR TO ASHDALE RESORT, Punnamada, Alappuzha, Kerala
Contact: 085475 33579
7. Prasanthy Houseboats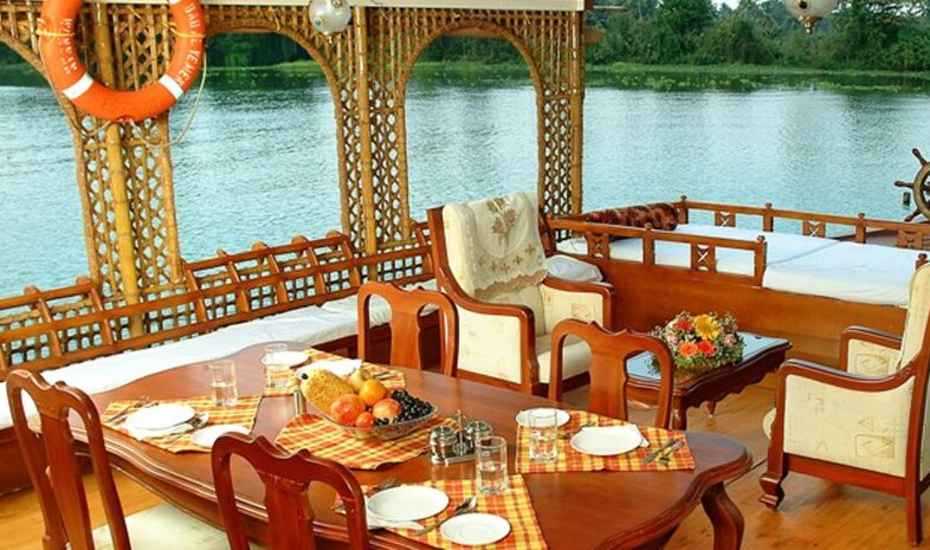 Prasanthy Houseboats are one of the professional players in the houseboat market who have tied up with different tour operators and are devoted to ensuring an incredible holiday experience. Different types of packages and tours are customised to enjoy with family or have a romantic getaway with your special someone.
Address: Near Sai Training Center, Jetty, Punnamada, Alappuzha, Kerala
Contact: 097474 73040
8. Welcome Cruise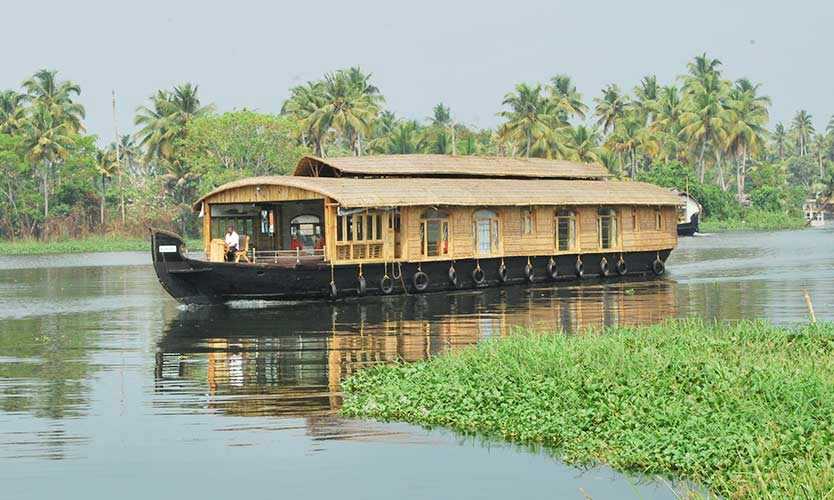 Welcome Cruise is one of the premium houseboat services in Kerala offering scenic views and extravagant services set in a modern-styled interior. You can easily explore the beautiful waters and islands while immersing and pampering yourself in a world-class experience.
Address: Boat Jetty Rd, Mullakkal, Alappuzha, Kerala
Contact: 098460 30018
9. Spice Coast Cruise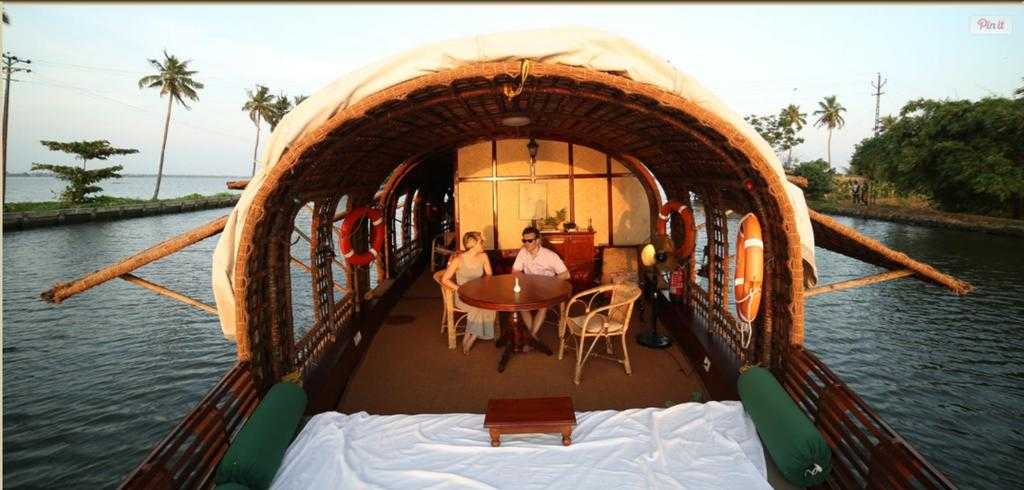 Spice Coast Cruise was once used to carry cargo and spices up and down the water for local trade for many centuries. These boats have now been transformed into one of the most bewitching houseboats to experience the authenticity and rawness of the Keralite culture and traditions.
Address: Puthenangadi, Muhamma P.O, Alappuzha, Kerala
Contact: 0478 258 2615
Book This Houseboat
10. Casablanca Houseboat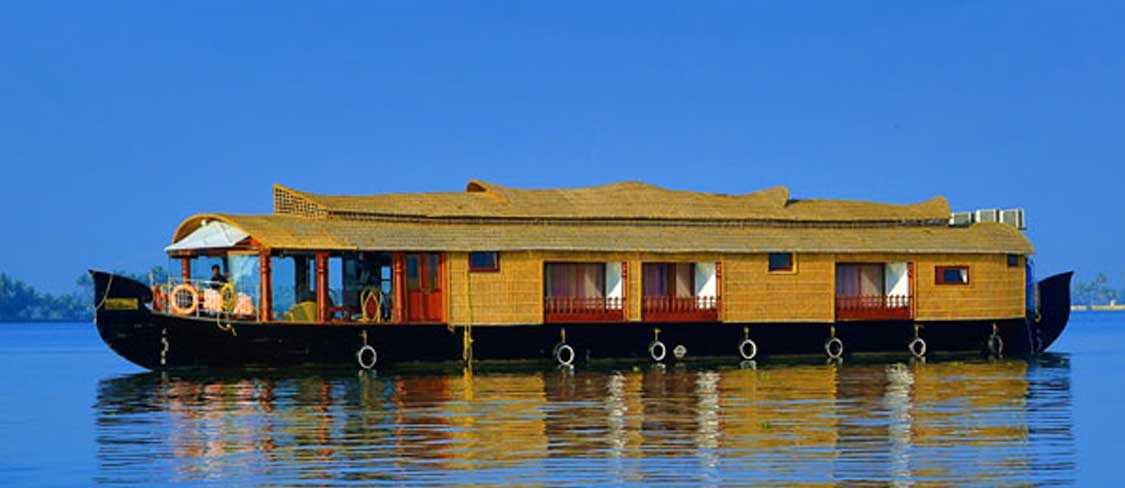 Casablanca Houseboat is beautifully furnished with three bedrooms which make it perfect for a family or a vacation with your friends. The boats offer a unique bonding experience with a shared dining and kitchen area to relax and enjoy the calm backwaters in Alleppey.
Address: Kalathil building, PO, Thottuvathala, Alappuzha, Kerala
Contact: 098470 04809
So, when are you booking your next houseboat? Also, if you have been to any of these houseboats do share your experience in the comments below.