Hotel Namaste Yoga Farm is a gem in Gokarna! Located only a few minutes from Kudle Beach, this property is nestled amidst nature's serenity of nature. Nature lovers and travellers are bound to enjoy the spectacular view of the Arabian sea from the hotel and can spend hours relaxing at the stay's wellness services. As the name suggests, Hotel Namaste Yoga Farm conducts various yoga and meditation sessions for interested guests. You could also reach out to them for advanced courses. 
Ambience of the Hotel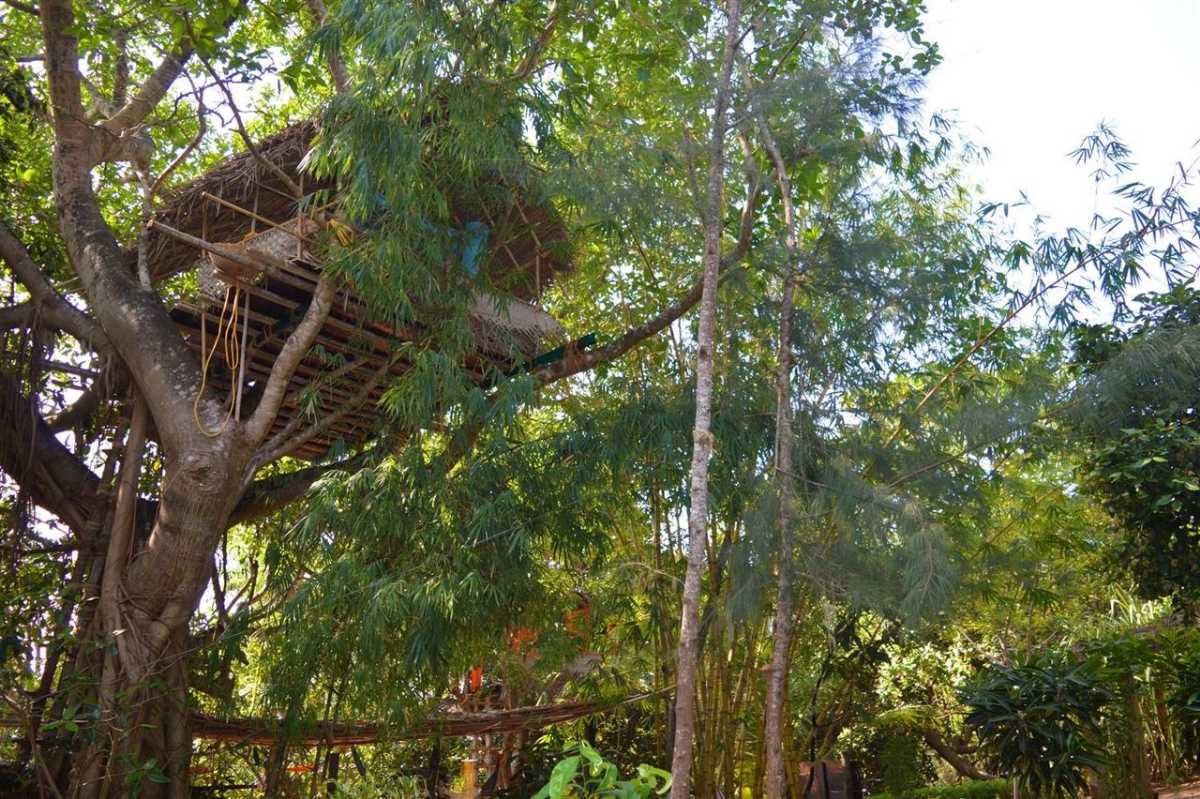 The Farm offers beautiful, cost cottages, single rooms as well as tree houses to fulfil your childhood fantasy! Surrounded in thick foliage and sky-tall trees, the hotel has rooms offering fantastic sea and mountain views. The hotel strives to provide top-notch services with minimal guest-intrusion and environmental destruction.
Food Highlights
Guests can also indulge in various delicacies at Mama Luisa's Kitchen, the in-house kitchen. The food here is wholesome and delicious, and the water is served right from the spring flowing through the holy Rama temple. 
Construction of the Hotel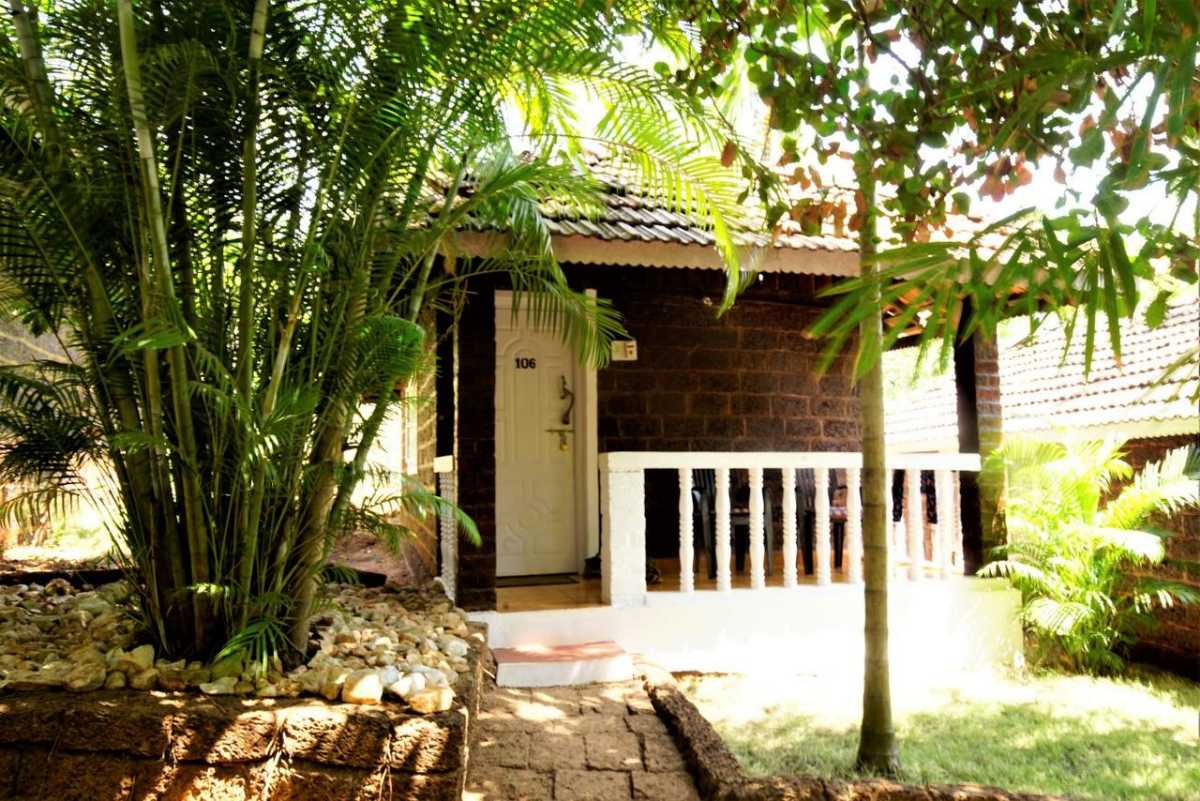 The cottage is designed within thick, laterite stones walls and a creative terracotta-tiled roof on coconut wood rafters. The mattresses are made of natural material like coconut fibres.
Waste Management
Structured in a way to flow all wastewater into the ground where plants and trees are planted, this eco-friendly property ensures non-burning and non-disposal of waste at the local dump.
How is this Hotel Sustainable
It also provides bulk drinking water and uses energy-saving lights. Hotel Namaste Yoga Farm, in turn, urges everyone to avoid using plastic straws and bags.
Yoga at Hotel Namaste Yoga Farm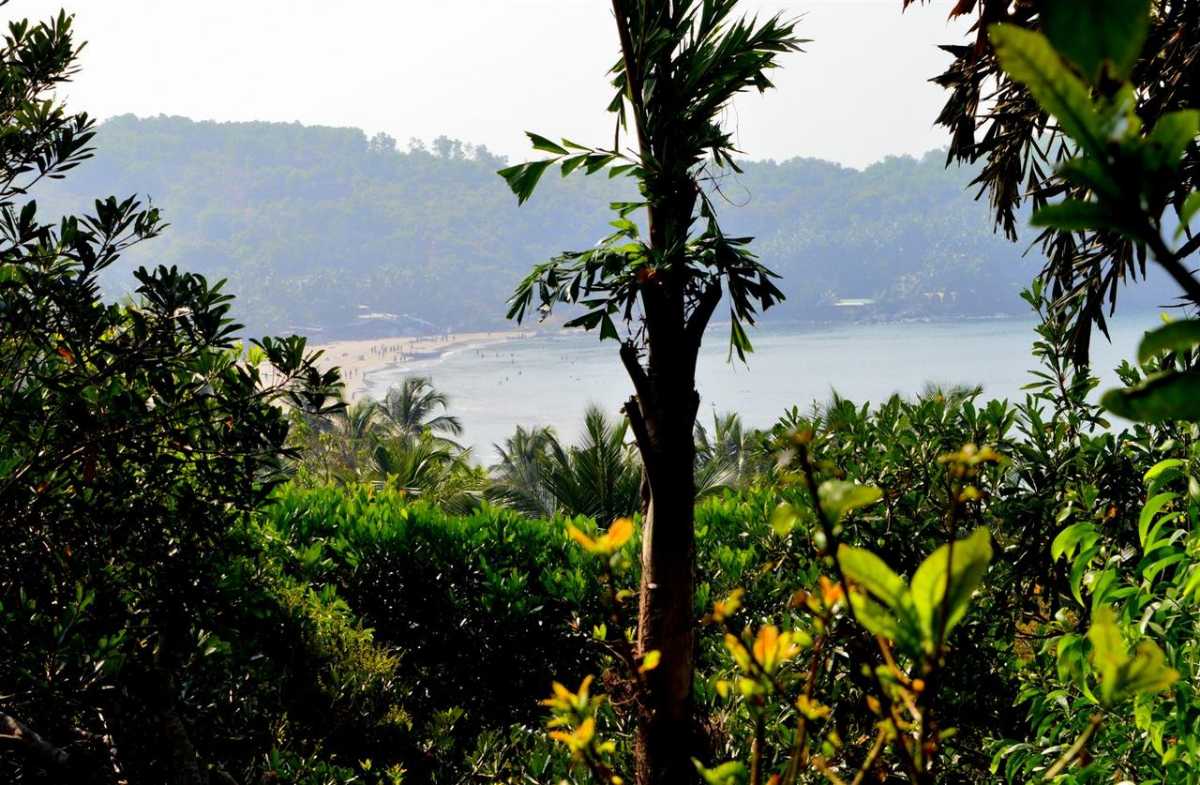 " The nature of yoga is to shine the light of awareness into the darkest corners of the body."
There are beginners as well as intermediate courses for the residents of Namaste Yoga Farm. Although not mandatory to attend the Yoga and meditation sessions, the hotel strongly urges its inmates to at least consider attending the breathing and pre-meditation lessons. 
What You Ought to Do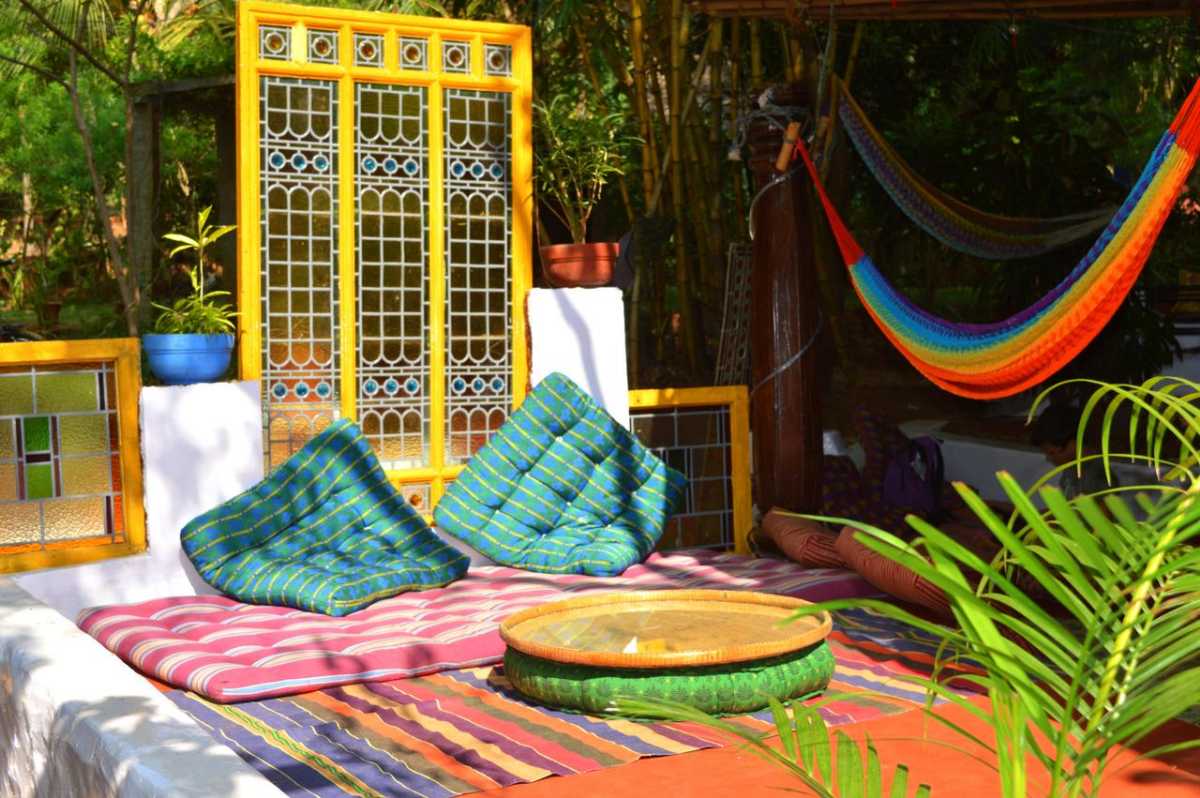 Take back all non-degradable litter such as empty bottles, tins, plastic bags, etc. while leaving the hotel.  
Dispose of all the non-degradable waste only in municipal dustbins.
Observe the sanctity of holy sites, temples, and local cultures. 
No noise pollution. So, no loud radios, tape recorders, or other electronic entertainment equipment in nature resorts, sanctuaries, and wildlife parks.
What You Ought Not to Do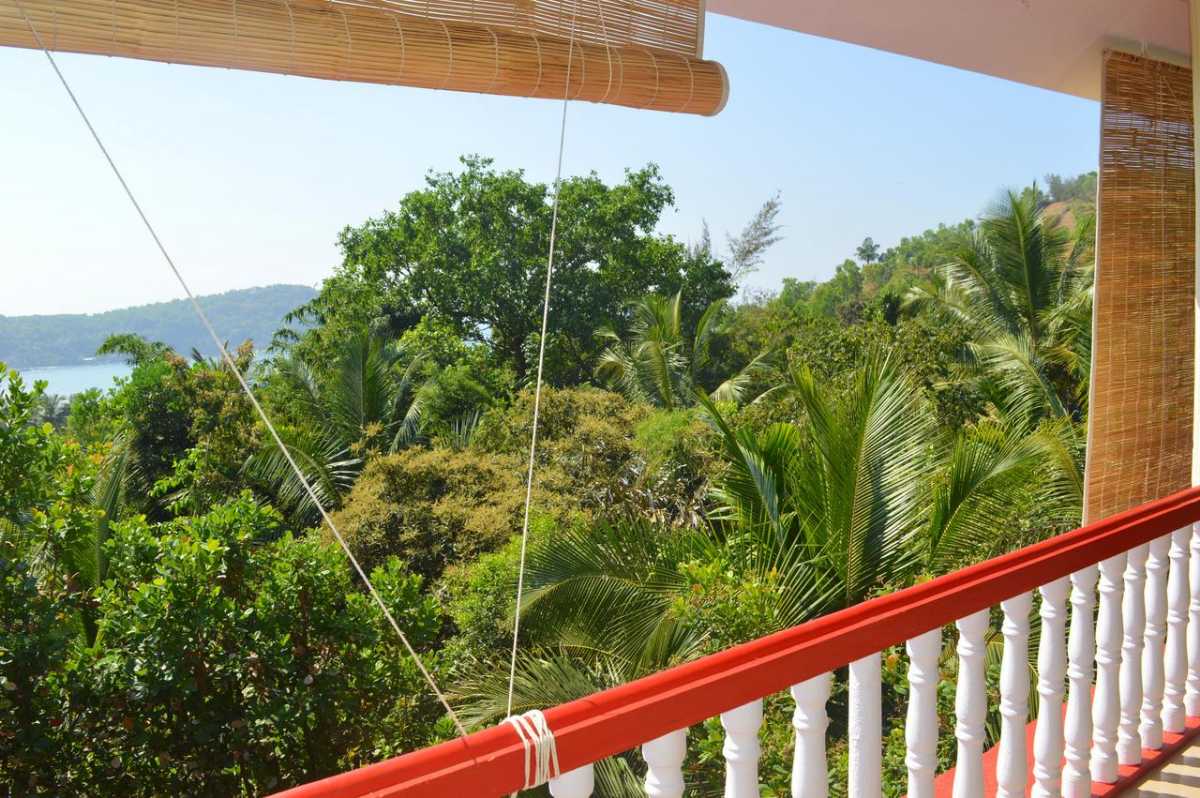 Do not take back any flora and fauna. For example, cuttings and roots. 
The environment is delicate around Gokarna, and local biodiversity must be protected at all costs. 
Do not leave cigarette butts or make open fires in the forests. 
Do not throw any types of bottles out in the wild. 
Where is Hotel Namaste Yoga Farm
Namaste Yoga Farm, Kudle Beach Road NO.295, CP – 2850, 581326, Gokarna, Karnataka, India
Book This Resort
How to Reach
By Road

Upon reaching the bus station, start walking towards the Ganesha temple. Follow the paved trail behind the temple and walk uphill till you reach the rickshaw stand. You will find the big black gate of the property at the end of the stairs to Kudle beach.
By Air

The nearest airport is Goa International Airport (GOI). You can hire a taxi to reach Gokarna after a 3.5-hour-long drive. You can also request Namaste Yoga Farm to pick you up and drop you off at the airport in advance. 
By Train

The nearest railway stations are Gokarna Road Station (GOK), Kumta (KT) and Ankole (ANKL). A daily train is scheduled at 1:00 PM from Madgaon railway station in Goa to Gokarna.
Have you been to this pleasant stay? Do you plan on visiting the Hotel Namaste Yoga Farm anytime soon? Let us know in the comments below!