Honeymoon is that journey of your life which will always stay close to your heart and memorable to your mind. A trip with your better half then has to be a little interesting, adventurous, laughable and of course romantic! A journey wherein you both look into one another's eyes standing just below the magnificent night sky with music playing in the background. Seems unrealistic? Not in a place like
Ooty
!
Here are some great honeymoon places in Ooty you could add on your list! 
1. Take A Stroll Through The Charming Botanical Gardens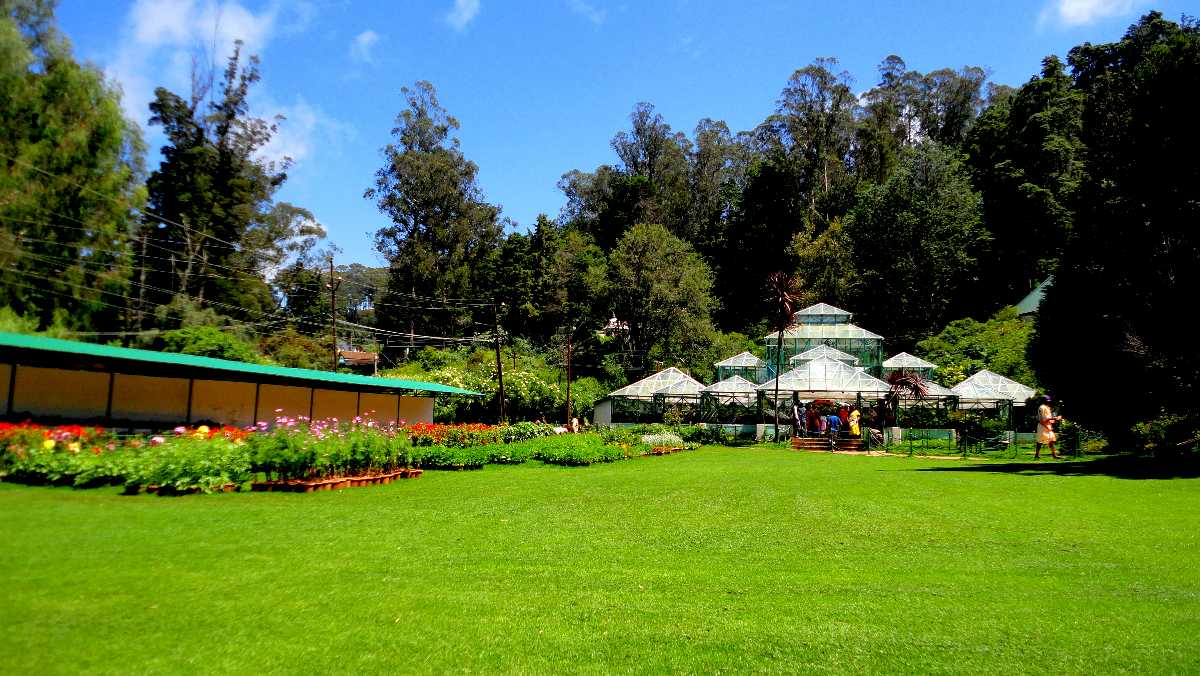 The Government Botanical gardens are a sight to admire. With all the beauty around you and your loved one, it is difficult not to be charmed by the romantic environment for your honeymoon in Ooty. The botanical gardens are divided into six sections such as Lower Garden, New Garden, Italian Garden, Conservatory, Fountain Terrace and Nurseries.
Each of these sections comprises of some exotic species of flowers, grass and some unusual plants. There are more than 300! Astonishing right? This place is a perfect getaway for a honeymoon in Ooty with your partner to relax and enjoy each other's company.
Timings: 7:00 AM - 6:30 PM (On all days)
Address: Nilgiris, Vannarapettai, Ooty, Tamil Nadu, India
Entry Fee: (per person)
Children - INR 15 
Adults - INR 30
2. Hitch A Train Ride Along The Nilgiri Mountains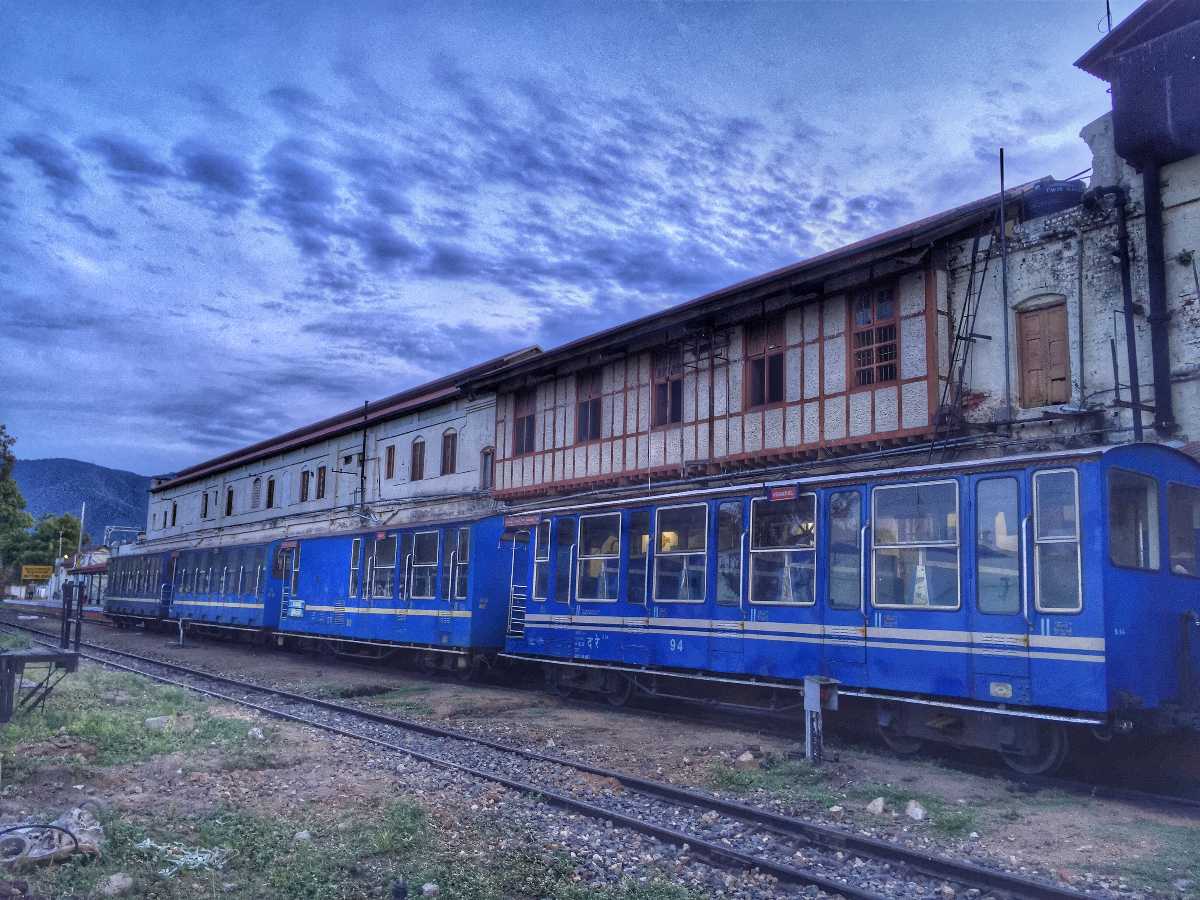 The
Nilgiri Mountain Railway
(toy train) is a treat to those who love the sound of the steam engine and would like to revisit their childhood but this time with your better half. The Nilgiri Mountain Railway is a popular attraction of the hill station and follows the route from Mettupalayam towards Ooty also known as Udagamandalam, via
Coonoor
, and finally into the Hills of Nilgiri.
Built during the British Raj in the year 1908, The Nilgiri toy train is the only rack railway existing in the country and was declared a UNESCO World Heritage Site in 2005. The toy train gives an excellent overview of the hill station with a bonus of the wondrous nature surrounding the tracks. Thus, a ride on this train amongst the shades of green on your honeymoon in Ooty is a dream come true!
Timings of the train:
The first train from Mettupalayam to Udagamandalam starts from 7:10 AM which arrives at the hill station around noon (4 Hours & 50 Mins)This particular train is active on all days.
The Timings for the train from Coonoor are: 7:45AM, 10:40 AM, 12:35 PM & 4:30 PM. (1 Hour & 15 Mins).
Prices: (per person)
First class - INR 205
Second class - INR 30
Unreserved category - INR 15 
3. Make Some Temple Visits
The Mariamman Temple is a famous temple of the goddess Mariamman who is often associated with Kali. The temple is located near the market of Ooty is quite renowned for its story of the two goddesses on the auspicious day of Tuesday and the Ooty Mariamman temple festival. The temple's architecture is brilliant and based on the Dravidian Architecture, which is quite soothing to the eyes. Thus, as a new chapter of your life begins, it is always great to seek blessings.
Address: No 1, Main Bazar, Nilgiri District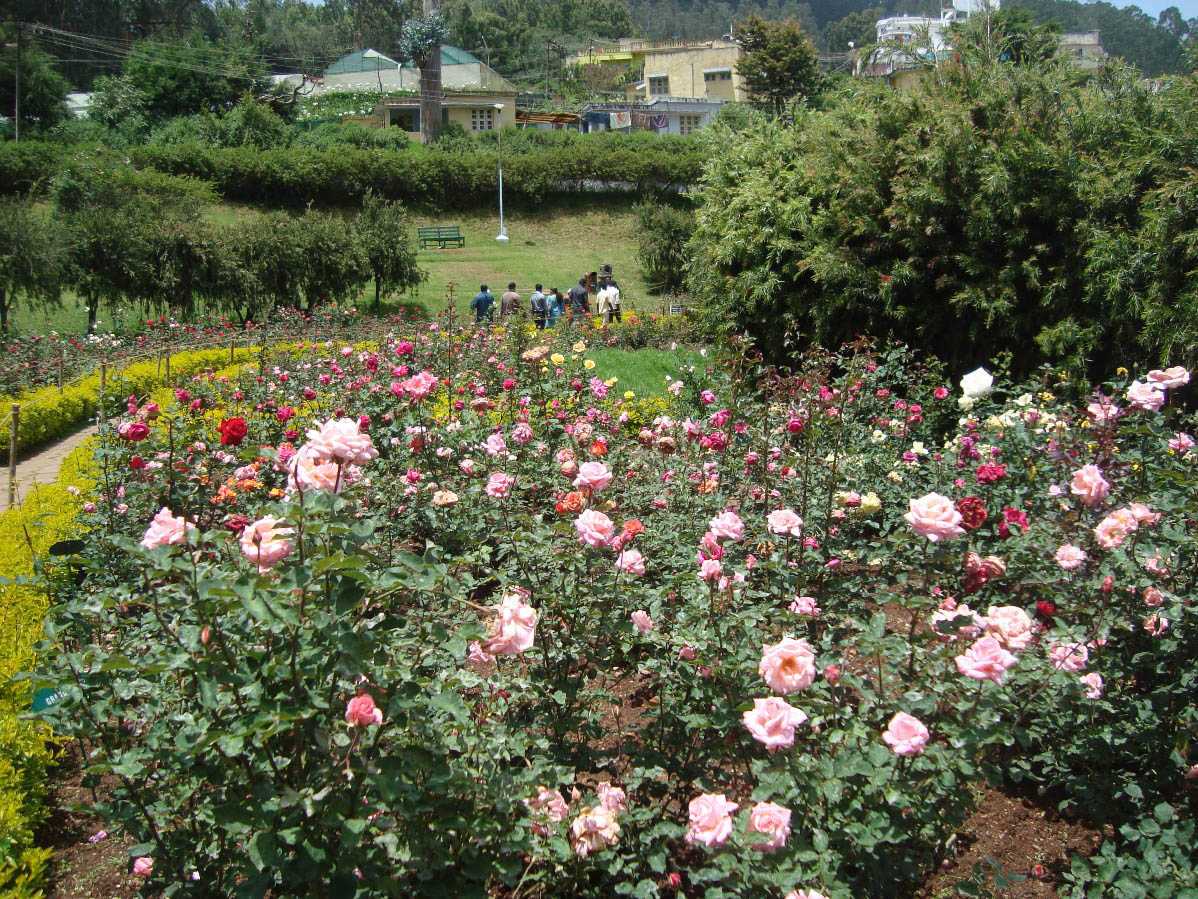 Located near the slopes of the Elk Hill in Vijayanagaram, Ooty, this garden is a sight of delight. The beautiful Rose garden is spread across 10 acres of land and inhabits some extensive collections of roses in India such as hybrid tea roses, floribunda and black & green roses etc.
The landscape is vast and charming, just the correct place to spend some quality time with yours and only. The garden has also received an Excellence Award for the best garden in South Asia. An alluring sight with your loved one on your honeymoon in Ooty.
Timings: 7:30 AM - 6:30 PM (On all Days).
Address: Horticulture House, Elk Hill Rd, Bombay Castel, Ooty, Tamil Nadu
Entry fee: (per person)
Adults - INR 30
Children (5 - 10 years) - INR 10
No entry fee for children below the age of 5
Also, visit: Thread garden - Opp. Boat House, N Lake Rd, Kathadimattam
5. Chill And Camp Near The Emerald Lake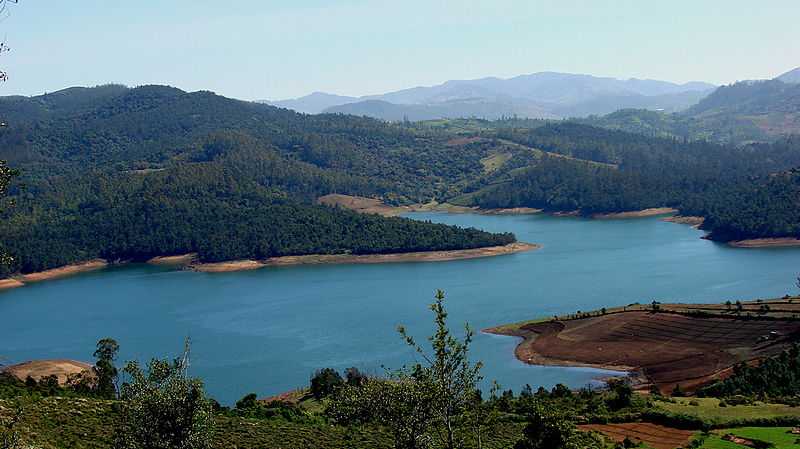 Emerald Lake is the heart of Ooty, situated near the Emerald village among the blue hills of the Nilgiris. The lake offers an alluring and fantastic view to enjoy and relax while the soothing wind breeze sweeps your face off of all the exhaustion. It is also a great destination to camp and experiences some phenomenal chills during the night. Thus, it is an important point to visit on your honeymoon in Ooty.
How to Reach:
Take a drive down the Woodcock Road and then towards Lake Road to reach the lake in around 40 minutes. No buses are available. However, car rentals are available.
Other Nearby Visits:
Avalanche Lake - located 28 kilometres away from Ooty in the Nilgiris district of Tamil Nadu.
Pykara Lake - 37 kilometres away from Ooty (Enjoy Boating experience)
Catherine Waterfall - Located in Kotagiri, the Nilgiris District, Tamil Nadu
6. Tibetan Market & The Upper Bazaar Shopping Spree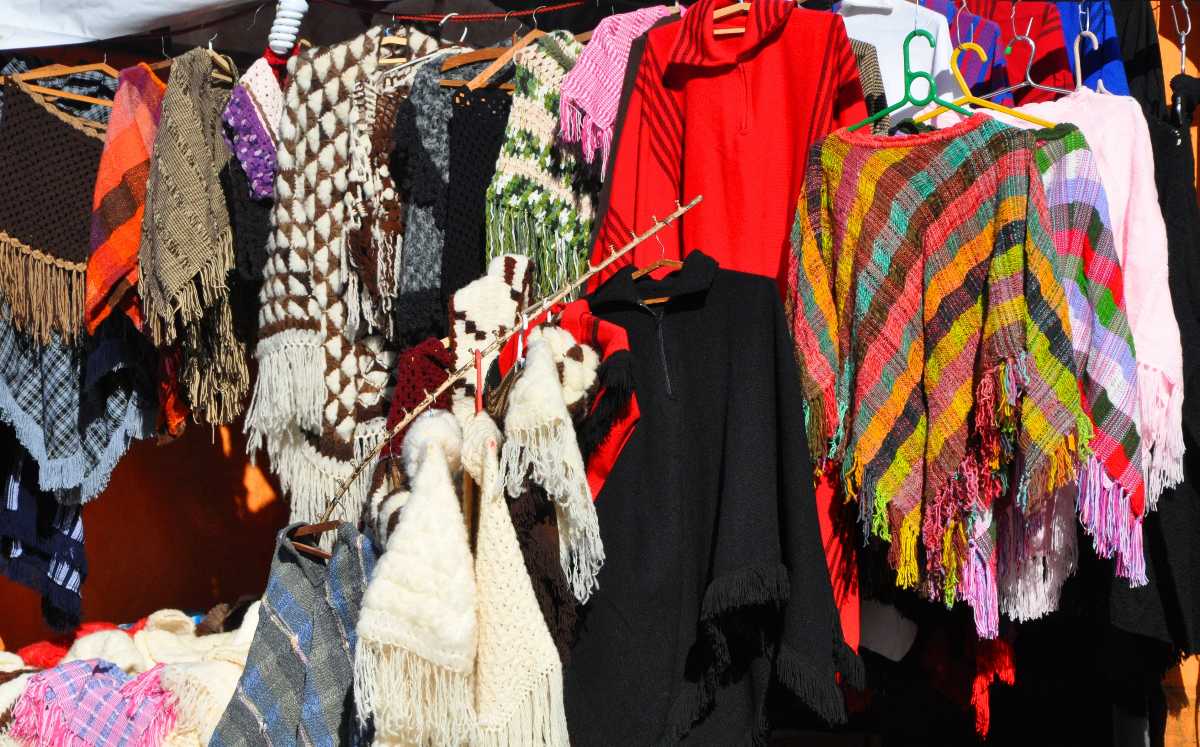 The Tibetan Market is a popular tourist and local attraction as well as a great place to shop for woollen clothes at a reasonable price. Some extra comfortable clothes while on your honeymoon is a must-have. The Upper Bazaar is well known for its spices such as jeera, chilli, pepper and nutmeg etc., and is an excellent local shopping hub for food lovers. Well, shopping doesn't stop ever, even on your honeymoon. Right?
Address:
Tibetan market - Near Botanical Garden, Vannarapettai
Upper Bazaar - Upper Bazar Road, Kathadimattam, Ooty, Tamil Nadu
7. Relish Some Fragrant Tea At The Tea Museum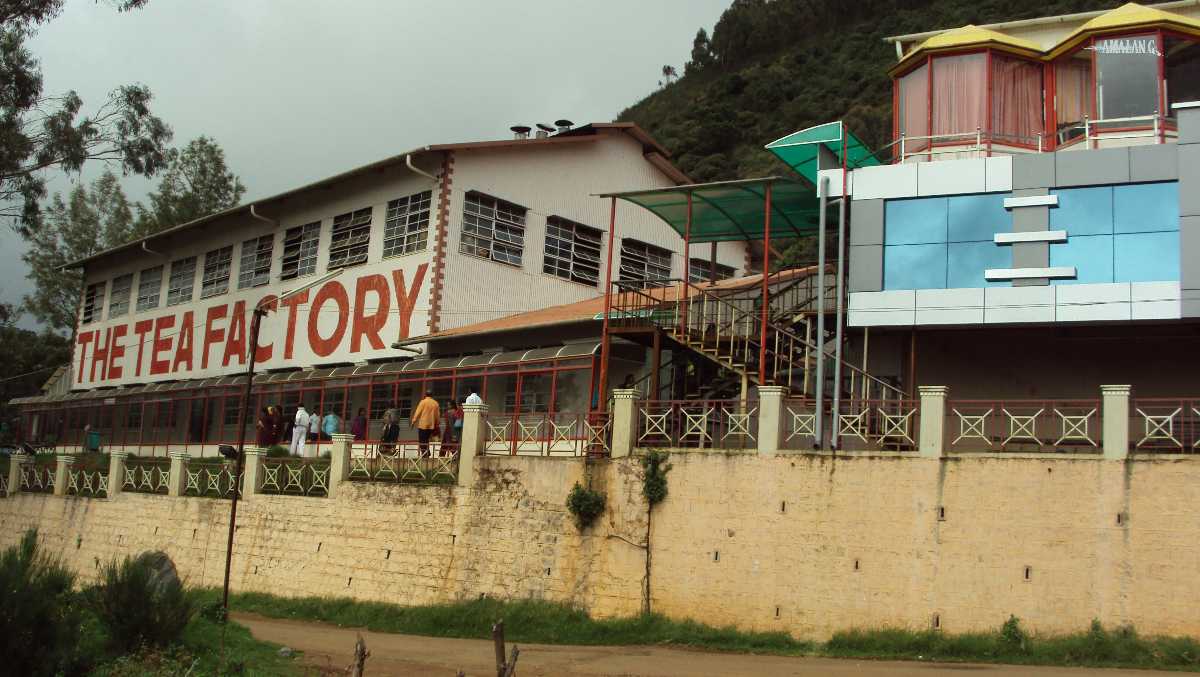 Heaven for tea lovers, the Dodabetta
Tea Factory
and Museum in Ooty is an excellent place to know more about your favourite drink in the morning. The tour at the factory begins with live-plucking of the tea leaves, the drying process, and the tea machines at work such as Rotorvane. The Tea Museum has three broad sections of Tea History - Origins of World Tea, Tea history in India and the Evolution of Tea in the Nilgiris.
This visit to the factory gives one a better insight into the making of tea as well as sipping on it on your honeymoon in Ooty while surrounded by a beautiful view.
Timings:
9:00 AM - 6:30 PM (On all Days)
Address:
Dodabetta Road, Mel Koddapmund, Ooty, Tamil Nadu.
Entry fee: (per person)
Factory Visit - INR 10
Museum Visit - INR 10
8. BirdWatch On The Hills! 
Over 200 bird varieties would you discover in addition to some fantastic rediscovered bird kinds like the Nilgiri Wood Pigeon, White-bellied Shortwing and the Kashmir Flycatcher here. Birding has become on the increasingly noted and favourite activity while at the hill station. Amongst the company of Nilgiri mountains, a beautiful flock of birds, and yours truly, it is candidly the most romantic and epic experience ever!
Great spots for Birding:

1. Kalhatty Falls/Ghat

Best time to visit: Early morning around 7:00 AM
How to get there: The falls is 15 kms before hitting Ooty.
To reach this spot, one needs to take the Mudumalai - Theppakadu - Masinagudi - Kalhatty ghat route.
Stop at the check post in the middle of Ghat and take the road on the right and park the car at the dead end.

2. Masinagudi / Mavanahalla Route
On the same path of Theppakadu towards Kalhatty, you will come across this small village called Masinagudi.

3. Longwood Shoal
Route: 20-25 km away from Ooty, you need to have prior permission from the forest department. The travel route is: Ooty - Kotagiri - Milidhane- Longwood.
Travel Options For Your Honeymoon in Ooty
Travelling through the town streets and visiting the various attractions have become a lot easier and quick with these travel options in the town.
1. Vignesh Travels Ooty City Taxi
Address: No 4, Lower Nagar, Near Mariamman Temple, Ooty Mini, Ooty, Tamil Nadu 643001
Timings: 6:00 am - 11:00 PM
Phone: 098430 52696
2. Sancia Taxi Ooty
Address: Ettines Rd, Near Hyundai Showroom, Market, Ooty, Tamil Nadu 643001
Timings:
Sunday - Wednesday - 9:00 AM -11:30 PM
Thursday -9:00 AM - 10:30 PM
Friday - 9:00 AM - 11:00 PM
Saturday - 9:00 AM - 5:00 PM
Phone: 098430 65696
3. Ooty Car Rental, Ooty Taxi

Address: No 279 A Yellanhally P.O, Ooty, Tamil Nadu 643243
Timings: Open 24 Hours
Phone: 078100 70809
Ooty is one of the gorgeous hill stations within the country. The pleasant environment that it offers releases all your tensions and relaxes your body. And finally, one of the most romantic places to descend from heaven, making it a perfect Honeymoon getaway!