A form of self-defence martial arts of yore, Gatka is more than just a play with wooden sticks. Also known as Khutka, it is a spiritual practice too. It is a coming together of physical flamboyance with sacred devotion. It has often been called 'Adi-Shakti Yoga', or Yoga for empowering the self. It is beyond just a form of martial art, but a way of thinking and living with joy and contentment.
History and Origin of Gatka
Gatka is a
Punjab
i word which literally translates to wooden sticks, which are used instead of swords. Having been passed down generations and preserved in Sikh history, Gatka uses the sword as the main weapon, amongst others. Sri Guru Har Gobind Singh Ji used to carry 2 swords-
Miri and Piri
, which stood for strength and spirituality, respectively. It is a form that can only be used to defend yourself and others only when all other means have failed.
The people who play it are called
Nihangs, or armed Sikh warrior
. During the 16th & 17th century, Gatka was extensively used by Sikh warriors to defend themselves from Mughals and their atrocities. Guru Gobind Singh Ji is known as the greatest Gatka warrior of all times.
Modern-day Gatka Practice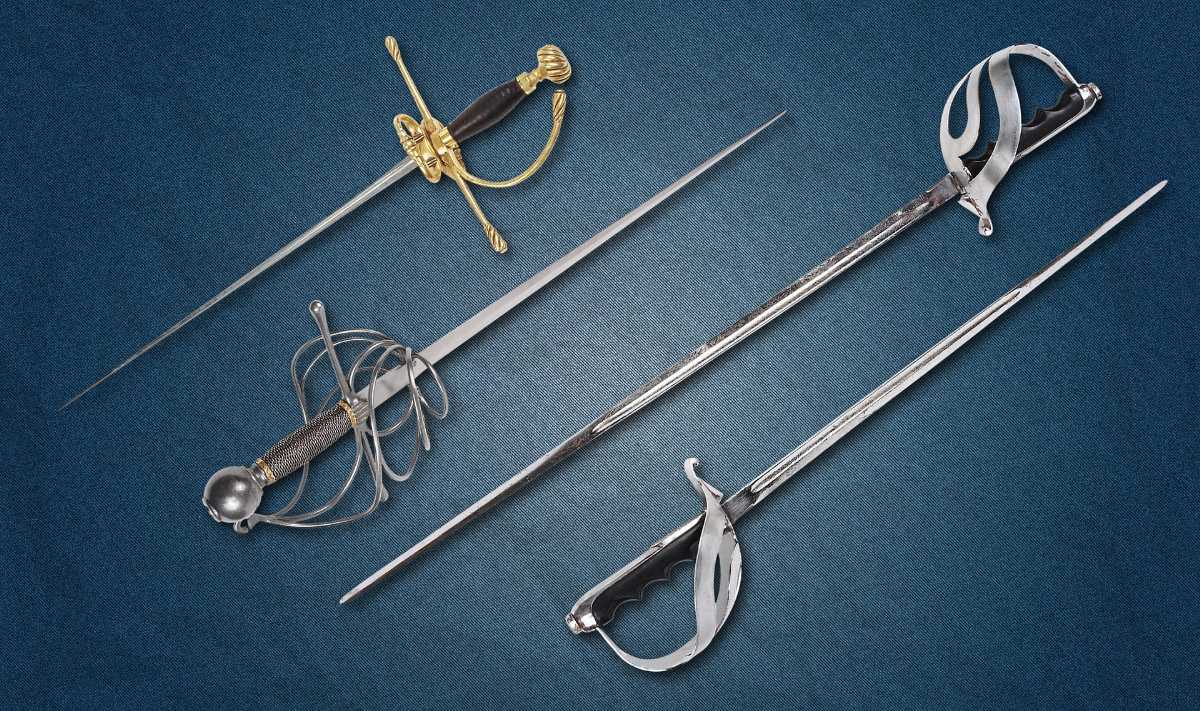 The Gatka performance that we see today was developed in the early 19th century. It has been divided into the traditional (Rasmi) and sports (Khel) style. As a sport, formal rules were drafted in 1936. Interestingly enough, Punjab University
Patiala
is the only place which offers a 1-year diploma course in mastering this art form. 75% of the total fee, which is Rs. 25,000 Is sponsored by the NGO 'Sarbat da Bhala' and the student only has to pay the remaining 25% of the fee.
Gatka is an integral and entertaining part of many Sikh festivals, processions, and Gurdwaras, especially post its revival and formalisation by the International Gatka Federation in 1987. Today, it is a proper sport which finds itself being played at the national level, courtesy of the Gatka Federation of
India
which was formed in 2008. It is a mark of the preservation and propelling of a dying yet a fine form of martial arts from the medieval times, encasing, upholding and safeguarding our rich culture and history.
Punjab government has now officially recognised Gatka as a sport in its policy, and the players enjoy the 3% quota during admissions, as do the players of other sports.
The Shastras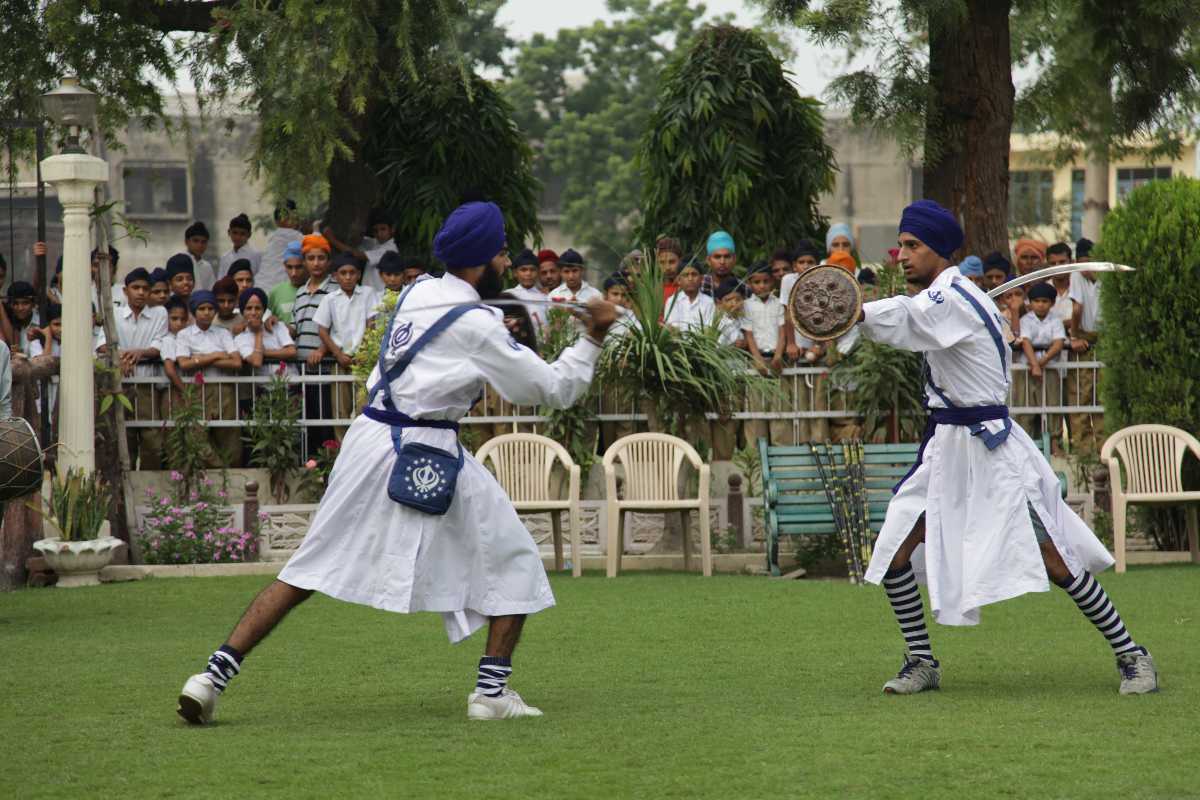 This art form has graduated from bare-hand combat to using swords, kirpans, lathis, axes, wooden sticks, and more. One starts with learning the basics with a wooden bamboo stick. Later, kirpans are used. They come in all shapes and sizes to suit an individual need.
Next, the shields are introduced. Even they come in various forms, varying from basic, simple ones to bulky, spikey ones. When one is adept with the use of these basic weapons, other Shastras are used to ace at this art form. The handling and use of those weapons can pose to be dangerous, and hence a strict level of discipline, concentration and proper technique is required to use them.
Shastras such as the Dastar (turban) or the Kamar Kasa (belt) are not used in combat but worn by the Nihangs to adorn themselves. Ranjit Nagara (the drum of victory) and reciting Gurbani are used to raise the spirits of the Sikhs and help them fight valiantly. Even these both are considered a Shastra used in Gatka.
Some other Shastras used in Gatka is as follows:
- Khanda (Double-edged Sword)
- Lathi (Quarterstaff)
- Gargaj (Mace)
- Tir Kaman (Bow & Arrow)
- Chakkar (Wagon wheel with weights at the spoke-ends)
During the learning, it is not just the fighting aspect that is taught. This art form is a unification of the body with the mind and the soul. A disciplined and dedicated form of training, along with a balanced mind is what this art form teaches you.
Where to Witness this Sport
Apart from various academies in India which provide training facilities for this sport, the most fun and engaging place one can witness this sport is at any of the main Sikh festivals. Amidst the procession, hymns, and lip-smacking food, entertainment in the form of Gatka is performed by trained professionals.
So, the next time any Sikh festival is around the corner, make sure to keep yourself free to enjoy the festivities!
Some YouTube Video of Gatka Performance