Vacationing in the hills sounds magnetic, but does giving up a well-settled urban life to live in the mountainscapes feel like a good long-term plan? Very rarely do we come across individuals willing to make such drastic shifts in life. It's been over five years now that Nitya Budhraja abandoned her Delhi lifestyle to brace the hills! 
Traversing through towns and villages in Uttarakhand, she finally settled down in  Sattal, a lesser-known cousin of Nainital and Bhimtal which is interconnected by seven lakes.  
Nitya's Acquaintance With the Hills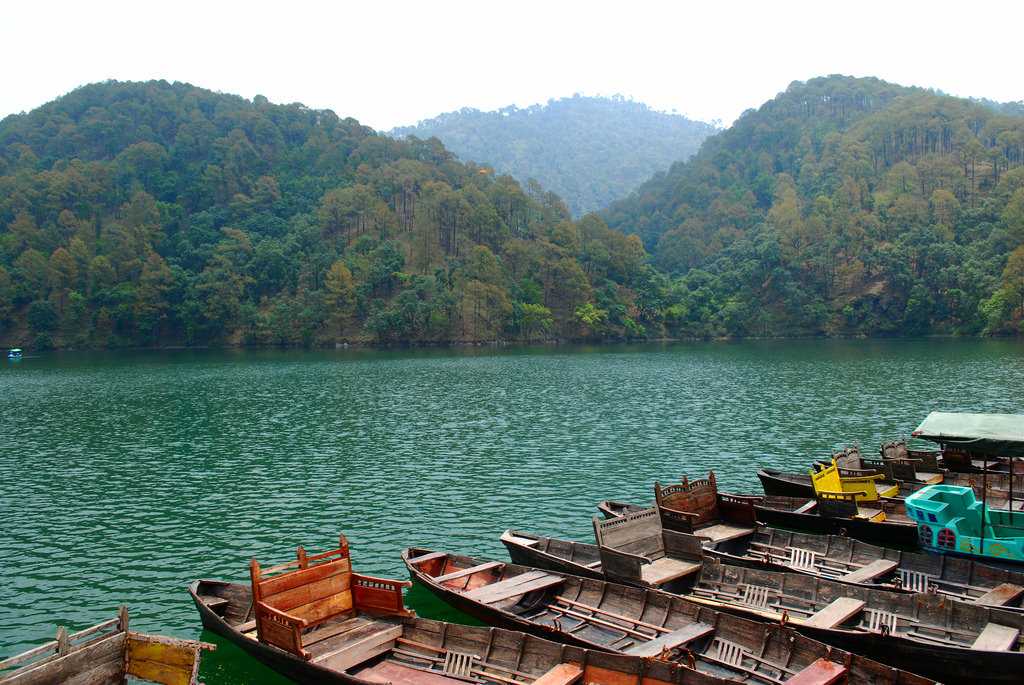 It was not overnight that Nitya's mountain life commenced. It was due to her father's kinship with Sattal, which made her settle there. 
"He was smitten with the mountains, and always wanted to acquire a patch of land and team up with like-minded people to create a private living space. However, when the deal was all set to happen, the villagers forced him to purchase an entire village that comprised two mountains and a valley. People had abandoned their homes there but wanted to move to the next village for better livelihood opportunities,"
said Nitya. 
Nitya was living a life in Delhi but an unsatisfied one. Working in an event management sector, she was unhappy with the extensive waste and futile lifestyle. She shared:
"It was fine in the beginning—throughout my growing years, I'd always wanted to fit in the scene, so Delhi's lure was inevitable. But the amount of wastage that followed every event eventually got to me and led to a disillusionment with the work that I was doing. It all seemed so pointless—an event lasting less than four hours generated waste that would last forever. I wanted to leave that life to seek something better."
Catastrophes of Life 
She started working with a Delhi-based startup that took people on trekking expeditions. Developing an interest in photography, she started sharing picturesque photographs on Instagram. But the start-up came to a closure soon. 
It was during this time that she got her calling from the mountains. In retrospect, she realised that she wanted to move past the commercial life. Following which she said,
"fortunately, I got a job in Liti, where I had to manage a seasonal property. This was located in an area that had a severe water shortage, lacked electricity, phone connectivity or even proper roads. But I did my job for six months. That's when I realised that if I could do this, I could perhaps manage anything". 
Labouring through different tasks, she joined Nanda Devi Handloom Cooperative near Nitya Village to ensure her survival. 
Having already gone through multiple uncertainties,  life threw a massive challenge when suddenly her father passed away.  
She said
"I had to quit overnight and come to the little township in Sattal that he had developed. There was land and few cottages to my disposal, but I had no inkling about what to do. My mother didn't want to go back to Delhi anymore, so I settled down here, and it took us over a year to adjust to this life." 
The Sustainable Family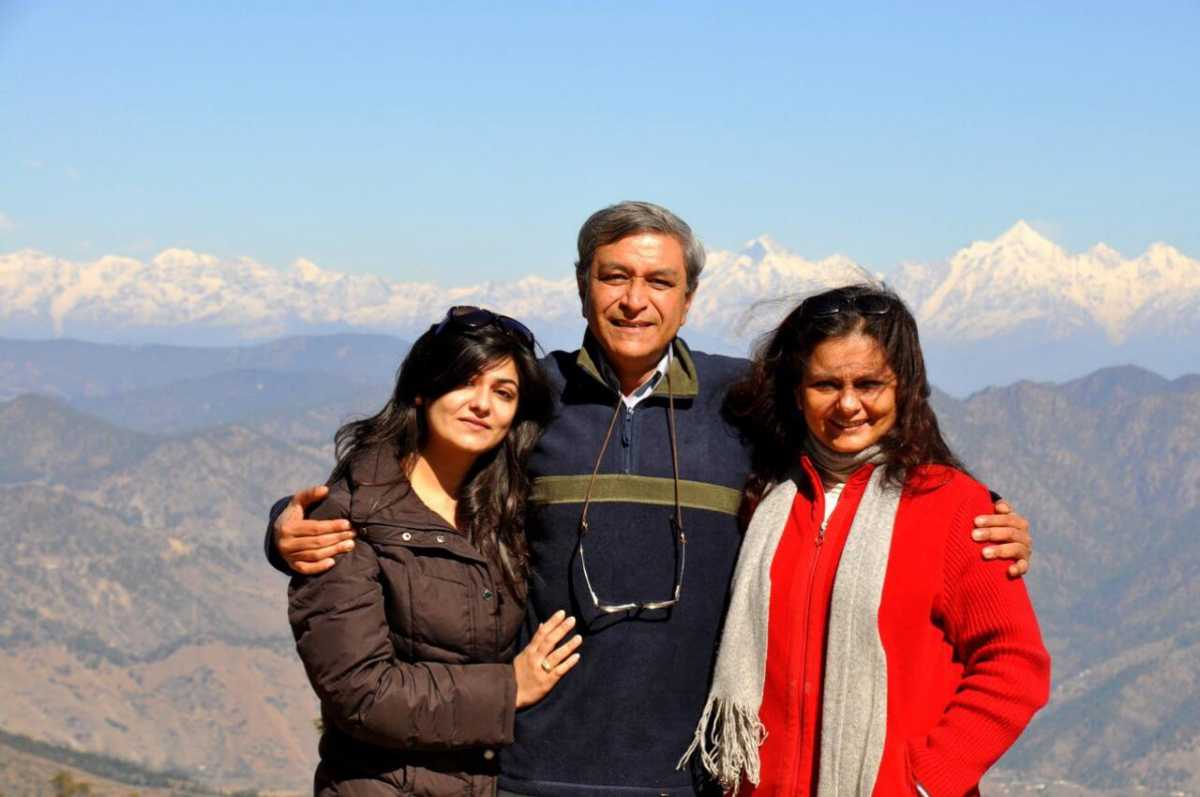 After settling down, Nitya runs a cafe called the Babs cafe in the Woods and a homestay- Naveen Glenn. Both named after her parents. It is commendable that she runs them responsibly. 
"There had to be some sustenance for us, in the form of a steady income, but we wanted to do it sustainably. We were also driven by the idea of what my father had started. In fact, during his stay here, he had constructed a few more cottages and then got all of them equipped with solar panels and a mechanism for rainwater harvesting. It didn't make sense for us to begin any new construction; we decided to work on what we had. We spent a month, and a half renovating and refurbishing the place, and turned it around," she shared. 
With Great Power Comes Great Responsibility
She was unwilling to turn Sattal into a commercial asset rather than keep its beauty and charm intact by responsibly catering to tourist needs. 
Challenges seem like a small task for Nitya since she had been gracefully overcoming any onus that came her way. A shortage of water was another such task which she had to overcome. She also wished to bring broad-leaved green areas in her region. She spent two years planting around 7000 trees in her area. 
"Some of the items served in the café are grown here, and we are working on making this place self-sustaining,"
she said. 
Not just this, she employed people of her village through her cafe and estate. She has a team of 17 people and employed over 50 people within the estate. She has also adopted a government school providing all supplies it requires. 
Consolidation With Peace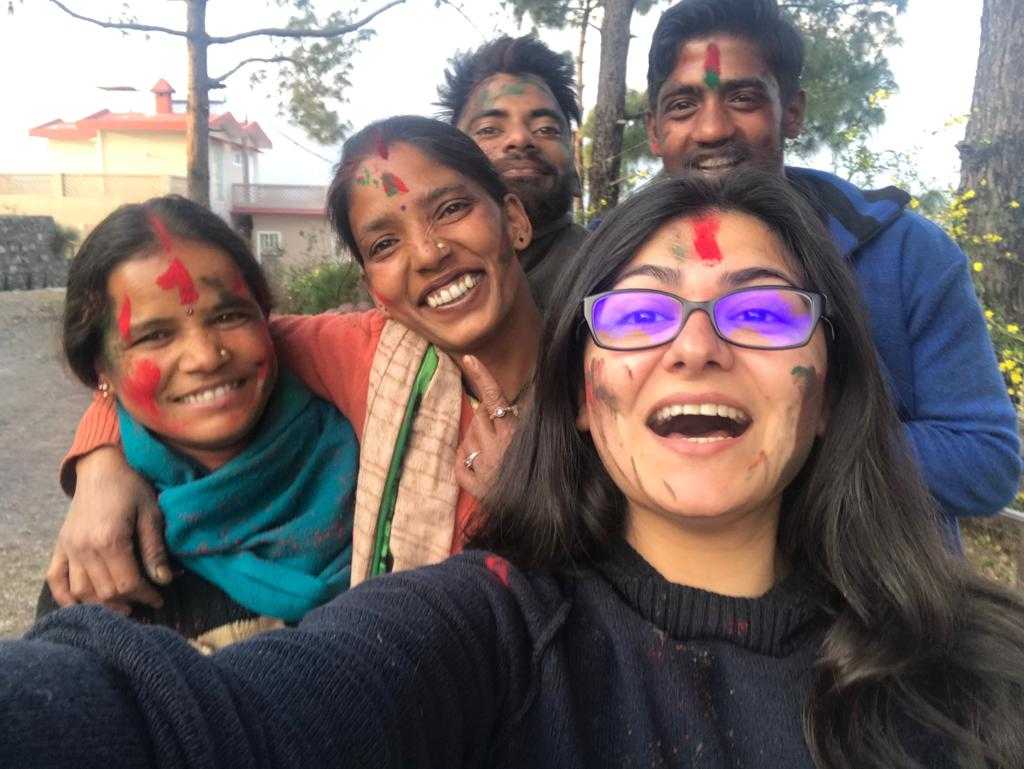 After several hardships and responsibilities, Nitya agrees to have found her peace in the hills and is happy with her decision of giving up on urban life. She aims to create further employment and increase forest covers. 
She says:
"The past two years have been amazing and moving here was perhaps the best decision that I ever made. It gives me joy and satisfaction when I see happy people leaving our homes. I have realised that we should not commercialise or find profitability in everything—let some things just be."


We can't help but agree with Nitya. It's commendable as to how graciously she has accepted all the challenges and moulded her life in a sustainable and pleasant surrounding. She is truly an inspiration! 
Do you think the youth needs to feel like Nitya in terms of taking care of our surroundings and live sustainably? Let us know in the comments below!