The breathtakingly beautiful hill station of
Shillong
is nestled in the laps of nature and offers an extravaganza of beautiful waterfalls, crystal clear lakes and pristine scenic beauty. This gateway to
Meghalaya
serves as an exciting exploration to the wanderlusts. It aptly justifies its name as "Scotland of the East". Due to its mesmerising beauty, westernised culture and jovial people; it has been gaining a lot of popularity resulting in an increment in the tourism sector. To keep up the pace with the growth of tourism, many cafes and eateries are sprouting in Shillong. You are sure to be taken-away by the vibe and culture at these 10 Shillong cafes depicting the best of the music and culture scene in the state-
1. Dylan's Café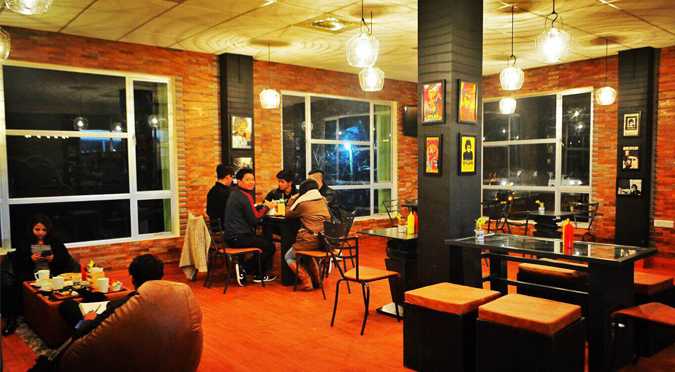 Unarguably one of the most famous Shillong cafes, Dylan's café lies opposite to the St. Edmund's School in Risa Colony. This dreamy and cosy café offers delectable food and its theme is a tribute to Bob Dylan. Dylan's is not just limited to gorging up the tasty food but you can enjoy a number of things here - indulge in some board games, shop from their cutesy collection and grove on the live music or even paint a tile to adorn the ceiling of this place. The softly lit ambience topped with the variety of food will leave you asking for more! 

Timings: 11:30 AM - 10:00 PM
Location: Risa Colony
Must-try: Chicken wings, Mississippi mud pie

2. Café Shillong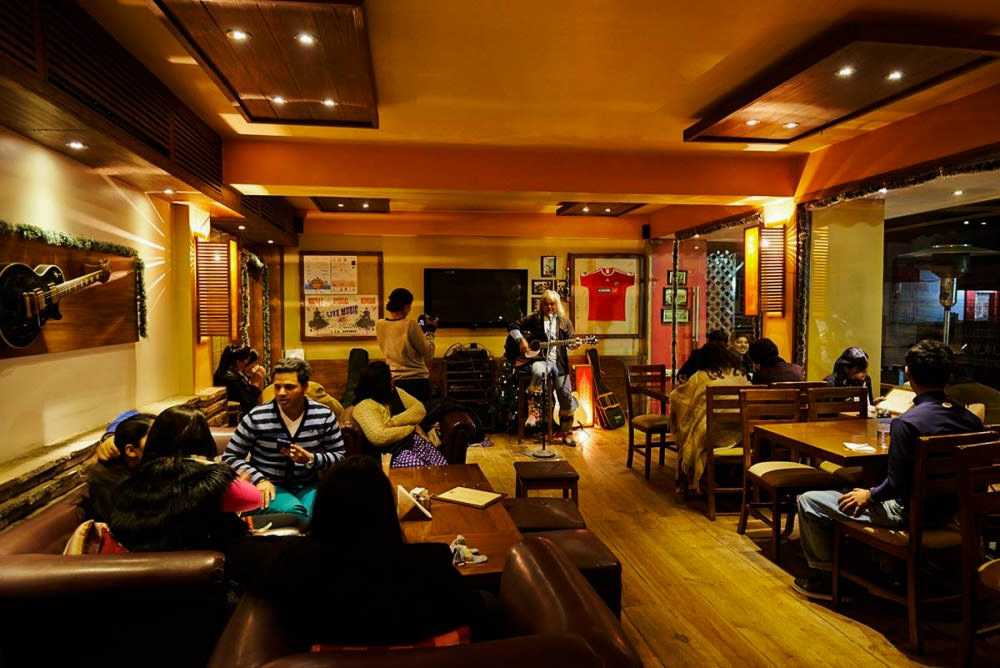 Situated in Laitumkhrah area in the L.P. Building, this sophisticated café offers an array of continental dishes. The live music here is foot-tapping, and so is the cosy and warm ambience. Often flocked by a really attractive crowd, this enchanting café in Shillong offers great food that can spice up your evenings. The local bands playing here often help the visitors to relax after a hectic day. Hop on to this café to dig in some delicious delicious.
Timings:
 12:00 PM - 10:00 PM
Location:
Laitumkhrah
Must-try:
 Roasted pork ribs, Irish coffee
3. ML 05 Café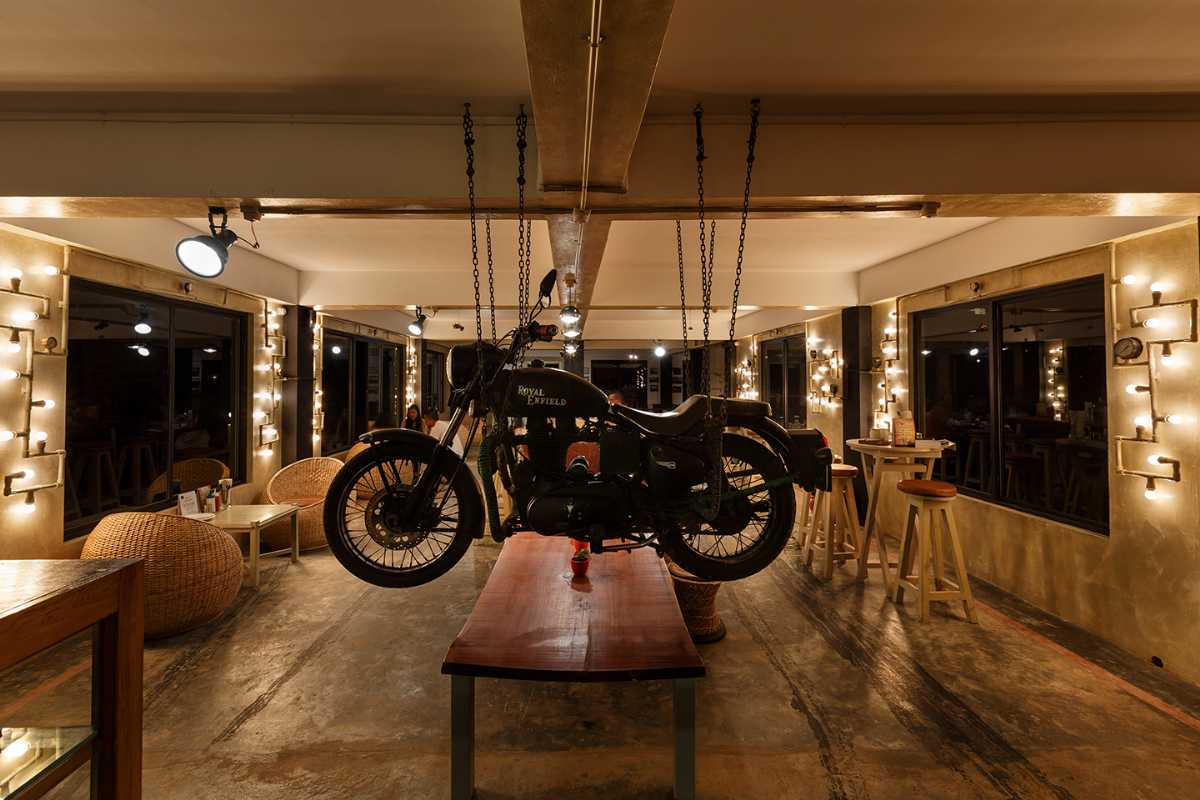 Celebrating love for bikes and rides, this comfy café pays tribute to the biking culture of Shillong. Although it is situated a bit far from the city, every attribute of ML 05 makes it distinctive and unique from the lot of Shillong cafes. As soon as you step in, you will feel like entering a garage. No one can ever forget the gleaming Harley Davidson set in its middle. The interiors are perfect for a long chilling session with your pals.

Timings: 11:00 AM - 8:00 PM
Location: Before Eastern Air Command
Must-try: Bombay Chicken wings, Pasta. Fried rice

4. Swish Café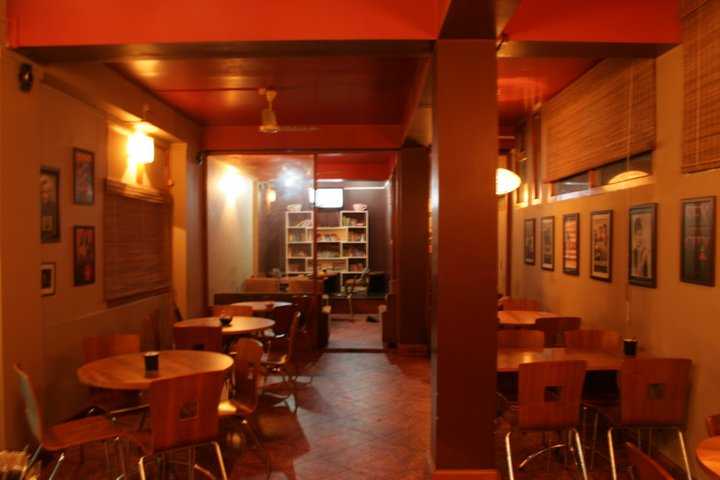 This eatery can be noted as the first café to be opened in the entire state of Meghalaya. It was probably the only café to initiate the coffee culture in Shillong. This cutesy café was started by Mary Tariang in 2003. Placed at the Laitumkharah Beat House, Swish café has a very hippy ambience and hence is highly flocked by the youngsters. Its relaxed aura and cool vibes have been luring many visitors since the day it has opened. It is also frequently visited by musicians due to its artistic vibes. This Shillong café has a mini library, a television and live music being played at almost all hours of the day, which makes it an alluring attraction.

Timings: 11:30 AM - 8:30 PM
Location: Laitumkhrah
Must-try: Mac-n-cheese, Coffee, Roast chicken, Smoked pork fried rice

5. Café Shillong Heritage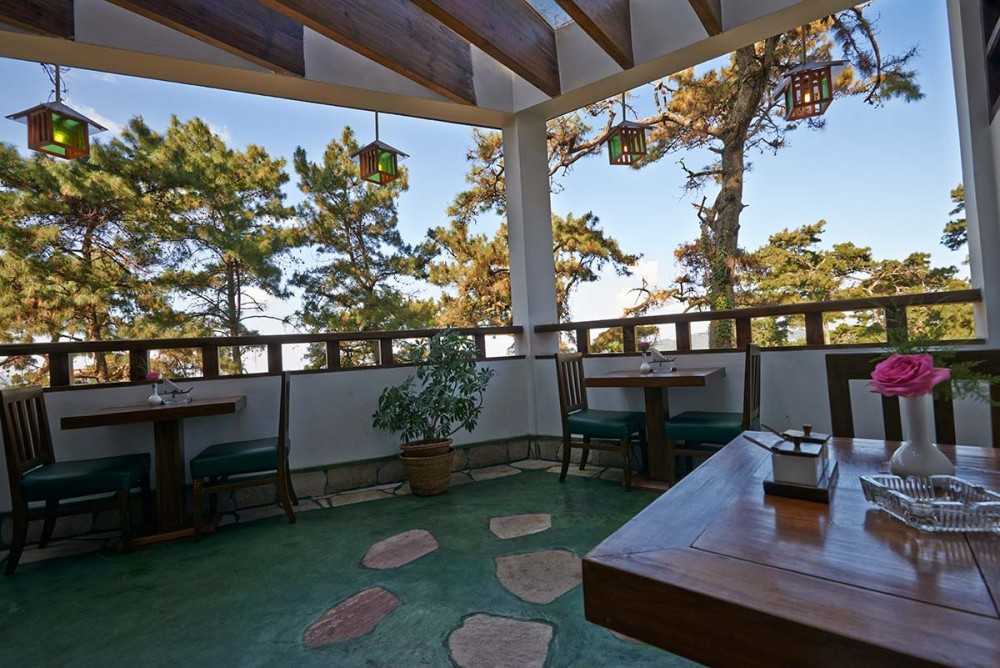 Café Shillong Heritage is nestled in the serene backdrop of Tripura Castle. It is the sister café of Café Shillong and offers a very quaint ambience to the visitors. Larsing Ming Sawyan along with William Diengdoh started this café in 2012. This entrancing cafe offers a surreal view, while the visitors gorge on delectable food items. One can soak in the comfort and relaxing vibes of this café while sipping on a steaming cup of coffee and reading their favorite book here. This cafe in Shillong is extremely famous for its visual appeal and relaxed ambience among the travellers. The star dish of this restaurant is their dumplings, which are served with some tangy dips to further enhance their flavors.

Timings: 12:00 PM - 10:00 PM
Location: Laitumkhrah
Must-try: Dumplings, Hazelnut coffee

6. Bread café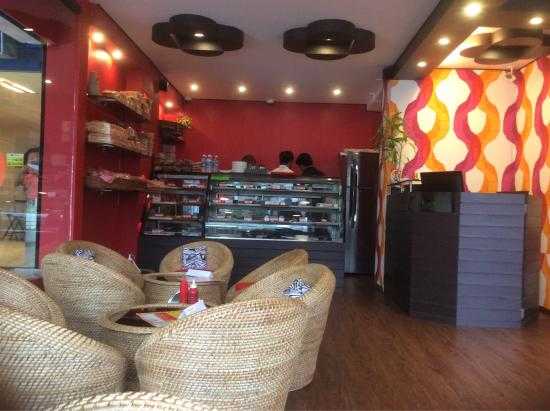 Home to some delectable cheesecakes and brownies, this café-cum-bakery is a heaven for foodies. It is located in the commercial hub, Police Bazaar and was one of the earliest cafes to have mushroomed in Shillong. Offering some decadent German pastry and a variety of other bakery products, Bread café provides relief from tiring shopping sprees in the bazaar.

Timings: 9:30 AM - 8:00 PM
Location: Police Bazar
Must-try: Chicken Danish, Coffee

7. Little Chef Café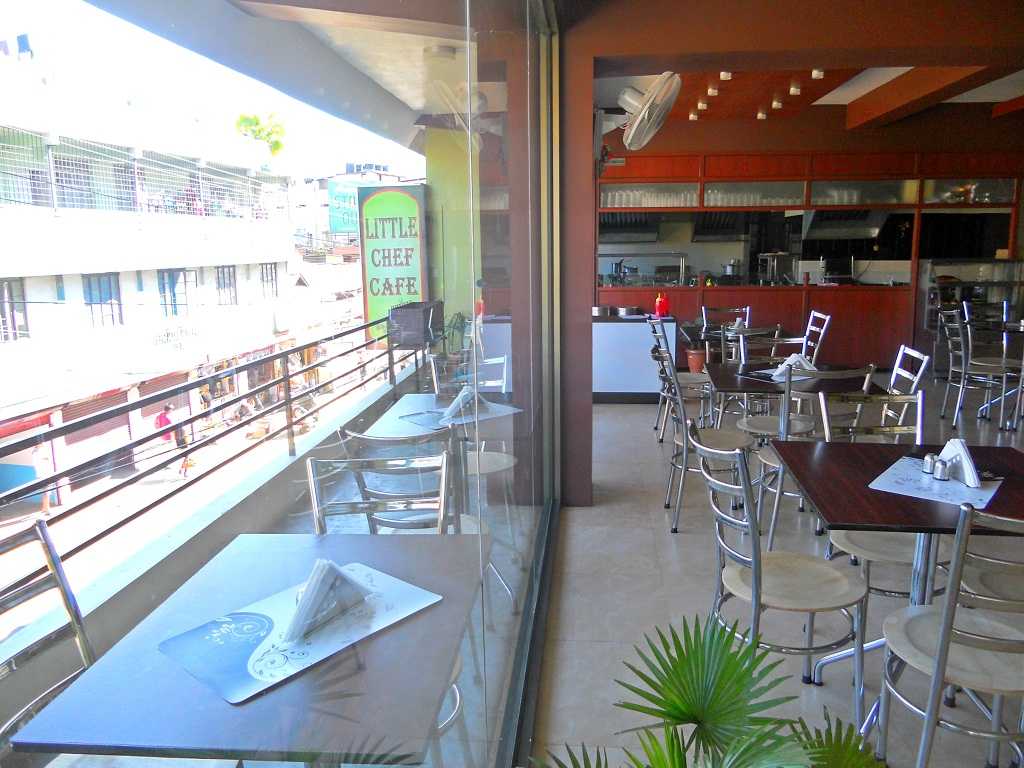 Posing as one of the coolest Shillong cafes and a haven for people with a sweet tooth, Little Chef café lies at Police Point. They offer an extravaganza of pastries and pizzas to sink your tooth in. The place is not very fancy but has warm vibes and is quite easy on the pocket. So, just dash into this café and ask for some piping hot coffee with savoury croissants to go with it!

Timings: 12:00 PM - 9:00 PM, Closed on Sunday
Location: Laitumkhrah
Must-try: Chicken Patties, Crepes, Coffee

8. Munchies

A must-visit for the cheese cravers, Munchies is just a few meters from Café Shillong. They offer Mexican, Lebanese, Italian and Russian food at reasonable prices. Don't expect a glitzy ambience with plush interiors, as this quaint Shillong café has a more of relaxed vibe to it. It was started in 2011 and since then is reverberating with a lot of youthful energy. 

Timings: 10:30 AM - 9:00 PM, Sunday: 2:00 PM - 8:00 PM
Location: Laitumkhrah
Must-try: Burger, Hand-beaten coffee, Strawberyy smoothie

9. Café Coffee Day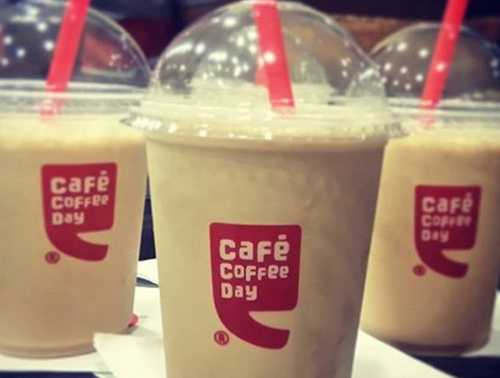 This outlet belonging to the renowned chain of Café Coffee Day Global Limited is quite a hit in the city of Shillong. Popularly known as CCD, it is located in Police Bazaar and is a quiet place to savour a cup of coffee. It is an apt place for meetings and discussions as the ambience here is quite peaceful.

Timings: 11:00 AM - 9:00 PM
Location: Police Bazar East
Must-try: Devil's Own Coffee, Frappe

10. Open Up Café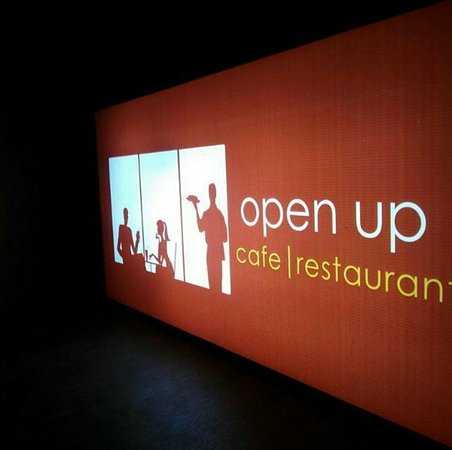 This cutesy Shillong cafe has earned quite a name for the hotdogs and the superb theme incorporated in its ambience. A delight for the comic buffs, this café is beautifully designed on the theme of various comics like Batman. The place offers some amazing burgers served along with spicy and tangy dips along with the usual range of coffee and snacks.

Timings: 10:00 AM - 8:00 PM
Location: Mawlai, Mawroh
Must-try: Hotdog, Momos

These are some eateries in the foodie's paradise that are perfect for soaking in some local vibe. These Shillong cafe are perfect to nibble on some local cuisine while chatting with your pals. Some of these have fancy interiors while some offer a backpacker's experience. The dreamy town of Shillong is best explored by strolling through its bazaars and lanes, stopping just to dig in some delicious food which is available here in abundance. Also, make sure to keep some cash in handy as most of the places lack card machines here.