The bustling city of
Chhattisgarh
,
Raipur
, is a treat for food lovers. Given the variety of cuisines and food concepts available here, the city is no less than any metropolitan city in terms of culinary delights and authentic cuisine. Upscale dining places, casual and friendly joints, and cosy cafes- Raipur has them all. A special mention here is the fact that the city has some quirky and unusual themed restaurants and diners, depicting the unconventional food choices of modern India.
Here is a list of the 12 best cafes in Raipur that have created a name for themselves in Raipur because of their unusual décor, delicious food choices and culinary excellence. 
1. Nukkad, The Teafe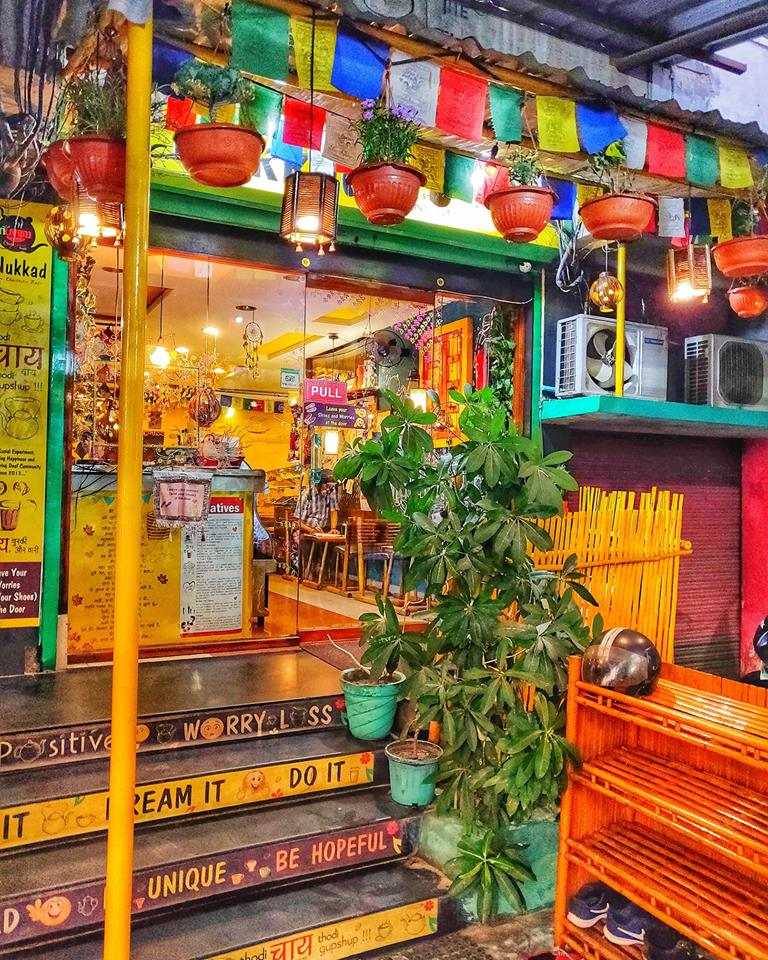 Get ready for a truly unique dining experience when you visit Nukkad, The Teafe. This café in Raipur employs differently-abled people and leads the positive change that we should see in the society. Also, if you deposit your mobile phone at the counter, you get a 10% discount on your bill. It is a beautiful way to add personal interaction and real communication of food when you meet your friends and family here. Not just the tea, but the unique and colourful décor will cheer you up instantly.
Approximate Cost for Two: INR 500
Timings: 11:00 AM – 10:30 PM
Location: 355 Sriram Complex, Samta Colony Main Road, Raipur.
Must Try: Nukkad Special Maggi, Mushroom Chilly, Nukkad Special Sizzler, Green Apple Mojito, Chai.
2. Café Junoon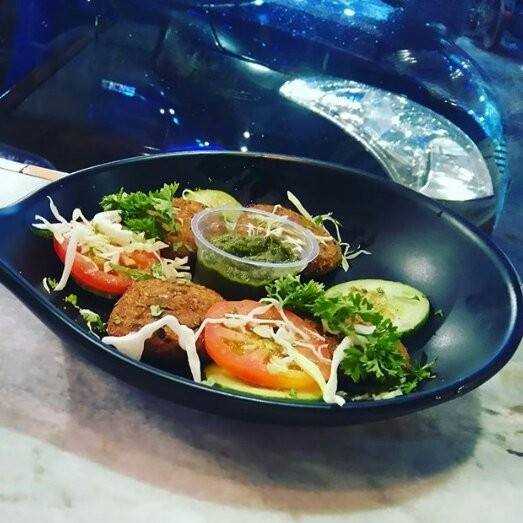 If you are looking for a vegetarian cafe in Raipur that gives you ample of options in the menu without burning a hole in your pocket, a charming ambience, and a great crowd, you should head straight to Café Junoon. The interiors of the restaurant are as catchy as the variety of their menu. With brick-lined walls and wooden fences that adorn the interiors tastefully, you feel warmly welcomed. 

The raw and rustic appeal of this place makes it appealing to all age groups. The meticulously created menu offers the perfect savoury delight to all taste buds in the form of yummy appetisers, hearty main-course, and delightful desserts. They have a wide range of beverages to satiate your thirst and leave you refreshed.
Approximate Cost for Two: INR 400 - 500
Timings: 4:30 PM - Midnight
Location: B – 29, Main Road, Katora Talab, Civil Lines, Raipur.
Must Try: Nachos, Pav Bhaji, Hakka Noodles, Sandwiches, Gini Dosa, Chocolate Shake.
3. The Secret Café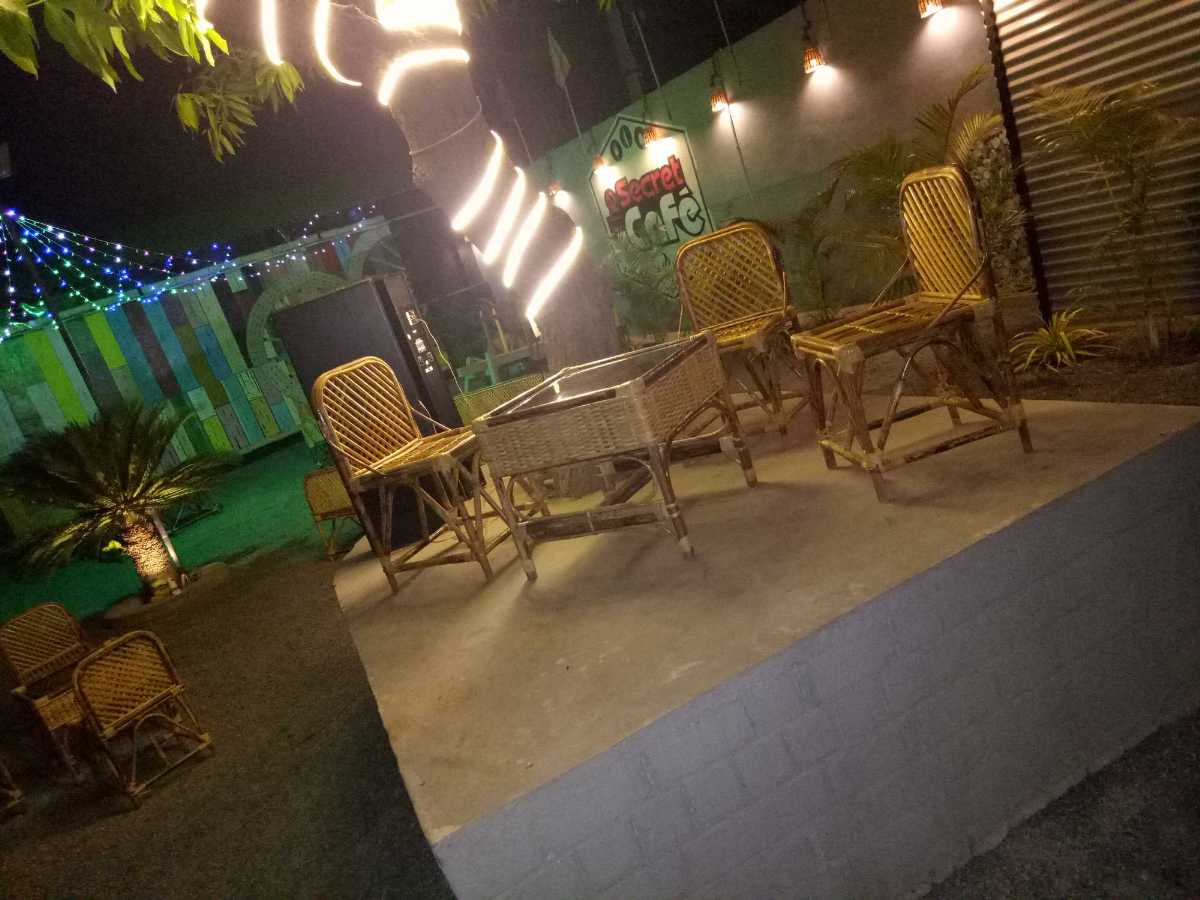 Quite, unlike its name, the excellent service and lip-smacking preparations of this place are no secret! This cosy café is ideal for romantic dates and private dinners because of the amazingly personalised decoration they offer for special days. The huge open area adjoining the café is a perfect spot for dining under the sprawling stars. The variety of gastronomic treats is fantastic, and the choicest selection of beverages leaves one thoroughly refreshed. Although the café sees patrons of all age groups, it is especially favoured by youngsters.
Approximate Cost for Two: INR 400 - 500
Timings: 11:00 AM – 11:00 PM
Location: Near HP Petrol Pump Compound, Deopuri Road, Lalpur, Deopuri, Raipur.
Must Try: Fruit Shakes, Mushroom Cheese Tikki, Mix Veg Pasta, Hakka Noodles.
4. Cafe Selfie Land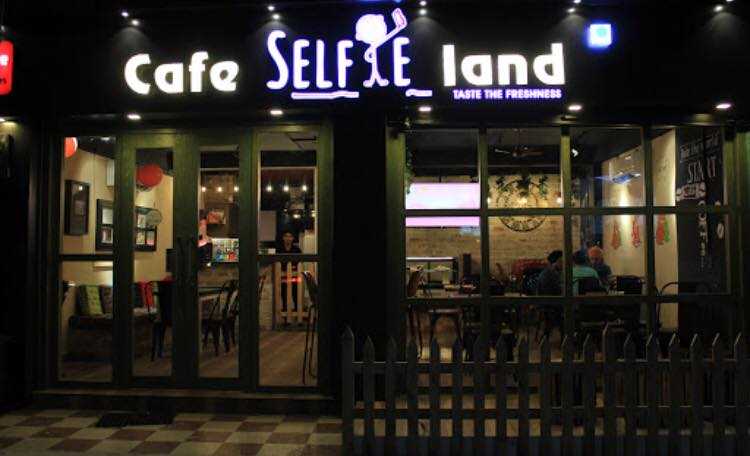 Your search for a trendy and out-of-the-box café ends here. Café Selfie Land is the perfect place for you to catch up with friends, have a brunch with loved ones, and even meet up with colleagues for an informal meeting.

Its USP is that it blends the flavour of coffee into many foods and drinks, and also puts up your picture on the cover of your coffee cup. How cool is that! It is especially known for its super-friendly staff and a quirky variety of munchies.
Approximate Cost for Two: INR 650
Timings: 02:00 PM – 11:30 PM
Location: Near Telibandha Talab, Civil Lines, Raipur
Must Try: Churros, Waffles, Momos, Cold Coffee
5. Indian Coffee House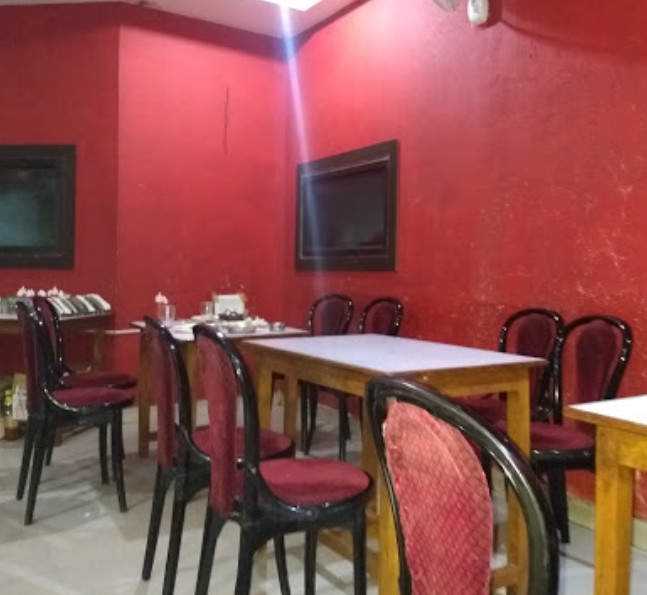 If you are craving for a wholesome breakfast, Indian Coffee House is where you should go. Although this place is famous for its authentic South Indian delicacies since decades, it has greatly expanded its menu and also serves Chinese and North Indian menu. Its smiling staff and quick service will add brightness to your day. This is your ideal choice for sumptuous meals without pinching your pocket.

Approximate Cost for Two: INR 500
Timings: 08:00 AM – 11:00 PM
Location: Civil Lines, Raipur
Must Try: Masala Dosa, Uttapam, Cutlet, Filter Coffee
6. Tafree Cafe Lounge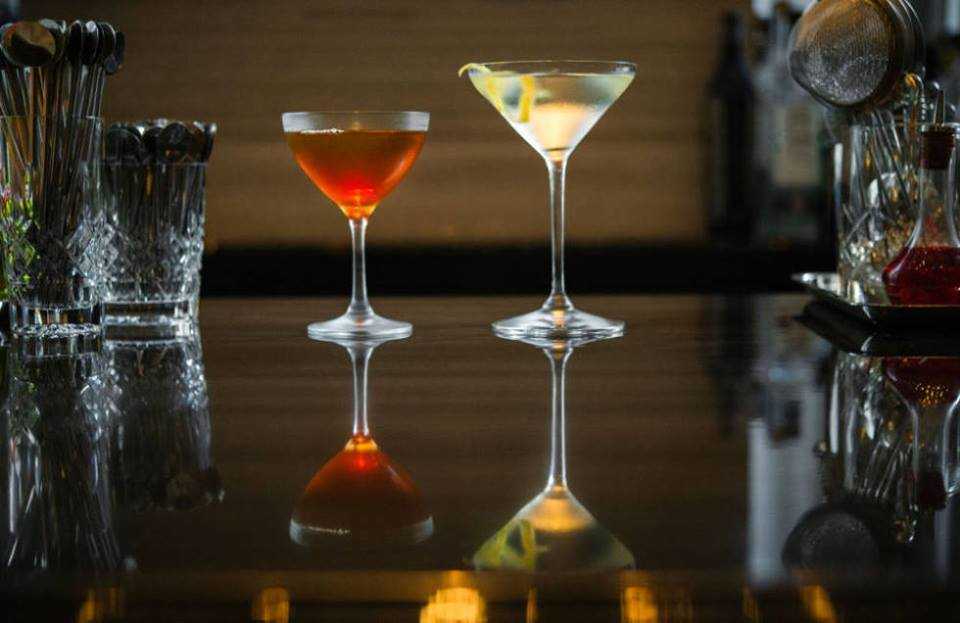 An epitome of fine dining, Tafree Cafe Lounge offers a memorable dining experience. Although the ambience of the indoor seating area is exquisite and tasteful, the pool-side seating area with a projector is also extremely welcoming and popular. This café in Raipur is perfect for celebrating your special days, meeting family and friends, and for casual, private dining. 
Approximate Cost for Two: INR 2000
Timings: 11:00 AM – 11:00 PM
Location: Jail Road, Devendra Nagar, Raipur.
Must Try: Panipuri, Mocktails, Desserts.
7. The Music Café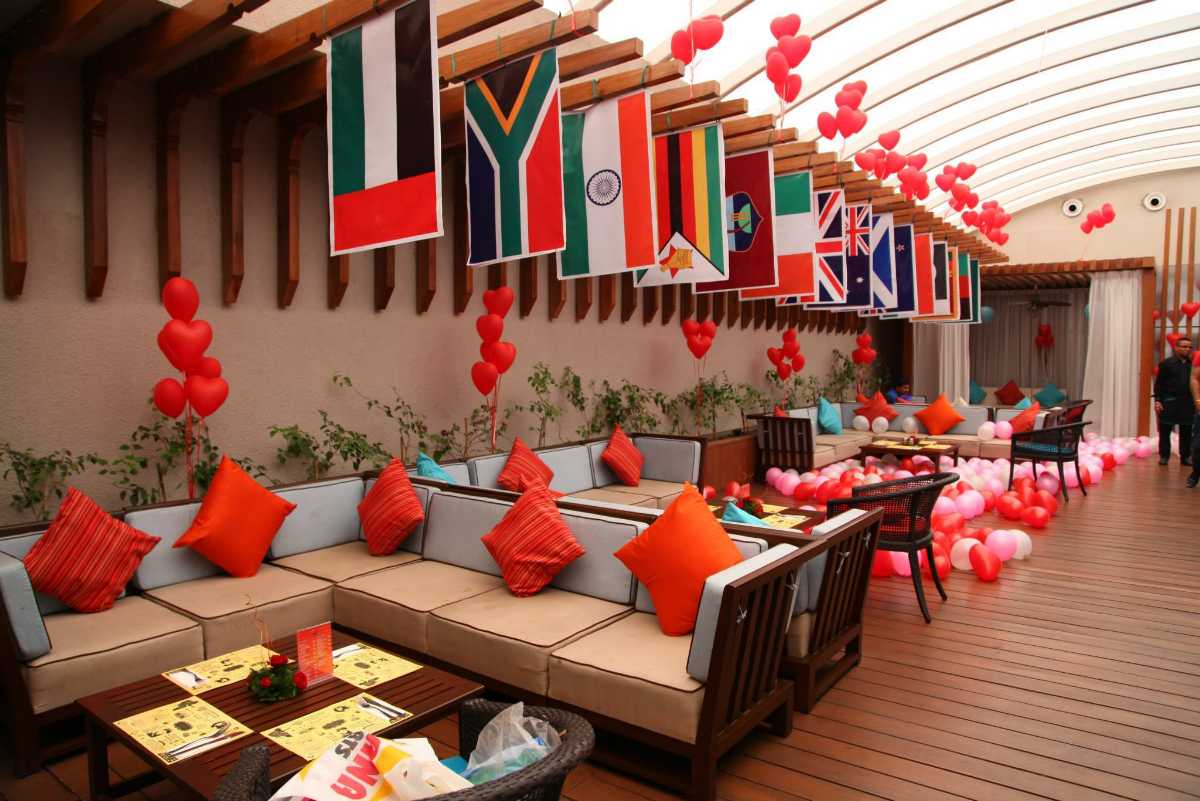 True to its name, The Music Café is one of the more unique cafes in Raipur and it blends the symphony of soulful music with the savoury treats they serve. Known for its happy and positive vibe, this café is gaining popularity among the young and the young-at-heart. With live entertainment and music, this café is among the most sought-after destinations for meals and drinks after sunset. They have an excellent outdoor seating arrangement in addition to the indoor one. This place is ideals for groups of friends, couples and casual meet-ups with colleagues and loved ones. 
Approximate Cost for Two: INR 1200
Timings: 02:00 PM – 11:30 PM
Location: 2nd Floor, Ambuja Mall, Vidhan Sabha Road, Raipur.
Must Try: Cocktails, Pasta Pink Sauce, Chinese Platter, pakodas and chai.
8. EAG The Urban Café

For those who are adventurous when it comes to food, EAG The Urban Café in Raipur is the best place. With a menu that is extensive, but not expensive, you can try some delicious Italian, Chinese, and Mexican food. Quirky and fun interior add to the overall appeal of the place, making it a popular hang-out throughout the day. Chocolate lovers will be delighted to see the chocolaty versions of French fries, sandwiches, and pizza. The mocktails are equally drool-worthy.
Approximate Cost for Two: INR 600
Timings: 12:00 Noon – 10:30 PM
Location: 335, 1st Floor, Samta colony Min Road, Raipur.
Must Try: Freak Shakes, Maggi, Spaghetti Aglio Olio, Lasagne.
9. Cafe Tree House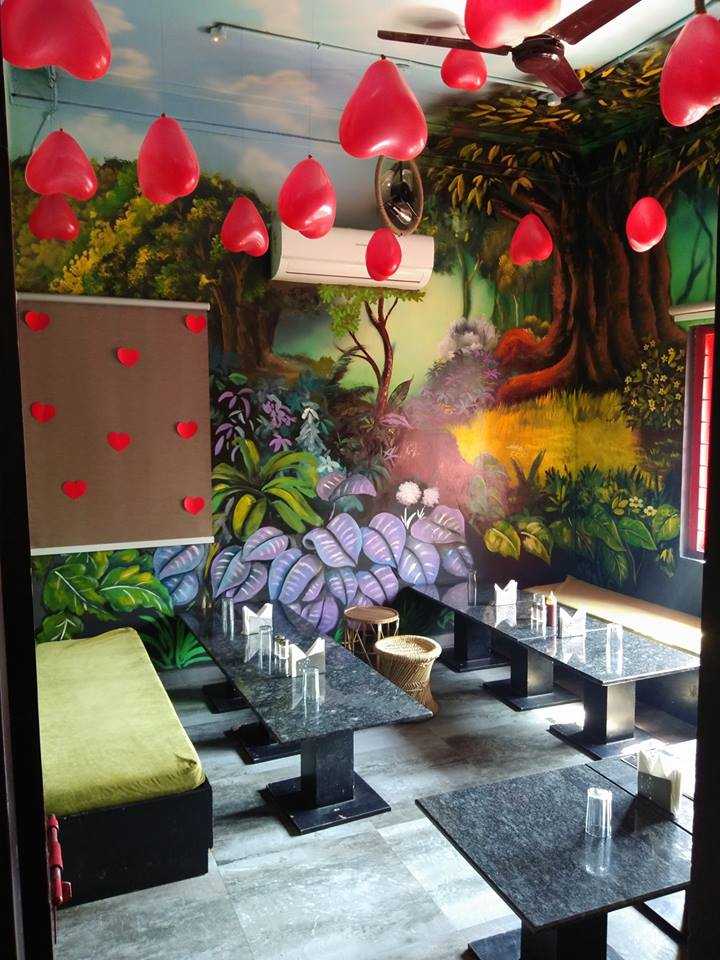 Visit Café Tree House for the perfect culinary experience, replete with cheerful staff, great location, a fabulous variety of food and beverages, and tasteful décor, all delightfully topped up with great-tasting food. The name of the café is justified by the décor that is in sync with the theme of nature. The beautifully painted walls showcase the foliage and floral beauty of nature gloriously. This pace is ideal for a casual meeting with friends and family.

Approximate Cost for Two: INR 300
Timings: 01:30 PM – 11:00 PM
Location: C-2/4, Sector 7, New Rajendra Nagar Main Road, Near UCO Bank, Mahaveer Nagar, Raipur.
Must Try: Cold coffee, Pasta, Schezwan Noodles, Jalebi.
10. Mocha Express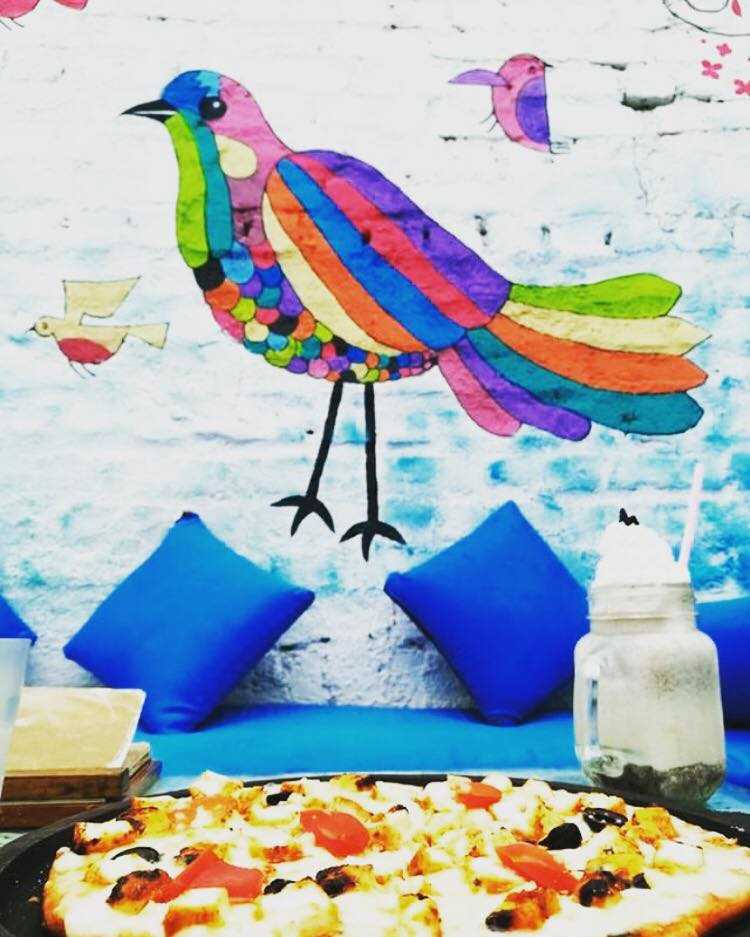 If it is an eclectic eating experience that you desire, Mocha is your ideal stop-over. It is India's first completely indigenous chain of cafes, known for its eclectic style and diverse menu. With a menu spanning savoury delights from across the globe, Mocha is all about warming your heart as you relish its offerings. Its classy and elegant décor, cosy lighting, and warm ambience will fill your heart with pleasure, making the whole dining experience one-of-its-kind. It is a perfect place to visit with the special person in your life, and also to enjoy some quality time with friends or family. 

Approximate Cost for Two: INR 800
Timings: 11:00 AM – 11:30 PM
Location: Near Ajooba Park, VIP Road, Purena, Raipur.
Must Try: Bun Maska, Mezze Platter, White Sauce Pasta, Cheesecake.
11. The Living Room Cafe & Lounge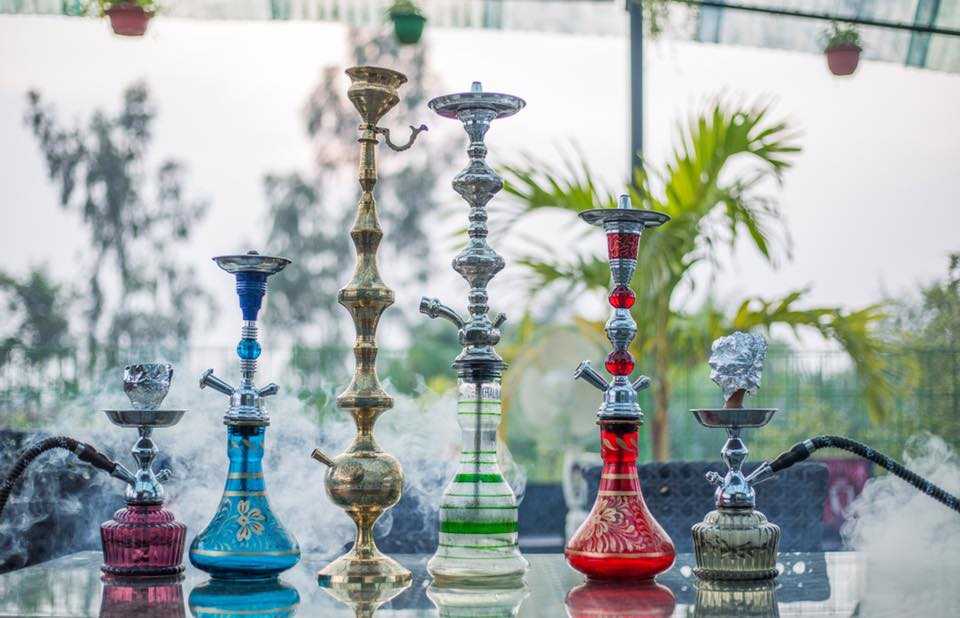 The warm and homely ambience of The Living Room Café is not the only thing that makes it so popular. Their great dining options and their amazing selection of beverages add to the world-class hookah experience here. Known for a great variety of vegetarian and non-vegetarian food, this place is a haven for food lovers. It is a culinary gem and is one of the best cafes in Raipur.
Approximate Cost for Two: INR 600
Timings: 11:00 AM - Midnight
Location: VIP Road, Purena, Raipur.
Must Try: Hukkah, Non-veg Platter, Cheese Balls, Volcano Nachos, Soups, Tandoori Vegetable Momos.
12. The Palazzo Lounge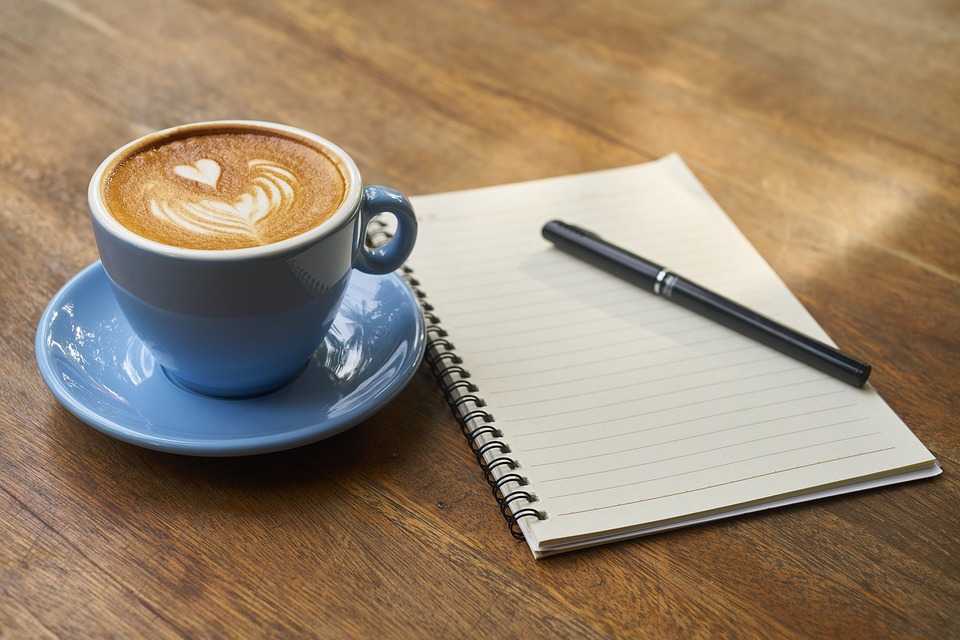 This cafe boasts of live music concerts for its visitors. Along with the food, the interior, the ambience surely is in sync with live music. This place is best suited for the youth as they can dance to the beats. This place has the potential to attract a lot of foodies with various taste choices, as not only they serve smoothies, junks, lattes, but also the main course served here is pretty much diverse and best in both quality and quantity. The major recommendations include Paneer Chilli Masala, Palazzo Style Fried Rice, Garlic Bread, Banana Smoothie, Mocktails, etc.
Address: Ground floor R-eminence mall, Tatibandh Rd, Tatibandh, Raipur
Contact: 78692 61904
Timings: 10:30 AM to 11:00 PM
With so many great cafes in Raipur, you will never run out of options that serve not only great food but also which elevate your mood. Make sure that you check out these fantastic and unique cafes in Raipur and share your experiences with us.