In today's fast-paced life, it is now important to take some time from our busy lives and rejuvenate ourselves. We need that downtime and we need it badly. Given the hazardous weather of
Delhi
and thanks to our busy daily schedules and lifestyle, many of us are prone to hectic, polluted lifestyles. Hence, just spending even a little time away from our daily grinds, pollution and everyday routine, with our family or friends charge us up for good.
There are many resorts near Delhi, that offers plenty of experiences, ambience and nature that will not only recharge your mind but also bring you closer to your loved ones. But don't be bothered, we have listed the top 10 budget resorts around Delhi for you!
1. City Park Resort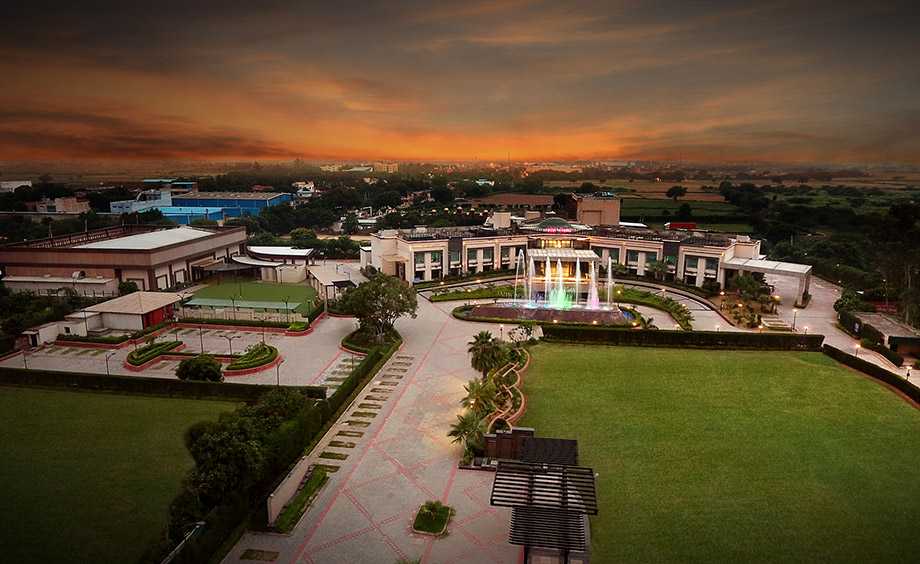 It offers excellent ambience along with lush green lawns, apt for outdoor games for both kids and adults. Located opposite Ghevra metro station it is quite easily accessible. This resort is equipped with all the modern amenities and avail the best services to their guest. If you are looking for a luxurious and relaxing stay within your budget, City Park Resort should be on your list.
Address: Opp Metro Pillar Number 631, Ghevra Metro Station, Rohtak Rd, New Delhi.
Cost for One Night: INR 2600
Distance from Delhi: 13 km
Book This Resort
2. Shiva Oasis Resort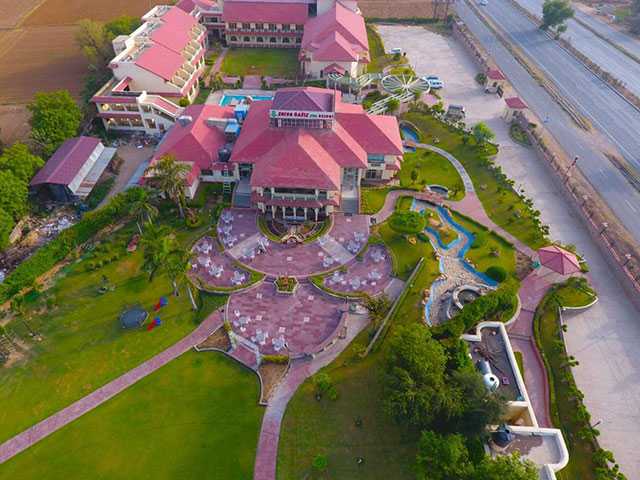 Spread across more than 10 acres, Shiva Oasis Resort strives to provide the best stay to their guests. Situated 5 km from
Neemrana
,
Rajasthan
, it is smartly planned and beautifully designed to provide the best of Rajasthani architecture. You can dive in their huge swimming pool on a hot sunny day. Equipped with an in-house restaurant, one can also enjoy mouthwatering delicacies of the state. Best for a peaceful yet fun holiday with your family and friends. Head there now!
Address: NH8, Delhi - Jaipur Expy, Neemrana, Rajasthan 
Cost for One Night: INR 3500
Distance from Delhi: 138 km
Book This Resort
3. Today's Sunrise Luxury Resort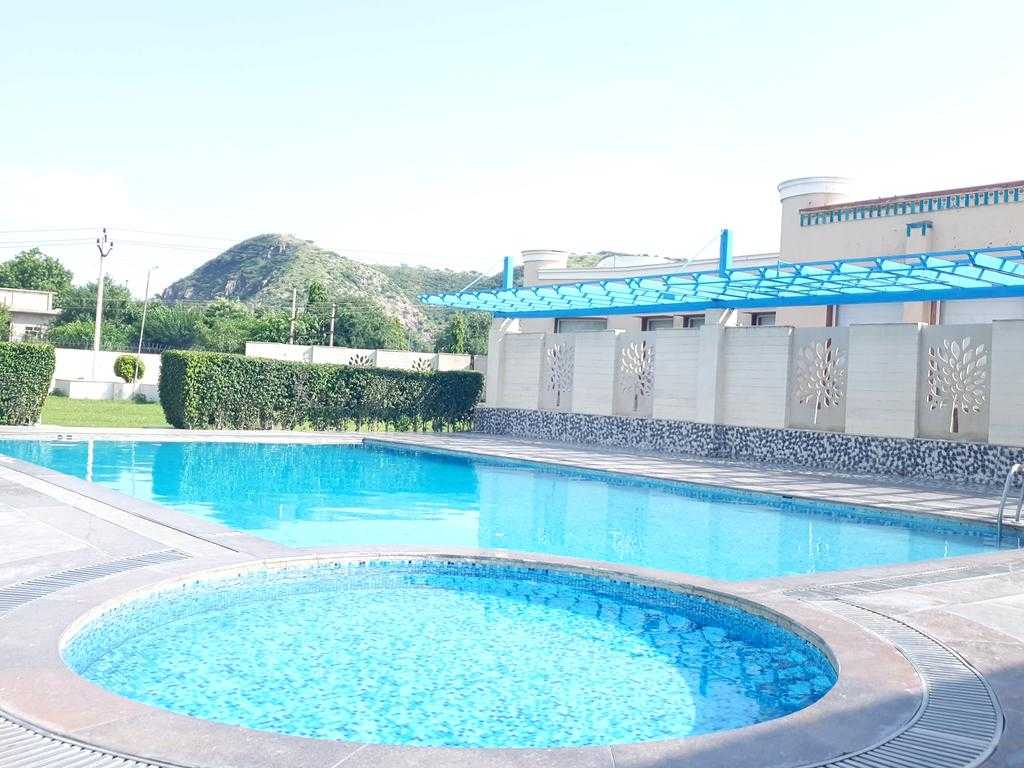 If you are craving for some privacy and peace, away from the hustle-bustle of the cities, they have only 24 rooms stretched in 10 acres of green landscapes. Be it a swimming pool, private garden or cosy balcony facing the Aravalli mountain ranges, you can expect the best of luxurious stay here at very affordable prices.
Address: Tehsil, Dughera, Neemrana, Behror, Rajasthan 
Cost for One Night: INR 2999
Distance from Delhi: 143 km
Book This Resort
4. Udman Hotels and Resorts by Ferns N Petals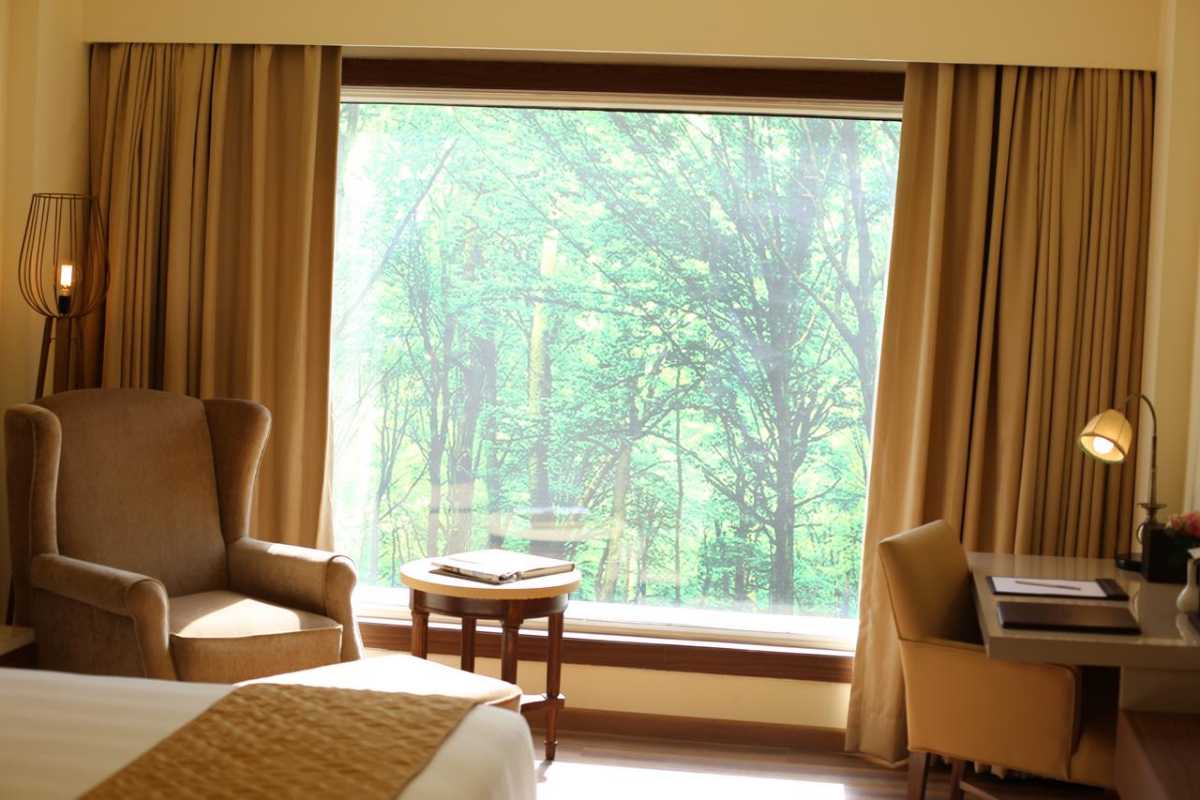 Offering facilities like swimming pool, spa and free wifi, they aim to avail the most comfortable stay for the guests. At the mere distance from International airport, Udman Hotels & resorts are positioned at the heart of the city. Its contemporary interiors of rooms, reception and hallways will charm you to the fullest. 
Address: Shiv Murthi Complex, National Highway 8 Adjacent, Mahipalpur, New Delhi 
Cost for One Night: INR 2999
Distance from Delhi: 26 km
Book This Resort
5. Ashok Country Resort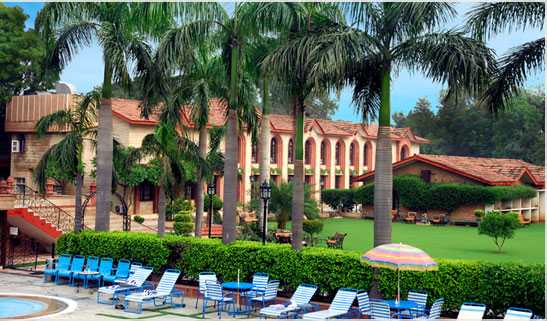 Even though it is located just 4 km away from the International Airport, Ashok Country Resort presents the best of nature. Beautiful landscapes, colourful gardens and its elegant architecture will remind you of French country villas. Plan your stay here for the most stylish and laid back vacation of your life.
Address: 30, Rajokri Rd, D Block, Kapas Hera, New Delhi 
Cost for One Night: INR 4320
Distance from Delhi: 26 km
Book This Resort
6. V Resorts Farm Stay Delhi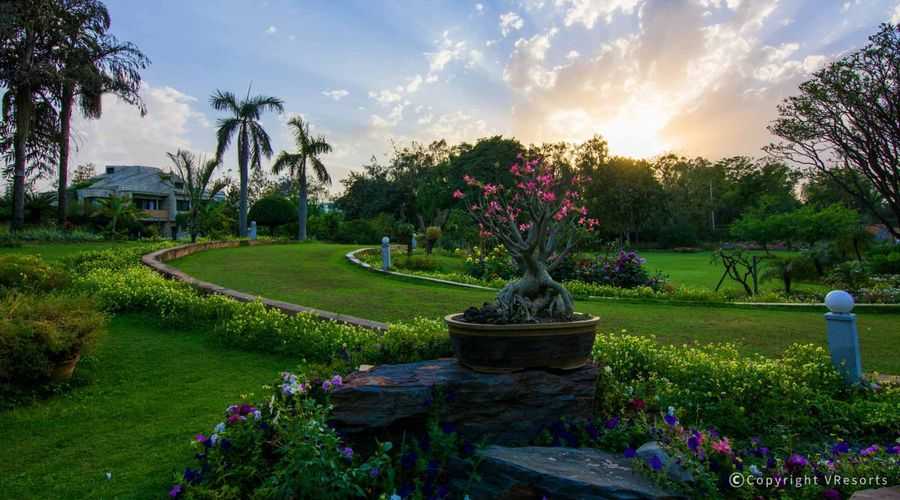 A perfect combination of leisure and comfort, V resorts farm stay take you in the middle of green outdoors. Offering experiences like outdoor movie nights, attractive water bodies and bonsai gardens, it is the best place to spend some quality time with your loved ones. They look forward to giving their guests the best experience, be it a tour of their gardens, pottery workshops or lazy evenings in the cottage. 
Address: Seesham Lane, Dera Mandi Retreat, Dera-Mandi Link Road, Chhatarpur, New Delhi 
Cost for One Night: INR 4320
Distance from Delhi: 54 km
Book This Resort
7. DLF Club 5 - Golf Course Road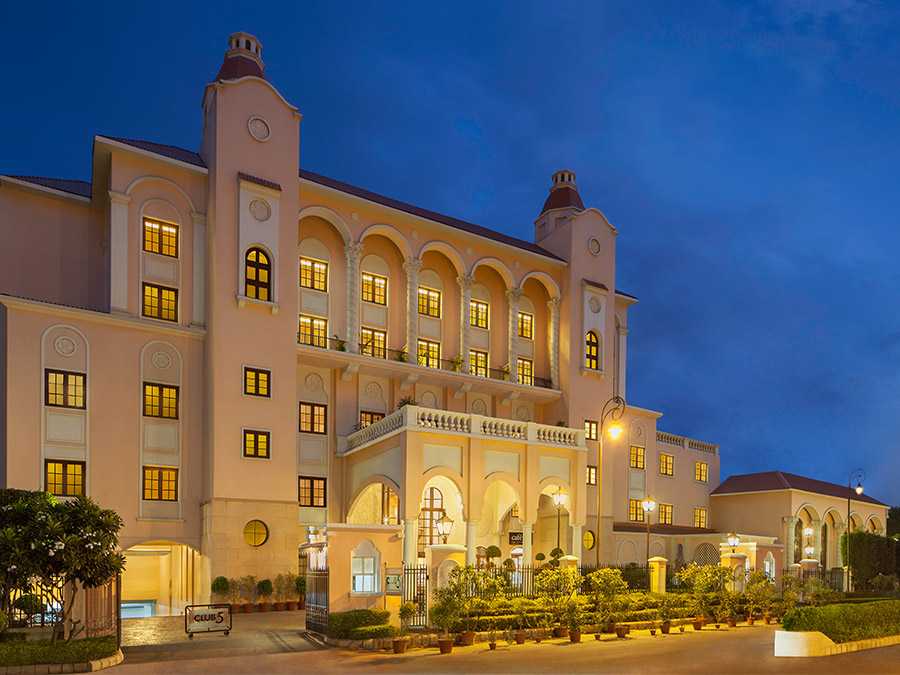 Looking for some posh and sophisticated chill time? Club 5 offers the most luxurious stay, filled with all the modern facilities and amenities. Right from a top-notch fitness centre, a restaurant, a swimming pool to great ambience and interiors throughout the structure, they have it all! 
Address: Opp. Trinity Tower Sector 53, DLF City, DLF Phase 5, Gurugram, Haryana
Cost for One Night: INR 4500
Distance from Delhi: 40 km
Book This Resort
8. Green Orchids Farm Stay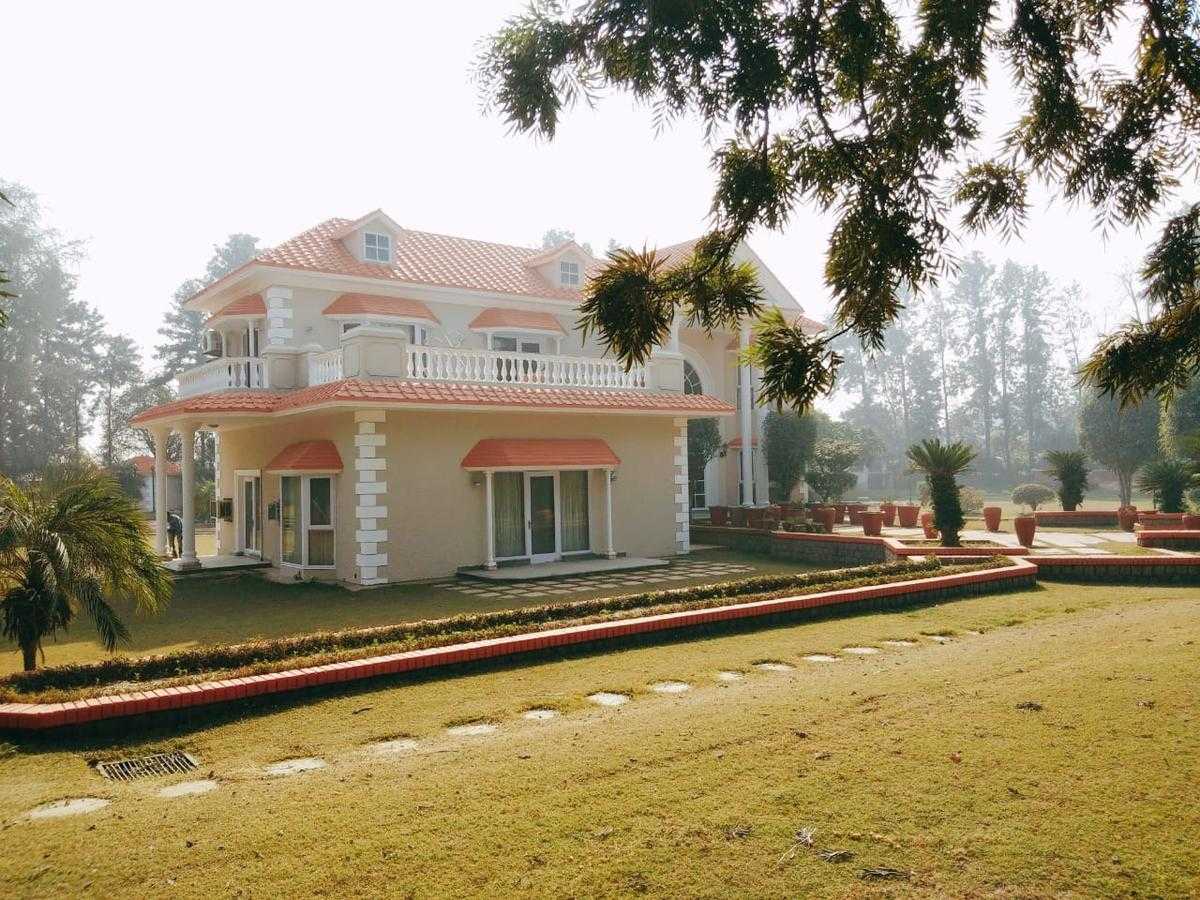 Spend some calm and rejuvenating time with your friends and family here. This resort offers a swimming pool, garden for outdoor sports, lounge area and open terrace for various activities. Also, enjoy their tastiest buffet breakfast and some fun time playing billiards and darts! Book for a peaceful staycation!
Address: Sector 77, Gurugram, Haryana
Cost for One Night: INR 3500
Distance from Delhi: 25 km
9. Aapno Ghar Resort & Amusement Park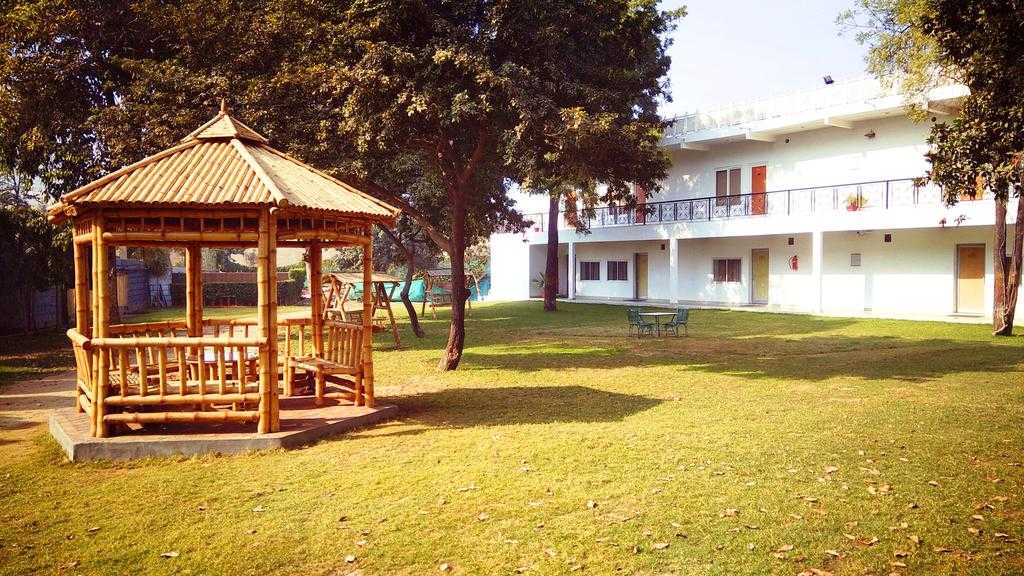 Planning for a de-stressing and fun-filled getaway? This resort avail both relaxing as well as entertaining stay for you. Stretched on 9 acres, one gets to spend a lazed out day with their loved ones as well as enjoy their hearts out at a waterpark. Interesting and crazy water rides take your adrenaline to the peak. Great property for the family, get-togethers and office outings!
Address: Sector 77, Gurugram, Haryana
Cost for One Night: INR 4199
Distance from Delhi: 49 km
Book This Resort
10. Best Western Resort Country Club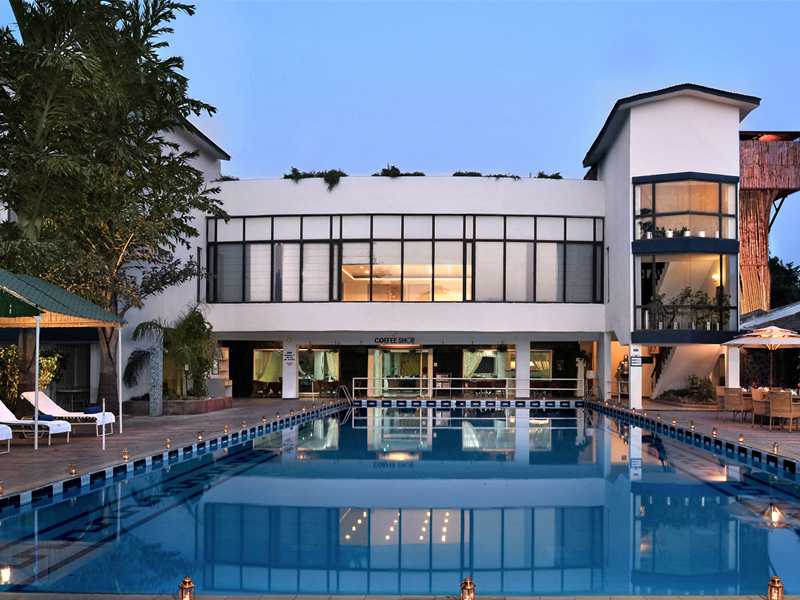 With a vast experience in the industry, Best Western Resort knows how to treat their guests with the best and most memorable experiences of their lifetime. Wrapped around in 50 acres of property amidst rich and flourishing nature, they offer 4-star facilities along with rustic and countryside experiences. A great option if you love spending some rural time, mustard fields and nature!
Address: Tauru Road, Pachgaon - Mohammadpur Road, Near, Manesar, Gurugram, Haryana 
Cost for One Night: INR 4150
Distance from Delhi: 90 km
Book This Resort
There were the top 10 budget resorts around Delhi that offered relaxation, rejuvenation, style, extravagance, lots of fun and memories. Resorts that takes you to a whole another level with the beautiful properties and also brings you closer to your roots with some rural experiences. 
What kind of resort is your favourite? And when are you planning your next holiday there?