Now that there is a drop in the visa requirements of
Brazil
for Indians, you can undoubtedly think of heading to the region which has something in store for every traveller without much hassle. It certainly satiates the needs of travel junkies, shopaholic, beach bums, and historic aficionados.
Here's a list of things to do in Brazil that will surely tempt you to book your tickets right away! 
1. Get Drenched in the Iguazu Falls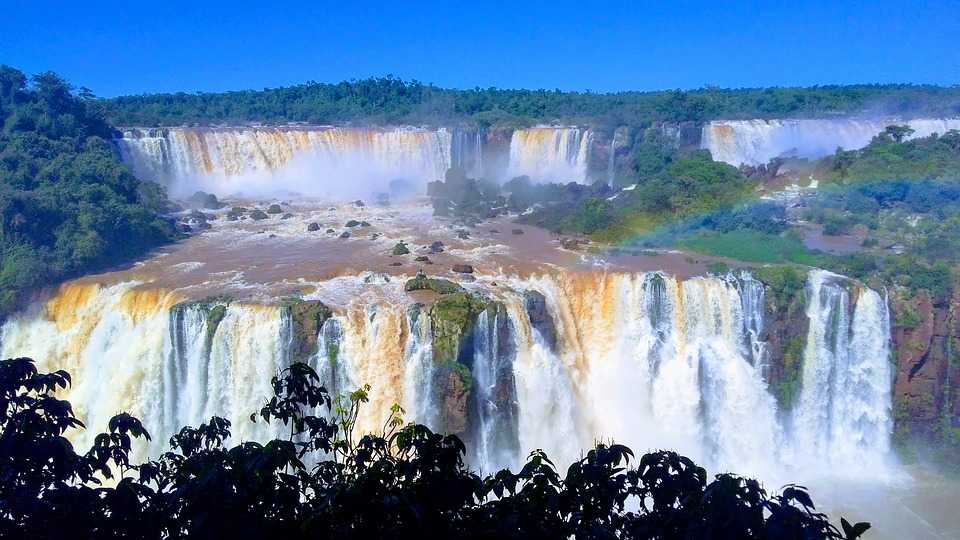 When in Brazil, if you miss out on the Iguazu falls, it's pretty much like missing out on pollution when in
Bangalore
. You simply CANNOT. This UNESCO acclaimed heritage site is a sight to behold! Head to Foz do Iguacu in Brazil to catch the mesmerising beauty of the waterfall, which is a chain of hundreds of waterfalls. This 3km extension mostly falls in
Argentina
. Dip your feet in, make a splash or get drenched in the cold and pristine Iguacu waterfalls!. 
Location: Misiones Province
Best time to visit: All around the year
2. Take a Trail to the Colossal Christ The Redeemer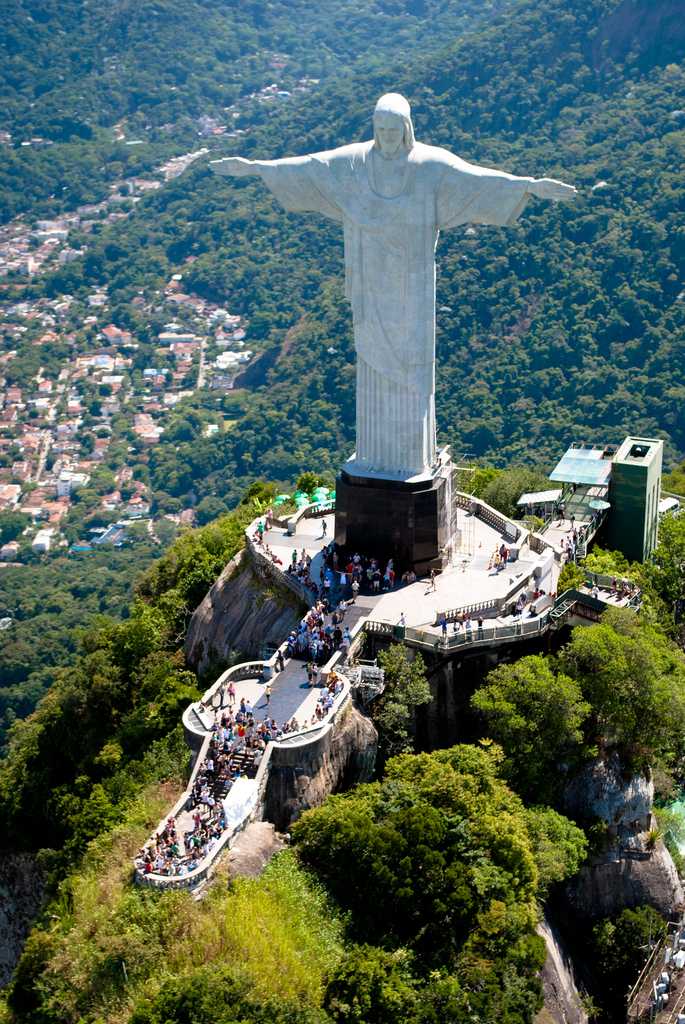 Christ the Redeemer in Brazil, a 98 feet tall effigy of Jesus Christ is made of reinforced concrete clad in a mosaic of triangular soapstone tiles. The largest Art Deco-style sculpture in the world, this statue is a treat for every art aficionado. Located at the peak of the 2,300 ft Corcovado mountain in the Tijuca Forest National Park, you can also hike up through the curvy routes of the forest. Trains are also available here. 
Address: Parque Nacional da Tijuca - Alto da Boa Vista, Rio de Janeiro - RJ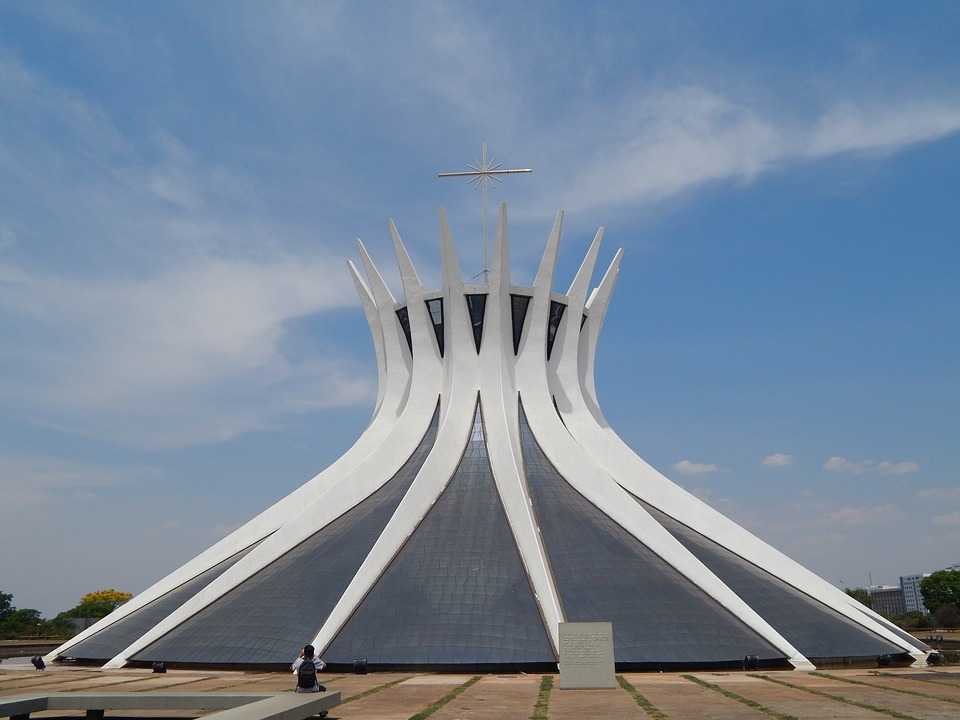 Standing out from all the Cathedrals you've seen, Cathedral of Brasilia is a striking modern structure with stunning architecture. This concrete marvel built by architect Oscar Niemeyer is a haven for architecture junkies. Not just the exterior, the interiors designed in stained glass windows, with different shades of blue, white and brown are jaw-dropping as well. 
Address: Esplanada dos Ministerios lote 12 - Brasilia, DF, 70050-000
4. Experience a City Within a City at Salvador's Pelourinho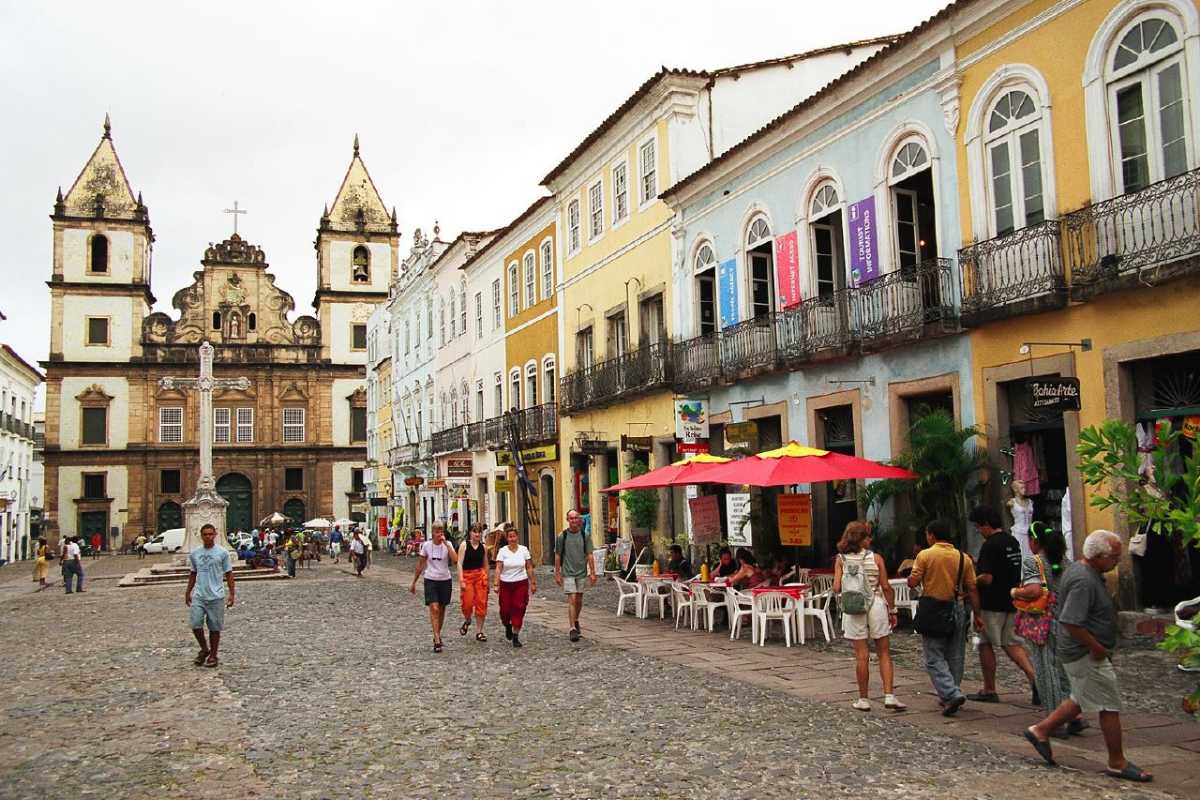 Colonial buildings, colourful & cobblestoned streets and cultural experiences are what you witness at Salvador's Pelourinho (nicknamed Pelo) lying on the peninsula of Bahia's coast. Pelo offers some unique experiences such as a live capoeira Jogo, shopping at the vibrant markets, jamming with the live music and pursuing the local art scene at street galleries. The best time to witness Pelo would be at night when this city truly comes alive. Don't forget to buy the Fita de Bonfim ribbons to make wishes!
Address: Pelourinho, Salvador - State of Bahia, 40301-110
Duration: Visit Pelo for at least one full day to enjoy a couple of experiences. 
5. Flank the Exciting Jungles and Beaches at Ilha Grande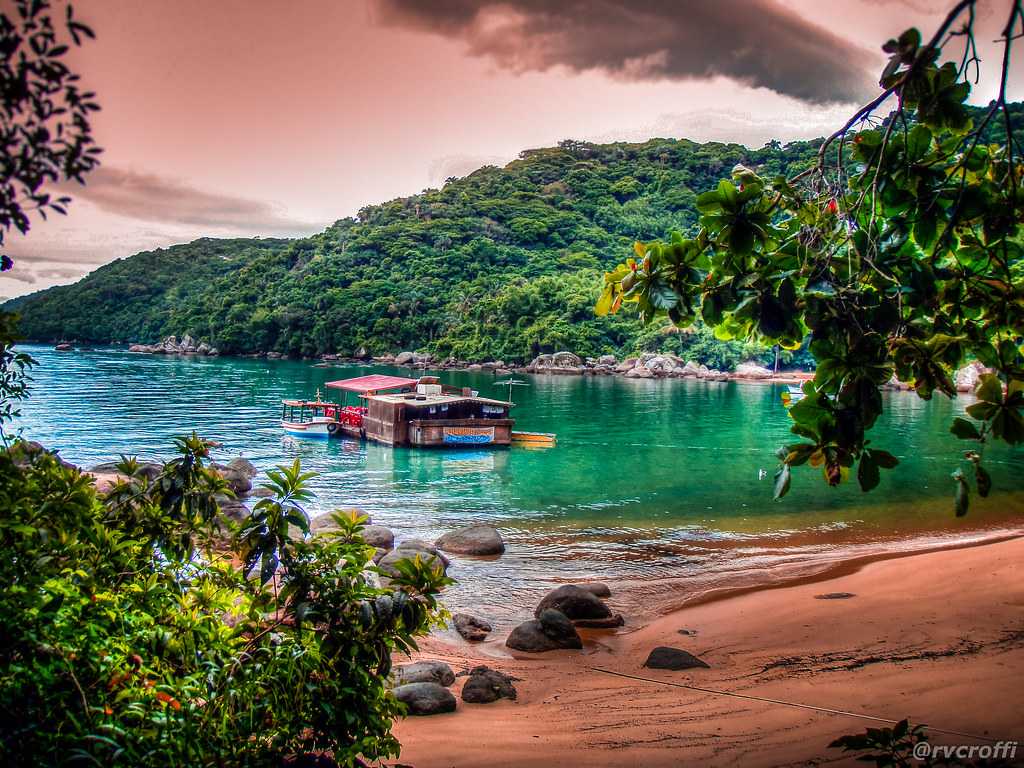 An island in Brazil, Ilha Grande houses a range of beaches and the Atlantic forest to soothe your adrenaline. Slow but silent, the island is a serene destination with little population and no cars. You can unwind at the natural sandy beaches which may just be some of the most beautiful landscapes you've ever seen. You can also hike up Pico do Papagaio through the meandering forest zones. Another unique attraction here is, the abandoned Candido Mendes prison, inhabited by one released prisoner! 
Address: Ilha Grande, State of Rio de Janeiro 
Duration: Spend a day or two if you're hiking at Ilha Grande. 
6. Take a Cable Car to SugarLoaf Mountain
Resembling the traditional shape of concentrated refined loaf sugar, mighty Sugarloaf mountains received its name. Offering a panoramic view of the cityscape, of Rio de Janeiro, it is known for its cableway rides. The picturesque views, the aerial adrenaline, and the 3-minute see-through cable car ride amidst the peaks of Sugarloaf make for an exciting adventure. Don't forget to take catch a glimpse of the happening Copacabana beach!
Location: Av. Pasteur, 520 - Urca, Rio de Janeiro - RJ, 22290-240
Cost: INR 2,100 per head. 
7. Catch Sight of the Colonial Aesthetics in Paraty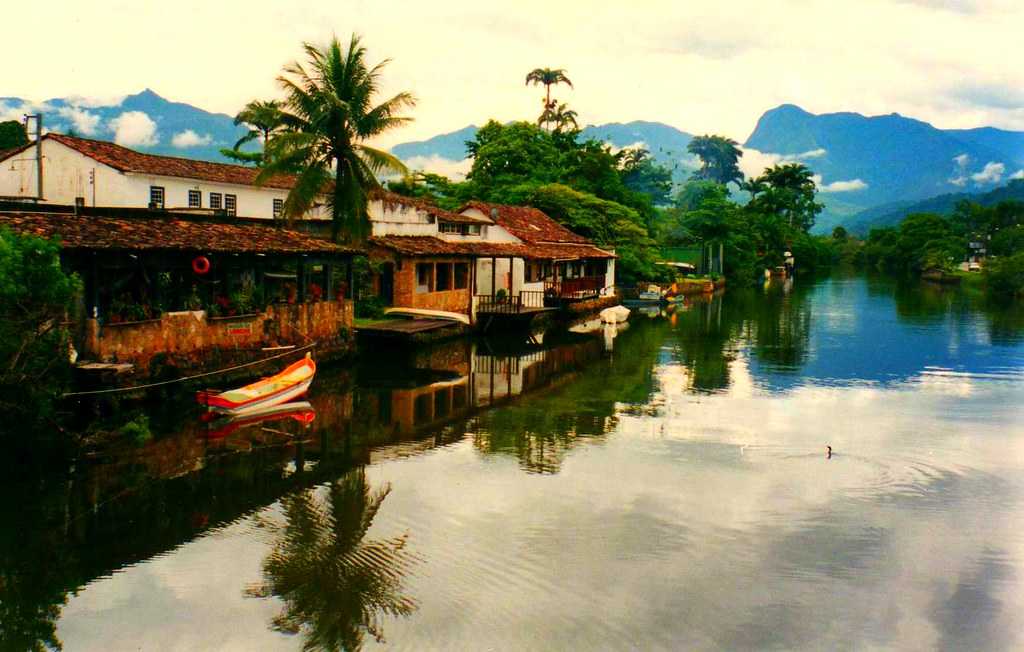 Splendid historical architecture gets all history buffs gawking at 18th-century buildings. Located in Costa Verde, Paraty has a few notable attractions like the waterfront Capela de Santa Rita. The town takes you away from the wilderness into the human-made state with rustic streets and white buildings which were originally a Portuguese settlement. 
Location: Paraty, State of Rio de Janeiro, 23970-000
Duration: Keep a day in hand to explore Paraty. 
8. A Walk Through the Amazon Rainforests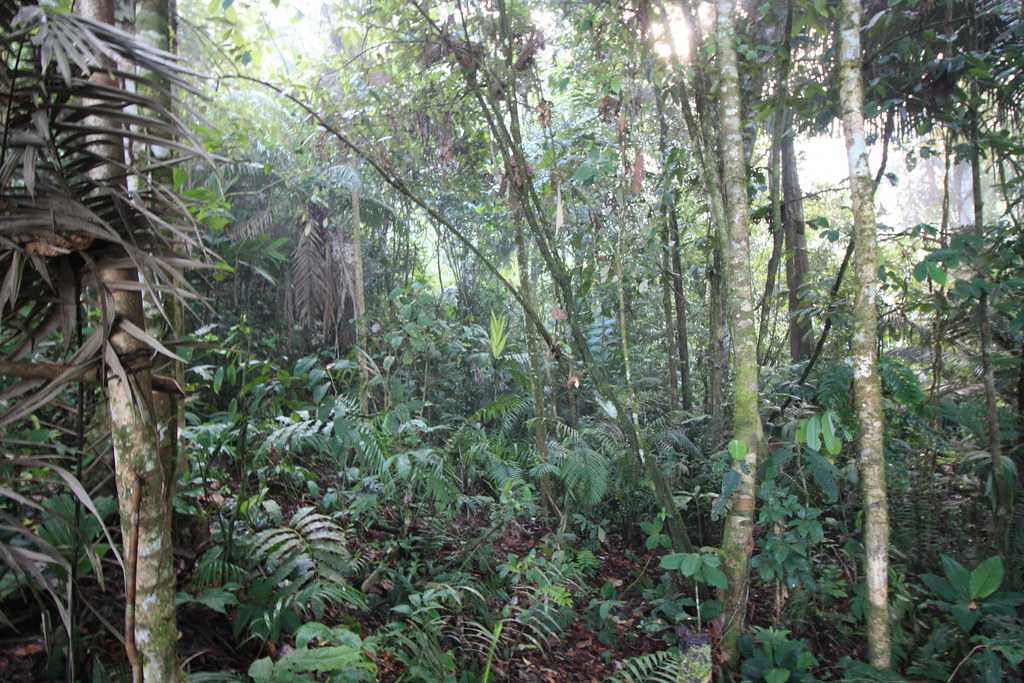 Covering a majority of the rainforest, Brazil is embellished with lush green carpets of mosaic ecosystems and vegetation types including rainforests, seasonal forests, deciduous forests, flooded forests, and savannas. The Amazon river adds to the beauty of this portrait. With so much greenery and millions of natural species, wouldn't you like to traverse through this forest zone?
Location: Amazon Rainforest, Codajas - State of Amazonas, 69450-000
9. Indulge in Some Volleyball at Copacabana Beach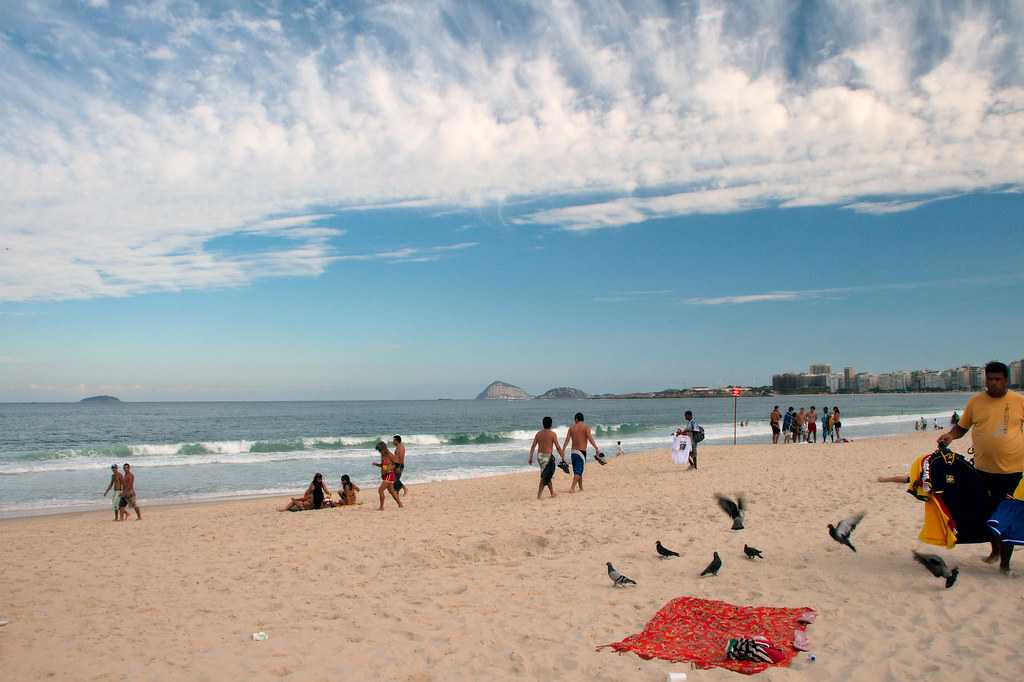 As exciting as it sounds, the Copacabana beach offers the perfect spot to show off your volleyball skills. You can play around or barge into a game with other tourists and trust us; you're more than welcome. Golden sands, clear waters and beachside stalls make it a perfect place to chill and unwind. The incredibly long beachline makes it a famous volley-hub. If you're here around the New Year, don't miss out on the firework views from the beach at dusk!. 
Location: Copacabana Beach - Copacabana, Rio de Janeiro - State of Rio de Janeiro.
Duration: Even a day falls short to enjoy your time at Copacabana. 
10. Dance & Cheer At the Rio Carnival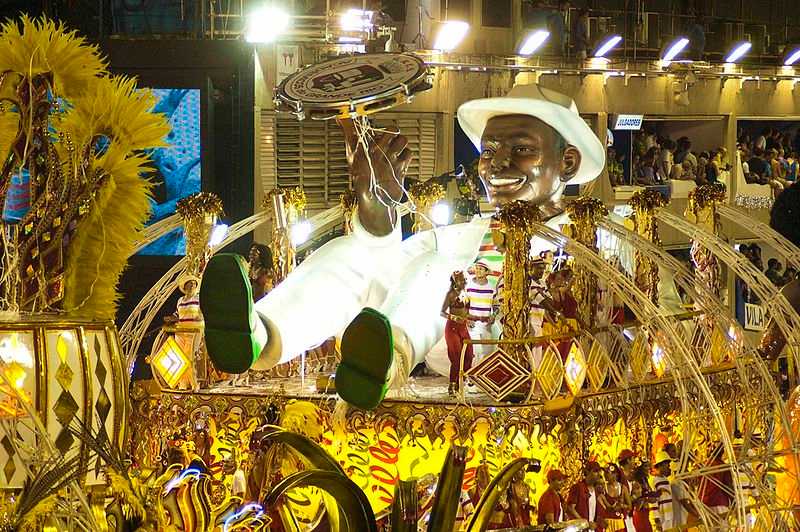 This is just an unmissable activity if you're in Brazil during the time of the carnival. Eclectic performances, hip and happening music, a plethora of parades is what you witness at the carnival. Cheer as loud as you can and party away at the street side parties during the carnival, and you're sure to have a ball. Although crowded, this space evokes a joyous vibe, and you can't complain! 
Location: R. Marques de Sapucaia - Santo Cristo, Rio de Janeiro - RJ, 20220-007 
11. Witness The Dunes-Turned-Lagoons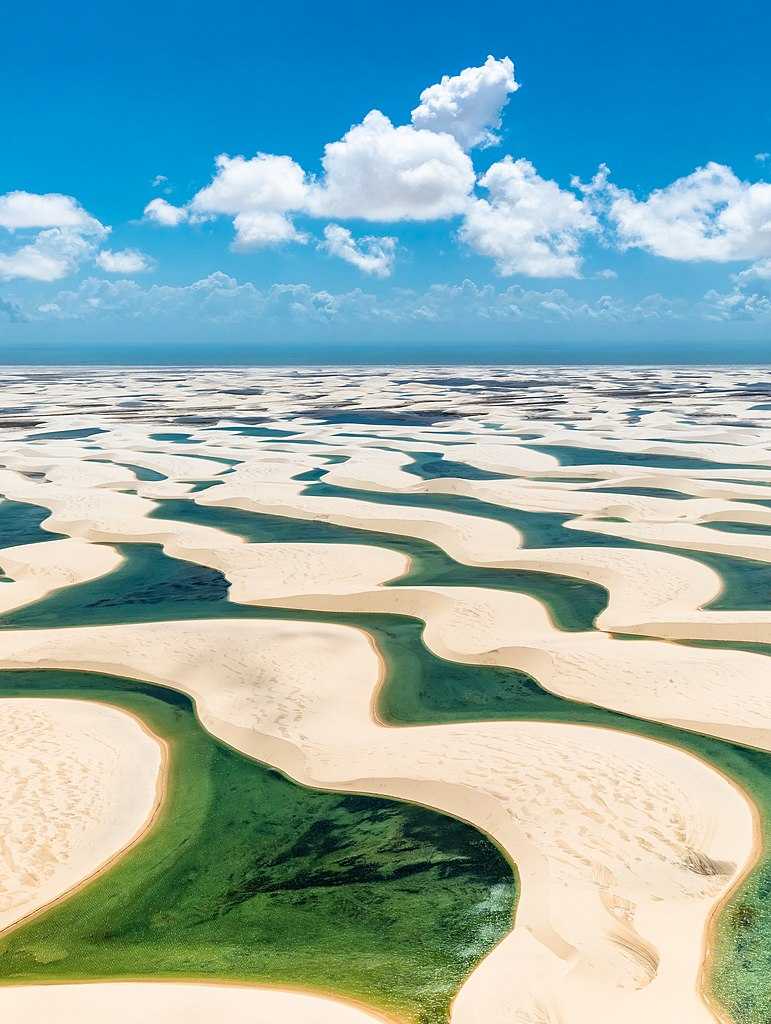 The unconventional national park of Lencois Maranhenses in Brazil offers an opportunity to explore massive sand dunes reaching up to 130 feet. During the wet season, heavy rains turn the dune valleys into lagoons, leaving behind swimming pools! So the dunes double up as valleys. How enchanting and offbeat! 
Address: Barreirinhas - State of Maranhao, 65590-000
12. Witness the Wildlife at Pantanal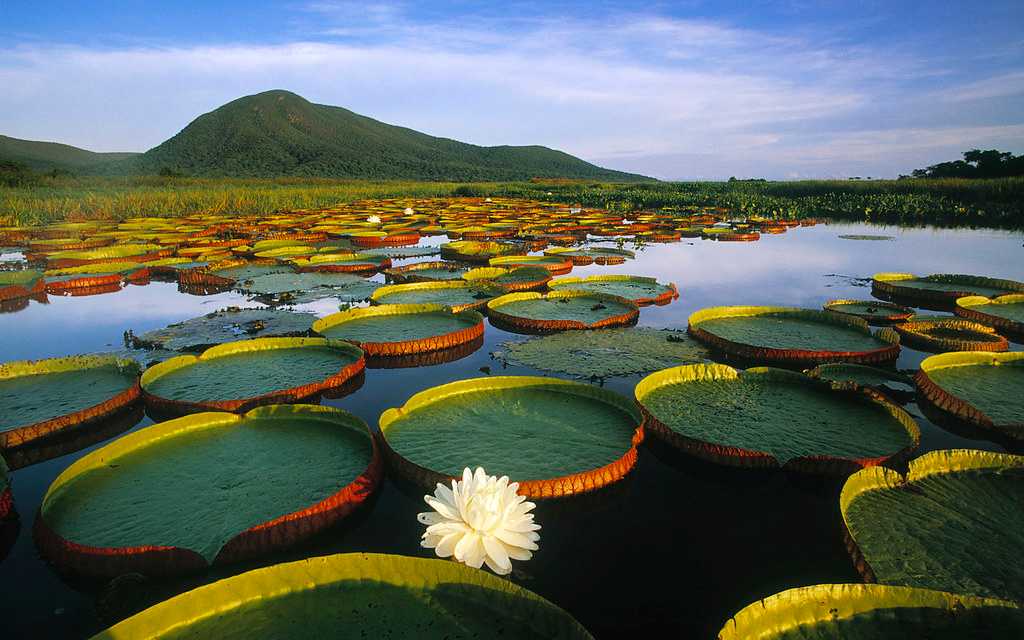 Home to thousands of bird species of birds, along with fauna like jaguars, caimans, and capybaras, Pantanal is a massive tropical wetland nestled in Brazil's Mato Grosso do Sul state. An offbeat destination and Brazil's best-kept secret. The most striking sights here are the largest snakes, which prowl swamps and lazy rivers in search of wild pigs, deer, and other prey.
Location: Pantanal, Pocone - State of Mato Grosso, 78175-000
13. Hit the Ouro Peto Roads & Check Out The Ornate Architecture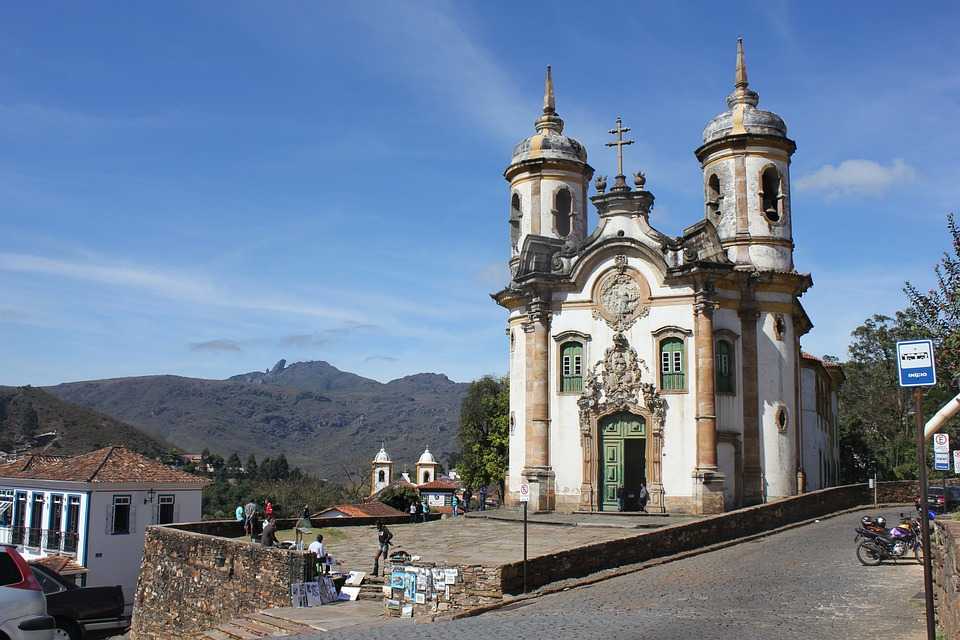 Brazil is home to some of the world's best architectural marvels; some nestled in this colonial town of Ouro Peto. A prime attraction of Ouro Peto includes the Church of Sao Francisco of Assisi. by the distinguished architect and sculptor Antonio Francisco Lisboa (Aleijadinho). This stunning architecture bagged the title of being a UNESCO World Heritage Site.
Location: Ouro Preto, State of Minas Gerais, 35400-000
14. Scuba Dive at Fernando De Noronha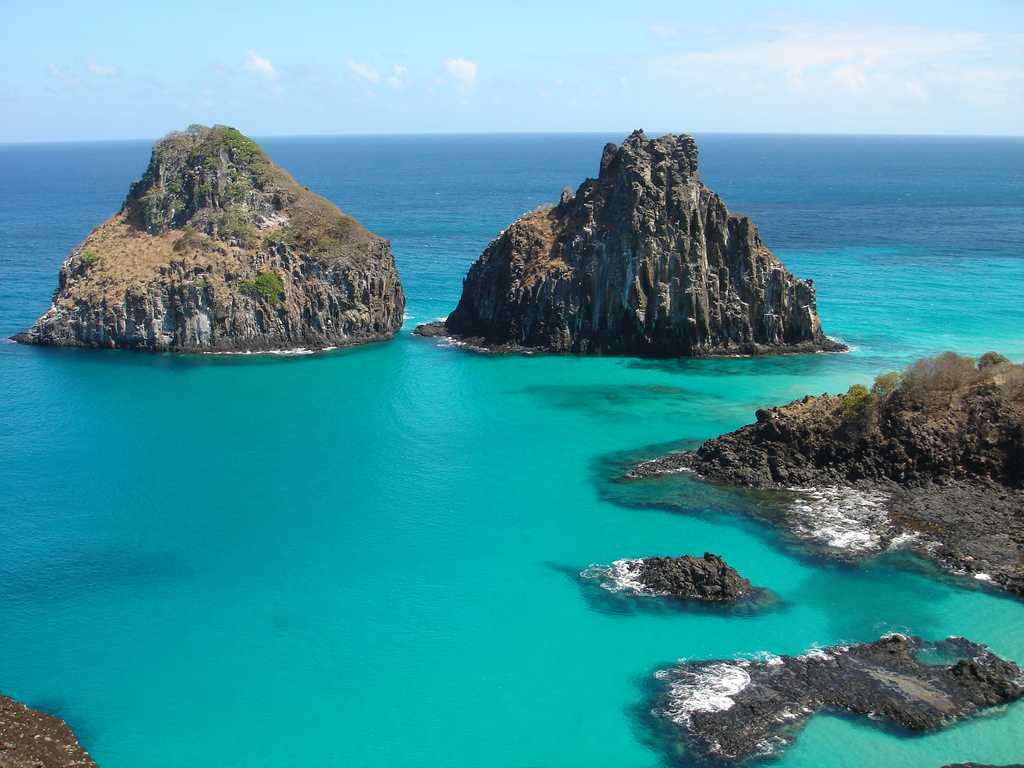 At this magnificent volcanic archipelago, about 350 kilometres off Brazil's northeast coast lies Fernando De Noronha. Known for its thrilling adventure activities, visitors head here to scuba dive at the striking beaches which are flanked with sea turtles, rays, dolphins and reef sharks (friendly).
Location: Fernando de Noronha, State of Pernambuco, 53990-000
15. Revel at the Museu De Arte De Sao Paulo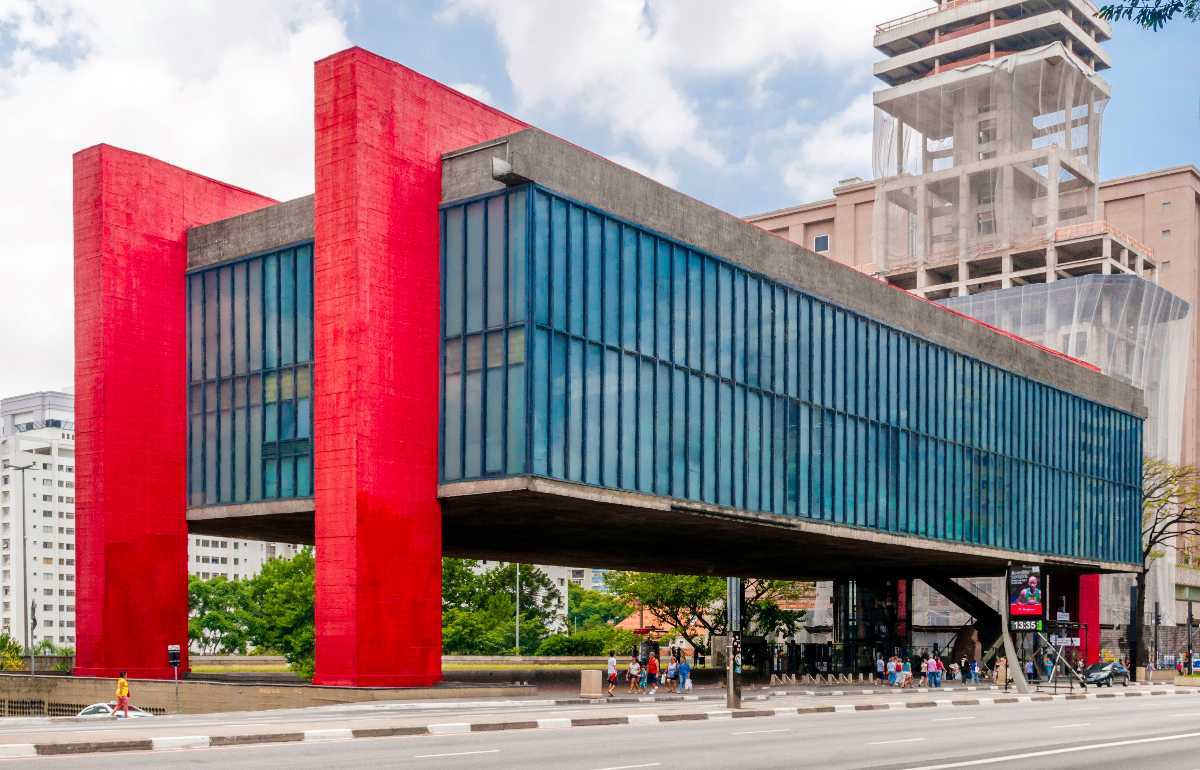 An art lover's paradise Museu De Arte De Sao Paulo is a museum showcasing modern and classical western art. You can't help but lure at the classics in the museum here. It bears an assemblage of Brazilian art, prints, drawings, along with mini collections of African and Asian art, antiquities, decorative arts, and others. It's a fascinating place!
Address: Av. Paulista, 1578 - Bela Vista, Sao Paulo - SP, 01310-200
So, now you know how exciting Brazil can get! From being a beach lover's favourite, offering trekkers the perfect routes, colonial trails for the history buffs, loads of art for art lovers, and lots of parades and places to take an interest in, Brazil sure is a travellers delight! 
When are you heading to Brazil? Let us know in the comments below!