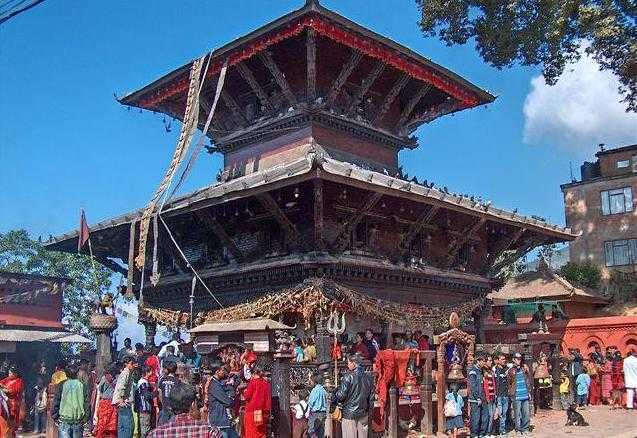 Shree Rikheshwar Mahadev Temple is a shrine situated atop Daman, dedicated to the Hindu God of Destruction Shiva. The local people consider this temple to be very sacred and awakened, which means their wishes get granted once it is spoken to the lingam here. A common practice in Shivalinga temples is to whisper the prayers and wishes into the ear of the Nandi bull that sits guarding the sanctum.
The reason why this temple is so revered is the legend behind it. People believe that when Lord Shiva was doing his leap of grief, mourning and lamenting his dead wife Goddess Sati, and carrying her corpse all around the universe, he got tired and decided to rest in the place where the temple now stands. To quench his thirst, Lord Shiva hit the rocks of the hills here with his trident and pristine water came flowing out of the earth. The many small jhoras or multiple thin strips of water coming down the mountain rocks are owed to this legend.
The road leading up to the Rikheshwar Mahadev Temple is even more interesting. Visitors need to hike for a short distance of 1 kilometre on a trail covered with dense green woods. In the quaint town of Daman, if you want to find some exciting thing to do, this is one of the best options.