Not only does the religious sentiments cause pilgrims to make the perilous journey to the mountain temple, but also the gorgeous inlaid work on the walls of the temples and the murals present there. There are several inscriptions in Sanskrit that makes it beautiful.
Apart from the beauty and serenity the mountain temple provides, tourists may also enjoy adventure sports such as paragliding and parasailing. The section between the summit of the mountain and the Gandharva Nala stream is a very religious and holy place for Jains. The idol present in the main temple dates back to the 18th century even if some portions of the temple is relatively newly constructed.
There are many temples at the foot of the Shikharji temple such as Bhomiyaji temple, Ganadhara temple, Kunthunatha temple, Rishabhanatha temple to name a few. These temples are also frequented by tourists and pilgrims alike. The serenity available at the top of the mountain along with the peace the temple provides makes the journey to the temple as well as the entire trip all the more worth the while and trouble. The natural beauty and the profound historical significance make for an unforgettable trip down history's lane.
There are many temples apart from the main temple that one may visit which are just as beautiful and mesmerising. Some are present around or at the foot of the central mountain temple. Some of these temples include Varishen, Sumatinatha, Shantinatha, Mahavira, Suparshvanatha, Shreyanasanatha, Pushpadanta, Padmaprabha, Ganadhara, Kunthunatha, Rishabhanatha, Chandraprabha, Naminatha, to name a few. The pilgrimage is also part of the attraction of this mountain along with the natural beauty the hill and forest provides. Tourists may also avail activities such as adventure sports like parasailing and paragliding. Another close by places frequented by tourists includes the Gandharva Nala stream which is beautiful as well as auspicious for Jains.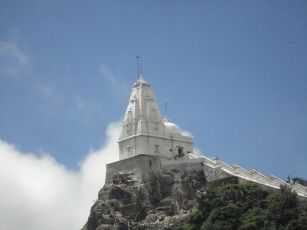 The Shikharji temple on the Parasnath hill is a beautiful and serene location for the likes of the holy and the ones afflicted with wanderlust. It makes for an enriching heritage trip but also is a sacred and auspicious place for those who practice Jainism. Thus, this temple on the summit of a mountain is a must-visit place for those who enjoy aesthetic architectural beauty and history, and for those who want to achieve religious sanctity.