1. Cao Dai Holy See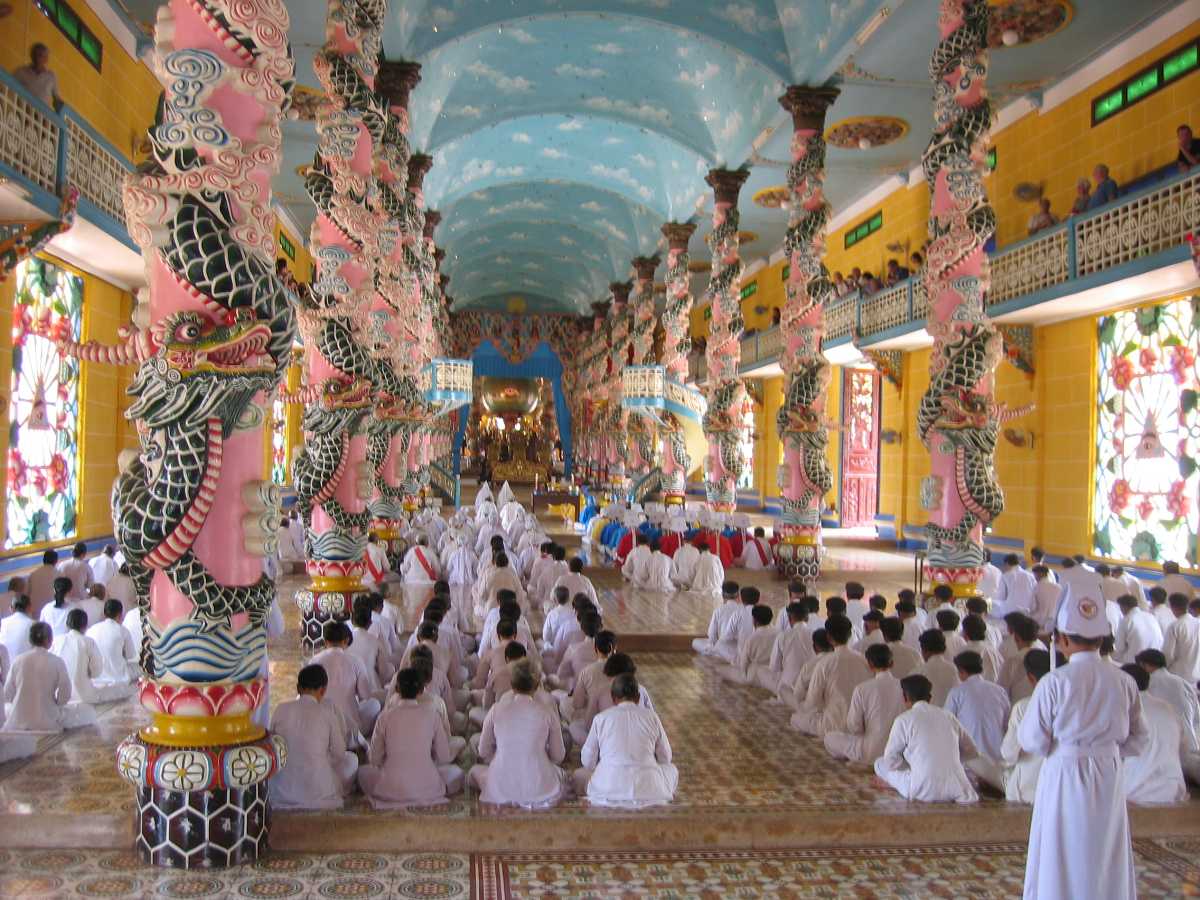 The temple is a birthplace of the Cao Dai religion. Thousands of worshipers come here every day for daily mass which happens 4 times in 24 hours. Most of the tourists come to see the noon mass and appreciate the unusual culture and peculiar architecture of the temple. There is 'Divine eye' in the front side of the temple, which is in the shape of a triangle of justice. A contrasting blend of colours is used to decorate walls and carvings.
2. Ba Den Mountain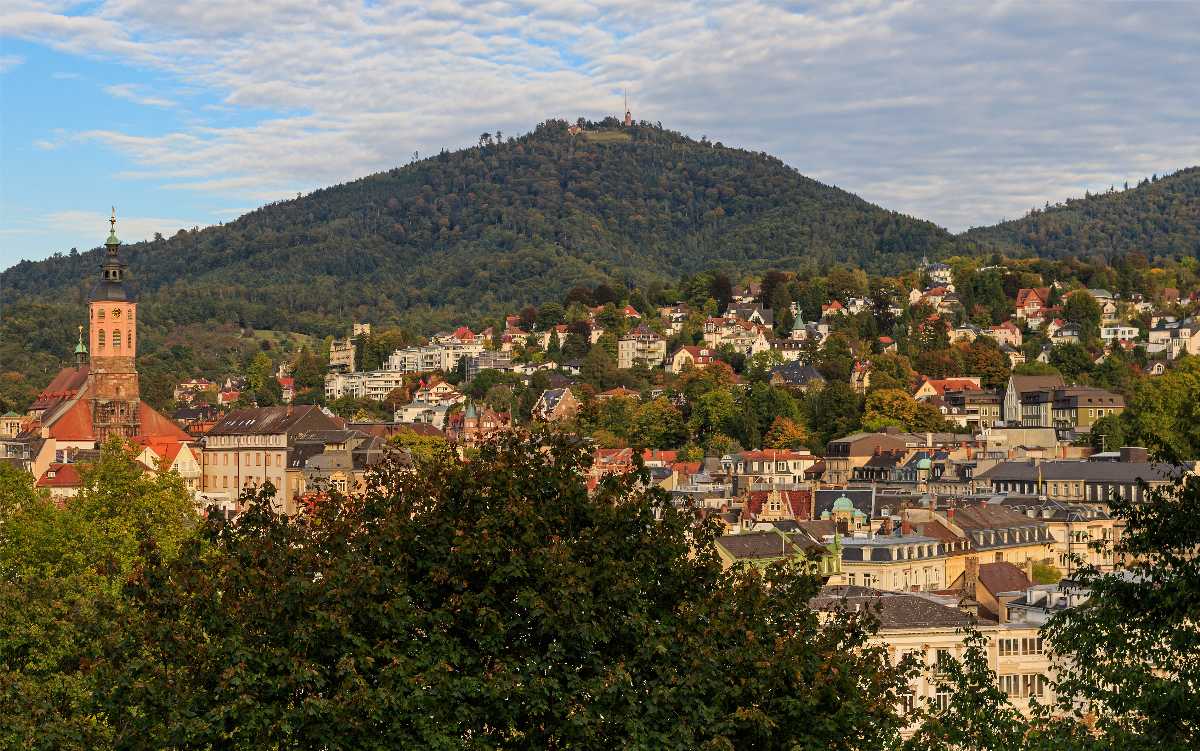 Situated around 10 km from Tay Ninh city, Ba Den Mountain is called as the roof of southern Vietnam. Clouds almost always cover it.The Mountain offers spectacular scenery and is a part of the mountain range Nui Ba. Ba De Mountain is also called the Black Virgin Mountain and is easier to climb than the other two mountains of the range. There are cable cars that take tourists to the hill as well.
3. Cu Chi Tunnels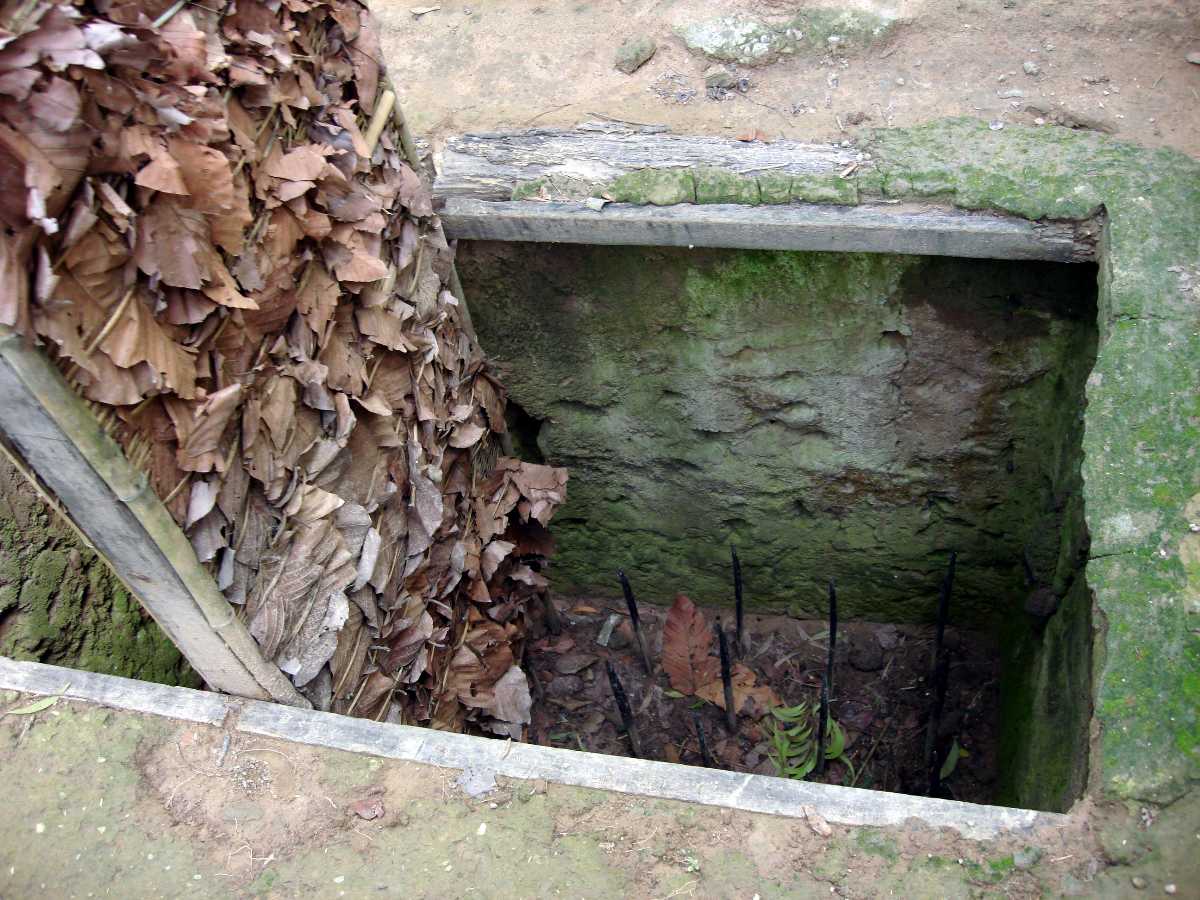 The war tunnels about 75 miles long are now turned into a war memorial park and has two tunnel displays for tourists. Tourists get a tour of some of the safer parts of the tunnels and are educated about their history with exciting stories. The tunnels were built by the southern Vietnamese forces to fight the American troops. There are several activities at the memorial park which include a shooting range, monkey feeding, vendors selling souvenirs etc.
4. Dau Tieng Lake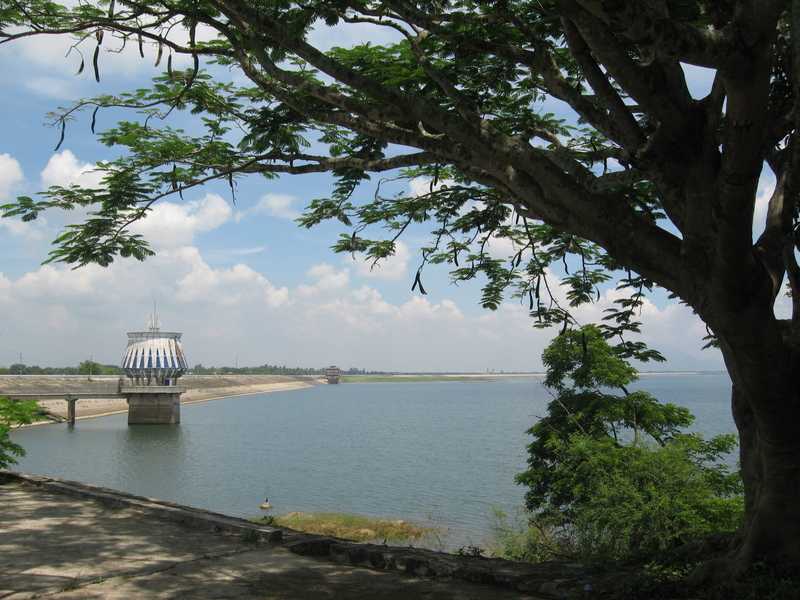 The Dau Tieng Lake is a man-made reservoir and is situated around 19 kms from Tay Ninh city. It was constructed in 1981. Travellers can take a taxi to the reservoir and spend the day looking at beautiful mountains around the landscape where the lake sits.