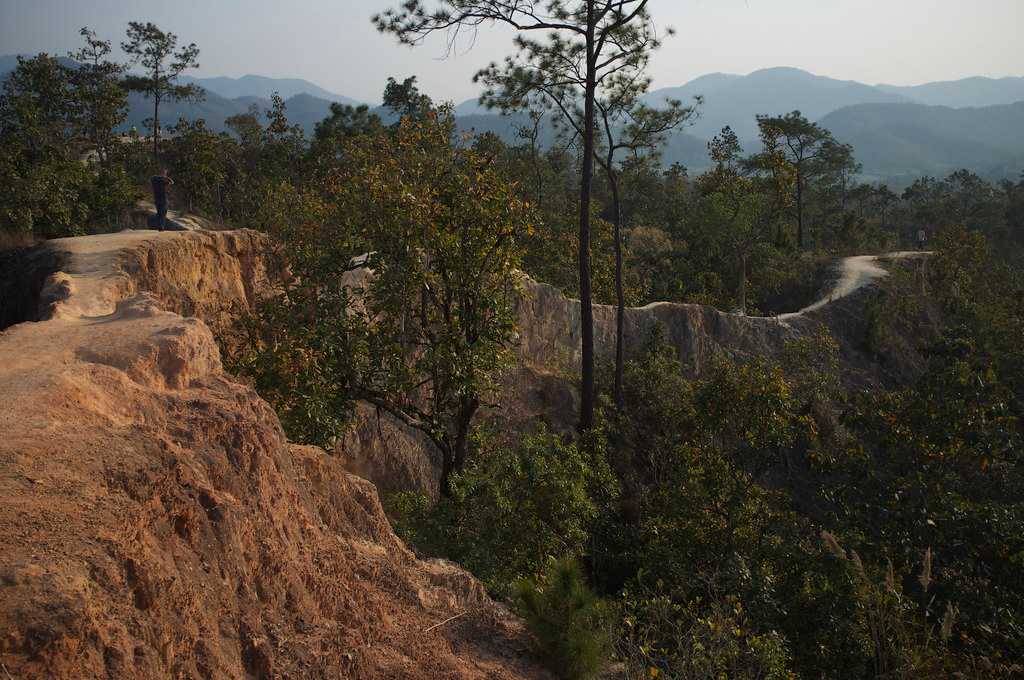 There are distinctly two levels of hiking at the Pai Canyon. A flight of stairs takes the visitors to the first level or first viewpoint. For those who are less adventurous, the first viewpoint here is sufficient for some great views of the sunset. However, for those looking to venture further, there are multiple ledges that spread out. This is the second level of hiking. But none of these ledges have railings or any other safety measures. Thus, it is highly advisable to hike across only those ledges that one is comfortable with.
There are no multiple walkways or trails. The different ledges have only a single pathway to walk on. Choose the ridge of the canyon to hike on according to your confidence level and at your own risk. Wearing comfortable shoes is recommended.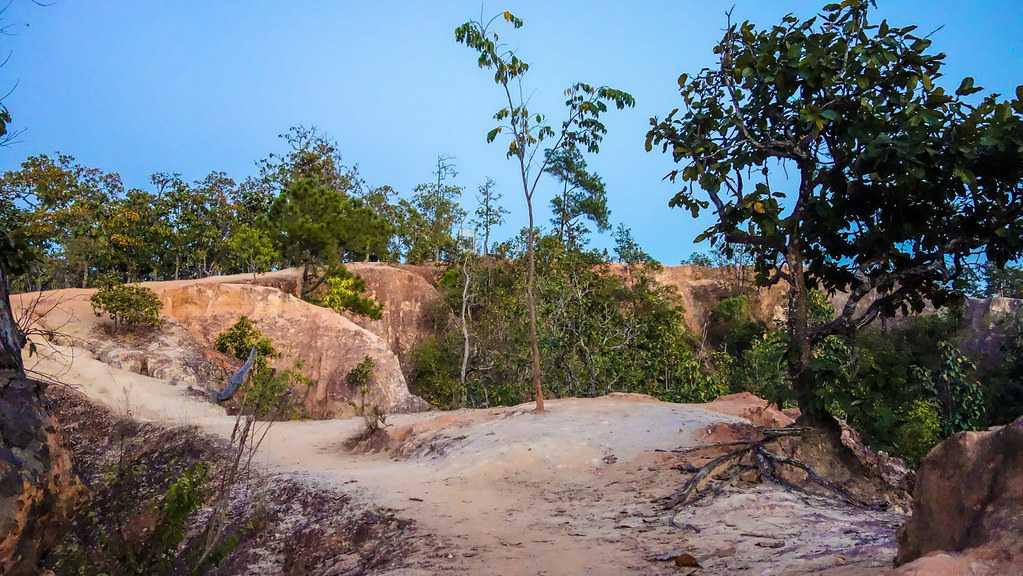 Various viewpoints branch out along the ledges that can give fantastic and quieter views of the surrounding landscape.
The best time to hike is in the morning. Most hikers reach the canyon before 10 in the morning since the heat is quite manageable then. Since there is no shade from the sun along the hiking trails, mornings are the best time to hike. Evenings do get chilly, but the rocks still radiate out the heat.