The Nelapattu Bird Sanctuary is like heaven on earth for birdwatchers as well as nature lovers, who flock to the sanctuary in large numbers every year to catch a glimpse of the exotic species of birds that can be found there. The sanctuary is, of course, famous for being one of the largest habitats for pelicans in south-eastern Asia, but it is also home to around 189 other species of birds, many of which are now endangered.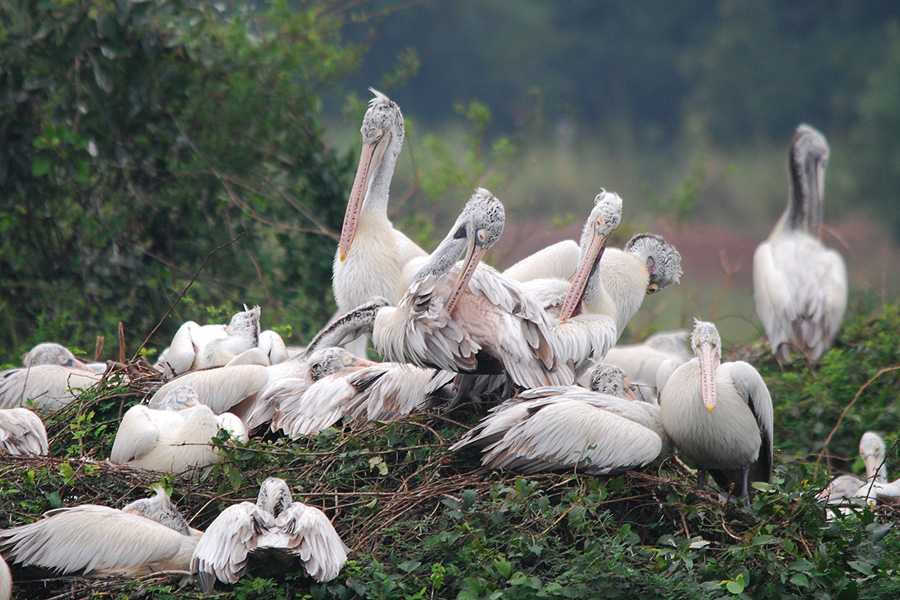 The range of birds found here includes the openbill stork, white ibis, night heron and little cormorant. The migratory birds that can be seen here frequently include common teal, pintail, shoveler, dabchick, coot, grey heron, Spot-bill duck, darter, black-winged stilt and garganey gadwall among others.
Large parts of the sanctuary are covered with southern dry evergreen scrub covers, while the significant shrub and tree species include Memicylon edule, Manilkara hexandra, Maba buxifolia, Buchanania Angustifolia, Zizyphus xylopyrus and others. The sanctuary is also home to animals such as the spotted deer, jackal, monitor lizard, slender loris and tortoise. Snakes of various types are also found in this sanctuary.