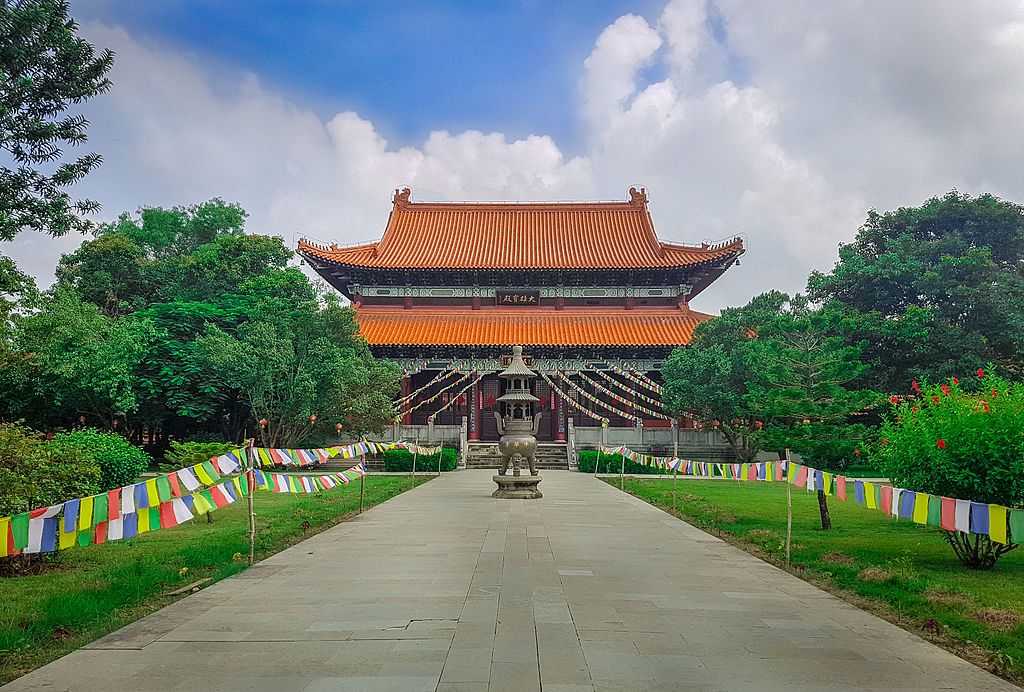 This zone houses fourteen Mahayana Monasteries and two Vipassana meditation centres. These are The Great Lotus Stupa, Japanese, Chinese, Geden International, Vietnam Phat Quoc Tu, Dae Sung Shakya, Karma Samtenling, Drubgyud Chhoeling, Ka-Nying Shedrup Monasteries, the Manang Samaj Stupa, The World Linh Son Buddhist Congregation, Drigung Kagyud meditation centre, French Buddhist Association, Urgen Dorjee Chholing Centre, Zarong Tgupten Mendol Dogna Chholing and the United Tungaram Buddhist Foundation. These temples function according to the Mahayana and Vajrayana practices.
Vajrayana includes traditions of Tantra and Mantra in Buddhism. The name is derived from a mythical weapon, Vajra, and revolves around rituals and practices using Mudras, Dharanis, Mandalas and Mantras. These practices were propagated by Mahasiddhas who wandered about in groups. They completely amended the methods of Buddhism, lived in forests, meditated mostly on burial grounds and participated in activities that were forbidden in the original form of Buddhism. Vajrayana is considered one of three paths that lead to enlightenment.
The Mahayana Temples present in the zone are devoted to the classification & traditions of Buddhism and its philosophies. It refers to the path of the Bodhisattva where one seeks enlightenment that doesn't just benefit them but also all the living beings. Those who have attained this stage are called Samyaksambuddha who are believed to have the ability to teach the technique and help others attain enlightenment in one lifetime. One would notice the difference between all the practices, but its historical presence has made it religiously important over the years. The off-beat travellers, who wish to explore different forms of the same spiritual belief system, must visit the temples.