The design of the palace was commissioned by an Italian architect. The design has a prime connecting wooden corridor that links sixteen teak structures raised on concrete pillars. The Mrigadayavan Palace covers 399 meters of length and is installed with twenty-two staircases that lead to the private quarters. The Palace is majorly classified into three important buildings which are further dissected into sixteen small buildings -

Samosorn Sevakamart:
As the name 'Samosorn' literally means assembly and Sevakamart stands for 'royal officials.' This building served as a guest reception room, meeting hall for the royal officials, ritual room, sometimes theatre and as a badminton court as well. The main hall is rectangular and has a high ceiling that is embellished with vivid coffers and huge chandeliers with open verandas. Each corner of the hall is appointed with a dressing room as the hall also served as a theatre. The entrance marks a striking circular staircase which was used by the king to access his quarters after the plays were concluded. The right side of the staircase was used to reach the second floor and the left was to come down.

Samutphiman Group of Buildings (Men's Quarters):
Samutphiman Quarter was king's private quarter which is located right next to the audience hall. The name Samutphiman literally stands for 'home in the ocean' and is further divided into several small buildings.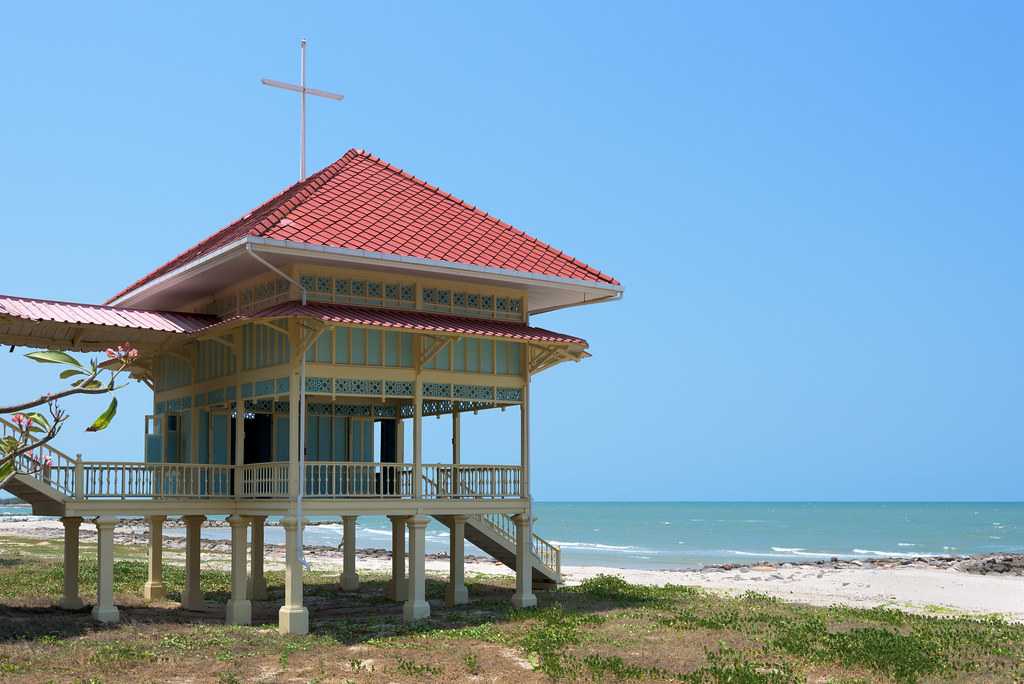 Pisansakorn Group of Buildings (Ladies' Quarters):
The long corridor going south of King's Bath pavilion leads to the Pisansakorn group of buildings, originally known as the ladies' quarters. Solely constructed for Queen Indrasakdisaji and ladies in the palace, no men were allowed except young lad aged under twelve of the royal family and the king himself. The building was divided into several halls and rooms.