Gondola:
Tourists love to take a Gondola ride through the Grand canal in this beautiful mall that brings the charm of Venice to the passengers who have only dreamt of touring Venice until now.
Inverted House:
Experiencing a house that is totally upside down evokes laughter and fun. It is one of the most popular activities in Venezia Hua Hin to date. It has been inspired by a Hollywood flick and promises a fun-filled adventure for the visitors.
3D Art Gallery:
Visitors spend a happy time being photographed with a 3D Art object here. It is akin to being a part of a momentous event in history.
European Garden & Trevi Fountain:
A replica of the famous Trevi Fountain designed by the Italian architect Nicola Salvi can be found in the European garden that is filled with flowers and trees that can actually be seen in Italy. The tourists have a field day photographing the beautiful garden both in the morning and under the lights after sundown.
Shooting Prince & Princess:
The tower of costumes houses thousands of royal costumes that the visitors can try on to be photographed as a Venetian Prince or Princess
European Style Train:
Young and old alike love to ravel in quaint toy train carriages designed in the European style. The visitors can enjoy the Italian architecture along with the Venetian highlights without setting a foot out of Thailand.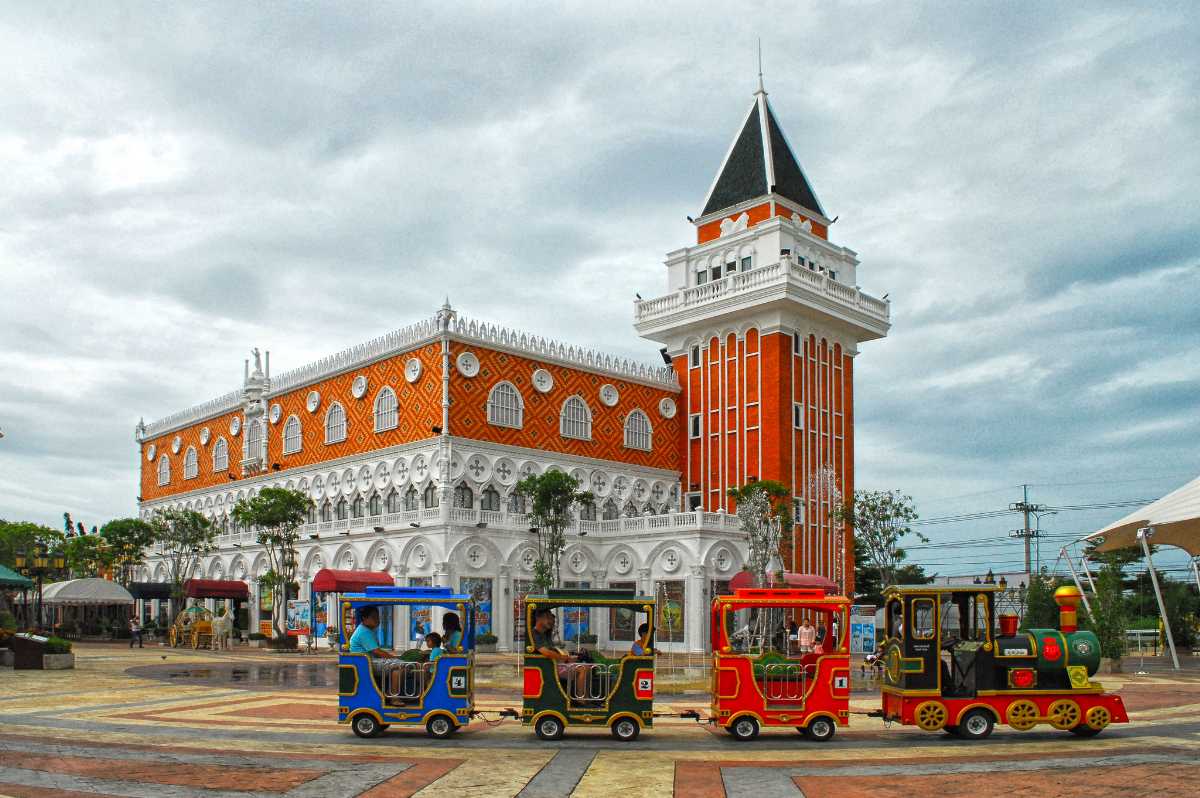 Mini Zoo:
The miniature zoo is one of the most popular draws at this park. The visitors are amazed to find beautiful creatures roaming inside their enclosures and get a chance of feeding the sheep thus bonding with the animal life.
European Style Horse Carriage Ride:
People who are too tired to walk the entire area of the enormous shopping complex prefer to hitch a ride in a traditional horse carriage that had been prevalent in Europe ages ago. The tourists are thrilled to do a spot of sightseeing from inside the carriage too.
Music Park:
A wonderful park that is created in tune with the Italian architecture to showcase the splendour of Venice! The place is ideal for relaxing after a strenuous bout of shopping or participating in activities. Totally apt for running, jumping, unwinding and exercising, it is a place that almost all visitors choose for a respite.