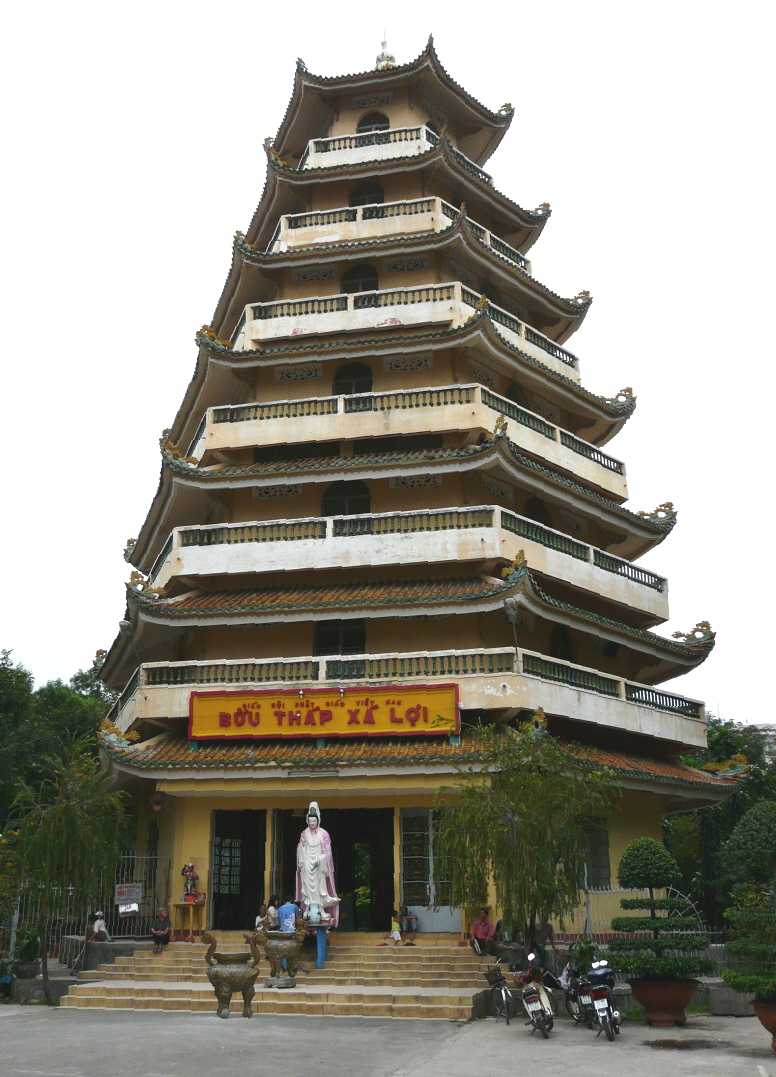 Giac Lam Pagoda is a typical south Vietnamese Pagoda, consisting of 3 buildings inspired by the architectural styles of Khmer, Cham and Vietnamese along with elements of French, Chinese and Indian architecture. It is spread over a large area with a number of gardens replete with lush green trees. There are 98 pillars located in the Pagoda, adorned with 86 religious inscriptions, painted using real gold paint. On entering the Pagoda you will be greeted by dragons that look as if they might come to life any moment. The architecture of Giac Lam Pagoda is extremely mesmerizing and eye pleasing. The main stupa is seven-stories high and hexagonal-shaped, considered an important landmark of the city and the tallest Buddhist tower of Ho Chi Minh City. Over all, the Giac Lam Pagoda has about 38 towers, adding to the architectural grandeur of this holy area.
Giac Lam Pagoda Complex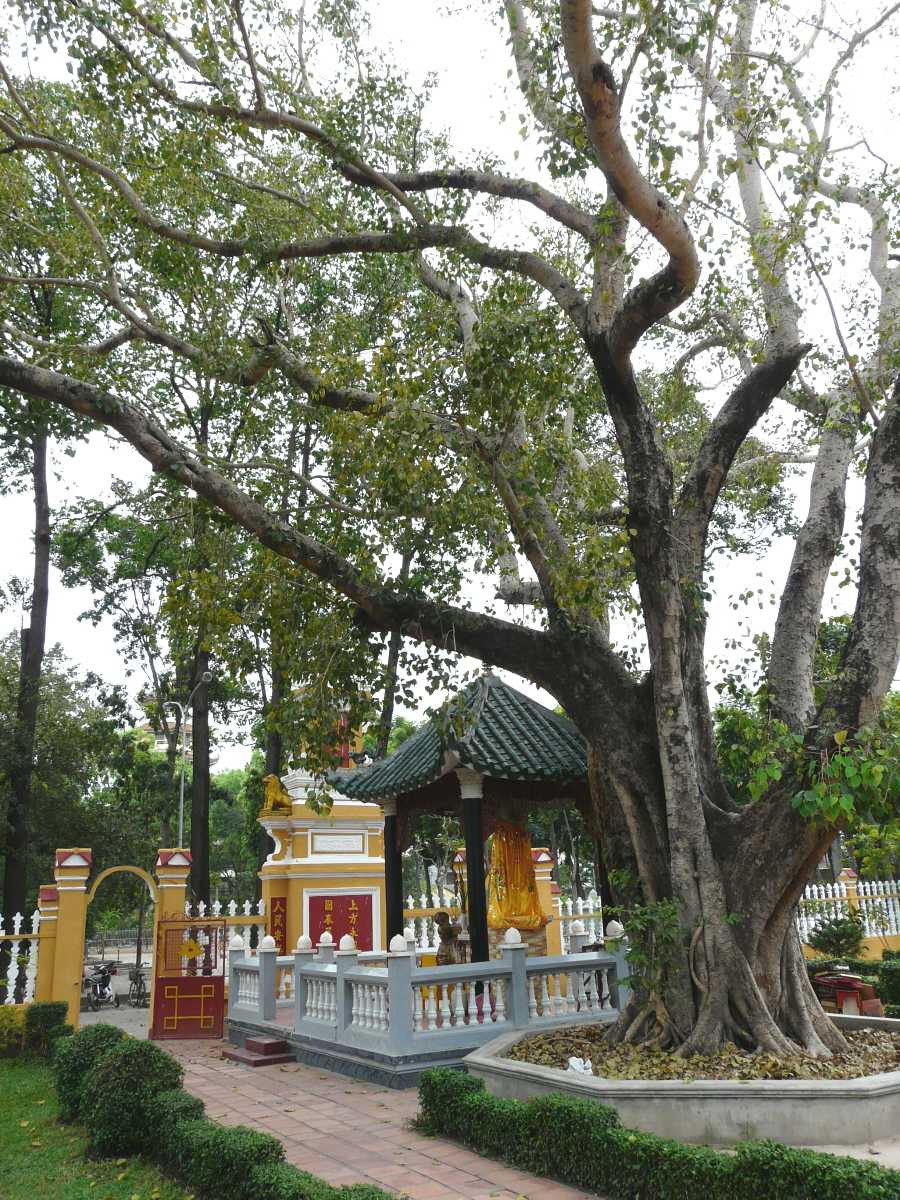 Garden:
The garden at Giac Lam Pagoda has a lot of lush green trees and colourful blooming flowers. A very special and sacred Bodhi Tree, gifted by the Sinhalese Theravada Buddhist Monk Narada from Sri Lanka in 1953, can be seen swaying with the wind in the front garden. A glistening statue of compassionate Quan The Am Bo Tat, the Goddess of Mercy, is situated near the tree on a lotus signifying purity and harmony.
Seven-storied stupa:
A large stupa was constructed to preserve the various relics of Lord Buddha. A ceremony was organized by the Unified Buddhist Congregation of Vietnam in 1994 where in the relics that were previously kept in Long Can Temple in Binh Thanh were brought to this magnificent stupa. The stupa is built hexagonally and has seven storeys, each with tiled roofs and doors. With a height of 32 meters, it is the tallest Buddhist tower in Ho Chi Minh City.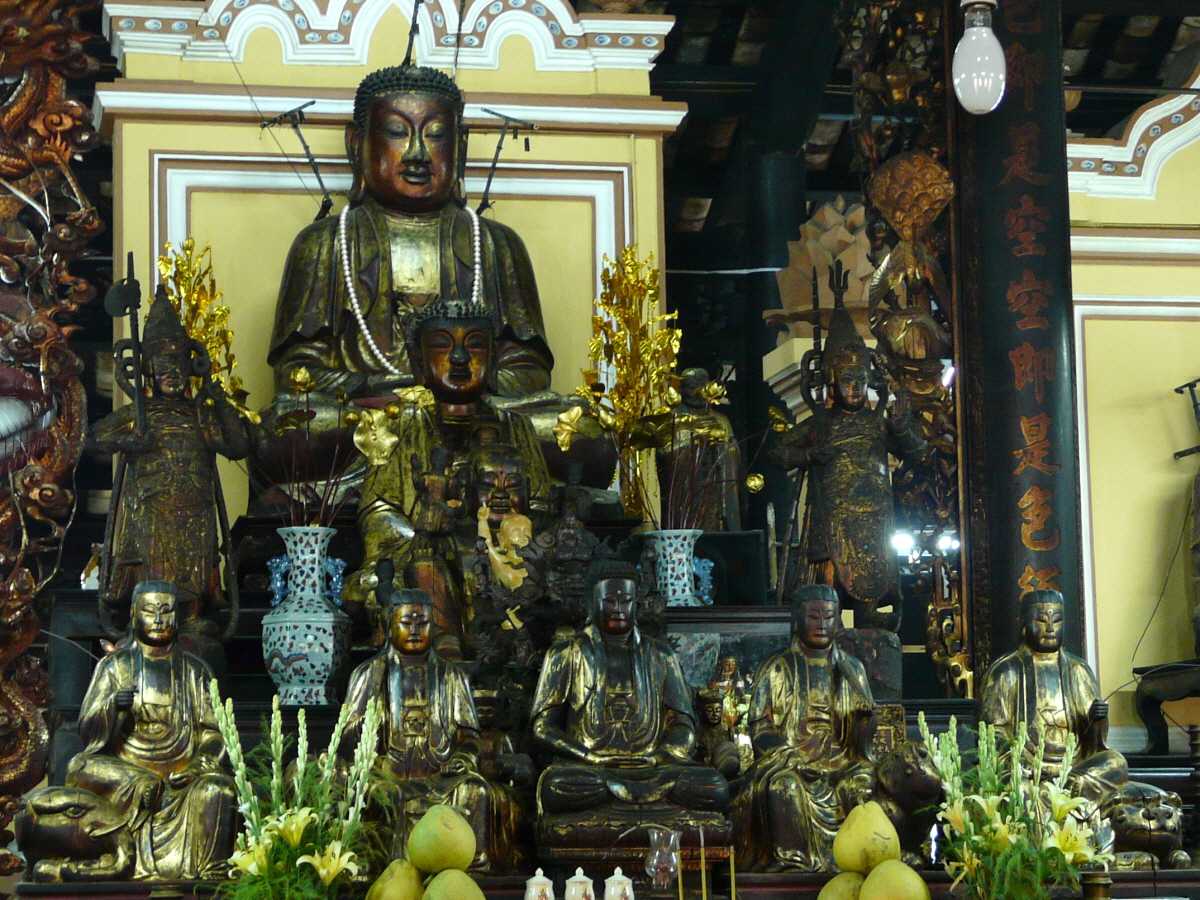 Pagoda:
The Pagoda covers a large area and has three halls, namely Ceremonial Hall, Dharma Preaching Hall and Meal Hall, each dedicated to a specific purpose. The ceremonial Hall is one of most beautifully built halls in Giac Lam Pagoda that will leave you awestruck. The halls comprises of huge pillars with intricate carvings and beautiful words. Beautiful and splendid idols of Buddhas including Amitabha Buddha, Shakyamuni Buddha, and popular Bodhisattva concepts like Maitreya Bodhisattva, Samantabhadra Bodhisattva and Avalokiteshvara Bodhisattva. Around 118 ancient idols make of wood, bronze and cement are there in the temple, some of which are very valuable and showcase the rich Vietnamese art and sculpture history. The Dharma Preaching Hall is where monks preach to the people while meal Hall is built for the monks to have meals.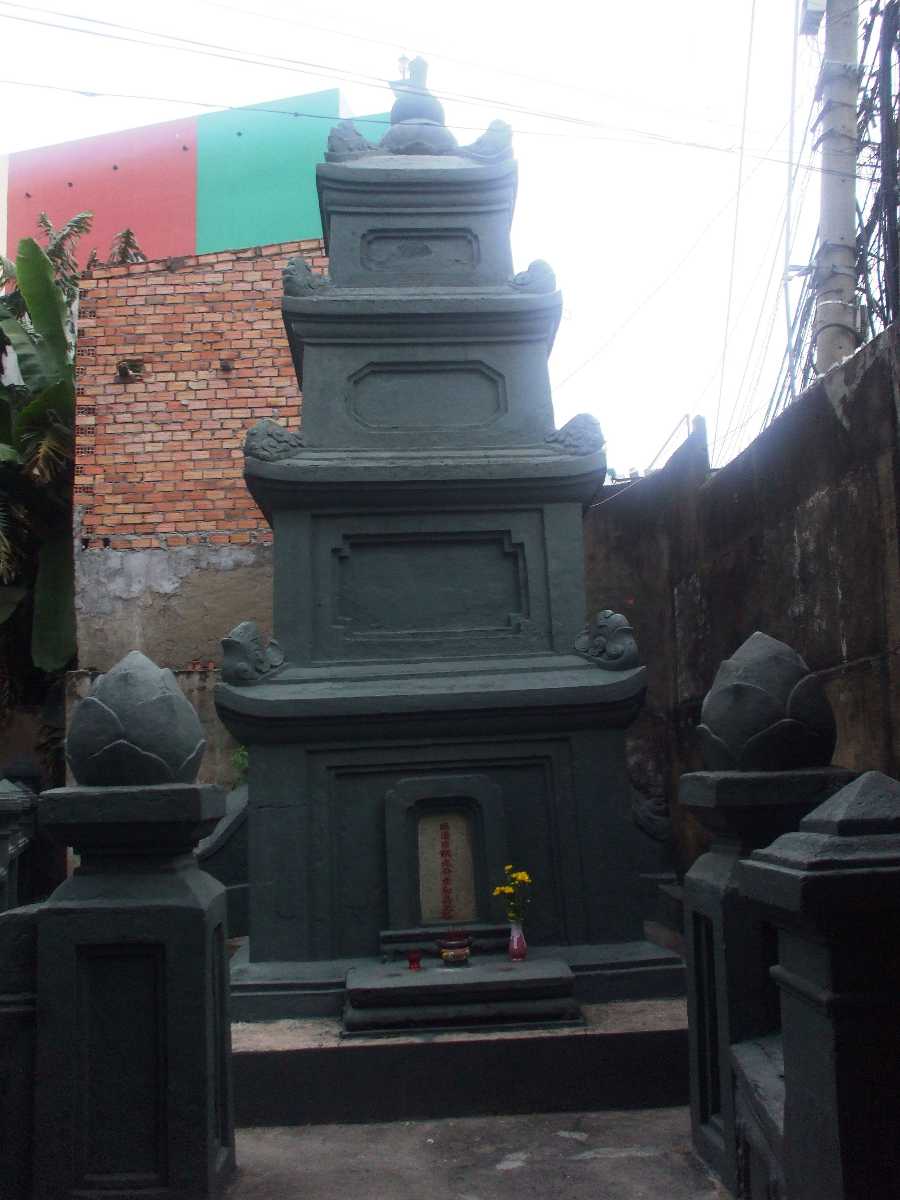 Stupas of abbots:
A series of stupas are situated on the left side of the temple, dedicated to the head of the monks who have presided over the temple throughout the years. Some of them include Thich Vien Quang, Thich Hai Tinh, Thich Minh Vi, Thich Minh Khiem, Thich Nhu Loi and Thich Nhu Phong. These stupas are beautifully constructed and a delight to look at.