Kumbh Mela in Haridwar extends for one and a half month on the banks of the holy river Ganga. The festival sees sadhus, swamis and devotees from all parts of India and across the globe. The divine celebration offers excellent tranquillity and contentment to all devotees. The festival is celebrated with great passion and enthusiasm and a holy dip in the river Ganga is considered a way of attaining salvation.
Peshwai Procession:
One of the major rituals of the festival is the 'Peshwai Procession' which is a royal procession of the Naga sadhus. The procession is a breathtaking display of acrobatic and martial skills of the sadhus.
Darshan:
Another important event of Haridwar Kumbh Mela is the Darshan, which allows members of the Hindu public to interact with the Sadhus visually. In the surreal environment, one can hear devotional songs, Veda mantras and prayers and preaches of saints and sages.
Ganga Aarti:
The celebration is incomplete without the famous Ganga Aarti. Every evening, as the dusk descends, it's time for the "aarti" to be performed at the
Har Ki Pauri
Ghat. The aarti is a powerful spiritual ritual of light and sound that uses fire as an offering. The magnificent event witnesses chanting of the mantras and prayers with the brass lamps of fire. It's a spiritual circus of clanging bells, pandits, devotees and flowers and flames!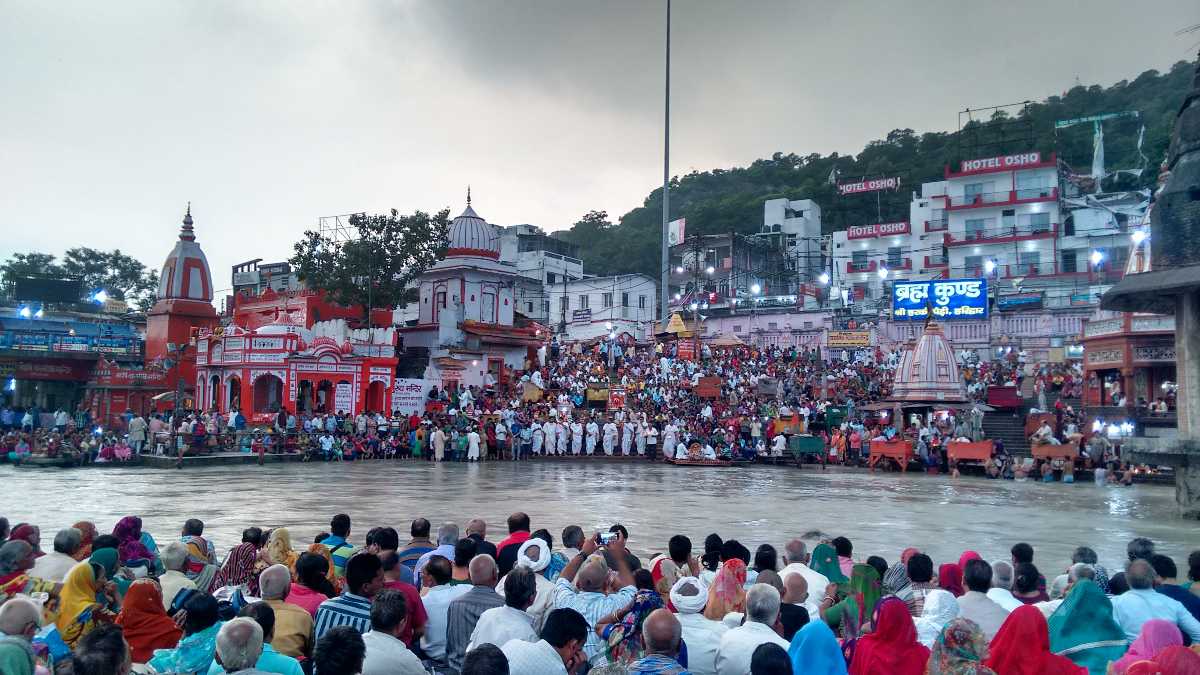 Last Purna Kumbh and Ardh Kumbha in Haridwar:
Haridwar hosted the previous Purna Kumbh Mela in 2010. Millions of Hindu pilgrims were in attendance. Many of them participated in the Chaitra Purnima Snan (holy bath) at the Har ki Pauri. ISRO took satellite pictures of the fair so that they could improve the conduct of the festival while the BBC reported an audio and video report on titled "Kumbh Mela: The Greatest Show on Earth" which explored the philosophies, beliefs and traditions of Hinduism. A popular American morning show "CBS News Sunday Morning" gave extensive coverage to Haridwar's Kumbh Mela. The last Ardh Kumbh Mela was celebrated from January 2016 to April 2016. It witnessed a rush of pilgrims from across the country, with devotees immersing themselves into the icy waters of the Ganga to absolve their sins. Air-borne drones were put in place to oversee security at the Ardh Kumbh Mela.