The largest city in the national capital region of
India
is this old city named
Faridabad
, born in the 1600s. On its way towards becoming a smart city, day by day, Faridabad is becoming a much developed industrial arena. A visit to this city will be an enriching experience in itself. Along with this, a visit to the famous shopping malls with add to your experience, as well. Here are a few shopping malls in Faridabad that you can visit along your journey.
1. Pristine Mall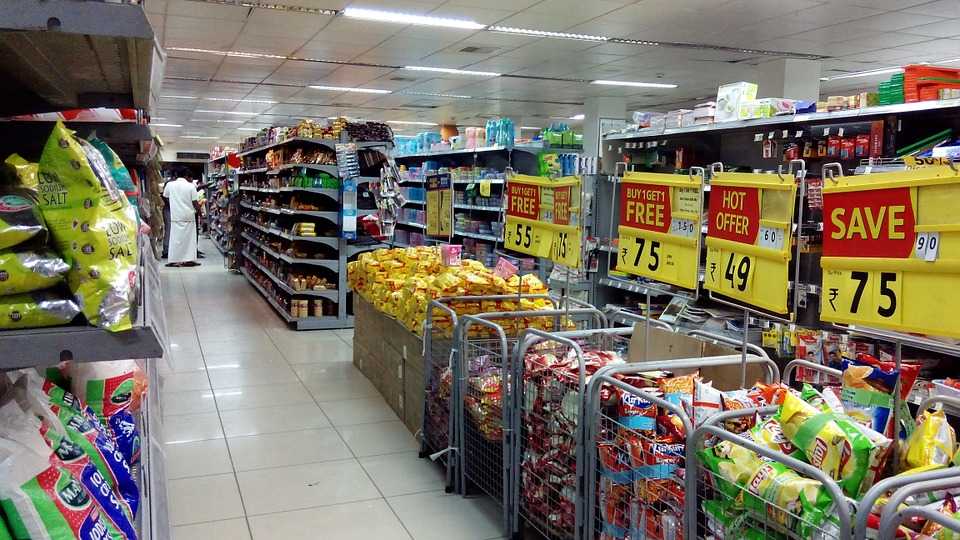 The Pristine Mall is a multi-purpose mall present in the city of Faridabad and catering to the more substantial interest of all sections of the population. Be it the teenagers or couples or family persons; everyone can come here and find their desired things, all at once. There are many shops available inside the mall, including provisions for grocery and movie, as well. Your boredom can be killed here by watching the latest films that SRS Cinema offers in this Pristine mall on the 3rd floor. So grab a pack of popcorn and enjoy your weekends in this versatile and multi adapted mall. If you love food, then try the tasty pizza at Domino's Pizza as well. You can also look out in Silk Restaurant or Gaini, as well.
Location: Sector 31, Faridabad, NCR
Timings: 10 AM - 10 PM
2. Crown Interiorz Mall


Like most other shopping malls, Crown Interiorz mall is also a much famous mall in Faridabad region. Although not extensively crowded, this mall is located in the best place, i.e. on the highways and just near the metro station. Conveyance cannot be a problem while coming to watch a movie here. Inox is present on the 3rd floor of this mall with all the latest videos available. Many brands are available for different apparels along with tummy fulfilling and mouth-watering cuisines available in several restaurants. You can try the food at the Berco's, Barbeque Nation, Original Ice creams, Yo! China, Subway, KFC, Wow Momo, Kebab Xpress and ample others.
Location: Delhi Mathura Road, Sector 35
Timings: 10 AM - 10 PM
3. SRS Shopping Mall



Covering an area of about 3.16 acres of land, SRS Shopping mall is a commercial project run by SRS Real Estate. This massive mall is not just visually attractive but also is highly eco-friendly. The big gated complex has its landscape garden that exhibits nature and care of the surroundings. This mall in Faridabad is designed with the idea to attract the young generation; the entire mall is based on contemporary design and also has its own SRS Multiplex cinemas, providing a wide range of movies at a stretch. This area is a prime residential locality which has excellent connectivity with the entire city. Many reputed brands are available here along with many restaurants like McDonald's, Punjabi Haandi, SRS 7 Dayz, Grano's De Cafe and few more.
Location: sector 12, Town Park Road
Timings: 10 AM - 11 PM
4. Parsvnath City Mall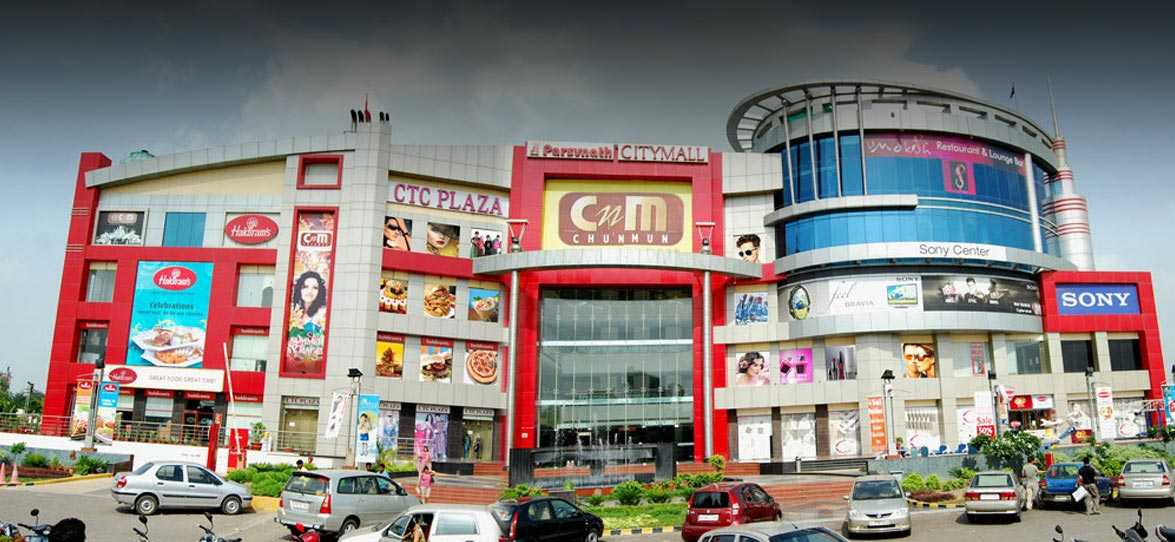 Covering a total area of about 6,600 square metres, Parsvnath City Mall is built and initiated by Parsvnath Developers and is made in the city centre of Faridabad. This mall in Faridabad is well-equipped with all the modern facilities which the local people can avail all the time. The bus stand and the metro station is just within a few kilometres of proximity. You can wander around the shop by doing a window shopping of the various available shops on different renowned brands. Food is also good here. For a change, you can try the Brew N Barrel, Le Moksh Restaurant and Lounge, Maddy's juice cafe, Cafe Bite and few others.
Location: Sector 12, Mathura Road NH2
Timings: 10 AM - 10 PM
5. Ansal Crown Plaza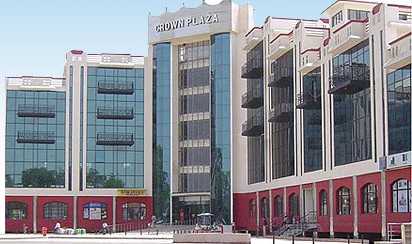 Treat your shopaholic soul with the ultimate shopping goals here in Ansal Crown Plaza. There is no shortage of entertainment here. Ansal Crown Plaza provides you with an extensive range of products from many national and international brands spread over the area of the entire mall, starting from clothes to bags to shoes. It has a sizeable three-screen multiplex with all modern facilities and comfort that any movie lover dreams off. Brands like Nokia, Panasonic, Colorplus and many others are also here to provide a complete shopping experience. Your hungry tummy will also not be left alone. Spread over an entire area of 10,000 square feet, this whole region has a full array of food items from different restaurants.
Location: Sector 15A, Mathura Road, Faridabad
Timings: 11 AM - 11 PM
6. SLF Mall (Red Rocks Cinema)

SLF mall is absolutely a gate away for a quick refreshment for the local people in Faridabad. Even outsiders and tourists enjoy a good time and crowd over this mall. SLF Mall in Faridabad is indeed an excellent place to hang out with friends or with family. This mall is every teenager's dream place is this as it offers the right products at a reasonable and pocket-friendly budget. Especially famous for its footwear and apparel section, you can choose your desired thing from a large part of products. There is also a multiplex and a few quick bites food section that can relieve your soul and heart.
Location: Sector 30, Indraprastha Colony, Faridabad
7. Sewa Grand mall

Situated in the crowded area of Sarai Khawaja Village, this little mall is a with many local items as well as different retail shops containing apparels, accessories and jewellery. For hangout with friends in a pocket-friendly budget, Sewa grand mall in Faridabad is one amongst the very few where you can enjoy your heart out. Food is also available here. More to this, if anyone is interested in getting an essence of Faridabad's charm, the local items present here will indeed reveal that.
Location: Sector 36, Sarai Khawaja Village, Faridabad
Timings: 10 AM - 6 PM
8. Eldeco Station 1 Mall

Eldeco station is indeed a fascinating mall to roam around since. It is a train-themed mall in Faridabad and is well-maintained with new and modern facilities. You will not get bored exploring around, for the SRS multiplex is also here providing back to back latest cinemas. The hungry soul can also be soothed by KFC, Karim's, Cafeteria, Raju's Grill, Synk Lounge Bar and a few more. Eldeco station one mall has its well designated wet and dry shops, as well.
Location: Sector 12, Mathura Road, Faridabad
Timimgs: 9 AM - 10 PM
9. Puri High Street Mall

Puri High Street is an upcoming mall in the sector 81 of Faridabad. This semi-open mall will soon have branded shops and food courts as it is located right next to a business hub.
Location: Azad Hind, Road, Budena Village, Sector 81
Timings: 10 AM - 12 AM