1. The Bridge of the 'Cycle of Rebirth'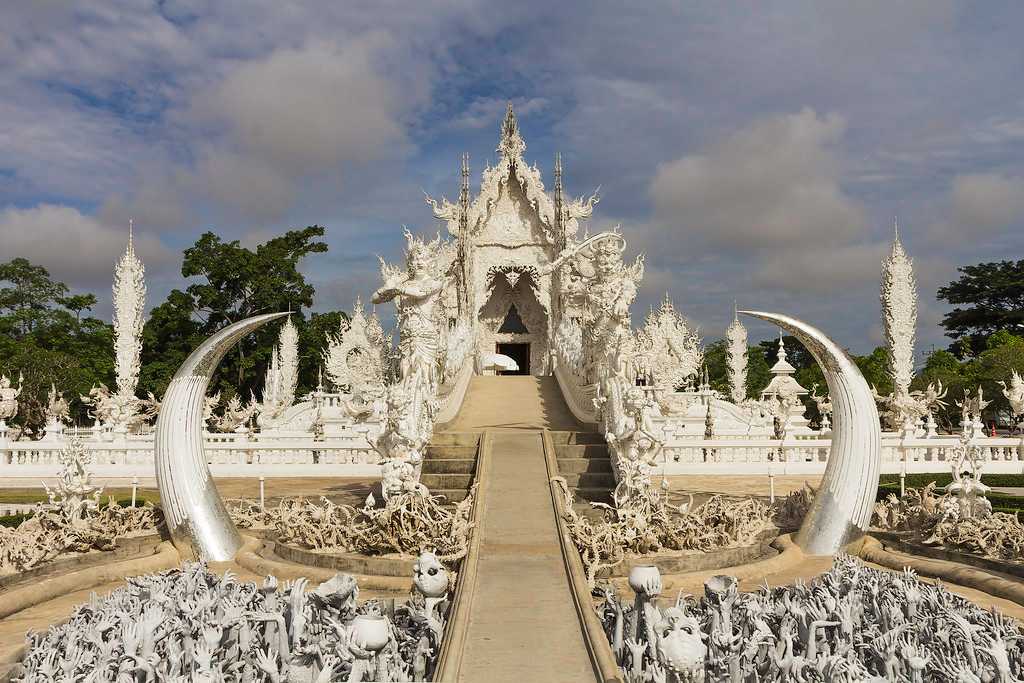 At the entrance, to get to the main building, there is a bridge located over a small pond/lake that visitors must cross. Below the bridge, there are multiple figures with outstretched hands that represent human desire. This symbolizes the suffering of humans due to the endless wants. This bridge that leads towards the ubosot is known as "the cycle of rebirth" bridge, where the crossing the bridge moving towards the state of no suffering. In a nutshell, it portrays the message that defeating worldly desires, greed, and temptations is the way to true happiness.
2. Gateway to Heaven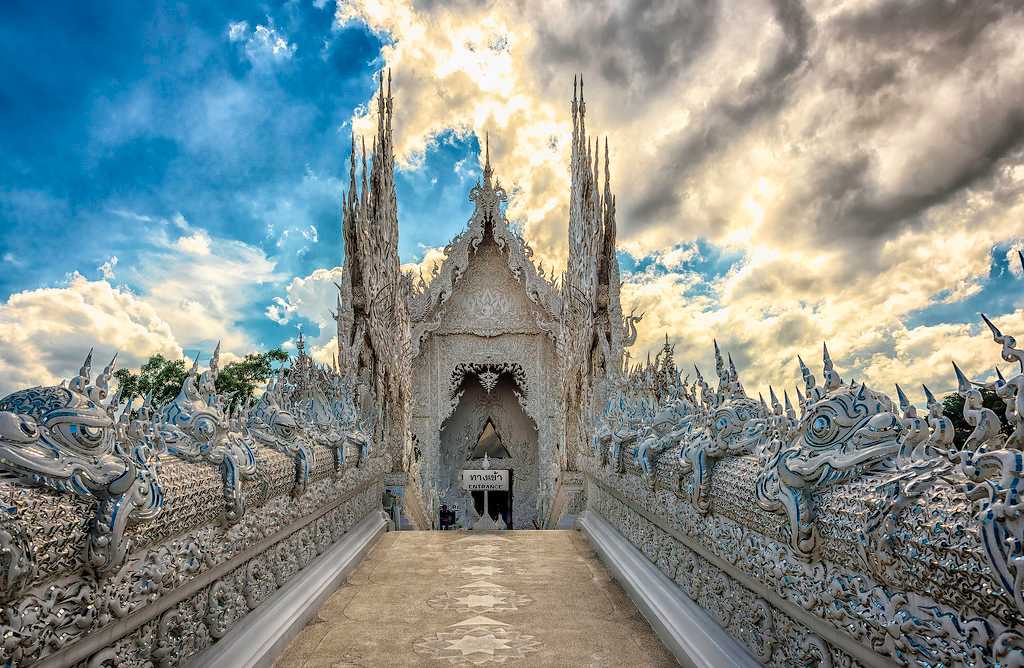 After crossing the cycle of rebirth bridge, visitors will be welcomed by two creatures, namely Death and Rahu, who guard the entrance of 'Gate of Heaven'.
Also, there are several Buddha statues and shrines in meditation, in front of the Ubosot.
3. Ubosot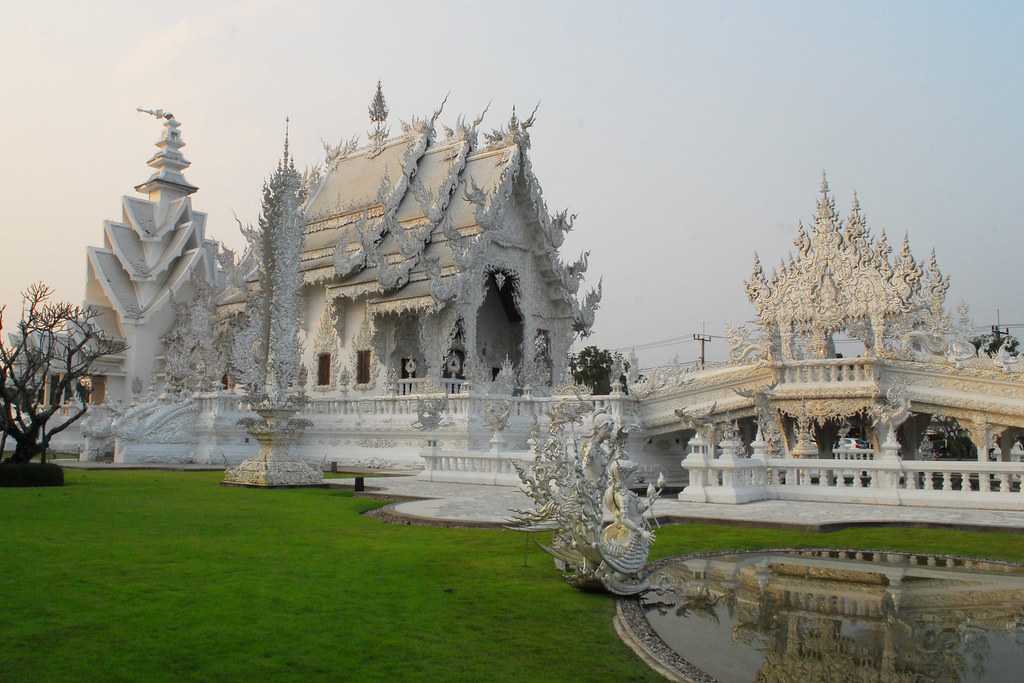 The ordination hall, also known as Ubosot, is situated in the white-washed building that features a three-tiered roof, murals depicting Buddha stories and teachings, Naga serpents, and contemporary murals of Spiderman, Batman, and many other superheroes and villains from the world of comics and movies.
4. The Golden Building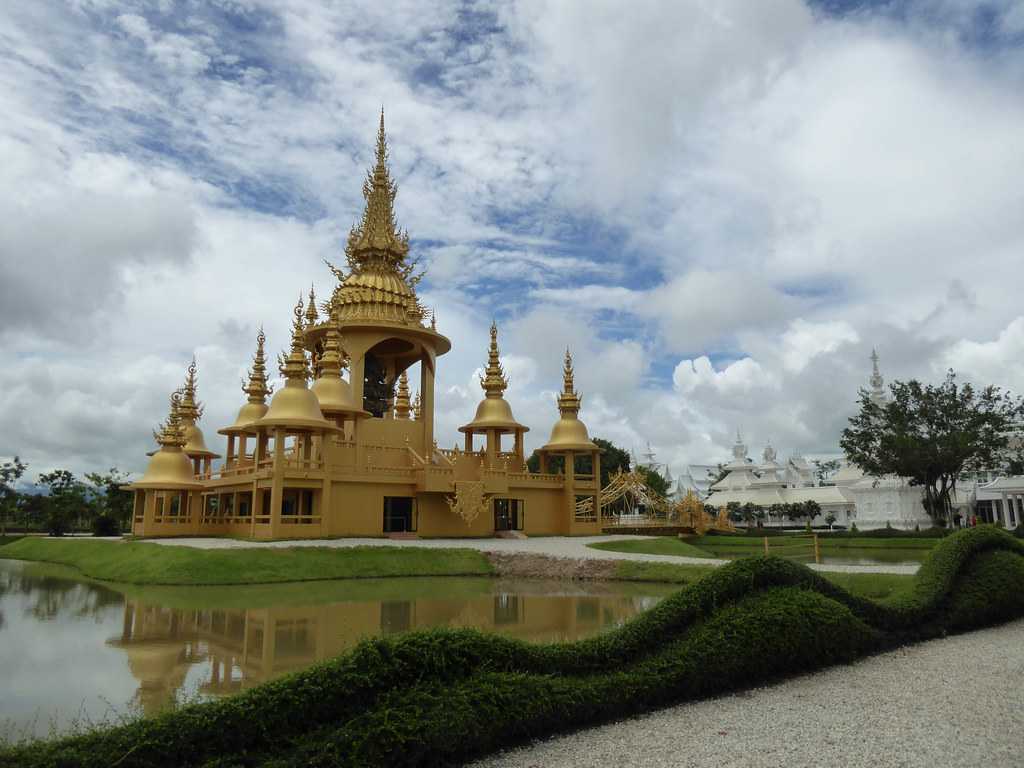 The golden building is a unique structure amidst the white-washed buildings. It stands markedly in contrast to the white buildings where the white buildings represent the mind, while the golden building denotes the body. The gold represents how we, humans, focus on money, greed, and otherworldly desires. This building was created to focus more on the mind and soul, rather than the possession and material goods.