The museum is divided into a total of seven rooms, each of which showcases different items and artefacts.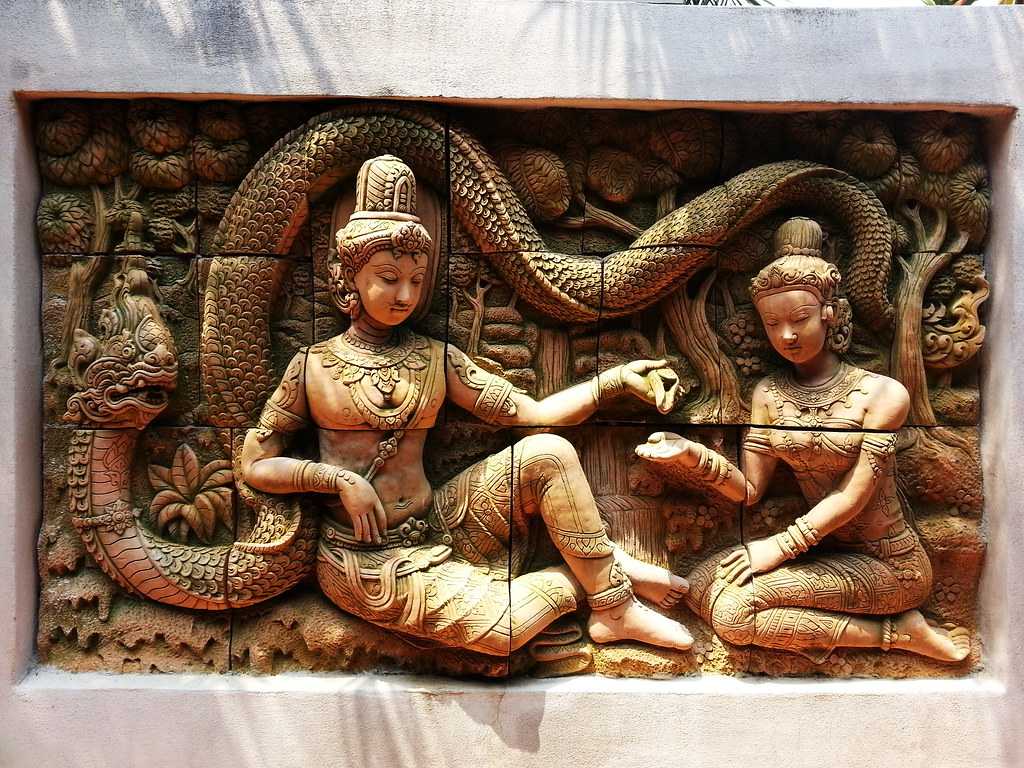 Art and Accessories
The first room showcases Lanna art and accessories. You would also find Tai silverware, old coins and an old silver divorce certificate here. The room also houses utensils dating back to the Lan Xang period. The antiques also include Tai ruler-crowns and also a 3000-year-old bronze drum that was used to pray for the rains.
Buddha Images and Sculptures
In the second room, you will find a vast collection of Buddha images, including an ancient Chiang Saen Era seated statue of the Budhha. This statue is a white marble image of the Buddha which includes colourful myriads of small seated figures dating back to the 15th century.
Buddha Exhibits
The third room also exhibits images of the Buddha, but these are crafted in wood. You will also find here a tiny figurine of Buddha made out of gold displayed her, which measures just half a centimetre in height. According to the guides in the museum, this image is 500 years old.
Items from the Royal Court
The fourth room showcases different items from the royal court such as an old silk sarong with gold threads and old fabrics from the areas of Chiang Tung, Xishuangbanna and Mandalay. You will also find ancient beads and an ancient Oub Kham from Chiang Tung here in this room. Another highlight of this room is the legendary creature of the Lanna period, known as Panjarup, a creature used to decorate gongs during auspicious occasions and ceremonies. Five different animal organs are used to create the Panjarup: the body of a snake, the wings of a bird, the horn and legs of a deer, the tail of a fish and the trunk and tusks of an elephant.
Daily Life Objects
The fifth room imitates a cave, representing the safety measure of the people of the time. The sixth room is an exhibition of different samples of colourful and vibrant garments worn by the people.
The Collection of Thrones
The best room has been saved for the last, and it is no doubt that the seventh room is the highlight of this museum. This room has on display a complete set of Lanna-style thrones, which are more than four centuries old. This set comprises of nine items in all, including statues that represent the guardians of the throne. The wooden throne coated in gold is decorated with angels on the left and right, Brahma on top, and a real golden image of the Buddha in the middle of the backdrop.