After crossing the 10-kilometre long jungle road, you will have to park your vehicle at the parking near the headquarters, is where the hiking trail starts.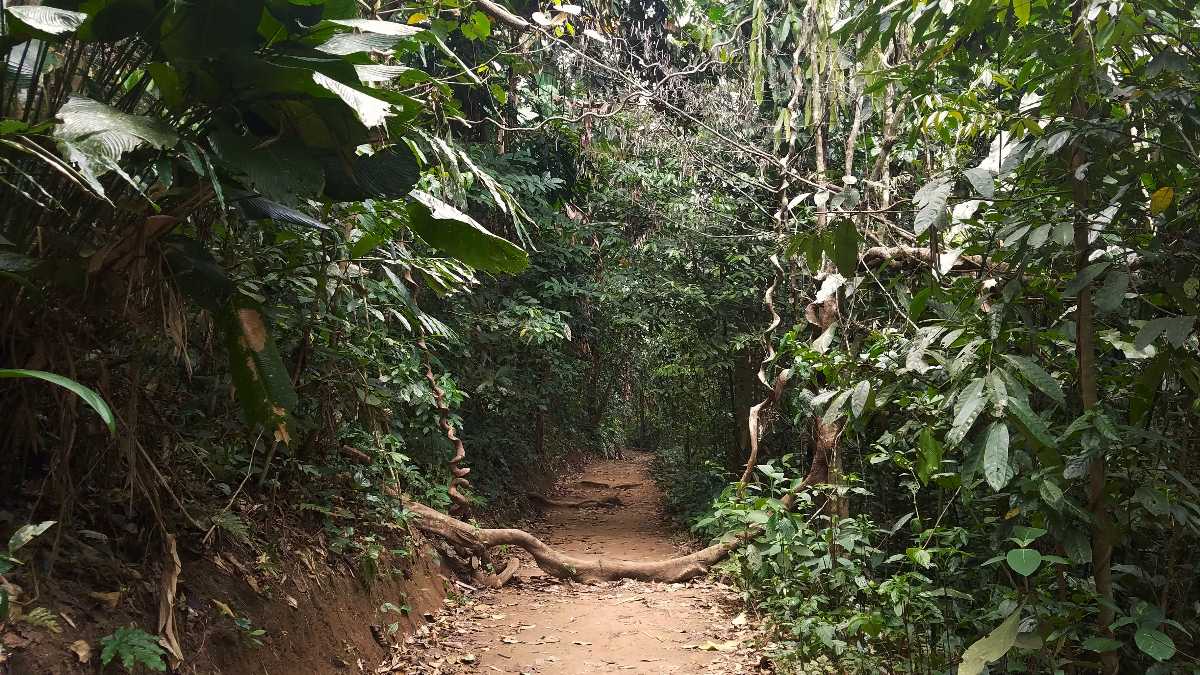 Trekking Details
Visitors have to trek for about 1400 meters through the jungle to reach the waterfall. The trek is quite peaceful, with only a handful of people around. The trek is relatively straight forward and simple and is suitable for children as well. But be careful of slippery rocks that you will encounter on the way. At many passes, the trail also cuts across small streams, and there are bamboo bridges to help you cross these areas.
Even before you reach the waterfall, the sound of the water crashing against the rocks will greet you, and you can feel the mist spraying from this collision.
Reaching the Destination
After twenty or thirty minutes of trekking, you will finally reach your final destination. A dip in the water is highly recommended, and if you are brave enough to bear the cold, the waterfall doubles up as a great shower in the natural jungle surroundings.