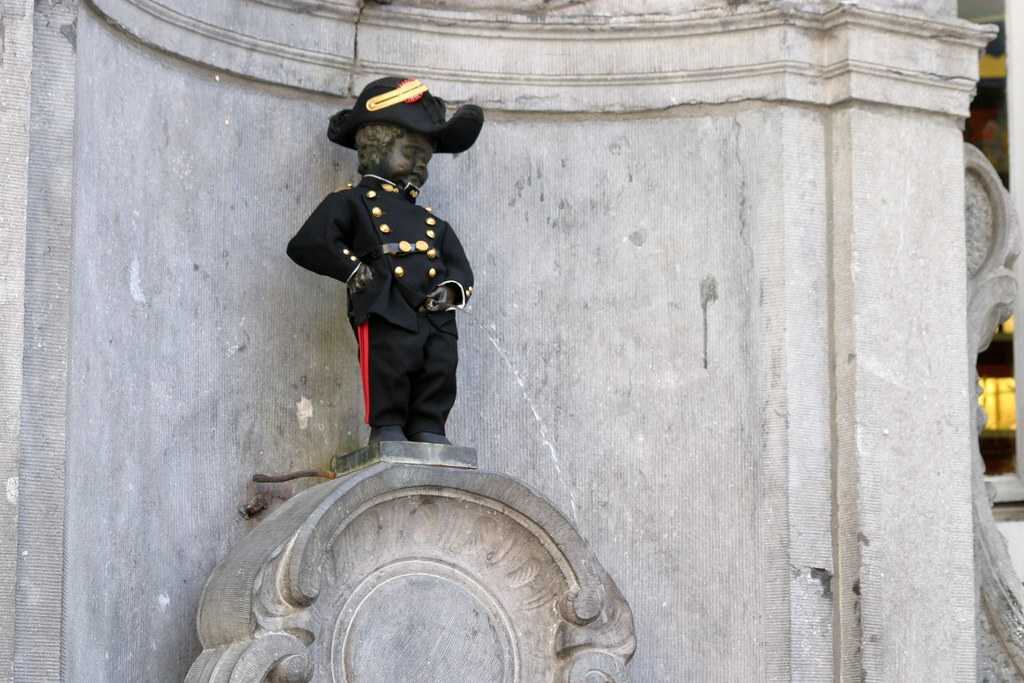 A significant part of the traditions revolving around Manneken Pis is the celebratory dressing up of the statue each week. Be it a festival or an event, the locals make it a priority to put costumes on the bronze statue. Manneken Pis is believed to have a wardrobe with more than 900 costumes making this a major reason for attracting visitors. The most common and popular costumes include a Mickey Mouse, Fireman, Santa Claus, Chinese Dragon, Dracula among many others.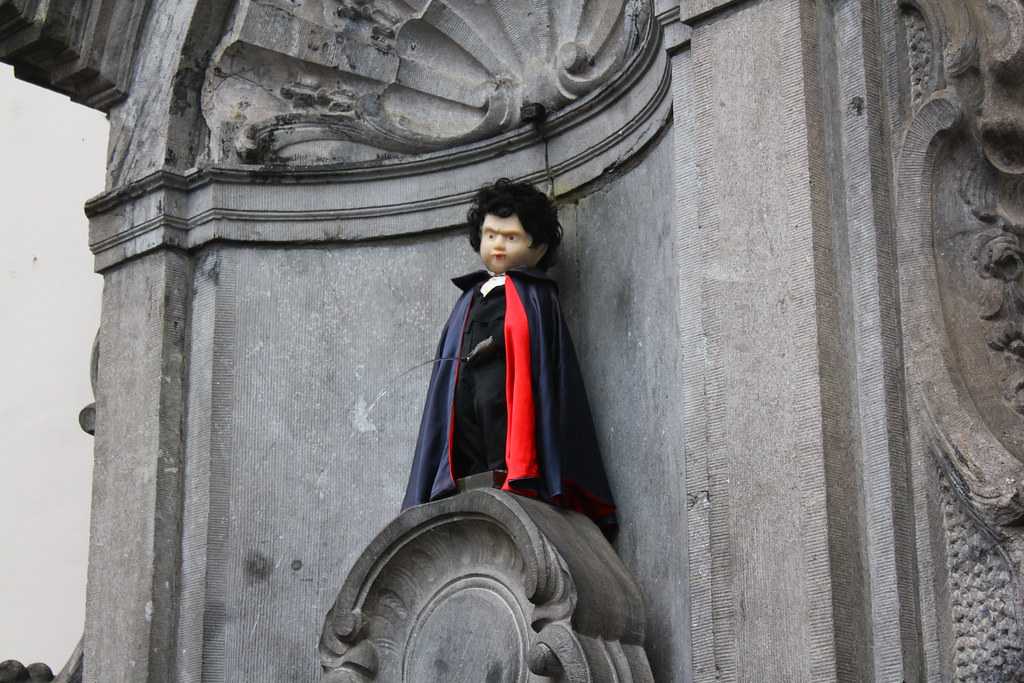 The changing of the costume is a bright and colourful ceremony accompanied by music played by a brass band. It is a major event filled with locals and tourists who come to witness the new costume. Dressed for 130 days in a year, strict rules are followed to avoid any religious clothing or promotional costumes.
At the City museum situated on the Grand Place, you can view a whole range of costumes with additions to the collection every year. A non-profit organization named The Friends of Manneken-Pis have been taking care of the entire wardrobe since 1954. They are also responsible for reviewing every costume design submitted from around the world every year.
In 2017 a new museum known as Gaderobe Manneken-Pis opened its door permanently displaying 133 costumes out of the 965 existing collection. This museum is divided into seven sections of folklore, trade, charity, celebrities, sports, designers and geography.