1. Take a Stroll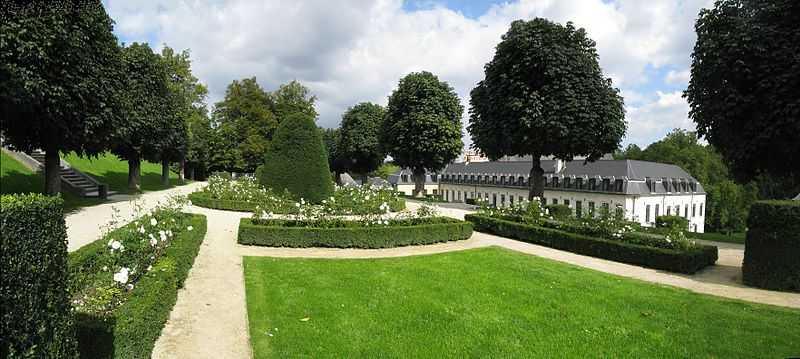 A haven of peace in the heart of Brussels. The gardens are beautiful and unimaginably calm at 200 m from Avenue Louise. Stroll between the Abbey, the school created by Henri Vandevelde and the national geographical Institute, taking advantage of the beautiful trees and benches of blue beers to rest and disconnect on their moments. The houses nearby present a wonderful opportunity to study the variety of architecture found in the area.
2. Sit by the Lake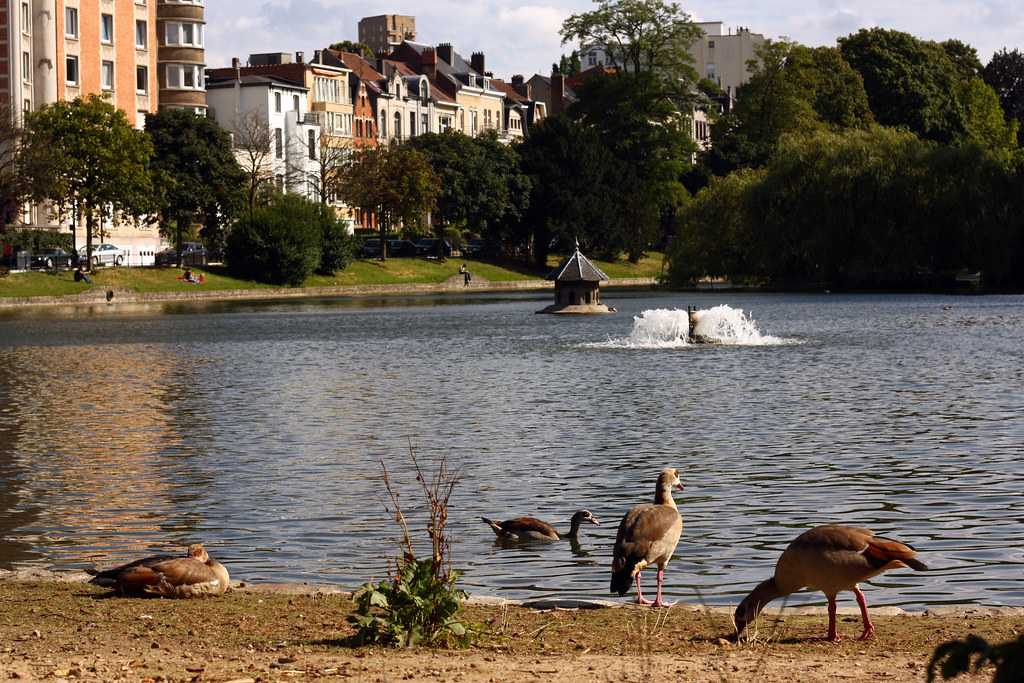 Of the seven ponds that once were channeled by the Maelbeek stream, only two now remain. The Ixelles pond in Brussels is situated right next to the Abbaye de la Cambre. Many tall trees, an aviary and a set of sculptures decorate this site which has been listed since 1976; it also has a large rockery with imitation rocks, ruins and a truncated column which serve as a backdrop for a waterfall that is unique in Brussels. The surrounds of the pond are suitable for jogging, walking and relaxation, and also host a weekly market.
3. Have a Picnic
The Abbaye provides a nice green spot in Brussels where you can find a bench to enjoy a snack; you can either bring a picnic from home to enjoy in the garden or get some from the nearby places. For food, you can stop by the farmers market held every Saturday and Sunday morning (closes around 2 pm) at Place Flagey. You can find delicious chicken, quiche, cheese, charcuterie, fruit and much more. For drinks pop in at the Carrefour Express on the corner with Rue Lesbroussart.
4. Visit the Church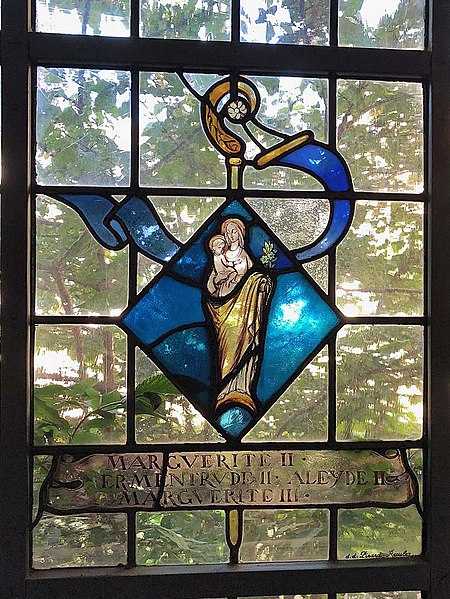 It is located just outside the center of Brussels, but gives the impression of being situated in the countryside. This very ancient abbey is surrounded by a marvellous garden, and the interior, in Gothic style, is imposing, but at the same time striking for its simplicity. It is the oldest remaining building of the Abbey which used to be run by Cistercensian nuns. The main entrance of the church was modified in the XVIII century but you can still see the older gothic portal underneath the more modern grey stone structure.
5. See an Exhibition
Founded as the Institut supérieur des Arts décoratifs, and became known as "La Cambre" after the Abbey of la Cambre. This visual arts institute often hosts Art Nouveau exhibitions open to the public. Some popular activities there include a painting workshop, a sculpture workshop and even a photography workshop. Famous alumni of Le Cambre include Berthe Dubail, Olivier Strebelle and Anthony Vaccarello.