Jain Temples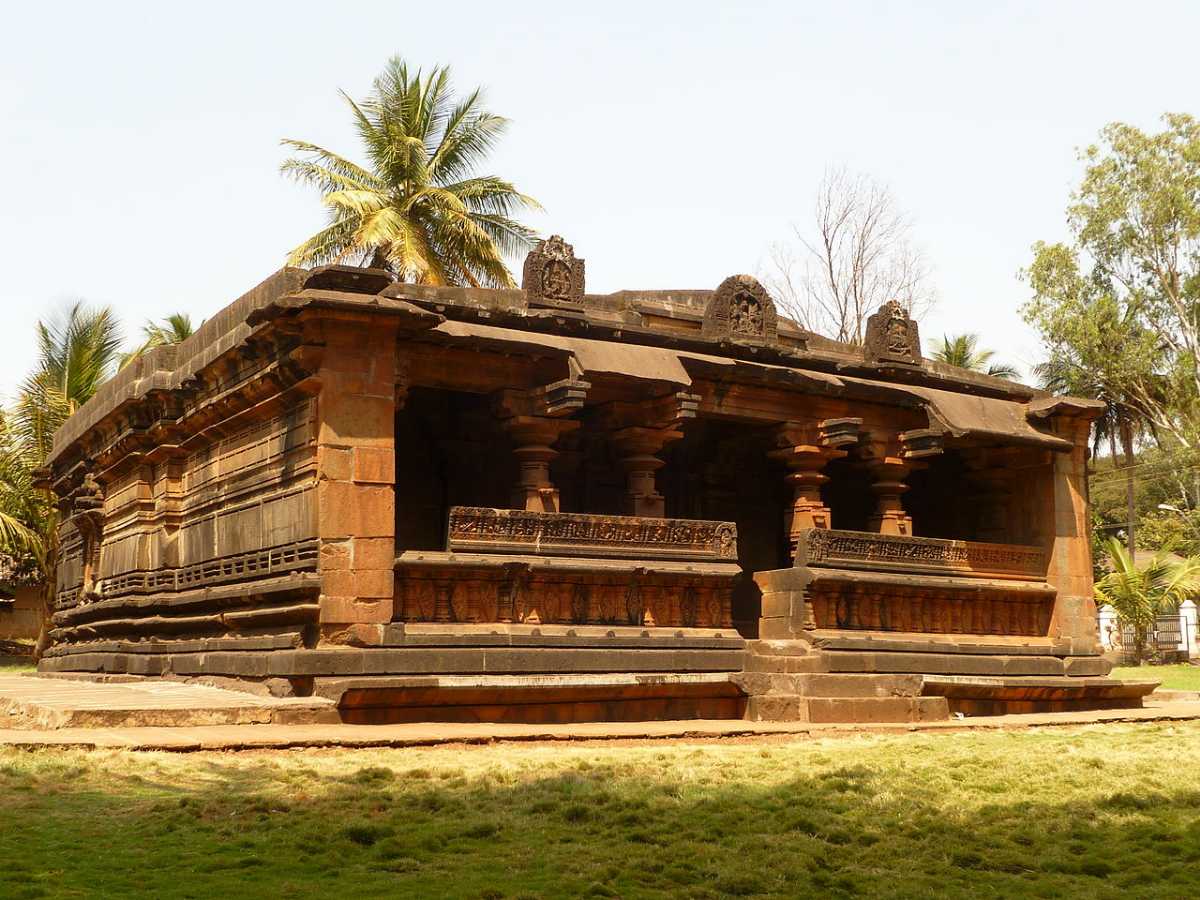 There are two Jain temples inside the Belgaum Fort - Kamal Basadi and Chikki Basadi. Both the Jain temples reflect the Chalukyan style of architecture. Of the two, Kamal Basadi or the Lotus Jain Temple is more famous and has the Neminatha idol in black stone mounted on a stone-carved pedestal. The Archaeology Department had renovated this temple in the year of 1996. Kamal Basadi has an impressive Mukhamantapa or main hall, with a lotus carving extending from the ceiling. The temple is named aptly as the temple tower depicts a lotus or kamal with 72 petals. All the pillars are intricately carved with decorations and are polished neatly. Some of the pillars are made of black basaltic stones which are believed to have magnetic properties. The other idols that can be seen in Kamal Basadi are that of Bhagwan Sumatinath, Bhagwan Parshvanath, Bhagwan Adinath and the Navagraha.
The other Jain temple, Chikki Basadi, is in ruins. It was regarded as a remarkable piece of Jain architecture during its time. The facade of the temple exhibits beautifully adorned rows of dancing figurines, trimmed flowers and musicians.
Hindu Temples
The Belgaum Fort has two Hindu shrines, both of which are located at the fort's entrance. One of the temples is dedicated to Lord Ganesha, and the other is dedicated to goddess Durga. Goddess Durga is regarded as the Goddess of forts and warfare. The frontage of the temples is adorned with painted images of various mythological figures.
Mosques
The Belgaum Fort has two mosques or masjids - Jamia Masjid and Safa Masjid. Of the two, Safa Mosque is more frequented by the residents of Belgaum. Asad Khan Lari completed Safa Masjid in 1519. The pillars of the mosque exhibit exquisite inscriptions that are a fusion of Nagari and Persian styles. Sher Khan built the Jamia Masjid in 1585-86.